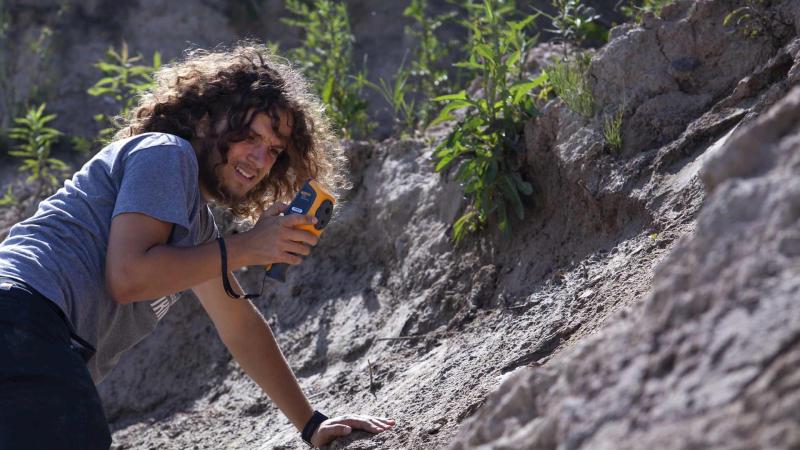 Lawrence University Research Fellows
You can receive up to a $4,000 stipend to participate in intensive 10-week summer research projects either at Lawrence or major research institutions around the world.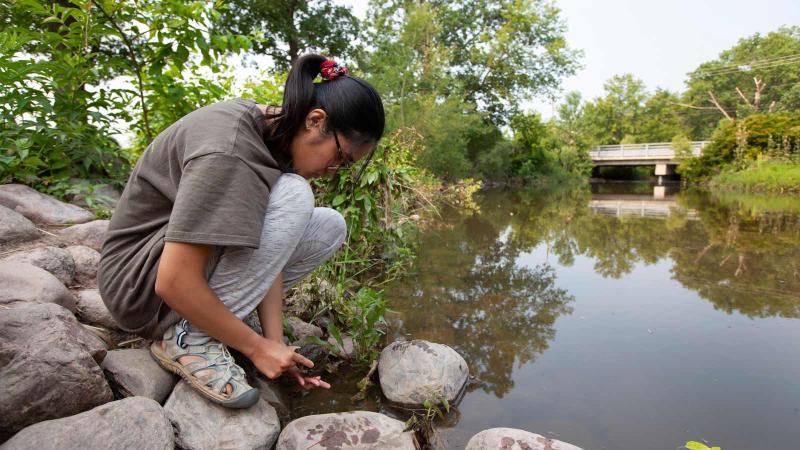 Internship Funding
---
Receive up to $5,000 in funding for research, internships, service projects and more. Funds can be used in a variety of ways, including materials and cost of living expenses for projects that take you beyond Lawrence's campus.
Your Senior Experience can be an additional opportunity to conduct research with support and funding.
Share Your Discoveries
From campus symposiums to professional conferences, there are plenty of opportunities to show off your work.
The Harrison Symposium
Conducting research in the humanities or social sciences disciplines? Share your findings at the Harrison Symposium, a special opportunity to recognize outstanding accomplishments by you and your peers.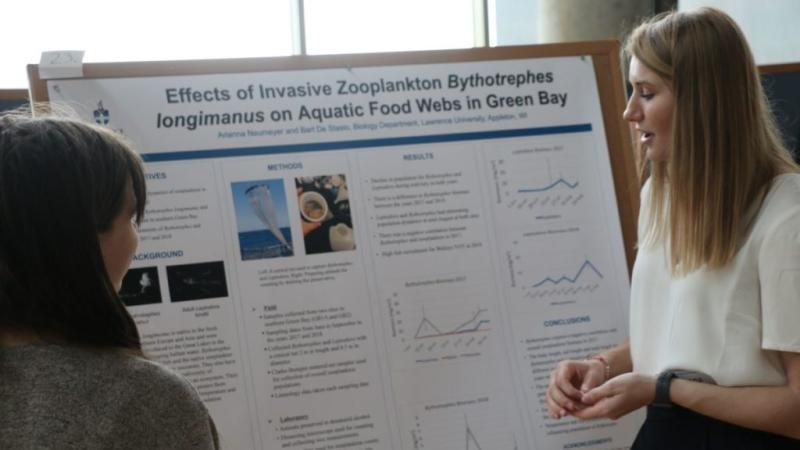 BioFest
Especially passionate about dance-based physical therapy or fungi soil remediation? Come share your biology interests with the campus and greater Appleton community at BioFest, the biology department's senior symposium.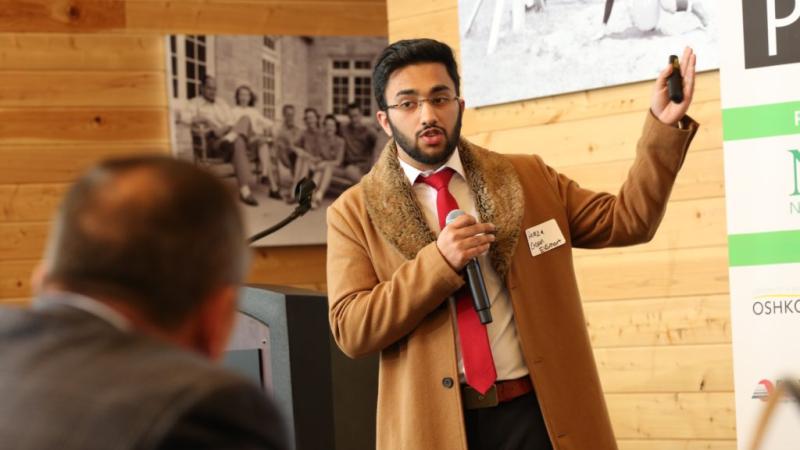 The Pitch
Doing research for a business idea? Bring it to LaunchLU and pitch it to business leaders, investors, and alumni for a chance to kickstart your plans with seed money as prizes.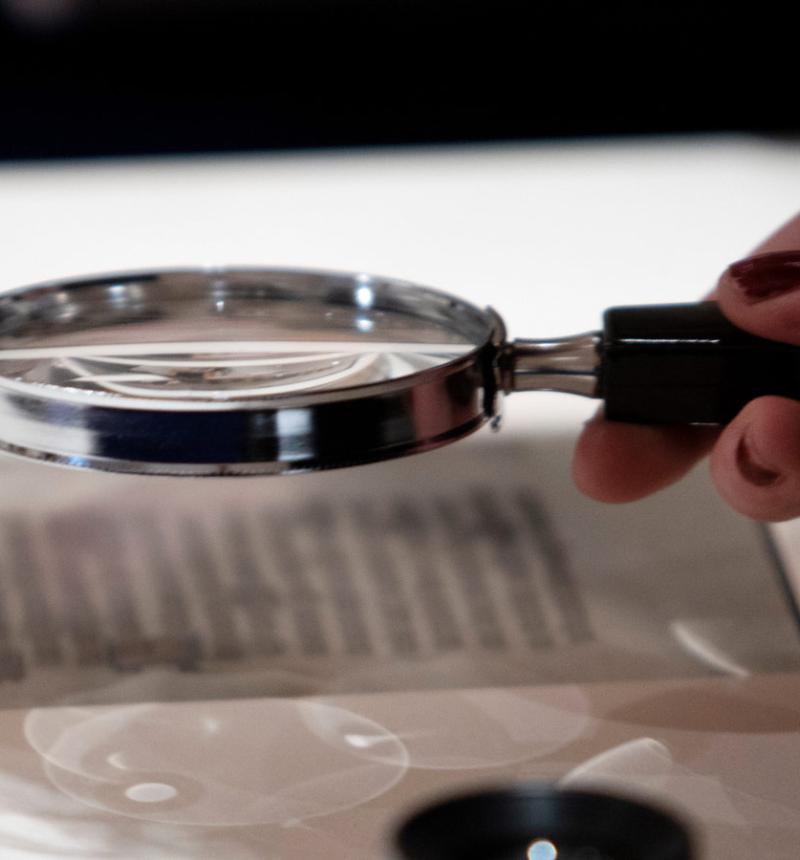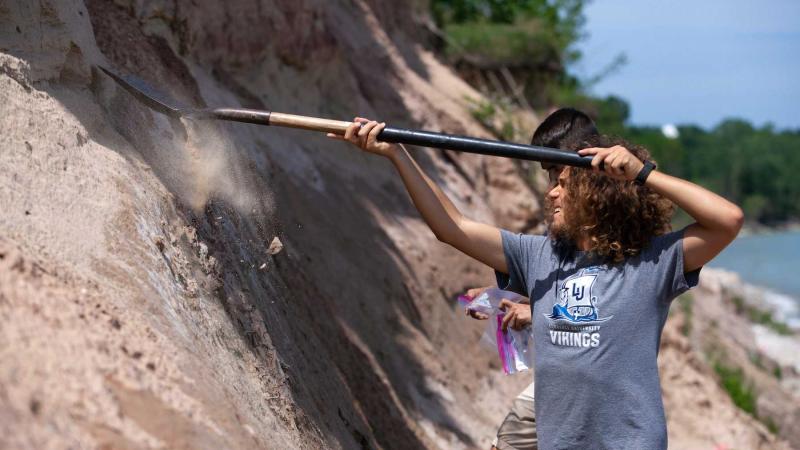 Academics
From summer internships to summer research to study abroad, funding for experiential learning is available from the time Lawrence students come in as first-years until the time they walk across the stage at Commencement.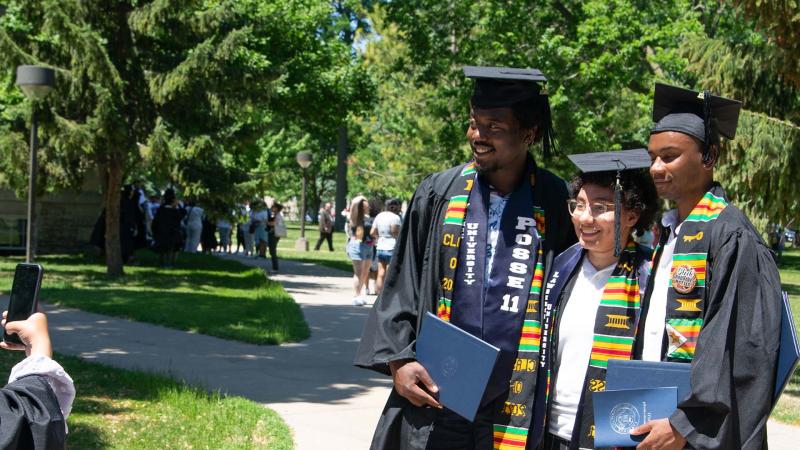 Honors Projects
---
You can earn graduation honors for independent projects and performances.
As a Lawrence University Research Fellow, you will have the opportunity to participate in student-faculty collaborative research, whether it's with our professors here on campus or with one of our collaborating off-campus programs around the world.
Research News & Highlights