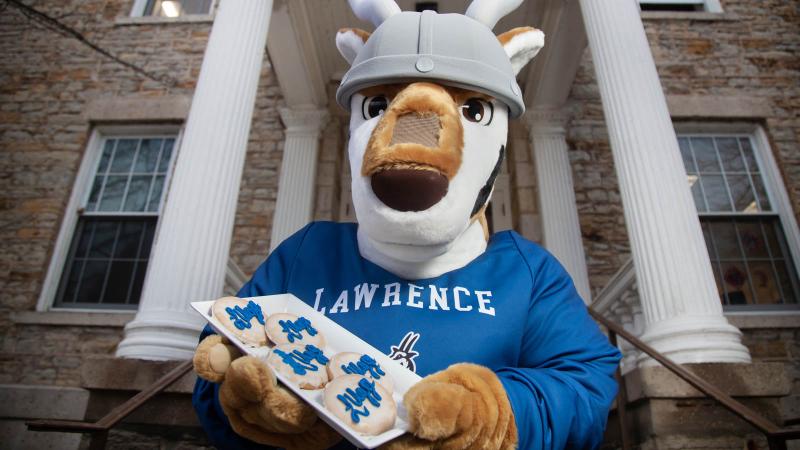 LUgge
---
LUgge is Lawrentian for a feeling of coziness and contentment. It is associated with enjoying the simple things in life, like spending time with one's friends, relaxing in comfortable surroundings, and indulging in small pleasures like good food and drink. Winter Carnival activities are representative of the essence of LUgge, but LUgge isn't limited to Winter Term.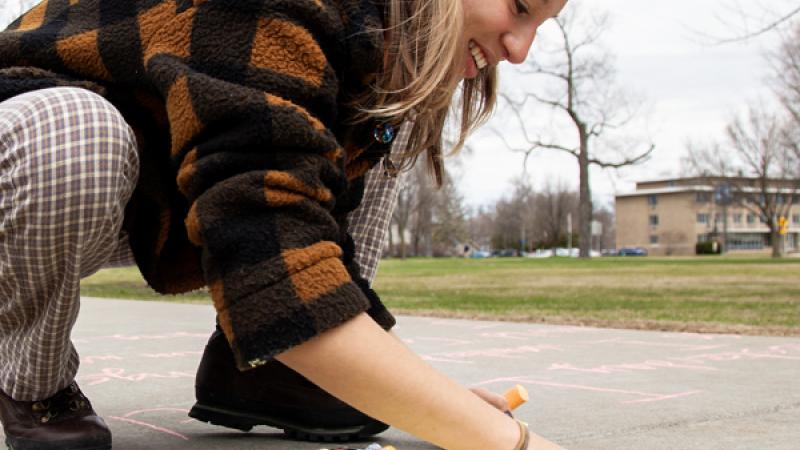 17 Days of Kindness
---
Community is a central feature of the Lawrence experience. Kindness is a key component of community, particularly a community like Lawrence's that values acceptance and belonging. 17 Days of Kindness is an opportunity to engage in cultivating acts of kindness.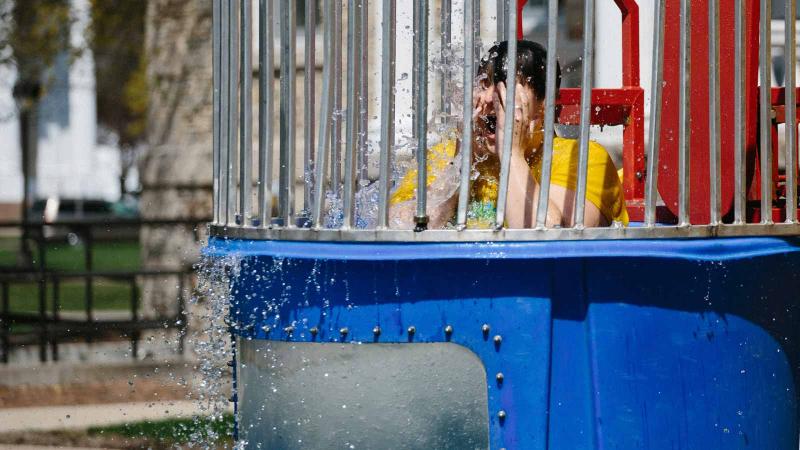 LU Zoo Days
---
Organized by our student events organization (SOUP) during Spring Term when the weather starts to warm, Lawrentians from all over campus congregate on Ormsby Green to play games, listen to music, and enjoy an afternoon of fun in the sun. The best part about Zoo Days is that all the money raised by student clubs and organizations goes toward nonprofit causes.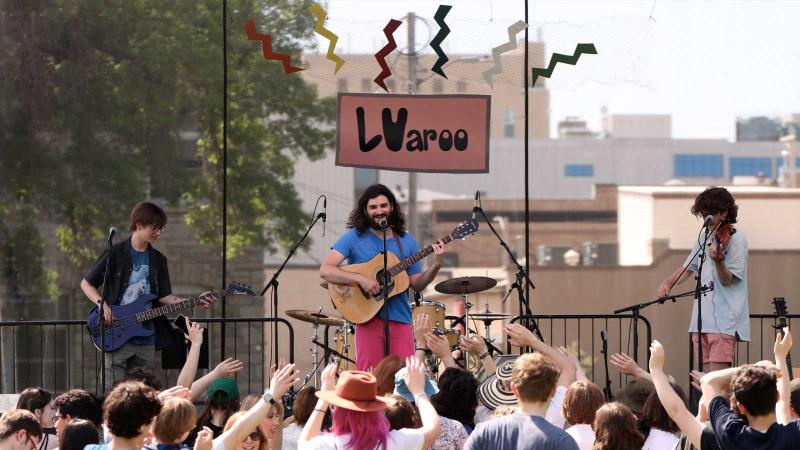 LUaroo
Lawrentians look forward to Memorial Day weekend. Why? Because LUaroo, the much-anticipated, weekend-long mini-music festival on Main Hall Green featuring talented Midwest bands and LU Student bands, is the highlight of all the annual events at Lawrence.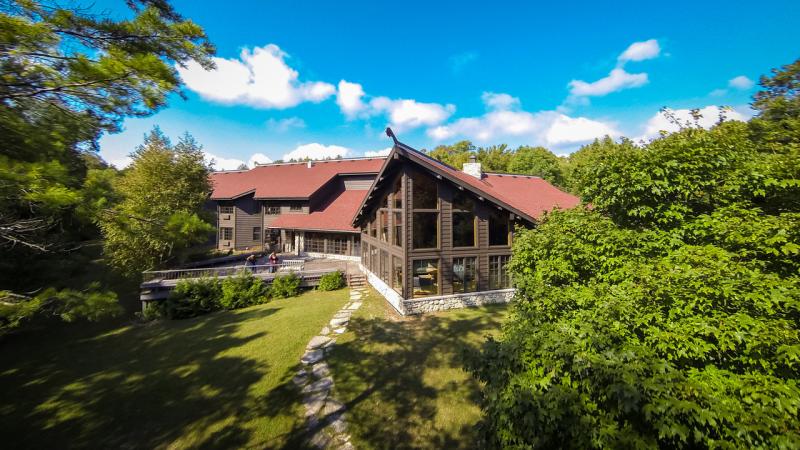 Weekends at Björklunden
Björklunden, located in Door County, is a 441-acre estate with a Swedish-inspired lodge by the Lake Michigan shoreline. Lawrentians enjoy going there for a weekend to relax and learn amidst a rigorous term of studying. Alumni and students participate in classes, clubs, organizations, and residence halls during their trip.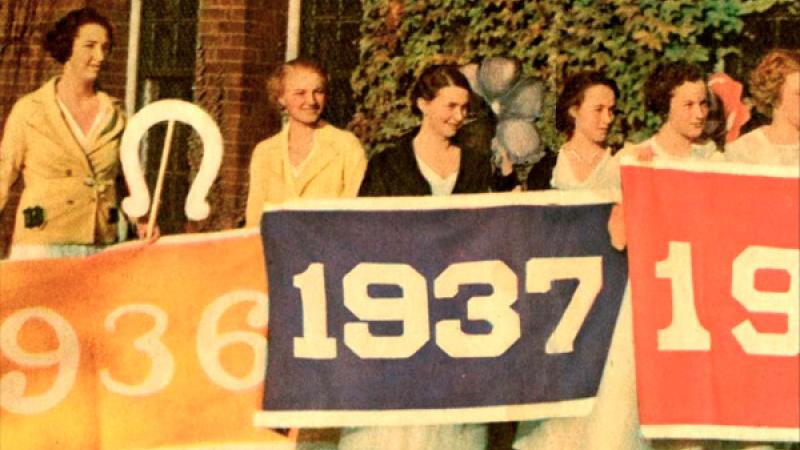 Class Colors
---
Starting as a Milwaukee-Downer College tradition, which Lawrence adopted in 1988 (24 years after the merger), class colors are a tradition established to encourage unity. The newly graduated class's color is passed on to the incoming first-year class each year, and the flag is held in the class photo during Welcome Week.
What's Your Class Color?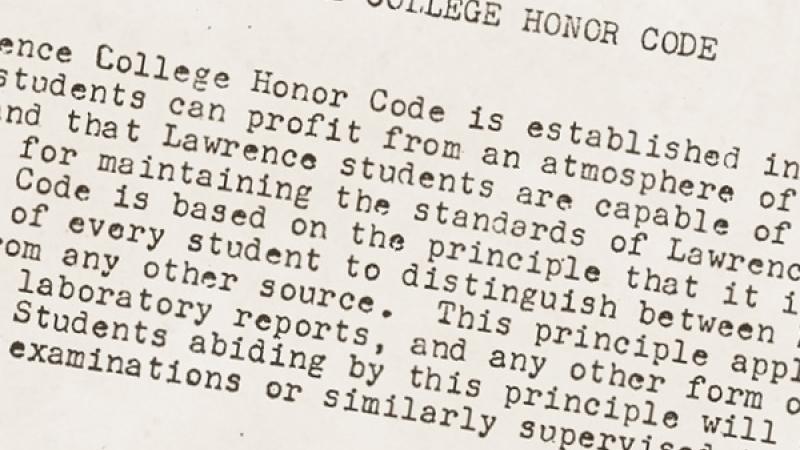 Honor Code
---
Since ~1962, Lawrentians have used "IHRTLUHC" on their papers to signify their commitment to the Lawrence University Honor Code, which states that no student will unfairly advance their academic performance or hinder the academic pursuits of others. Freshmen must sign the Honor Code, which promotes academic and social responsibility within the Lawrence Community.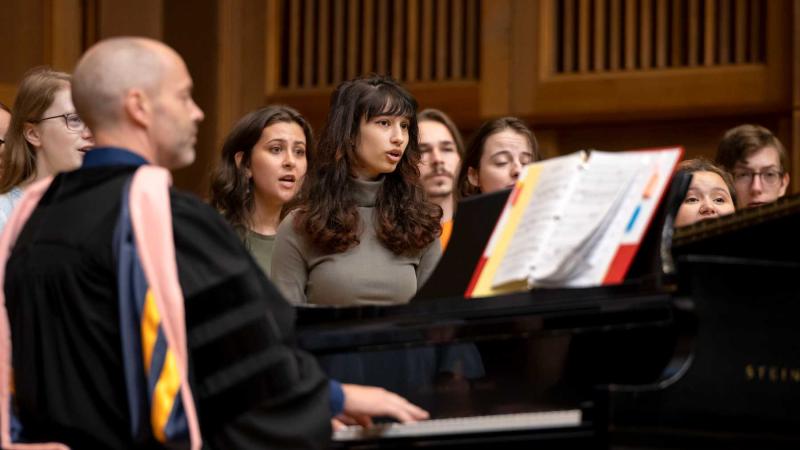 Convocations
---
As a community of life-long learners, it's important for Lawrentians to take time each term to gather and consider new ideas. The faculty Convocations and Commencement Committee invites individuals of high accomplishment and profound insight to address members of the college and Fox Valley communities on topics of broad interest. Three convocations are scheduled throughout the school year on Fridays at 12:30 p.m., a permanently reserved time.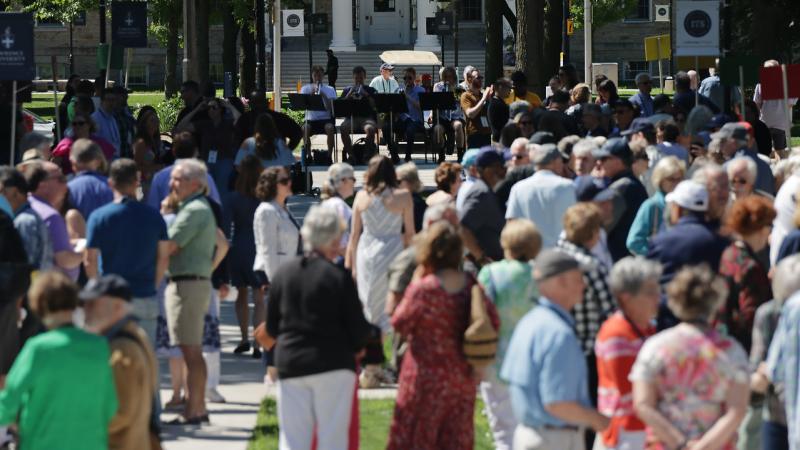 Reunion
Reunions have been occurring at Lawrence annually since 1876. Today, over 1,000 people, including Lawrence and Milwaukee-Downer alumni, return to campus each summer to reminisce about their college experiences and celebrate each other's distinguished achievements.
LU Traditions Features & Highlights