Two teams of Lawrence University students advanced from Launch LU, Lawrence's entrepreneurial pitch contest, to compete against other college students in The Pitch, an annual regional competition to be held April 19.
Students from four area colleges and universities—Lawrence University, University of Wisconsin-Green Bay, University of Wisconsin-Oshkosh, and St. Norbert College—will compete for prize money and in-kind services by pitching business start-up ideas to a panel of judges. The top three finishers will split the prize money, with the top finisher earning $10,000 plus in-kind services, second place earning $7,500 plus services, and third place $5,000 plus services.
The pitches, presented with a four-minute time limit, will be delivered before a panel of judges from the regional business community. The competition will be held beginning at 4 p.m. in the Fox Club at Fox Cities Stadium and is free and open to the public.
Ten teams will compete—two each that advanced from each college's competition and two at-large entries.
Lawrence teams that advanced from Launch LU include Yoki, pitched by seniors Alec Nguyen and Michael Zhang, and SchoolFinder, pitched by junior Henry Sipchen.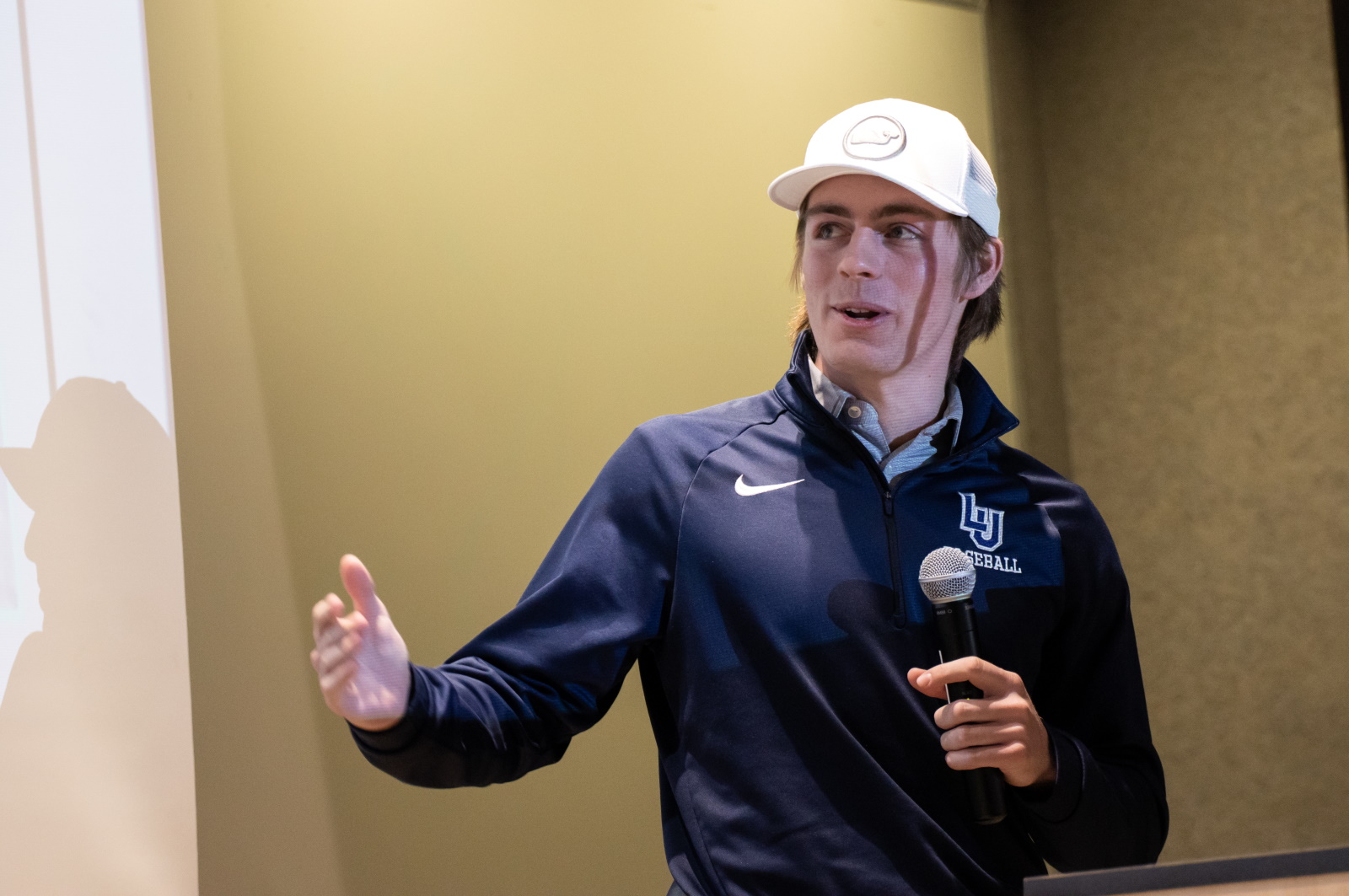 The Yoki and SchoolFinder teams are being mentored by Lawrence alumni. Irene Strohbeen '78, owner and operator of Irene Strohbeen and Associates, is coaching Nguyen and Zhang in advance of The Pitch, and Greg Linnemanstons '80, president of Weidert Group, is coaching Sipchen.
Yoki is an idea for a sustainable food container for campus living, reimagined from the current clamshell-style container used by Bon Appetit. A prototype has been developed.
"Throughout my years at Lawrence, I have used the clamshell many times and I noticed that there are points for improvements such as the leakiness of the clamshell, along with shallow dividers that cause my food to mix up together," Nguyen said. "As an Innovation and Entrepreneurship student, I decided to take it upon myself to redesign and improve the clamshell to provide myself and other students a better campus dining experience."
The interdisciplinary major is built within the Innovation & Entrepreneurship program, teaching business skills while addressing complexities of business.
SchoolFinder is Sipchen's vision for an app designed to match high school students with colleges more effectively by using an algorithm.
"The main reason I'm interested in SchoolFinder is due to the challenges my siblings have faced entering their college search processes," Sipchen said. "I wanted to create a tool for them that was both easy to use and would allow them to be proactive in their college search."
Lawrence students have finished in the money four times since The Pitch first launched in 2017. For more information on The Pitch, visit the Fox Connection site here.