The Somerset Room of Warch Campus Center was alive with activity at Biofest as 51 biology, biochemistry, and neuroscience students showed off their Senior Experience projects. With all Lawrentians welcome, students of all backgrounds and majors perused the poster boards and learned from their fellow Lawrentians.
"It's a time for them to shine, both with their communication skills, what they've learned about biology, and just what they've learned about being in the world as a scientist; It's exciting," said Elizabeth De Stasio, Raymond H. Herzog Professor of Science and professor of biology.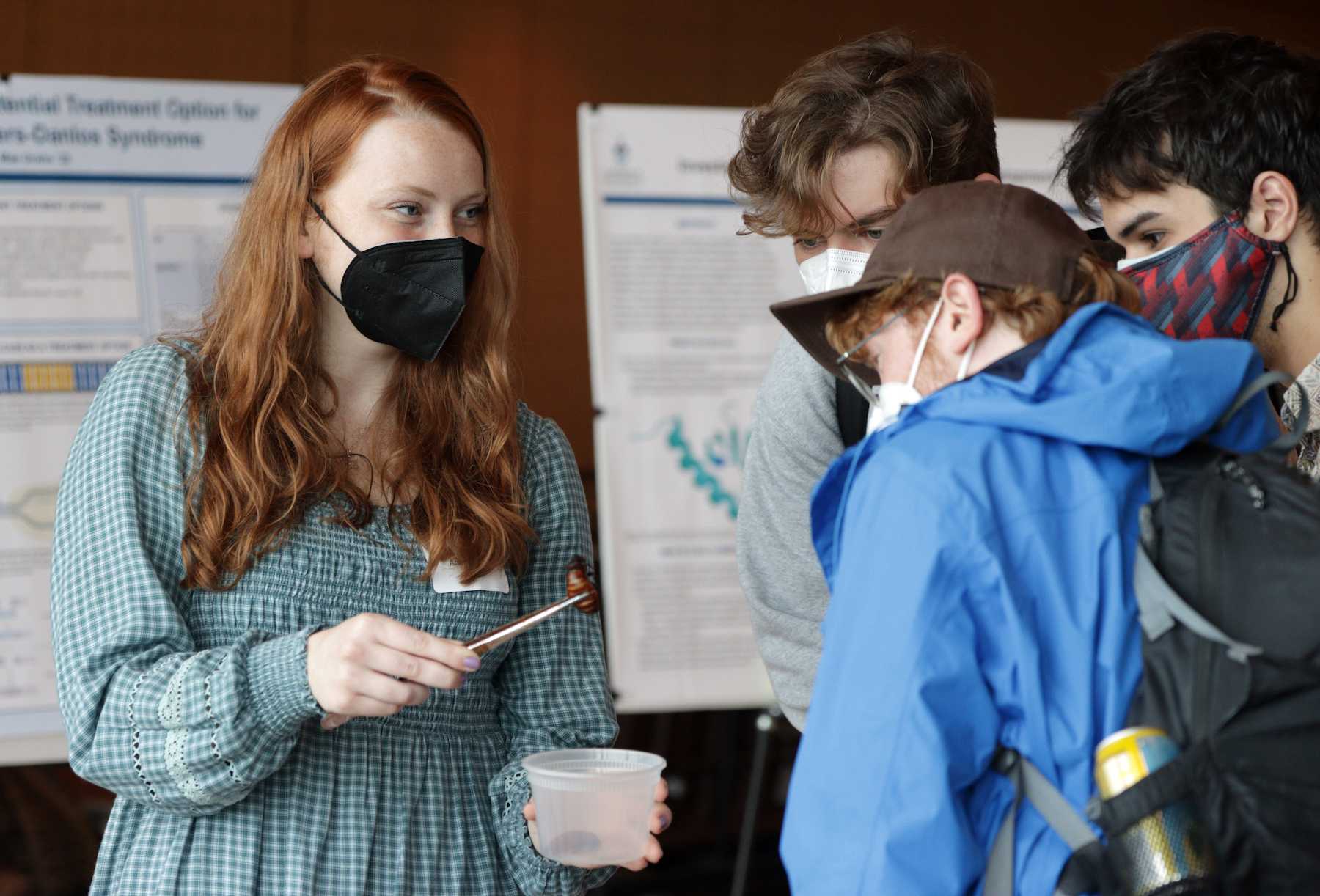 Despite Biofest's focus on biology-related topics, students' projects explored a wide range of issues. For example, Zachary Burke, a football player, track and field athlete, and personal trainer, explored exercise-related muscle cramps and how to prevent them.
"Being a football player, I noticed every game that we play, we have a cramp. It inhibits the way that we play because the moment you catch a cramp, you'll never be the same player as you were before the cramp," Burke said.
Using his experience as a personal trainer, Burke analyzed how diet affected the occurrence of cramps, focusing especially on sodium, potassium, and magnesium.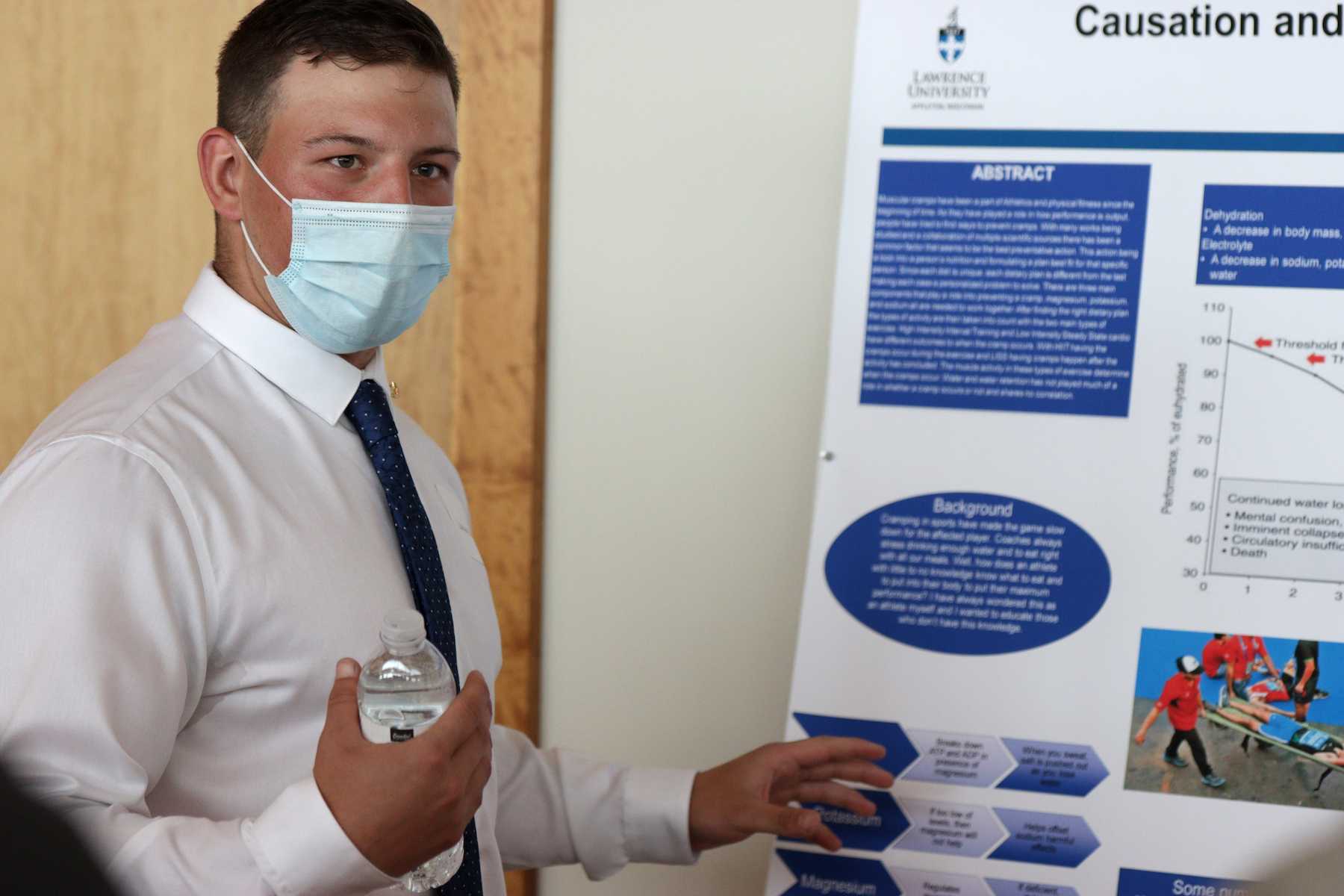 From his findings, Burke said although everyone's dietary needs are different, balancing these three nutrients through dietary supplements is a great way to prevent cramps.
On the opportunity to present his project, Burke said, "I feel that being able to show this off, I'm not only doing this research just to do it, this is stuff that I'm able to use in everyday life. … I can then help my athletes with their diets as well."
Also at Biofest was Samantha Beller, presenting her research on Naegleria fowleri, an amoeba that causes a rare but deadly condition called naegleriasis if it invades the brain.
Learn more here about Lawrence programs in biology, biochemistry, and neuroscience.
"There's no treatment for infection … but we know that these amoebas have a receptor on them that's the same as a receptor that humans have, and we know some drugs that will block the human receptors," Beller said.
She decided to test how these drugs affected the growth of Naegleria fowleri, growing her own colonies of the amoeba to test on. One drug ended up causing more amoebas to grow, but the other was effective at hindering the amoebas' growth.
"I think Biofest's a really good way to practice for grad school, and just a good way to practice communicating science to a larger audience," Beller said.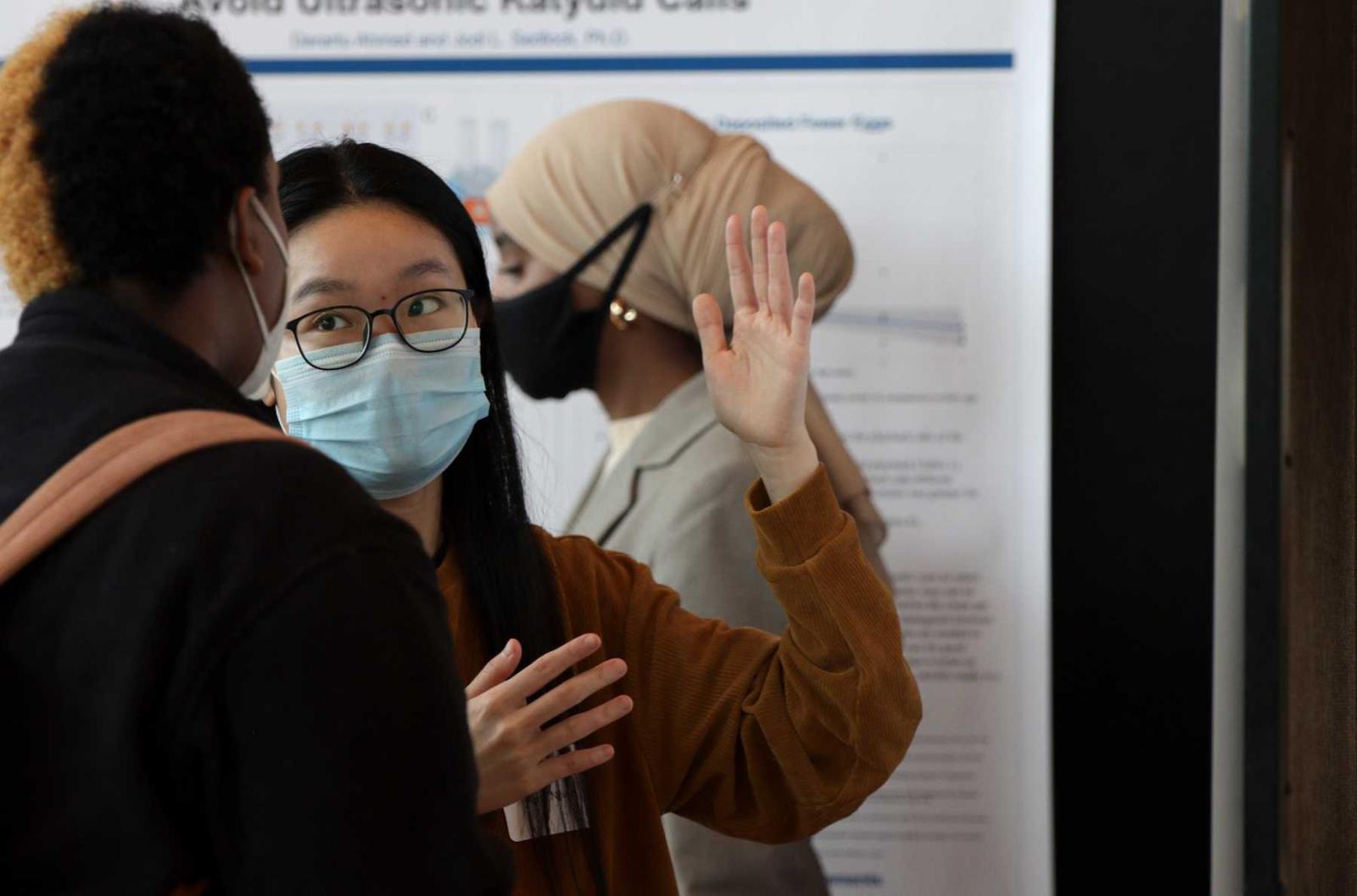 De Stasio said communication is what Biofest is all about.
"We talk in our course a lot about distillation: You're distilling the essence of what you did without giving us every single detail, because it's overwhelming," she said.
Biofest, which has become one of the end-of-year academic traditions at Lawrence, is all about sharing the knowledge and shining a light on student research.