Interdisciplinary coursework in chemistry, physics, and biology forms the foundation of biochem.
View coursework requirements for biochem majors and minors.
Study organisms at the molecular level with our faculty.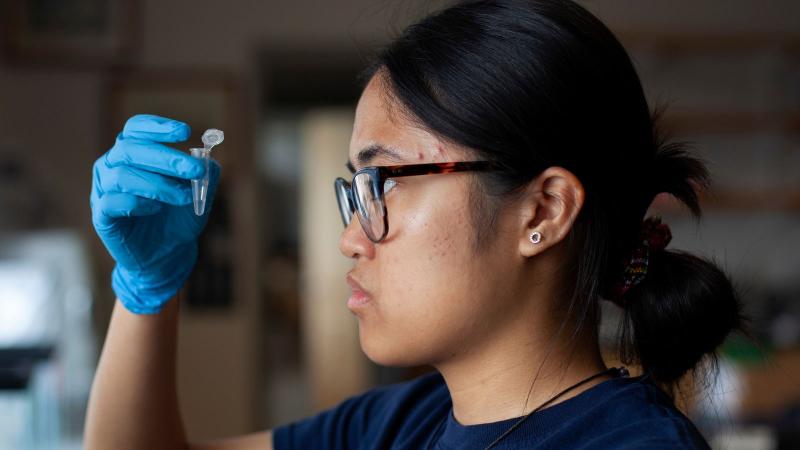 Accelerate your trajectory with high-level research
---
Build upon intensive chemistry, physics, and biology labs and become a Lawrence Undergraduate Research Fellow (LURF) in a lab on campus, in industry, or with a Lawrentian teaching at a major university around the world.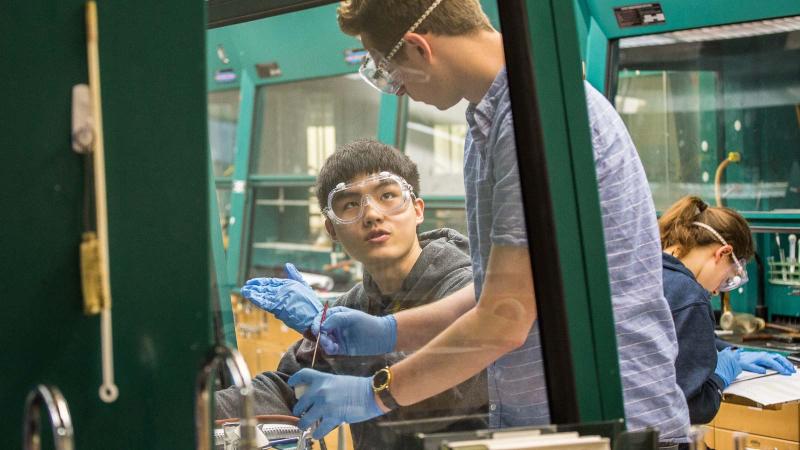 Start making a name for yourself
Dive into sub-fields that interest you as you gain insights from primary literature and practice cutting edge lab-techniques. As your experimental work grows in sophistication, publish your research in academic journals such as Innate Immunity and The Journal of Inorganic Biochemistry, and present your work at major conferences like the American Chemical Society, American Society for Biochemistry, and Molecular Biology National Meeting.
The Chandler Senior Experience
Demonstrate that you are an intentional, empowered learner who can adapt to new environments, integrate complex knowledge from different sources, and continue learning throughout life through your Senior Experience project.
Recent Senior Experiences include:
Photodynamic cancer therapy: Porphyrin subphthalocyanine adduct synthesis and singlet oxygen generation
Proposed Anticonvulsant Mechanisms of the Ketogenic Diet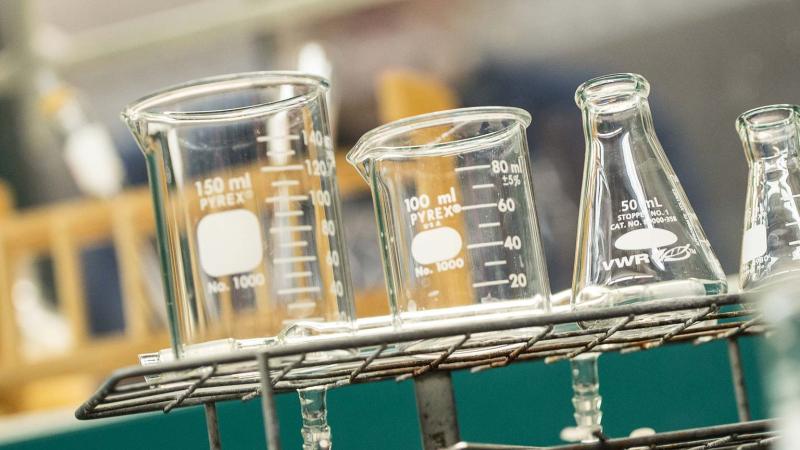 Explore Biochemistry Outcomes
---
Biochemistry studies pave the way for advanced studies or a career in cancer research, immunology, and more.
On Any Given Day...
...discover an array of opportunities that await you at Lawrence University.
The best way to find out if Lawrence is the university for you is by visiting.