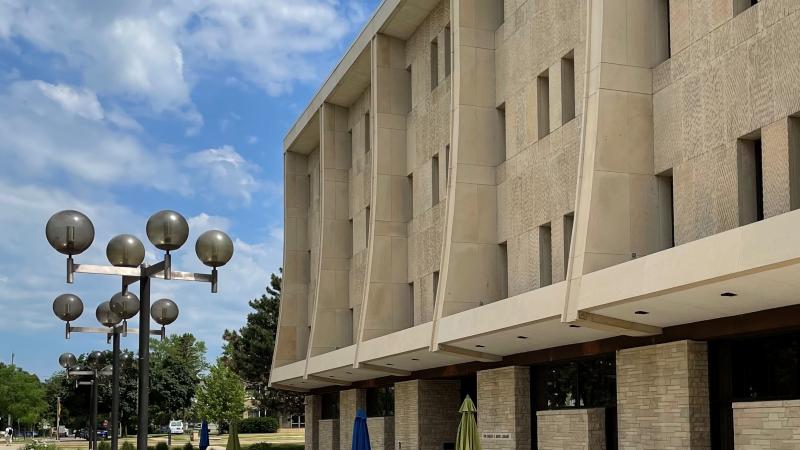 School Year Library Hours
---
The following hours are for when classes are in session. Hours change over breaks. See the library calendar for details.
Library Hours
Monday - Thursday: 8 a.m. to midnight
Friday: 8 a.m. to 11 p.m.
Saturday: 10 a.m. to 11 p.m.
Sunday: 11 a.m. to midnight
Reference Desk Hours 
Monday - Wednesday:  9:00 a.m. - 5:00 p.m., 6:00 p.m. - 9:00 p.m.
Thursday & Friday: 9:00 a.m. - 5:00 p.m.
Saturday: No reference
Sunday:  1:00 p.m.- 5:00 p.m.
Archives Hours
Directions to the Mudd
The library is located on the southwest corner of College Avenue and Lawe Street just east of downtown Appleton. The closest parking is next to the Lawrence Memorial Chapel (across College Ave. from the library).
View in Google Maps
Address: 113 S. Lawe St., Appleton, WI 54911 
For help call 920-832-6750
For accessible parking options, see our accessibility page.
Want information about getting around campus? See the Campus Maps page.
Who was Dr. Seeley G. Mudd?
Seeley Greenleaf Mudd was born on April 18, 1895 in Denver, Colorado. He was eight when his family moved to Los Angeles. Mudd attended Stanford for two years before transferring to Columbia, where he received a B.S. degree in mining engineering. He later attended Harvard Medical School where he received his M.D. degree in 1924.
Dr. Mudd practiced cardiology in Los Angeles before joining the faculty at the California Institute of Technology. He was later dean and professor at the School of Medicine at the University of Southern California.
During his lifetime, Dr. Mudd contributed more than $10 million to private colleges and universities. By his will, Dr. Mudd created the Seeley G. Mudd Fund to continue the work, "that educational excellence be supported in the form of grants for the construction of buildings for teaching, learning, and research." The Princeton University Seeley G. Mudd Manuscript Library website contains additional details about Dr. Mudd's philanthropic work.
Dr. Mudd died on March 10, 1968.
Submit the library contact form.
Keep up to date with what's happening in the Mudd with News & Special Information page.
See an alphabetical list of your friends in the library.