An official Land Acknowledgement was adopted in 2018. Most recently, Lawrence dedicated one of the university's central-most plazas as Kaeyes Mamaceqtawuk, which means "Ancient People That Move" in the Menominee language. The plaza also features the Otāēciah (Crane) sculpture created by Oneida architecture professor Chris Cornelius. 
The work to recognize our Indigenous communities will continue, led by the Office of Diversity, Equity, and Inclusion. 
Lawrence University's Appleton and Door County campuses are located on the ancestral homelands of the Menominee and Ho-Chunk People. Currently there are 11 federally recognized Native American sovereign nations in Wisconsin. We acknowledge these indigenous communities who have stewarded this land throughout the generations and pay respect to their elders past and present.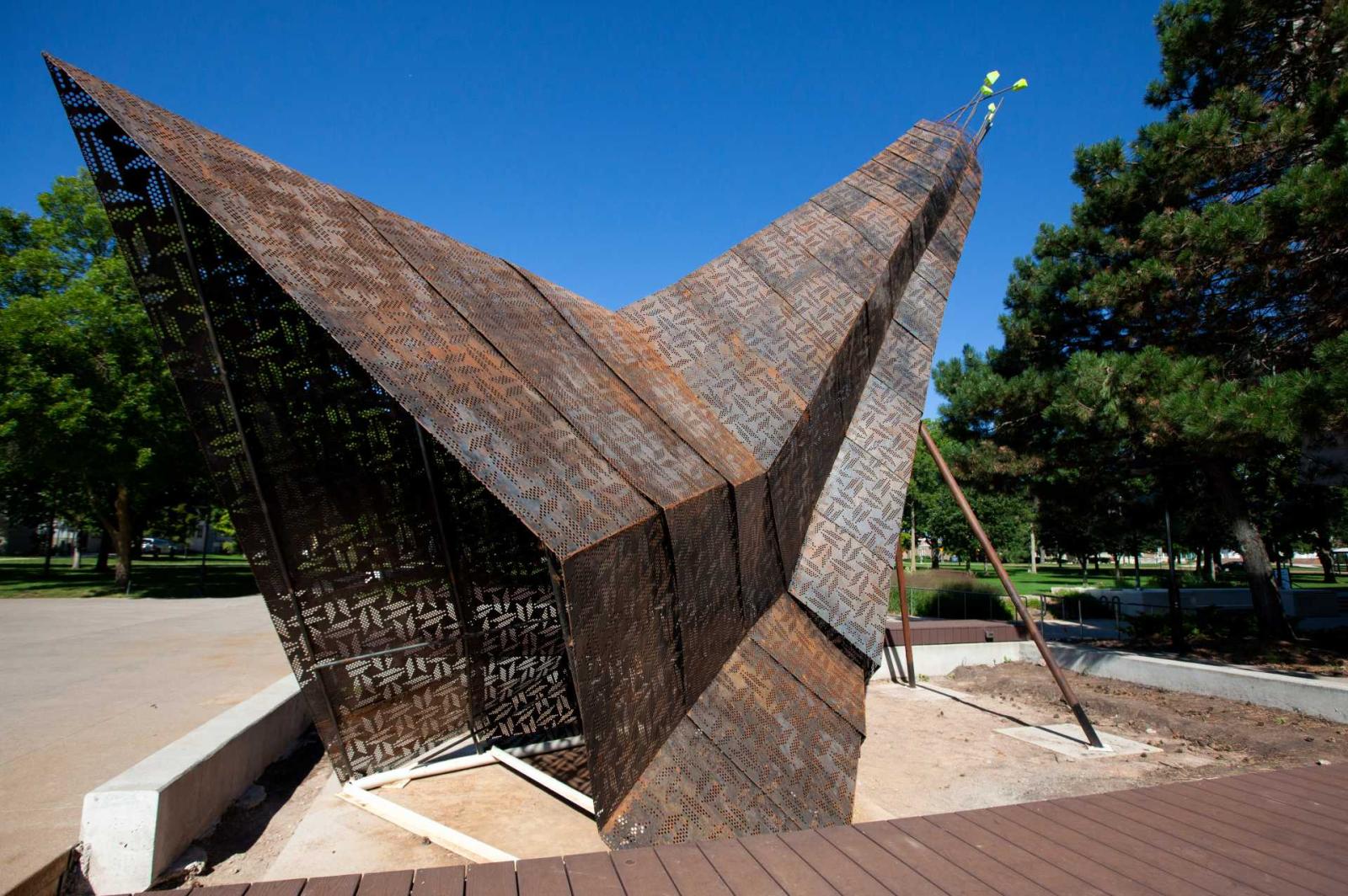 The Land Acknowledgement
Lawrence's Land Acknowledgement is intended to promote knowledge and understanding of the complicated relationship between the Indigenous Peoples of North America and those who later occupied this region and other parts of what is now the United States. It provides opportunities to explore the current impact of the colonization of the Americas, including the many troubling historical events associated with it.  
This statement is part of an ongoing effort to promote and enhance meaningful, mutually beneficial engagements and collaborations between Lawrence and Indigenous Peoples. Members of the Oneida and Stockbridge-Munsee Mohican Nations first enrolled at Lawrence University in the mid 1800s, and Lawrence continues to work towards building relationships with Indigenous Peoples. Efforts include permanent recognition on campus, academic pursuits, partnerships, historical recognitions, community service, and enrollment efforts. 
What is a Land Acknowledgement?
A Land Acknowledgment "is a simple, powerful way of showing respect and a step toward correcting the stories and practices that erase Indigenous people's history and culture and toward inviting and honoring the truth," states the U.S. Department of Arts & Culture's Honor Native Land website.
An acknowledgement is also part of a larger conversation about important topics, including privileges many currently experience as a result of colonialism, how to work toward developing an understanding of ongoing trauma from colonialism, and to further deeper understandings beyond acknowledgement, as recommended by Native-Land.ca. 
When to Use the Land Acknowledgement?
President Mark Burstein shared the Land Acknowledgement for the first time on October 23, 2018, in his introduction to Katherine Cramer's convocation, "Listening Well in a World That Turns Away." The university continues to publicly share the Acknowledgement in the following ways:
At Events
The Land Acknowledgement is read aloud at each of the university's three annual Convocations and at Commencement. It is read by a member of LUNA (LU Native Americans) or another current student, faculty, or staff from our campus community.

The Acknowledgement may also be included at the start of other official university ceremonies, events, and performances. It is appropriate for the host of the ceremony or event to read the Acknowledgement, unless a specific person has been requested to share it. Before reading, the host or person should understand the importance of the Land Acknowledgement.
The Acknowledgement is read aloud as the first order of business or at the opening of an event.
On Posters & Programs
The following statement is printed on all Convocations and on Commencement programs:
We collectively acknowledge that Lawrence University is situated on the ancestral homelands of the Menominee and Ho-Chunk people. 
Other official university ceremonies, events, and performances across campus are welcome to include this statement on programs. The Land Acknowledgement can also be visually displayed at events.
The Seeley G. Mudd Library offers additional resources on the Menominee Nation.
About Lawrence
Otāēciah | This is Lawrence
"Otāēciah," a permanent installation on Lawrence's Kaeyes Mamaceqtawuk Plaza, is dedicated to the Menominee Nation and their ancestral homelands (on which Lawrence's campus is located).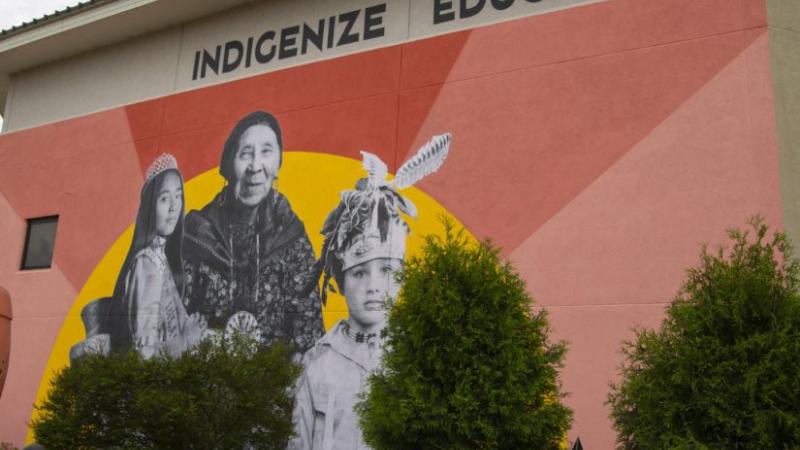 About Lawrence
Matika Wilbur and Project 562 restore mural on Wellness Center wall after extreme weather affected the project.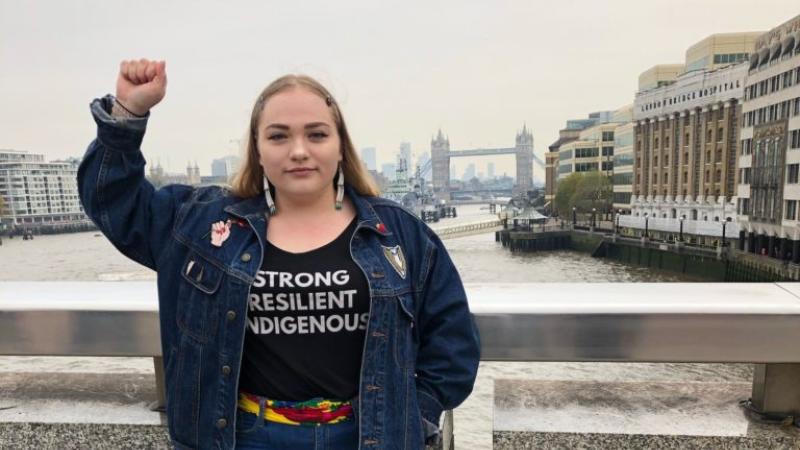 Student
Shelby Siebers '20 reflects on her journey at Lawrence, focusing on the work she has put into indigenizing education.