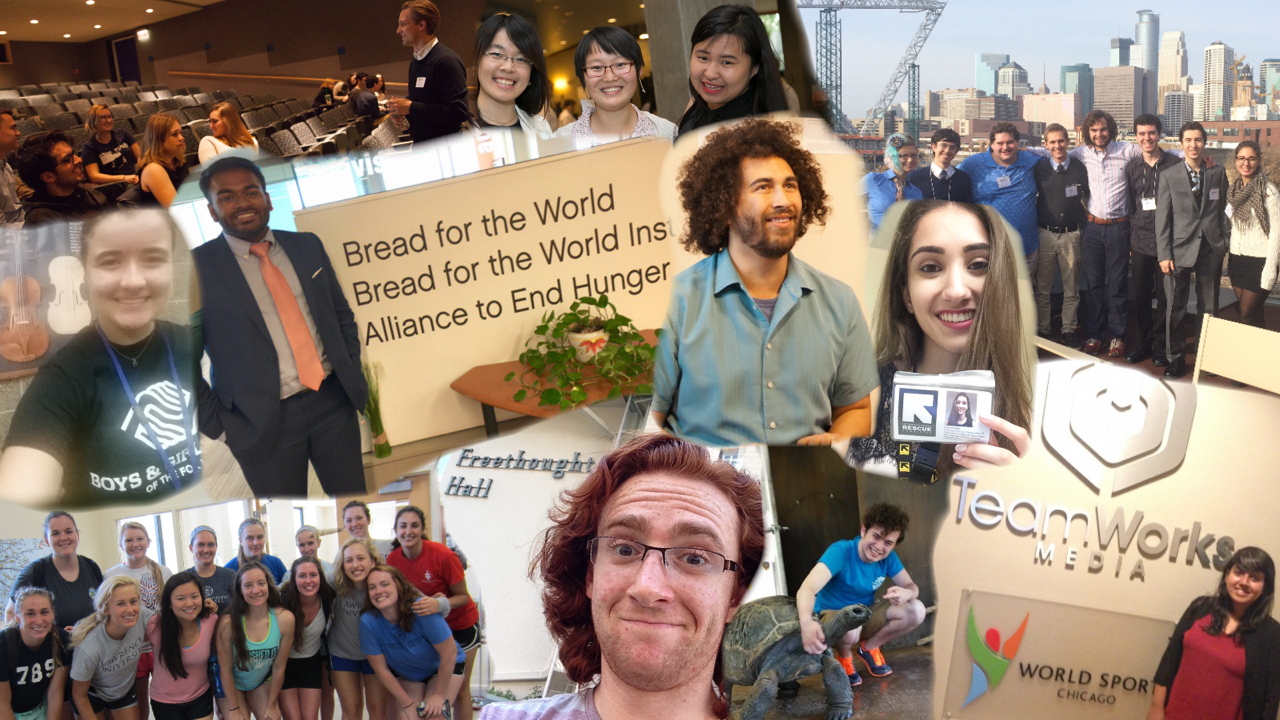 Dear Parents & Guardians,
Welcome to the new academic year! Whether your student is new to campus or returning, I wanted to give you a few updates that we have shared or will be sharing with the students.
Over the summer, we hired some new staff and realigned areas of focus for others to enhance the student experience of exploring interests and preparing for internships, graduate school and/or employment.
The following staff members meet with students 1:1 and/or lead programs:
Grace Kutney, Associate Director of Career Services – Career Advising & Technology
Taylor Kinn, Assistant Director of Career Services – Internships
Ty Collins, Career Advisor
Mandy Netzel, Assistant Director of Career Services – Employer & Alumni Relations, supports students through her external outreach to source, cultivate and nurture organizations that are interested in Lawrentians for purposes of networking, internships, shadow programs and/or jobs.
Lori Fares, our part-time Administrative Assistant, ensures that the students are welcomed and supported in their inquiries.
We are pleased to be joined by a team of student workers - Brittany Neil '18, Lucy Wallitsch '17, Noah Hathaway '19 and Dinardo Rodriguez '19. They are our Career Assistants and among other responsibilities, they help us reach out to students through our weekly internship email and biweekly newsletter.
We are a diverse team eager to help our students, regardless of where they are in their exploration and preparation for their futures, and appreciate your encouragement of your student to visit our office and participate in events. Students can schedule 1:1 appointments or can visit without an appointment during our daily block of drop-in hours. In addition, freshmen are encouraged to schedule their Freshman Visit so we can get to know them early in their time at Lawrence.
I invite you to explore the Career Services website to learn more about our events and programming. Below are a few highlights for your reference:
October 4 – Disney
October 13 – Major, Intern and Research Symposium
This event will allow students to explore majors and engage with faculty as well as learn from students about their internship and research experiences, all in one place!
October 13 – MicroInsurance Centre
October 20 - 21 – Lawrence Scholars in Business Midterm Reading Period Trip to Minneapolis-St. Paul
D-Term - Plans are underway for our 2nd annual Shadow Silicon Valley Trip. Courtesy of David Eddy '81 and other Bay area alumni, this event will provide students with an insider's view into the eco-system of Silicon Valley.
We hope this familiarizes you with our office and offerings. If you have any questions or are able to make an introduction on our behalf for internships or employment opportunities, please let me know.
All the best,
Mary Meany '83, Dean of Career Services