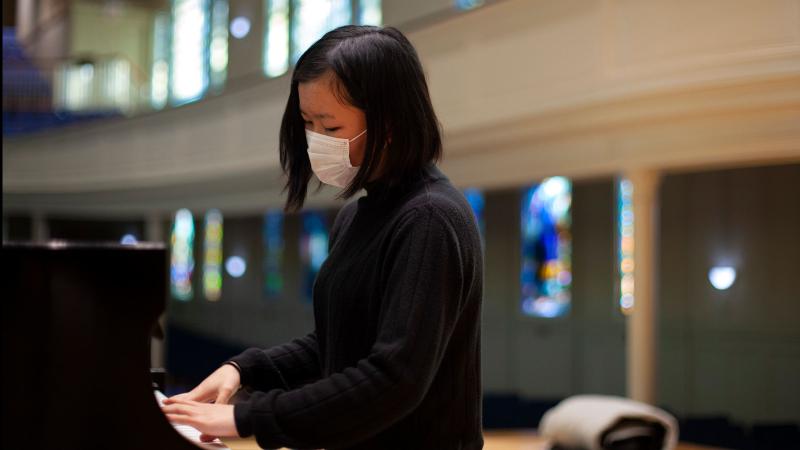 Powerful Preparation for a Musical Life
---
What do you get when you combine a world-class conservatory of music with a world-class college of liberal arts? The Lawrence University Conservatory of Music. Light your own path and be your own muse with more than 25 instrument programs, 20+ major ensembles, and 4 degree options.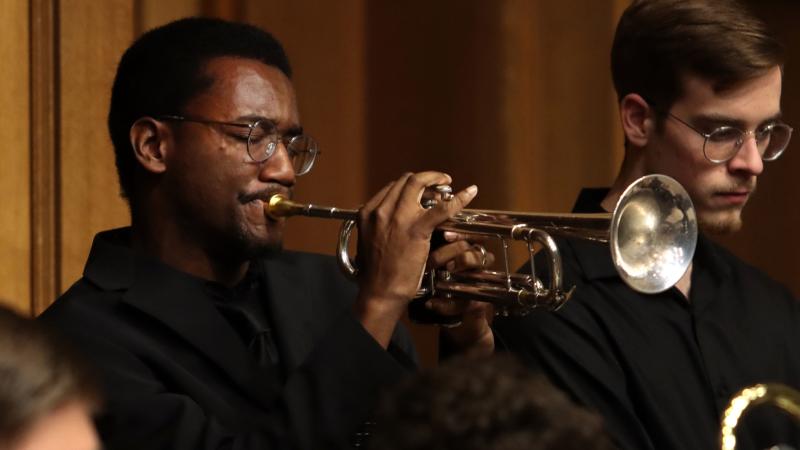 A Performance Nearly Every Day of the Week
---
World-class Performing Arts @ Lawrence series. Student and faculty recitals. Award-winning opera. Engaging theatre and musical productions. Kaleidoscope, a bi-annual celebration of Conservatory studios and ensembles. There's a performance for nearly everyone—and nearly every day—at Lawrence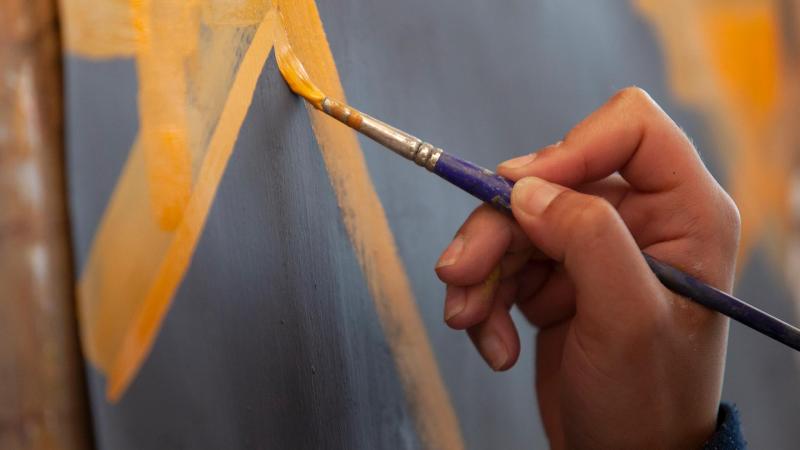 Exhibitions and Art on Campus and Beyond
---
From exhibitions in the Wriston Art Galleries to sculptures and murals in unexpected places to a "pop-up" art gallery run exclusively by Lawrence students, the fine arts come to life at Lawrence.
Study in a world-class conservatory of music and a leading college of liberal arts and sciences.
Learn the ins and outs of performance, production, and more in Lawrence's Theatre Arts program.
Explore the creative arts through hands-on instruction while experiencing the value of a liberal arts education.
Making Music
23
Put the perform in performing arts with our ensembles, from soaring symphonies to funky jazz.
Academics
Top 50
Best Undergraduate Teaching
Lawrence recognized by U.S. News & World Report as a college for best undergraduate teaching.
Wriston Art Galleries
3
Exhibits feature the work of contemporary artists, selections from the collection, and the Annual Senior Art Show.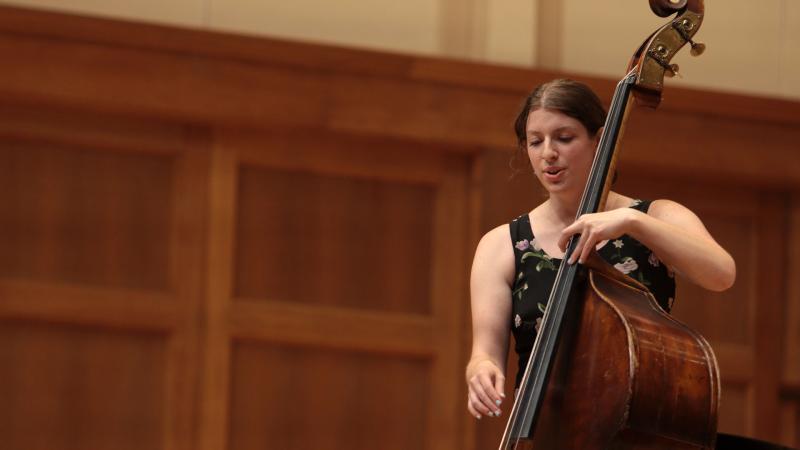 Live from the Lawrence Conservatory
---
Watch our student recital and ensemble live performances from around the world! Recordings of each performance are also available.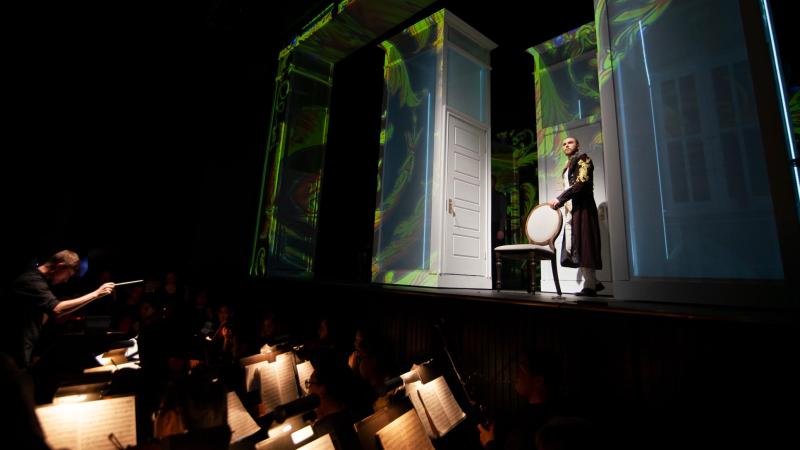 Join us for award-winning, world-class events!
---
Tickets to our performing arts series, theatre performances and more are available for purchase online or at our on-campus Box Office.
Creativity & Performance Infuses Campus Culture
In addition to our student recitals and ensemble performances, student clubs and organizations host annual events that highlight culture and creativity across our campus community. Events like Cabaret, the Cultural Expressions, LUaRoo, and more.
Upcoming Music & Arts Events
The Lawrence Community Music School provides outstanding musical opportunities for individuals of all ages.