Meet with Grace Kutney, the dedicated advisor for the business and entrepreneurship community.
Become part of the BE community via Voyager to receive the most current resources and news.
Already joined the BE career community? Go to the BE Resource Portal. You'll also find career-specific resources related to business and entrepreneurship, such as consulting, finance, sports administration, investment banking, human resources, marketing and more!
Career Development Resources 
Don't know how to start looking for an internship or job? Need help writing a resume or cover letter? Check out these useful guides.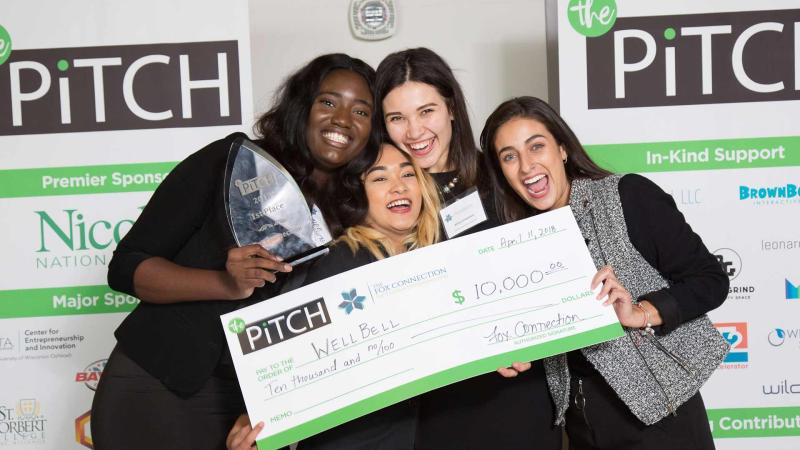 Workshops and Programs
Upcoming events pulled directly from Handshake will appear below. 
When: Thursday, October 6th 2022, 4:00 pm - 5:00 pm EDT Connect with the Deutsche Bank – Technology, Data and Innovation (TDI) team to learn about coding projects in Investment Banking and Risk, and computing using Google Cloud. 

When: Thursday, October 6th 2022, 5:15 pm - 6:15 pm EDT Connect with the Deutsche Bank – Technology, Data and Innovation (TDI) team to learn about resume and interviewing tips. 

When: Friday, October 7th 2022, 12:00 pm - 3:00 pm EDT We're looking for talented women like you to join our Quantitative Analytics', AI & Data Science teams, and help shape the future of our firm. Investments in Data Analytics and Quantitative Analytics' are changing our industry and the way we work. Today, our data analytics capabilities enable us to serve and protect our customers and clients with greater depth, sophistication and efficiencies through innovations such as artificial intelligence, distributed ledgers, machine learning, natural language processing and bots, while our QA teams develop and maintain sophisticated mathematical models, cutting-edge methodologies, and infrastructure to value and hedge financial transactions ranging from vanilla flow products to high and low-frequency trading algorithms. If you've ever wondered whether working in Quantitative Analytics', AI or Data Science is for you, who better to ask than the women who are already here. Our Women's Event is a chance for you to hear from them and get their take on this exciting and rewarding career in a friendly and informal setting. It's a unique opportunity for you to ask questions, get their advice and benefit from the insights that have ultimately helped them succeed. Who are we looking for? We are looking for candidates currently studying a master's or Ph.D. degree program in mathematics, science, engineering, computer science, economics or other quantitative fields who are available for an internship in 2023.
Internship Spotlight 
Lawrence has existing partnerships with local and national arts organizations, such as: 

Breakthrough is a strategic transportation partner empowering shippers with data, technology, and market knowledge to reduce cost, create fair partnerships, and improve transportation network efficiency and sustainability. They've hired interns from Lawrence multiple times over the past several summers. 
Explore more internship opportunities with existing partners.
Get funding for internships
As a Lawrence student, you're eligible to apply for funding to support summer internships. Funding can help defray transportation costs, living expenses, and more so you can pursue opportunities that will expand your classroom learning and help you acquire important transferrable skills for future success.
Relevant Student Organizations 
Joining a student organization can connect you with peers with similar interests and goals. Get involved, learn, experience, and give back. 
Alumni Connections
Alumni can offer invaluable insights into your fields of interest and provide career advice to help you reach your goals.  
These Lawrence alumni are currently working in the visual or performing arts:
Connect with them on Viking Connect for an informational interview. (PS. Viking Connect is our new online alumni mentoring platform giving you quick access to connect directly with alumni!)
Not sure where or how to start with an informational interview? We've got your back!
Professional Associations
Professional associations are a great source of field-specific information, career path ideas, and networking contacts. Examples of associations for visual and performing artists: