From climate science to chemistry, learn about our environment from a variety of perspectives.
View course descriptions and schedules.
Geoscientists, biologists, and more contribute their perspectives to environmental studies.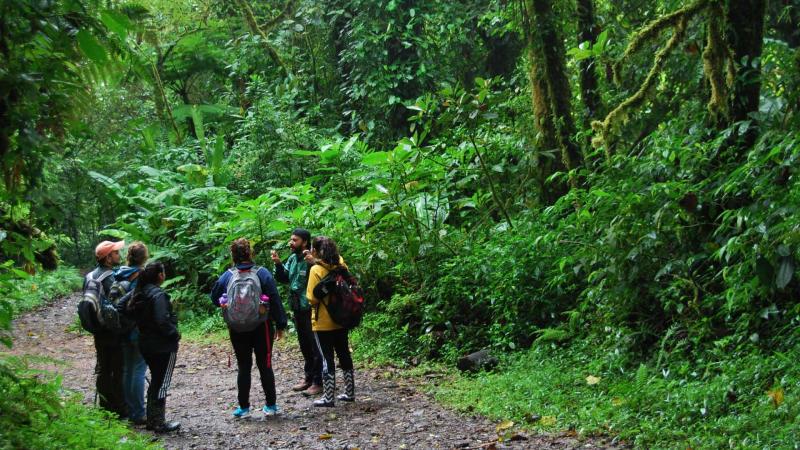 Get into the field
---
Study abroad opportunities in places like Costa Rica let you tackle global environmental issues with global experiences.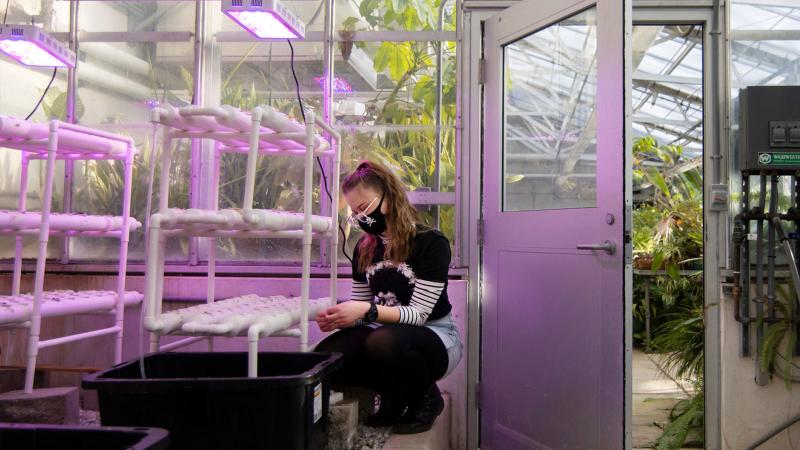 Connect theory and practice through research
The Junior Seminar and Senior Capstone sequence of the environmental science program is designed to guide you through the process of developing a unique research question, structuring your data collection and analysis, and presenting your findings to a variety of audiences.
The Chandler Senior Experience
The capstone sequence, Junior Seminar and Senior Capstone, develops the environmental scientist by authentic engagement with an environmental challenge of your interest. We learn together how to go from question formation to devising a research strategy, data collection and analysis, and presentation of results to both professional and community audiences.
Recent Senior Experiences include:
PurpleAir Sensors: New Instrumentation to Enhance Community Participation in Particulate Matter Monitoring Near Industrial Activity and Improve Relationships between Scientists and the Public
Quantification of The Cayman Island's Coral Reef Ecosystem Services
Analyzing the Viability of High Elevation Dunes as Seed Refuges for *Cirsium pitcheri*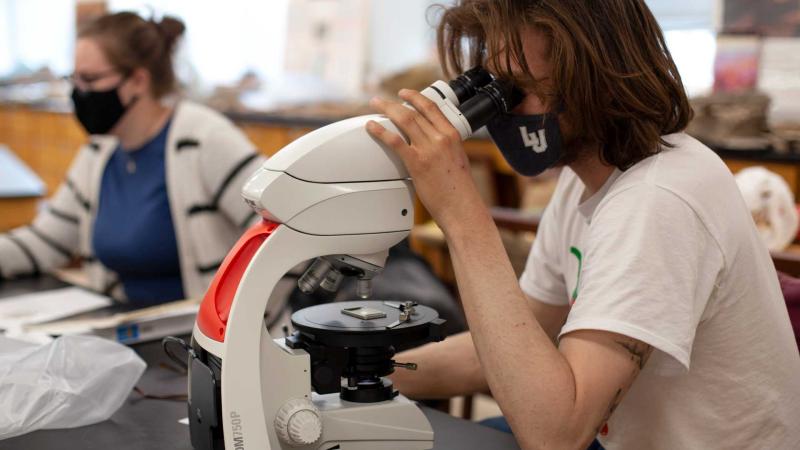 Explore Environmental Science Outcomes
---
Critical environmental challenges are facing our world today, and your drive to be part of the solution is needed more than ever in career fields like environmental engineering, climate science, forestry, and more.
Interested in exploring environmental questions through the lens of policy, advocacy, or the arts and humanities?
On Any Given Day...
...discover an array of opportunities that await you at Lawrence University.
The best way to find out if Lawrence is the university for you is by visiting.