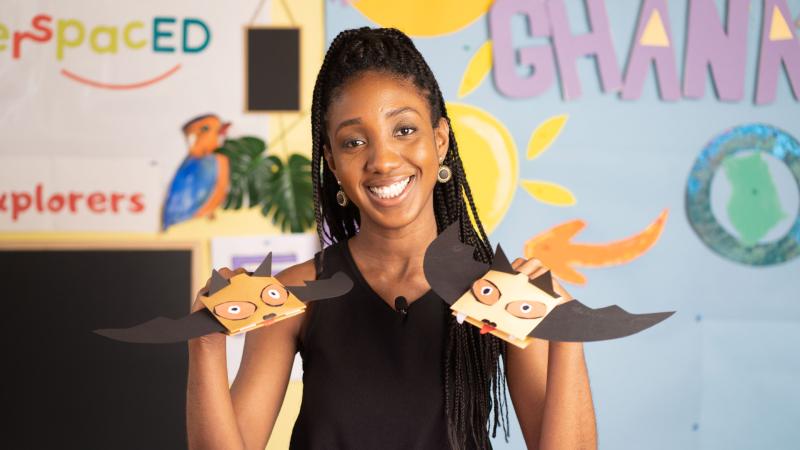 Alumni Perspective
---
"The interdisciplinary approach totally informs what I do. I know the experience at Lawrence was definitely influential in all this. I was tired of seeing science on one side, arts on another side. That tends to happen in our curriculum in Ghana. Seeing the liberal arts at work at Lawrence, I knew it could be better here." 
Natalie Fordwor '12, Founder at WonderspacED 
Environmental Studies
Kumasi, Ghana 
An ecosystem of disciplines to explore.
Learn what comprises a major or minor in environmental studies.
From classrooms to field study, experts guide you forward.
Outstanding in the field
You have a wide array of opportunities to get out into the field, whatever the field means to you. You could be gathering samples from the Fox River, interning at an environmental organization in Washington, or taking part in community organizing in Chicago.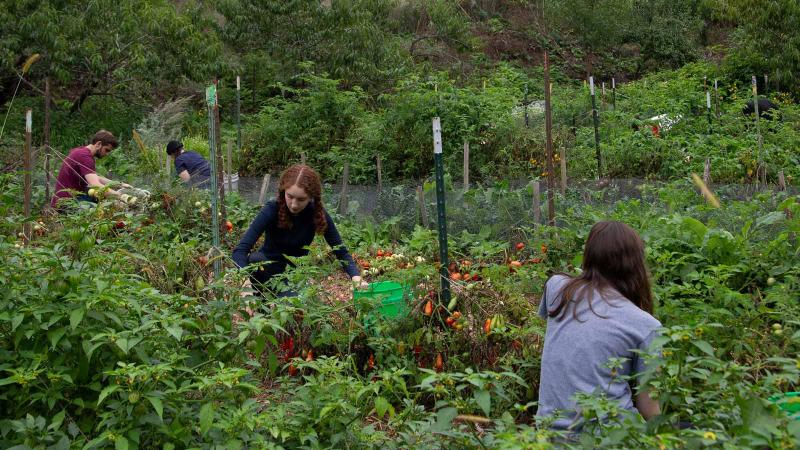 SLUG Bugs
---
The Sustainable Lawrence University Garden is a collaborative project led by environmental studies students.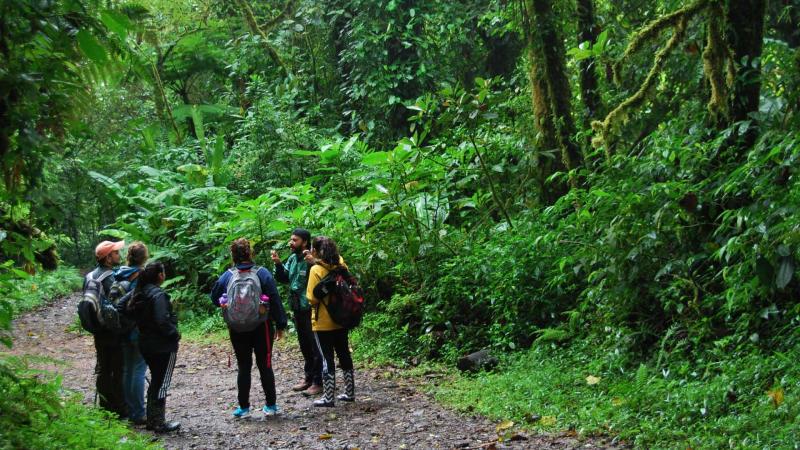 Go global
---
Study abroad opportunities in places like Costa Rica let you tackle global environmental issues with global experiences.
The Chandler Senior Experience
The Senior Seminar is the culmination of the environmental studies major and serves as the program's Senior Experience. Through discussions of primary literature and guest lectures, you'll engage with cutting-edge scholarship in the natural sciences, social sciences, and the humanities. You will also complete an individual project, which consists of developing models of environmentally relevant phenomena. In the course of this modeling work, you must find and acquire relevant data, determine functional relations between model elements, perform sensitivity analyses, and justify your choices and assumptions. Finally, you will present your results and conclusions orally and in a written document.
Recent Senior Experiences include:
PurpleAir Sensors: New Air Quality Instrumentation to Enhance Community Engagement & Data Collection Near Industrial Activity

Assessing Brook Trout Viability Relative to Rising Stream Temperatures in Northern Wisconsin

Greening Through QR Codes: The Influence of Technology on Environmental Education

Be Here Now: A Poetic Exploration of Dwelling in the Wisconsin Region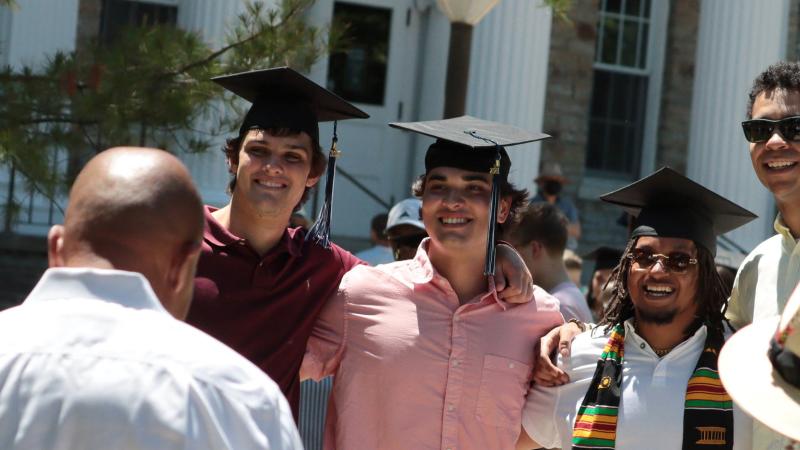 Environmental Studies Outcomes
A degree in environmental studies helps you illuminate the way forward in a changing world.
Are you a problem solver in search of a well-rounded science toolkit? Are you looking to explore environmental questions through the lens of the natural sciences? You may also be interested in the Environmental Science major.
The best way to find out if Lawrence is the university for you is by visiting.
Your virtual tour starts at the Arch but be sure to check out Briggs Hall, to explore environmental studies learning spaces.