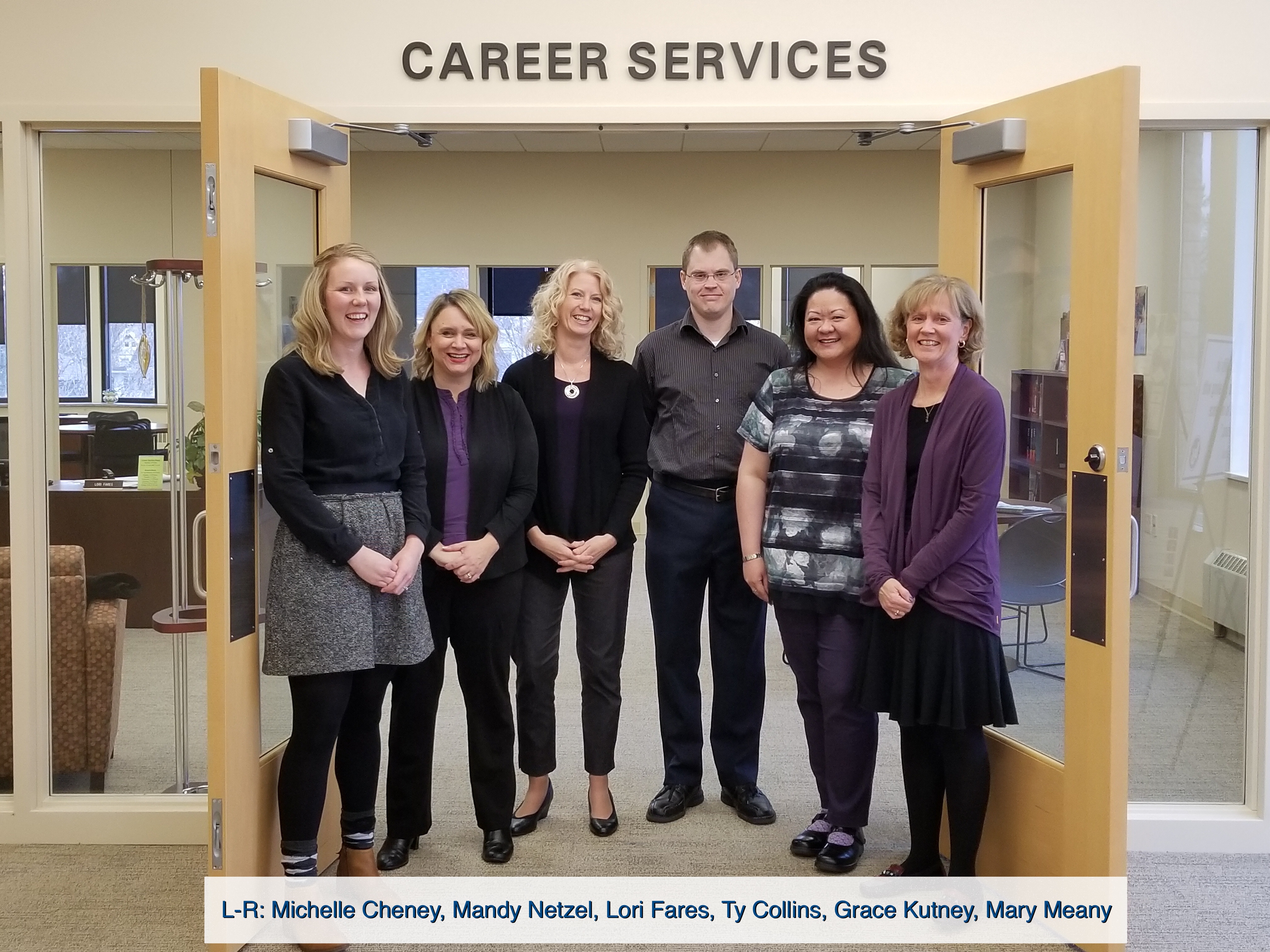 Dear Parents & Guardians,

Greetings from the Career Services team!

The term is off to a busy start! Since the last time we were in touch, many things have been happening on and off campus, such as:
Michelle Cheney joined our team as Assistant Director of Career Services – Internships. She is actively assisting students in securing experiential learning experiences that prepare them for life after Lawrence.
11 students and 18 alumni mentors participated in the Lawrence Scholars in Business Alumni Mentoring Program during December. In addition to working with mentors in a range of business areas, students supplemented their Lawrence coursework with Lynda.com short courses on topics such as supply chain fundamentals, marketing and financial institutions. This innovative mentoring initiative will continue through the winter and spring terms as students connect with alumni for industry overviews and 1:1 informational interviewing. 
A number of students had December internships at sites in Boston, Chicago, Minneapolis and Huntington, West Virginia. Our students were fortunate to learn from alumni and friends of the university who have been hosting interns for as long as 9 consecutive years! To continue to help students prepare for life after Lawrence, we are planning INx: Internship Information Exchange on February 15. INx will be an opportunity for students to network with their peers and hear about learnings from their summer internships, in addition to meeting employers who host our students. 
We are launching Lawrence Scholars in Civic Engagement (LSCE). LSCE is a program designed for students who are interested in exploring work in civic engagement through an internship or by doing a service project. The application allows students to apply to and be eligible for funding to pre-identified internships as well as internships and service projects identified by students. 
The Life after Lawrence Taskforce is well underway as we look at ways to continue to enhance our offerings. In addition to regular campus committee meetings, Chris Card, VP for Student Life, and I visited Grinnell College and we have visits scheduled at Colgate University, St. Olaf and Carleton.  To incorporate the student voice into our learnings, we will be hosting a campus-wide Life after Lawrence Listening Session on January 23.
As the above indicates, we are fortunate that our alumni and friends of the university volunteer to make themselves available to students so our reach can go beyond the Fox Cities! Thank you to those of you who have been in touch about offering internships and/or introductions to different organizations. Please keep them coming and Mandy Netzel, Assistant Director of Career Services – Employer and Alumni Relations, will follow-up directly.     

The above is just a sampling of programming that we have planned for your student(s) this term. If you would like to stay up-to-date as events happen, please feel free to read the Weekly Student Email and follow us on Facebook.

We appreciate your partnership in preparing Lawrentians for meaningful and satisfying lives and ask for your assistance by encouraging your student(s) to visit our office and/or participate in the upcoming events. More details will be shared with students via our weekly newsletter, table tents, digital marketing and personal outreach closer to the event dates.
 
 All the best,