Tom McKenzie '95 has returned to Door County to lead Björklunden into a greener and more connected future.
The new director of Lawrence University's northern retreat spent the past 21 years in southern California, working most recently as the development manager for the collective impact initiative promoting access to arts education for all youth across Los Angeles County.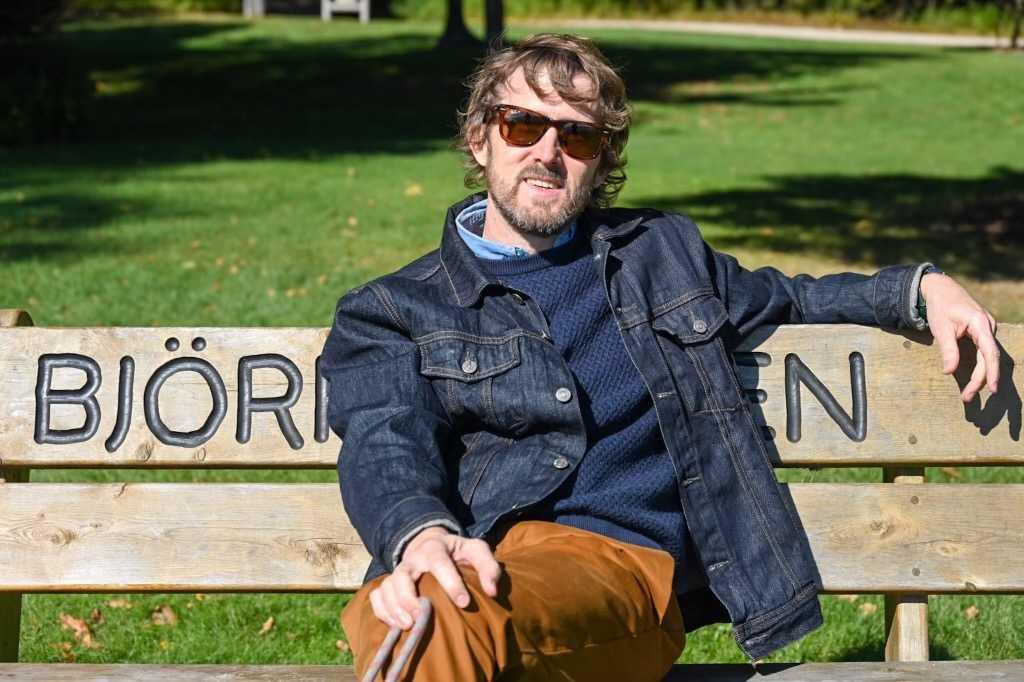 With family roots in the Midwest and deep connections to Door County, returning to Wisconsin was never far from his mind or his heart. He performed with Peninsula Players Theatre as a youth. He spent six years after graduating from Lawrence founding and running the Peninsula Pulse newspaper with fellow Lawrentian David Eliot '95. McKenzie and his wife, Jill, a Sturgeon Bay native, were married in 2004 at Björklunden, and they spent recent summers in Door County with their daughter.
His late father, Thomas Bruce McKenzie '50, was an Appleton-based attorney who sometimes encouraged his son to think about moving back to the area. He was a longtime friend of Björklunden's first director, Joseph Hopfensperger.
"Dad planted a seed in my thinking about ways Björklunden could intersect with my interests in education, the arts, and the environment," McKenzie said. "So, when I saw the opportunity open, it felt serendipitous. I had often imagined moving back from the city, giving my daughter more access to nature, and here was a way to do it while challenging myself professionally in a very interesting way."
Mark Breseman, associate vice president of alumni and constituency engagement and longtime director of Björklunden, now focuses attention full time on alumni development work. He said McKenzie brings a fresh perspective to Björklunden and a full-time commitment.
McKenzie is already tapping into relationships with local nonprofits, arts groups, and other community players and working to bolster the Björklunden experience for Lawrence students, faculty, and staff, Breseman said. And he's maintaining contacts with the arts community in southern California, which could result in exciting contributions to the annual Björklunden seminars.
McKenzie said he's particularly excited about the sustainability work that's happening with the Björklunden Net Zero project. It gives Björklunden the distinction of net-zero carbon emissions by first reducing and then balancing any carbon emissions with equivalent carbon savings on site, incorporating wind, solar, and geothermal energy sources. Additionally, he's looking forward to Björklunden entering a more globally connected era with the introduction of broadband internet to the campus.
Bequeathed to the university in 1963, Björklunden features 441 acres of meadows and woods and more than a mile of Lake Michigan shoreline just south of Baileys Harbor. It's home to a two-story lodge, a wooden chapel, and other guest facilities. It's utilized for focused student and faculty visits and get-aways throughout the year, as well as a series of educational seminars presented in the summer and fall targeted toward lifelong learners. It hosts various arts events and partners with others across the peninsula.
McKenzie wants to build and strengthen those connections, both with the Lawrence community and the broader region. That includes enhancing the experience for Lawrence students who are on site, but also learning about and addressing barriers that might be keeping some students away.
"I want to expand on the idea of Björklunden being an integral part of the Lawrence experience and a valuable piece of what makes a Lawrence education so special," McKenzie said. "I want it to feel super accessible and open to every student."