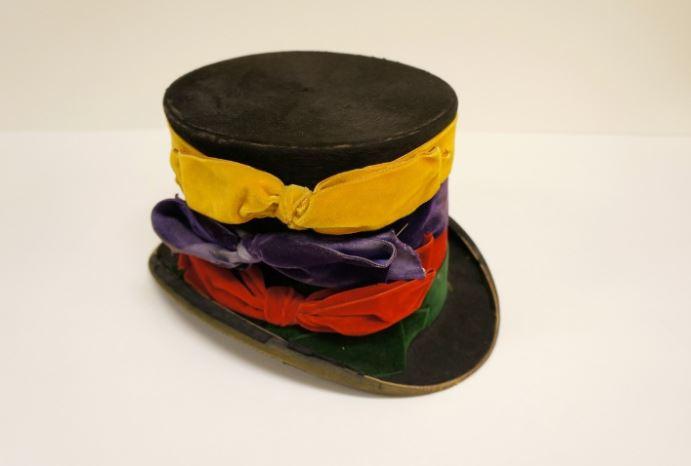 The women of Milwaukee-Downer College shared their voices with grace, dignity, and intelligence—and continue to speak up as vibrant, vital members of our community.  This song, written as remembered by Carolyn Stephens M-DC '62, paid tribute to their Class President, Caroline Meci.
Caroline Meci! Where are you? City Student! Physics Major!
I last saw you in New Mexico. You'd finished work at Los Alamos.
Betty said, "Use Lawrence magazine to talk about singing at Downer"
…Heavy oak staircases…songs rising up trough the Tower.
You were President, and I wrote your song for you.
…Forty red jackets, crunched on the stairs,
Sang "That's Amore" with gestures, like Dean Martin,
That soared to the to the top in the air.
Whea - ther mornin' or night, if she's doin' alright
Its'a Meci.
She will walk through the snow when its forty below.
Its'a Meci.
If there's work to be done, and you ain't got time
For to wor- r- ry,
Well the girl you should see, shes'a got lots energy
Its'a Meci!
"Red Class- 1962,"  Milwaukee-Downer College, 1961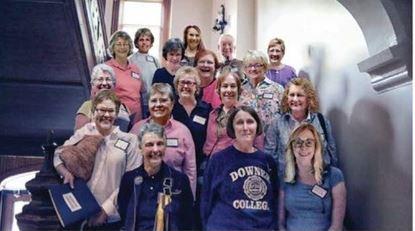 This documentary, filmed in 2010, shines a light on how Milwaukee-Downer College is a piece of our history and also a vital, vibrant part of who Lawrentians are today.
Enjoy this recording of the Milwaukee-Downer Alma Mater.
Watch the ceremony and learn about how the women of Milwaukee-Downer College continue to support, sustain, and extend Lawrentians' light.