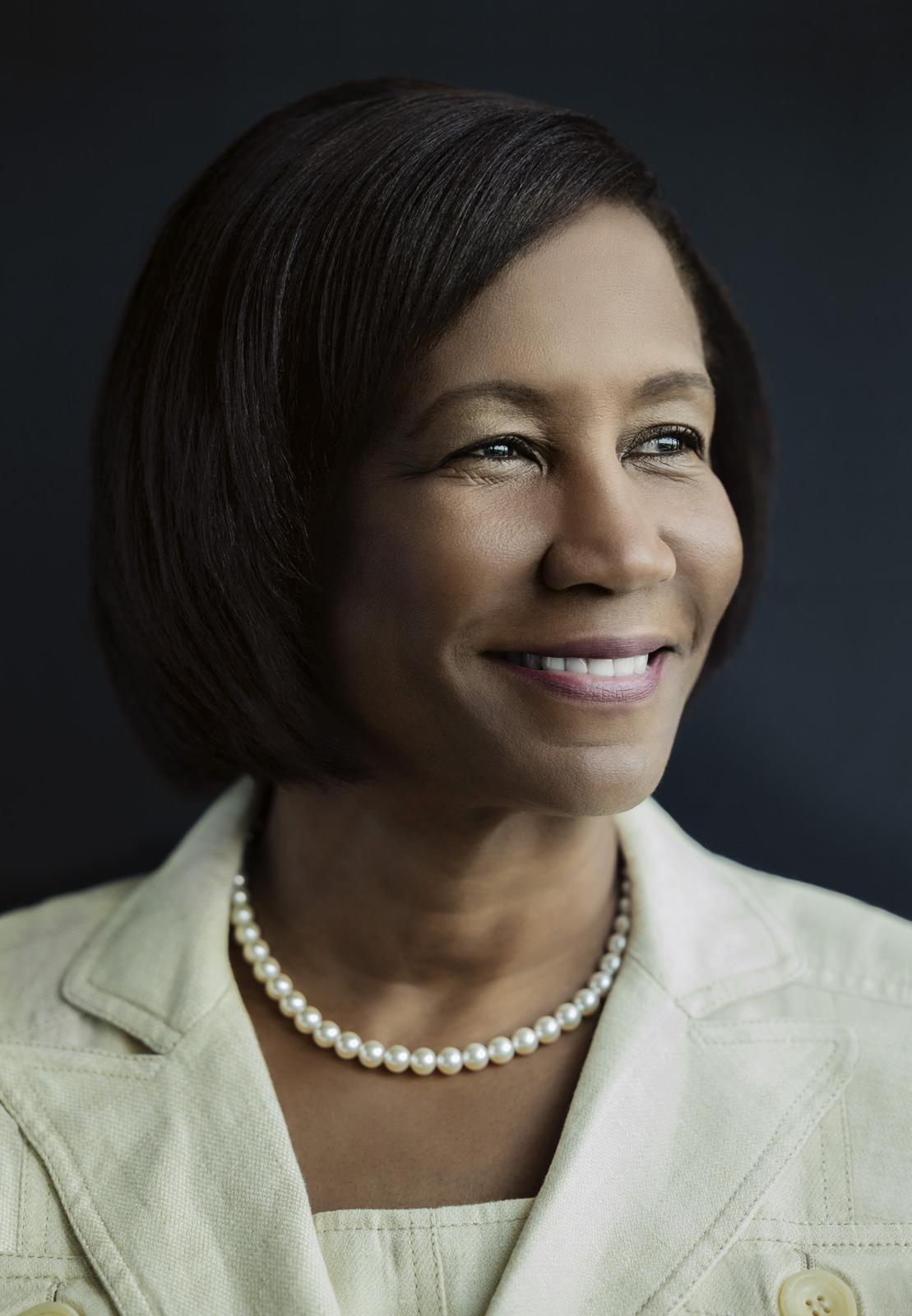 Laurie A. Carter joined Lawrence University as its 17th president on July 1, 2021, bringing with her more than 25 years of leadership experience in higher education. 
In her short time as President, Carter has brought a sense of urgency to the Lawrence community. Recognizing the need for Lawrence to be well-positioned in an ever-changing higher education landscape, Carter implemented student-centered Guiding Coalitions to facilitate more effective change implementation at the university. Additionally, she has identified focused investment priorities through community-wide engagement that will position Lawrence to anticipate and meet the challenges of the future. 
Carter came to Lawrence after serving as president of Shippensburg University in Shippensburg, Pennsylvania, since 2017. Her tenure at Shippensburg focused on prioritizing student success, telling the university's story, building a relationship with the community, and enhancing overall quality. Notably, she strengthened student success efforts by creating a first-year experience program, a first-generation college students' program, a comprehensive student success center, and an academic center for student-athletes. 
In addition, she collaborated with local businesspeople to create a downtown location for Shippensburg University's Centers of Excellence, transformed the gateway to campus into a new Alumni and Welcome Center, and renovated the decommissioned steam plant into a home for the State System's first School of Engineering. Carter also secured the largest gift in Shippensburg athletics history. 
Carter's efforts to strengthen diversity and inclusion at Shippensburg University were recognized by Diverse: Issues in Higher Education, which named her as one of 25 outstanding women in higher education. Her efforts include the addition of an executive level chief diversity officer, renovation of the multicultural center, creation of a PRIDE Center, and expansion of the Title IX office. Most recently, she created an Anti-Racism Institute to foster racial understanding across the State of Pennsylvania. 
Prior to assuming the presidency of Shippensburg, Carter served as executive vice president and university counsel for Eastern Kentucky University, where she provided leadership to 33 departments and oversaw a budget in excess of $71 million. She also has extensive leadership experience in the performing arts, holding various inaugural leadership positions during her 25 years of service at The Juilliard School, considered the nation's premiere performing arts college. She was Juilliard's first African American administrator and taught on the liberal arts and graduate faculty. She developed the institution's student affairs program, initiated diversity initiatives, created the Office of the General Counsel, and co-created the Jazz Studies program. She was vice president and general counsel and executive director of Jazz Studies when she left Julliard to lead the nation's third-largest arts education department at the New Jersey Performing Arts Center. 
Carter currently serves as a Commissioner for the Middle States Commission on Higher Education, Treasurer of the WAICU Executive Committee, and as a member of the Annapolis Group Board of Directors, the ThedaCare Board of Trustees, the Fox Cities Chamber Board of Directors, the Fox Cities Performing Arts Center Board of Directors, and The Links, Incorporated.
Prior to coming to Lawrence, Carter served as chair of the Pennsylvania State Athletic Commission President's Council and was a member of the American Association of State Colleges and Universities Board of Directors, the Keystone Health Board of Directors, and the Pennsylvania Chamber of Commerce Board. 
A native of New Jersey, Carter attended Clarion University of Pennsylvania where she received a bachelor of science degree in communications. She received her master of arts degree in communications from William Paterson College and earned her JD degree from Rutgers University. She was awarded an Honorary Doctorate from Snow College and is a member of the Clarion University Athletics Hall of Fame, in recognition of her outstanding undergraduate career in track and field. 
She is married to Gary Robinson, and they have one son, Carter.