Buy Tickets for the World Music Series!
Tickets will be on sale 2 weeks prior to the event for the World Music Series. They can be purchased online or over the phone at 920-832-6749.
---
2022-2023 World Music Series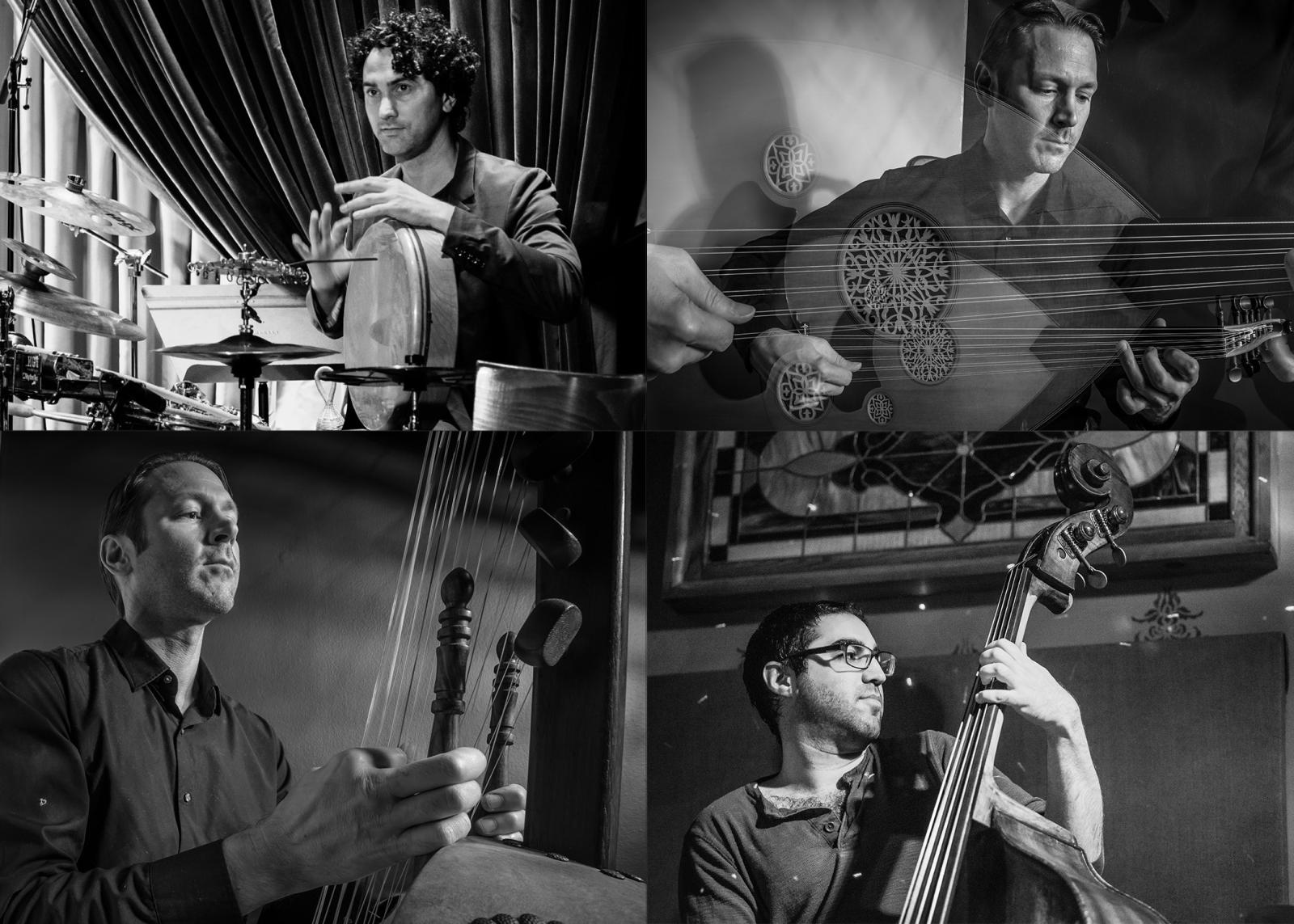 Kane Mathis Trio 
Monday, October 17, 2022, 8:00 p.m.
Harper Hall
Performing on the 21-string Mandinka Harp and the Turkish Oud, Kane Mathis renders compelling interpretations of these traditional musics. Years of study with generous masters have given Kane a rare opportunity to share these traditions with other cultures.
Kane began taking trips to The Gambia, West Africa in 1997 and has continued rigorous study of the Mandinka Kora. Over the past 10 years his performances have earned him recognition by the Gambian president, The Gambian minister of culture, and both national television and radio of The Gambia.
Kane's primary kora teachers are Malamini Jobarteh of Brikama, The Gambia and Moriba Kouyate of The Gambia. The Jobarteh family remain one of The Gambia's most important musical legacies. Tata Din din Jobarteh, Pa Bobo Jobarteh, and Siffai Jobarteh are the families current most visible exponents touring the world.
Kane's Oud study began with Mutlu Torun of the I.T.U. conservatory in 1998 in Istanbul and continued with 5 ½ years of courses with Oud virtuoso Münir Nurttin Beken. Since completing his study Kane has been sought after as a soloist and accompanist internationally on both instruments. As a composer Kane is generating new works for both instruments as well as experimental work for electronic fixed media for film and modern dance. Kane is the recipient of many grants including a Chamber Music America award as well as an Earshot Jazz "Album of The Year Award". Kane was also the onstage oud player for the National Tour of the Broadway musical "The Band's Visit" which won 11 Tony awards.
Kane's trio includes New York-based musicians John Hadfield on drums (Yo-Yo Ma, Kinan Azmeh) and Sam Minaie on bass (Tigran Hamasyan, Mark Guiliana).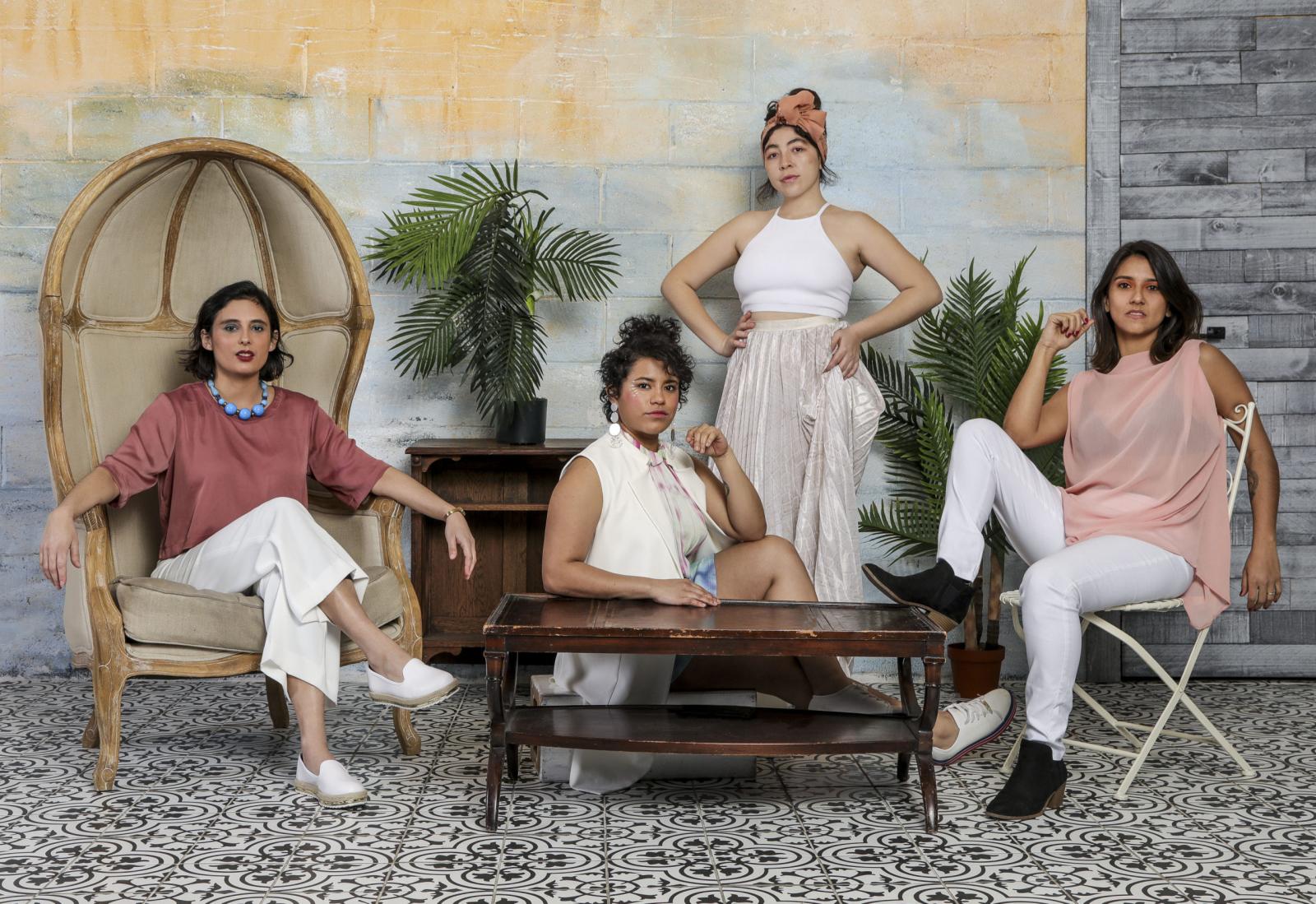 LADAMA

 
Monday, February 6, 2023, 8:00 p.m. Harper Hall
LADAMA is a group of four women, virtuosic musicians, and educators— Lara Klaus, Daniela Serna, Mafer Bandola and Sara Lucas— from different countries and cultures of the Americas, who are sisters in song, rhythm and spirit. Harnessing music from their respective countries of origin, Brazil, Colombia, Venezuela and the United States, the group utilizes traditional and non-traditional instruments from across the Americas, but with a modern twist to produce Latin Alternative music. 
LADAMA's debut, self-titled album, released in the Fall of 2017, could not be timelier; nowadays, both Latin America and the United States are deeply in need of projects that transcend boundaries and defy norms. This is precisely what their debut album, crafted carefully on a journey through Brazil, Colombia, Venezuela and New York, represents. With music composed by the members of the band, it delivers a fresh take on a myriad of traditional, Pan- American rhythms all coming together seamlessly into LADAMA's unique blend of enthralling sounds. Reimagining South American and Caribbean styles like cumbia, maracatu, onda nueva and joropo and blending them with soul, R&B and pop, they created a new sound all their own. LADAMA delivers an utterly unique experience as they flow from the electric to the acoustic, from Spanish to English and Portuguese, and from the high plains of Venezuela to the Colombian coast. Their art proves that borders are meaningless, transporting us to a future where the world communicates across continents and cultures through sound and story.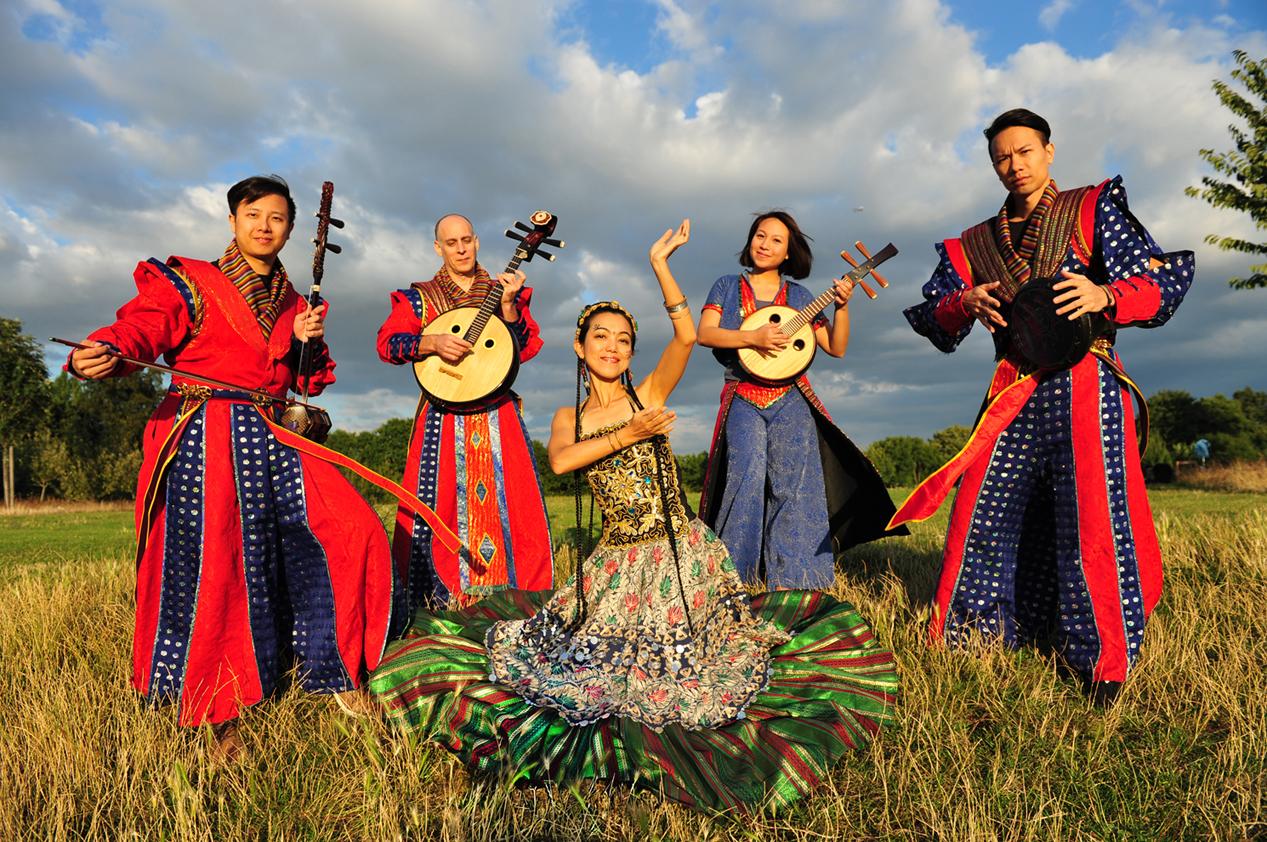 A Moving Sound
Monday, April 3, 2023, 8:00 p.m. Harper Hall
Fusing traditional influences with a global sensibility, award-winning Taiwanese ensemble A Moving Sound (Sheng Don聲動) has built a worldwide following through their joyous mix of original music and dance. Featuring the distinctive timbres of the erhu (Taiwanese fiddle) and zhong ruan (lute), and coupled with the transcendent vocals of Mia Hsieh, A Moving Sound has devised a unique and compelling style that is all their own—a whirlwind of musical expression that veers between the meditative and the exuberant with irrepressible spirit. 
A Moving Sound has been featured on BBC Radio 3, National Public Radio in the U.S., and on The Discovery Channel. They have performed and taught in twenty countries including The Kennedy Center, W.O.M.A.D. (picked as a festival highlight by London Financial Times) and the Melbourne International Arts Festival, and have led educational residency programs worldwide specializing in Taiwanese dance, music, and culture. A Moving Sound's self-titled CD is internationally distributed by Motema Music.
Pedrito Martinez Group, Nobuntu, and Zakir Hussain Duo are just a few of the amazing World Music Series guests who have shared their music with the Lawrence community.