Buy tickets for a theatre production!
Tickets for shows go on sale two weeks before the first performance date. Please call the box office at 920-832-6749 to purchase.
---
LU Theatre Arts 2021-2022 - The 91st Season!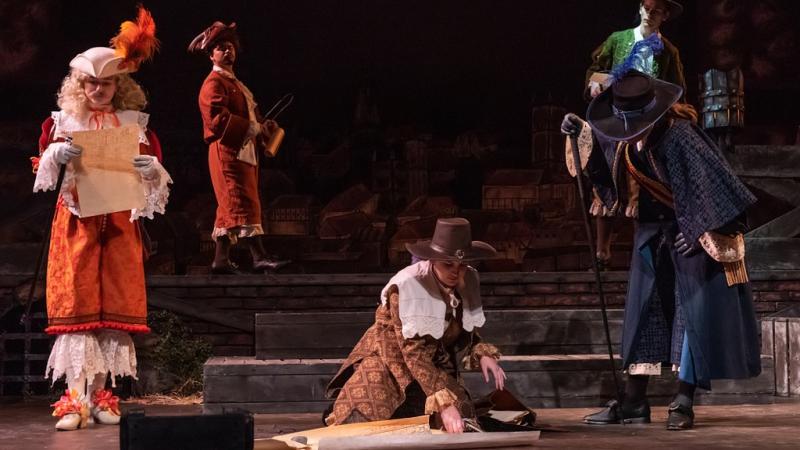 The Living

by Anthony Clarvoe
Directed by Timothy X. Troy
Oct 28, 29, 2021, 8 P.M.
Oct 30, 2021, P.M.
Stansbury Theatre

Set during the 1665 bubonic plague in London, Clarvoe's 1993 play was a poignant and timely metaphor of the HIV/AIDS crisis. Our experience with COVID brings new insight to this challenging and hopeful play about resignation and resilience during the grips of a pandemic.
---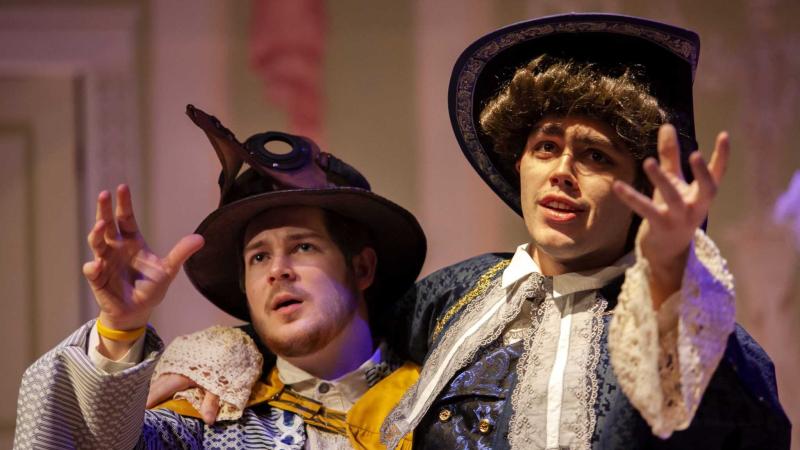 Molière Inspired
Directed by Kathy Privatt
Feb 18, 19, 2022, 8 P.M.
Feb 19, 2022, 3 P.M.
Cloak Theatre
An evening of three one-acts—one by Molière, and two inspired by him—in celebration of his 400th birthday. Funded by a Summer Research Grant, Claire Chamberlin '23 translated these short plays under the supervision of Professr Eilend Hoft-March. Moliére Inspired is part of the "10 sur 10" project, created by Drameducation, a French-speaking theatre center in Poland that commissions playwrights across the globe to write new works inspired by Molière.
---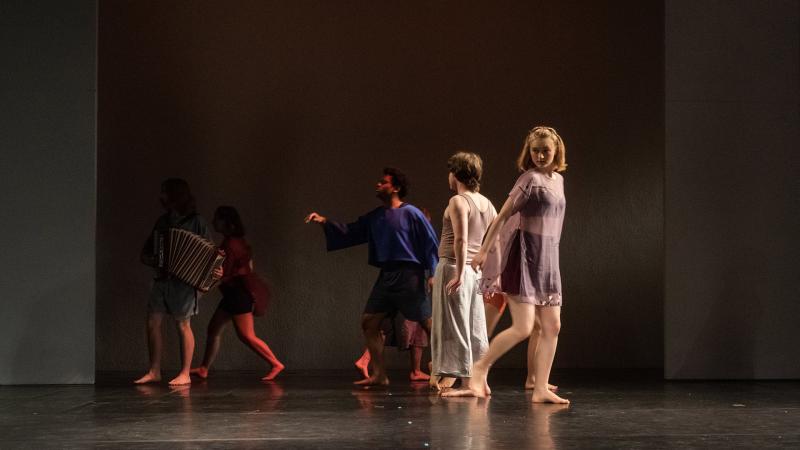 towards precipice + glacier
Directed by Mauriah Donegan Kraker
May 14, 2022, 3 P.M. & 7 P.M.
May 15, 2022, 3 P.M.
Stansbury Theatre
A multimedia exploration into forces that have shaped this land, and us. A devised work created through a student and faculty collaborative process. An ever-shifting environment of live sound, movement + text, the rise and fall of landscapes past and present.
---