Buy Tickets for the Jazz Series!
Tickets can be purchased online or over the phone at 920-832-6749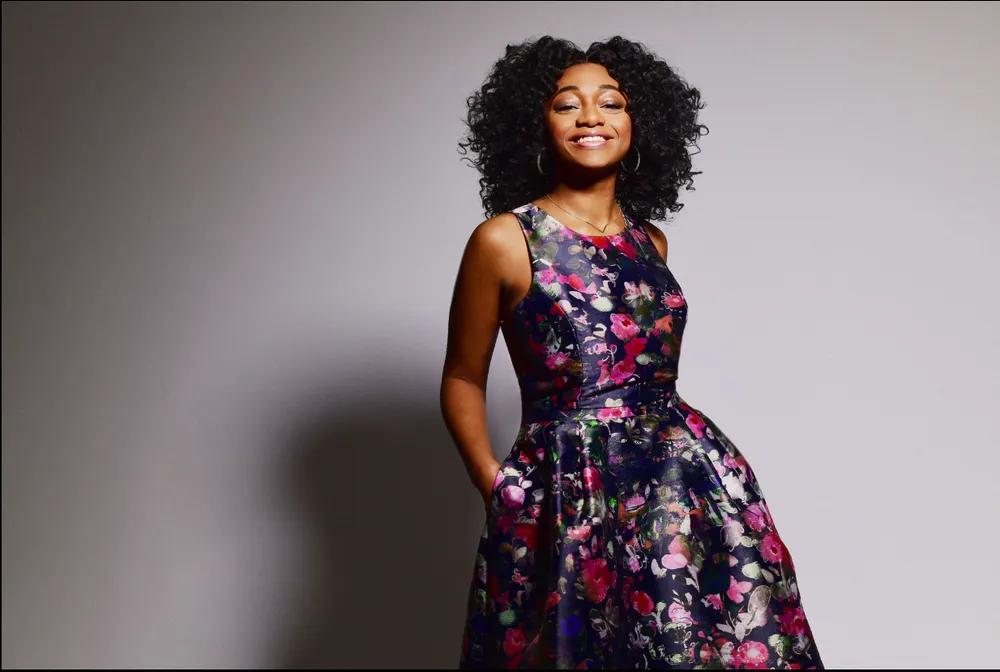 Samara Joy
Friday, November 4, 2022, 7:30 p.m.
With a voice as smooth as velvet, Samara Joy's star seems to rise with each performance. Following her winning the 2019 Sarah Vaughan International Jazz Vocal Competition, she is currently recording her debut recording, which will feature Samara backed by the Pasquale Grasso Trio.
Growing up in New York, music was a pervasive presence, due to the inspiration of her paternal grandparents, Elder Goldwire and Ruth McLendon, who led the well-known Philadelphia-based gospel group, The Savettes. Her father toured with the renowned Gospel artist Andrae Crouch, and her home was filled with the sounds of not only her father's songs and songwriting process, but the inspiration of many Gospel and R&B artists, including Stevie Wonder, Lalah Hathaway, George Duke, Musiq Soulchild, Kim Burrell, Commissioned, and many others.
---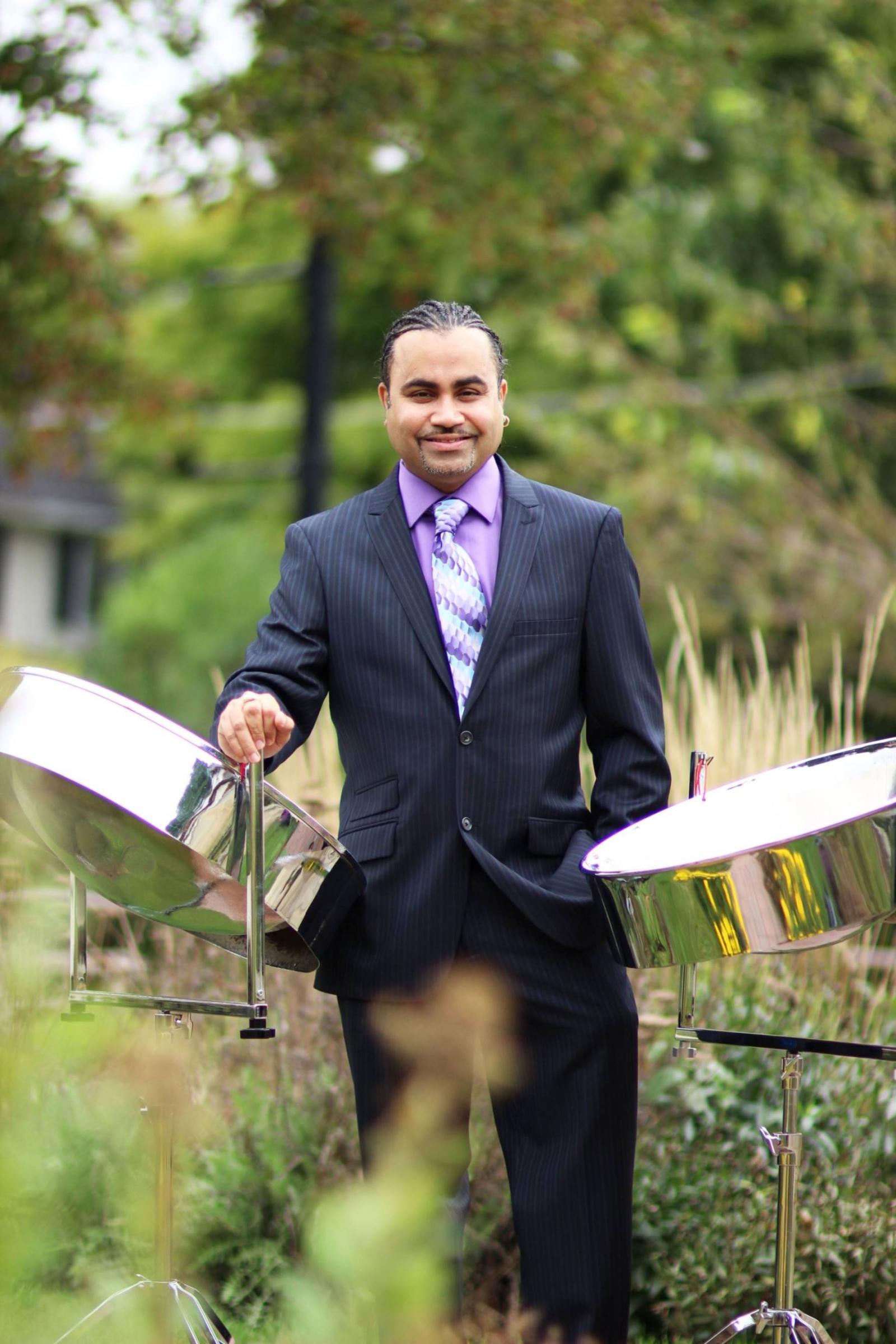 Liam Teague with Lawrence University Jazz Ensemble, Percussion Ensemble, and Faculty
Saturday, November 5, 2022, 7:30 p.m.
Hailed as the "Paganini of the Steelpan," Liam Teague currently serves as the Head of Steelpan Studies and Professor of Music at Northern Illinois University, where he also directs the renowned NIU Steelband. He has received many awards in his homeland of Trinidad and Tobago, including the Humming Bird Award (Silver) for "loyal and devoted service," and won a number of notable competitions such as the Trinidad and Tobago National Steelband Festival Solo Championship and the Saint Louis Symphony Volunteers Association Young Artist Competition.
He has performed with many diverse ensembles, including Taiwan National Symphony, Czech National Symphony, Saint Louis Symphony, Panama National Symphony, Vermeer String Quartet, Dartmouth Wind Ensemble, University of Wisconsin-Madison Marching Band, Nexus, TCL Group Skiffle Bunch Steel Orchestra, BpTT Renegades Steelband and Starlift Steel Orchestra. Teague has collaborated with Grammy-Award winning musicians as Paquito D'Rivera, Dave Samuels, Zakir Hussain, and Evelyn Glennie.
---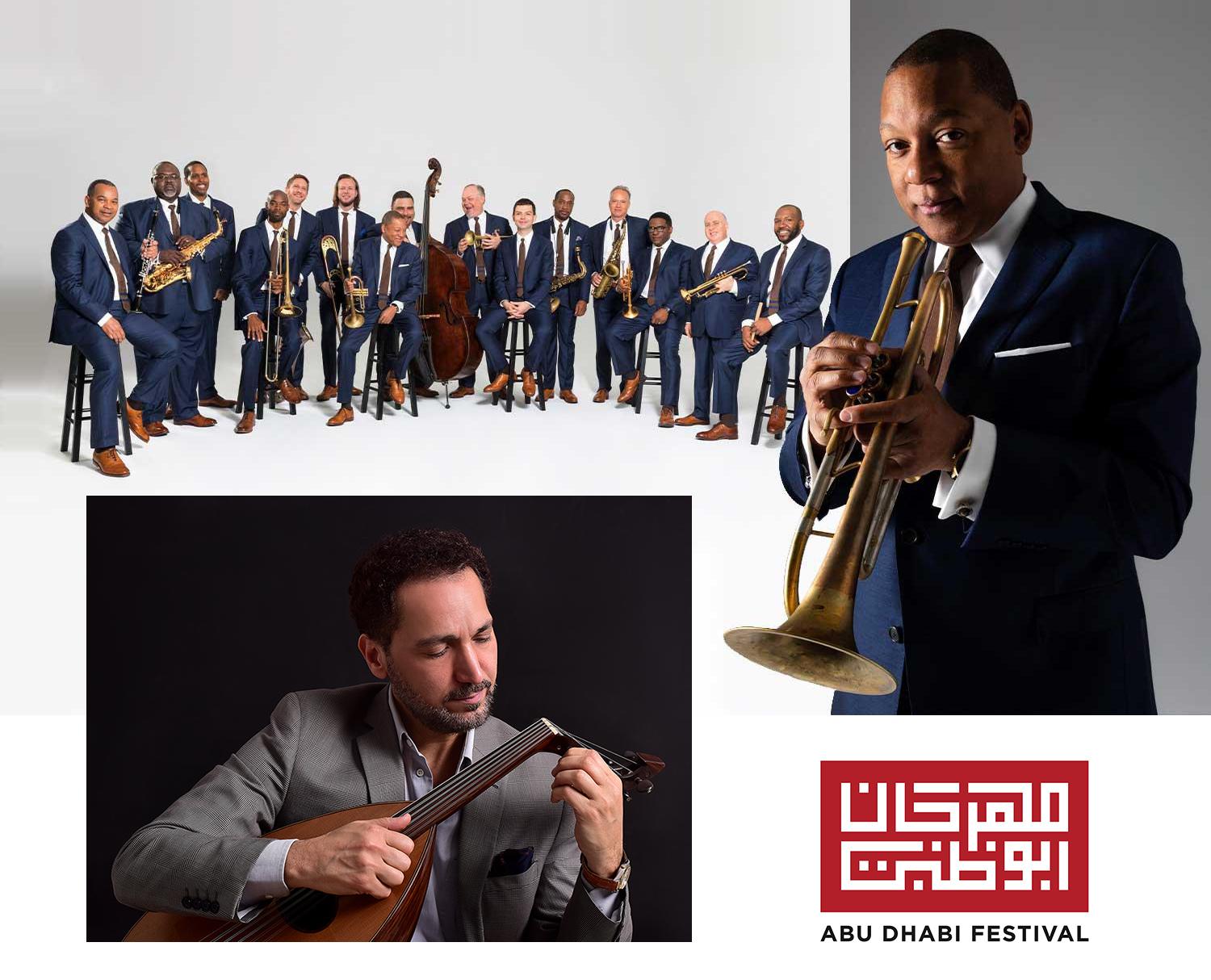 Jazz at Lincoln Center Orchestra with Wynton Marsalis
featuring Naseer Shamma, oud
Friday, February 3, 2023, 8:00 p.m.
Middle East Meditations
The Jazz at Lincoln Center Orchestra (JLCO) comprises 15 of the finest jazz soloists and ensemble players today. Under Music Director Wynton Marsalis, the Jazz at Lincoln Center Orchestra performs a vast repertoire, from rare historic compositions to Jazz at Lincoln Center-commissioned works, including compositions and arrangements by Duke Ellington, Thelonious Monk, Mary Lou Williams, Benny Goodman, and many others.
JLCO and Wynton Marsalis will be joined by internationally renowned musician and humanitarian, Naseer Shamma. Known for being one of the world's greatest oud (an ancient Middle Eastern stringed instrument) virtuosos, he has also received numerous awards for his contributions to promoting and advancing the oud and Arabic music all over the world. This tour will celebrate the first collaboration for JLCO and oud and will feature new works arranged by Mr. Marsalis, Mr. Shamma and JLCO members.
Naseer Shamma appears in partnership with the Abu Dhabi Festival.
---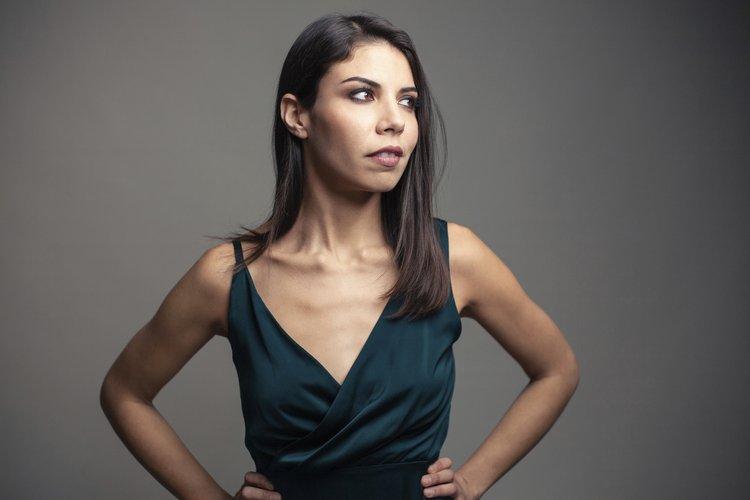 Melissa Aldana, saxophone
Friday, May 12, 2023, 8:00 p.m.
GRAMMY-nominated saxophonist and composer Melissa Aldana has garnered international recognition for her visionary work as a band leader, as well as her deeply meditative interpretation of language and vocabulary. She was recently signed with Blue Note Records and releases her debut album with the historic label titled 12 Stars in March 2022. "Melissa Aldana is one of the foremost musician/composers of her generation," says Blue Note President Don Was. Aldana was one of the founding members of ARTEMIS, the all-star collective that released their debut album ARTEMIS on Blue Note this past Fall. The album featured Aldana's simmering composition "Frida," which was dedicated to Mexican painter Frida Kahlo, who inspired the musician through "her own process of finding self-identity through art." Kahlo was also the subject of Aldana's celebrated 2019 album Visions (Motéma), which earned the saxophonist her first-ever GRAMMY nomination for Best Improvised Jazz Solo, an acknowledgement of her impressive tenor solo on her composition "Elsewhere." In naming Visions among the best albums of 2019 for NPR Music, critic Nate Chinen wrote that Aldana "has the elusive ability to balance technical achievement against a rich emotional palette."
---
Pat Metheny, Maria Schneider, and the Yellowjackets are just a few of the amazing Jazz Series guests who have shared their music with the Lawrence Community.