John M. Wiesman '83 is one of the distinguished alumni receiving the George B. Walter '36 Service to Society Award. John is a professor and director of the Doctoral Program in Health Leadership at the University of North Carolina at Chapel Hill.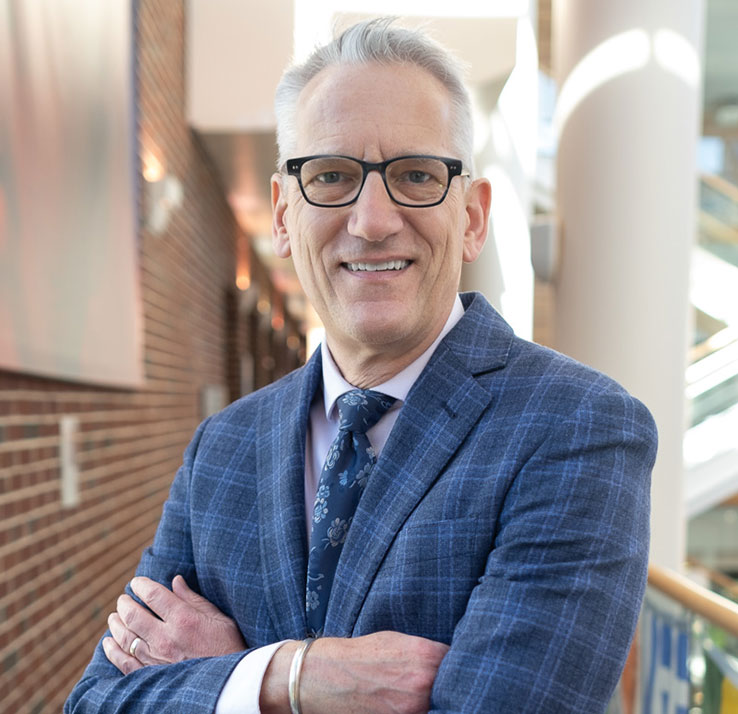 Prior to his time in this position, he was heavily involved in public health services—serving as the State of Washington's secretary of health and being a member of a scientific advisory group of the President's Emergency Plan for AIDS Relief. In his time working in public health, John has been influential with LGBTQI+ and indigenous health care initiatives.
John's journey in public health started with a magazine article on "disease detectives," launching him into a field he never knew he could pursue. His love of and care for the health and well-being of others, however, was present long before.
John said some of his favorite memories during his time as a Lawrence undergraduate were being a CA in the residence halls.
"I really enjoyed helping people transition into Lawrence, easing their transition, and helping them get comfortable," he said. "Just being that person who was there to support them and connect them to resources. This connects to my basic instincts with public health, in supporting people where they are." 
The experiences John had at Lawrence helped him on his path to finding his own passions and ways to tackle them. He said he feels the experiences he had at Lawrence prepared him for life after Lawrence. "Lawrence taught me to ask questions before forming my own opinions. Asking questions for understanding versus asking questions to make my point."
John emphasized that this approach is critical in a liberal arts education and is essential in developing yourself in work environments, in relationships, and in being a well-rounded, empathetic, and open-minded individual.
Lawrence was a key stepping-stone in his journey. He learned to adapt while staying true to his beliefs and morals, letting those guide him and remind him why he works within the public health field. In this same way, he urges current students to ask plenty of questions, try new experiences, and pursue their passions.