Tony Aker, a former football standout in Wisconsin at the high school and college levels, was announced Tuesday as the new head football coach at Lawrence University.
Director of Athletics Christyn Abaray said Aker, who has spent the past four years on the coaching staff at Carroll University, will bring with him a deep knowledge of Wisconsin and Midwest recruiting.
"We are excited to have Coach Aker and his family join the Lawrence University team," Abaray said. "Tony is the right person at the helm to steer our program forward – implementing the steps to build, piece by piece. His experience, knowledge and energy represent what we will do — bring our Wisconsin and regional talent to Lawrence while continuing to embrace our national footprint, grow and develop our football scholar-athletes into leaders of the world and be active members of the community."
Aker is the 29th head coach in Lawrence history.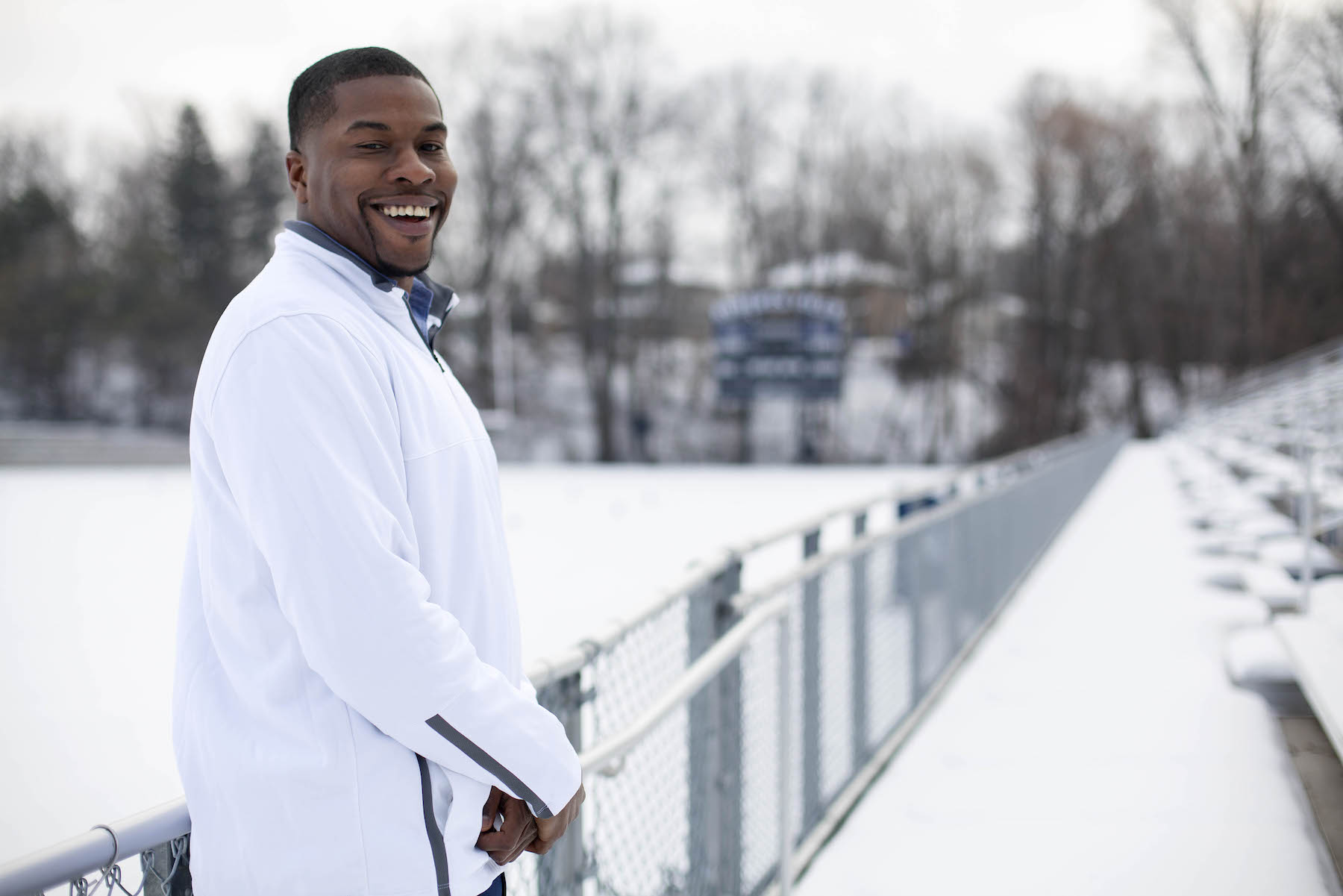 "I'm beyond thrilled and excited to be named head football coach at Lawrence," Aker said. "I want to extend my thanks to President (Mark) Burstein, Christyn Abaray and the search committee for entrusting me to lead this great program. I look forward to developing our current Lawrentians both on and off the football field, establishing great relationships with our many alumni and working relentlessly to bring the best and brightest future Vikings from our great state, region and beyond."
Aker was an All-Wisconsin Intercollegiate Athletic Conference selection as a wide receiver during his playing career at the University of Wisconsin-Stevens Point. In high school, he was a standout athlete at Brown Deer High School and was named the Milwaukee Journal Sentinel's Wisconsin Athlete of the Year in 2005. Before transferring to UWSP, he spent two years at Rochester Community and Technical College in Minnesota, where he was a National Junior College Athletic Association All-American and two-time all-region performer, helping to lead his team to the 2007 NJCAA national championship.
Aker was on the coaching staff at UWSP before moving on to Carroll, where he worked as associate head coach/offensive coordinator and coached the quarterbacks. He was most recently serving as the interim head coach at Carroll. 
He earned a bachelor's degree in sociology from UWSP in 2012 and is working toward a master's degree in education.
"My family and I are excited to become members of the Lawrence community as well as our greater Fox Valley community," Aker said. "It truly is a great time to be a Viking."