Lawrence alumna Josie Boyle '04 has established her own winery after years of pursuing her wine-making dreams.
These dreams began when she went abroad as a Lawrence student in the early 2000s, visiting France as part of the school's Paris program. She got to try numerous types of wine while there and developed an interest in the craft.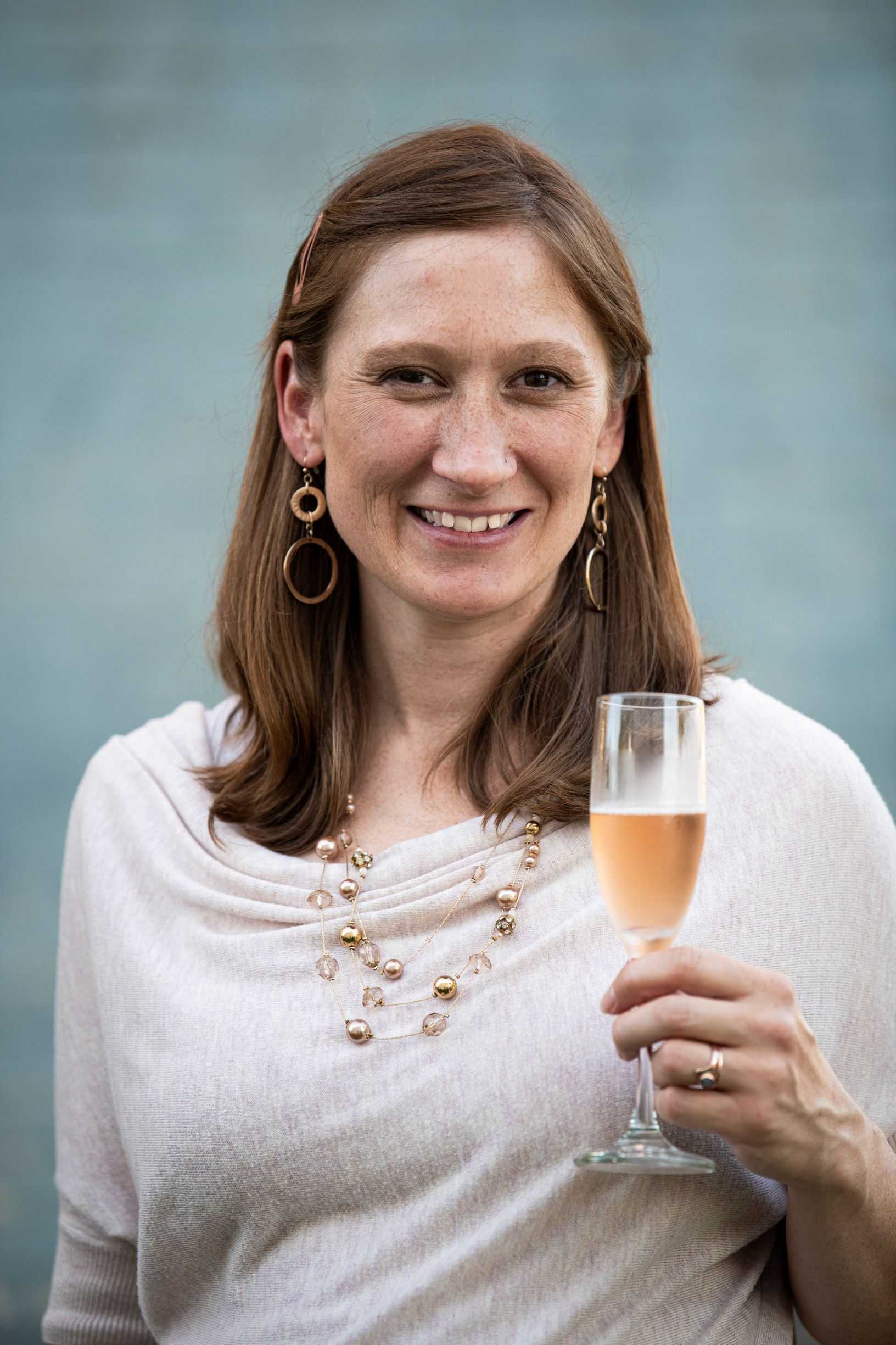 In 2020, Boyle opened her first business, Mousse Sparkling Wine Co., in the small town of Jordan, Minnesota. It provided new challenges for Boyle, but her years of education and experience working with other wineries helped her tackle the learning curve.
"I just think I wouldn't be where I am without the critical thinking skills and the rigorous coursework that I had at Lawrence," Boyle said.
Two Lawrence alums join together to open brewery and taproom in Bloomington, Minnesota
Two years on, Mousse is the only winery in Minnesota with as large and varied a selection of sparkling wines. Mousse's wines include whites, reds, and rosés in sweet and dry varieties. Mousse also serves some hard ciders, a couple non-alcoholic beverages, and some small-plate snacks.
"It's kind of a niche, and not everybody makes sparkling wines … so when I moved back to Minnesota in 2012, my goal was to open a winery that specializes in sparkling wines because it's unique," Boyle said.
Making sparkling wine requires particular equipment and processes, which makes Boyle's commitment all the more special.
Boyle said she calls Mousse's products sparkling wine rather than champagne because the term "champagne" in commercial wine-making is officially reserved for sparkling wine from the Champagne region of France.
As for the name of the company itself, mousse is the bubbly surface of sparkling wine, but the name also honors Boyle's Minnesotan roots by resembling the moose that roam Minnesota's wilds.
Looking to study abroad? Off-campus study at Lawrence is designed to be an essential part of your learning experience.
As Mousse's owner and winemaker, Boyle is heavily involved in the day-to-day operations as she runs the winery's tasting room with six part-time staff. This is Boyle's first business, and she said it provided new challenges for her.
"I enjoy the challenge of wine-making," she said. "Every year is different, and with grapes, you get what you get during the season. … I like the challenge of making something great with a new harvest every year."
The grapes grow in summer and are harvested in the fall, and Boyle said Minnesotan grapes are well-suited to sparkling wine. Boyle doesn't tend to the vineyards, however.
"Being on a farm with a bunch of grapevines wasn't my vision; my vision was more to be a sort of 'urban' winery," she said.
Boyle and her husband don't live in Jordan, but they chose the town to establish the urban winery because it was a small town close to the Twin Cities metropolitan area looking for businesses.
"There was already a brewery here and a few boutique shops, so I felt that a winery would fit in well in the community," Boyle said.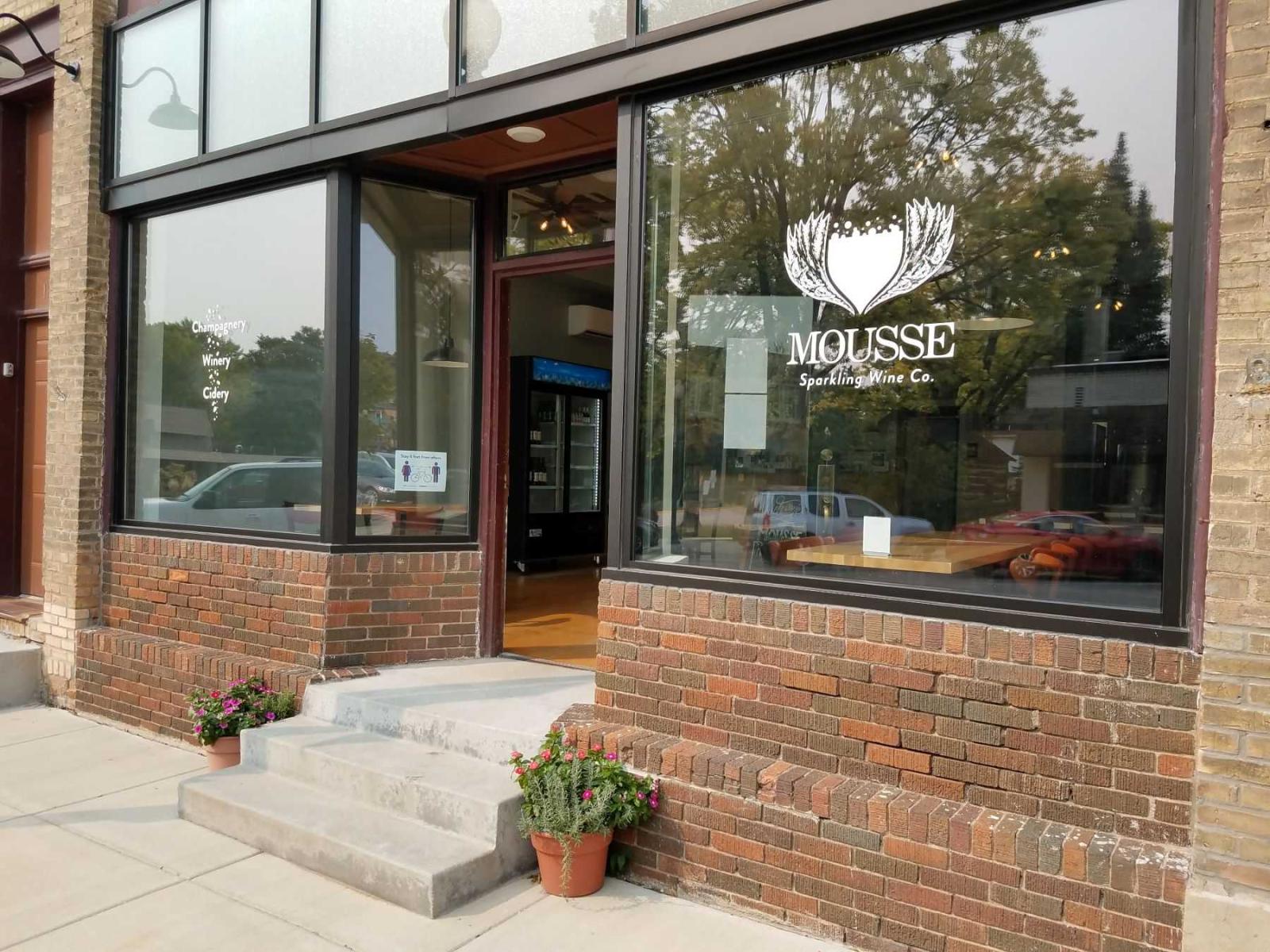 Mousse is located inside a quaint 1895 brick building in Jordan's downtown. Boyle said it needed some renovation but has made for an excellent winery. Mousse frequently hosts live music and has a dog-friendly patio
Boyle said she loves wine-making because of the artistry involved. Owning the company also gives her the freedom to explore what she wants.
"It incorporates a bunch of different subjects: It's chemistry, biology, microbiology, and manual labor in the actual making of the wine, but it's also food and wine pairing, socializing, and getting together with people and having a good time," she said. … "It's a whole life activity and interest."
A vinicultural anthropologist
Boyle chose the Lawrence program in France that would spark her wine passion because of her interests as an anthropology and French double major.
"In France, wine is just part of the culture; they drink it with lunch and dinner," Boyle said.
Boyle said she's always been interested in culture, which is why she chose Lawrence for its anthropology program and selected the field as one of her majors.
"Anthropology is very broad in that way, and I feel like there's a parallel in the wine industry where it's very broad; it incorporates a lot of different subjects under one umbrella," she said.
After Lawrence, Boyle spent time living in Des Moines, Iowa, where she happened across a community college course on wine appreciation while browsing the internet. With only a week before classes started, Boyle joined the class and found it much more involved in the technical side of wine-making than she was expecting. She enjoyed it, however, and pursued the craft further.
"I feel like it was the right place at the right time," she said.
Boyle spent time learning about wine-making in Iowa and New Zealand, but a winery in Traverse City, Michigan, specializing in sparkling wines inspired her to follow the sparkling route. After years in the industry, she decided to go off on her own.
Boyle also credits her time at Lawrence with teaching her resilience and the ability to face and tackle problems. She said learning French and other languages has been helpful in the wine-making business as well.
"Even just doing research and writing my business plan hearkens back to my college days when I was doing research for a paper," Boyle said.
In the future, Boyle hopes to sell Mousse's products in other stores. For now, though, she is happy with the progress she and her staff have made.
"I've never worked so hard in my life," she said. "It's been a challenge and a lot of work, but I also think it's been really fulfilling."