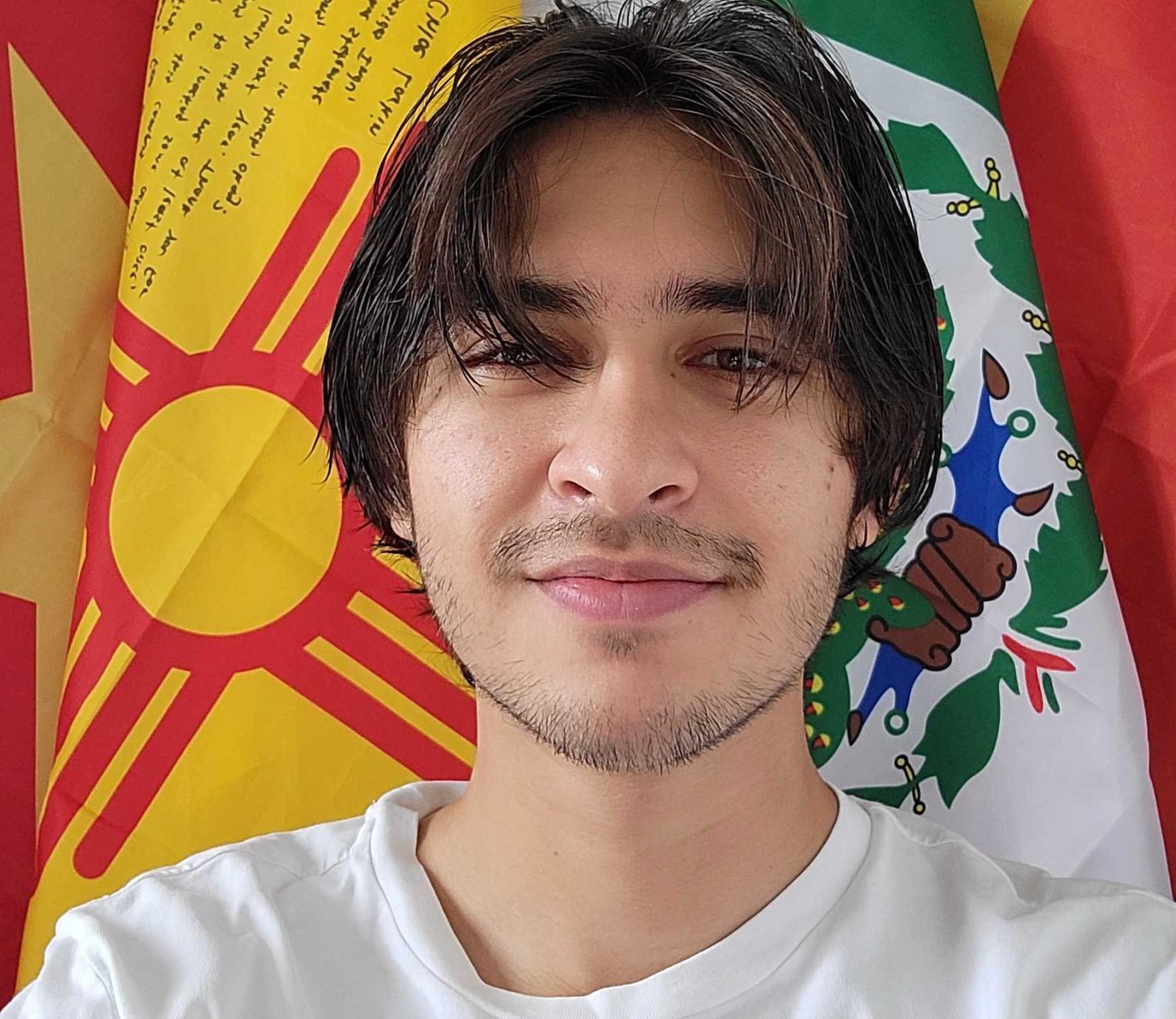 Oscar Loya, a double major in Anthropology and East Asian Studies, first heard about Lawrence University from his college prep program, Sante Fe Breakthrough. One of the program's main scholarships is the Davis New Mexico Scholarship, which Lawrence has been partnered with since 2016. The scholarship works to support first-generation college students as they work toward earning a bachelor's degree.
"I am very proud to be a Davis New Mexico scholar and to be representing my home," Loya said.
Loya has felt welcomed by the Lawrence community since the first day he stepped on campus. When he speaks, he feels his voice is heard and respected.
"Lawrence, as a community, values everyone's light, and I see that everywhere, from the amazing classes to the recreational and residential aspects," Loya said.
The classes at Lawrence have both challenged and guided Loya in his development as a student and as an individual. He values learning about the past and about how people interact with each other from different cultures.
Loya said he hopes to pursue either a Thomas J. Watson Fellowship or a Fulbright Scholarship. He then eventually wants to enter a graduate program in archaeology.
QUICK FACTS
Name: Oscar A. Loya
Class: 2023
Area of Study: Anthropology (archaeology track) and East Asian Studies
Hometown: Sante Fe, New Mexico, and Benito Juarez, Namiquipa, Chihuahua