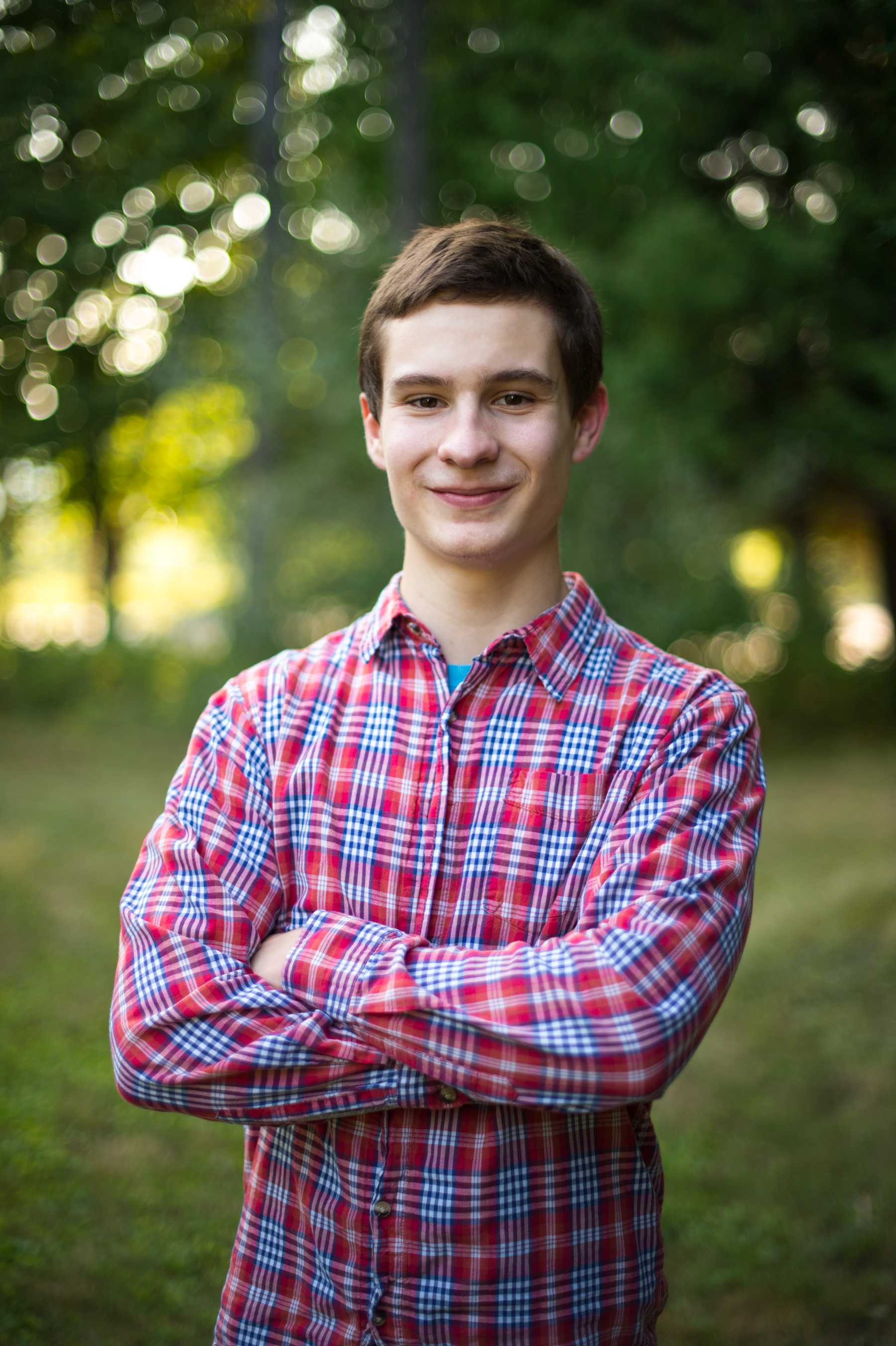 Jonathan Bass knew he wanted to major in music in college, but he also knew he wanted a broad academic experience. He found what he was looking for at Lawrence, where he opted for the liberal arts college's five-year double degree program. He's pursuing a bachelor of music degree in music performance (piano) and a bachelor of arts degree in French.
"I've really, really enjoyed the journey so far," said Bass, a junior who developed a passion for music while growing up in Door County. "I appreciate the wide range of opportunities that are available to me at the Lawrence Conservatory –I have taken lessons in both classical and jazz piano, played in multiple chamber music settings, played in a jazz combo, sang in choir, and competed in multiple solo piano competitions.
He recently settled on French as a second major.
"Fluency in the language would of course give me greater facility in my study of the French piano repertoire and, at some point, I would love to do a study abroad program in France," he said.
As a high school student in search of a college, Bass said he was drawn to Lawrence in part because of the glowing recommendations he heard from Conservatory alumni. He also connected with a Lawrence music professor who gave him a vision of what the Lawrence experience might look like.
"I would occasionally run into alumni in Door County who would invariably praise their time at LU," Bass said. "I had several friends from Birch Creek Music Performance Center, a summer music program in Door County that I attended for several years, who went on to study music at Lawrence. My piano teacher senior year of high school, Michael Coonrod at the Interlochen Arts Academy, spoke very highly of the Lawrence Conservatory and felt that it would be a good place for me.
"Perhaps most importantly, I had the opportunity in October of my senior year to play in a masterclass for Professor Michael Mizrahi, who is now my teacher. I had been advised countless times that in order to successfully major in music, I needed to find a teacher I could work well with. Playing in that masterclass made me think, 'I could definitely see myself studying with this professor for the next few years.'"
Quick Facts
Name: Jonathan Bass
Class: 2023
Area(s) of study: Music performance (piano) and French
Hometown: Washington Island, Wisconsin