Six members of the Lawrence University faculty, spread across numerous academic departments, have been granted 2020 tenure appointments. 
President Mark Burstein and the college's Board of Trustees, based on recommendations by the faculty Committee on Tenure, Promotion, Reappointment, and Equal Employment Opportunity, granted tenure to Deanna Donohoue (chemistry), José L. Encarnación (music), Dylan Fitz (economics), Jonathan Lhost (economics), Lavanya Murali (anthropology), and Melissa Range (English). All six have been tenured and promoted to associate professor.
"Since their arrivals at Lawrence, Deanna, Jose, Dylan, Jonathan, Lavanya, and Melissa have made fabulous contributions to the University — inspiring our students, bringing fresh vision to our mission, and having transformative impact in our programs in Chemistry, Jazz, Economics, Anthropology, and English/Creative Writing," Provost and Dean of Faculty Catherine Gunther Kodat said. "I'm absolutely delighted that their contributions are being recognized through the awarding of tenure and promotion, and look forward to continuing together our rich, rewarding work for years to come."
To get to know them better, we asked each of the six to answer three questions.
Deanna Donohoue, chemistry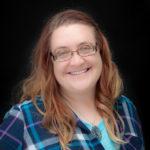 She has been at Lawrence since 2013, much of her time spent teaching via ARTEMIS (Atmospheric Research Trailer for Environmental Monitoring and Interactive Science), a mobile laboratory for atmospheric measurements. She earned a bachelor's degree in chemistry from Augustana College in Sioux Falls, South Dakota, and a Ph.D. in marine and atmospheric chemistry from Rosenstiel School of Marine and Atmospheric Science at the University of Miami. 
What or who inspired you to pursue a career in chemistry?
I have been lucky to have amazing mentors in my life. I think my interest in chemistry was first sparked in high school. I had a high school chemistry teacher, Mr. Thomas, who took us to the Colorado School of Mines to mine for gold and silver. We got to help prepare the rock for blasting and then collect samples. We then brought those samples back to school and performed purity assays. It was at this moment that I discovered how chemistry was the perfect balance between practicality and creativity, and I could see myself pursuing a career. 
How are you approaching the new challenges of distance learning?
I would hope that every student is taking the new challenge of learning in different ways as a chance to grow. I know that in my classes, I can see students gaining skills and experiences they would never gain on campus. We are asking you all to work on your own, and often work through ideas without professors and classmates, helping you see what is essential along the way. This independent work means students are finding where they have misunderstanding or misconceptions faster and more often. 
 What do you hope your students would say about your teaching style?
I hope that my classroom would be known as a place you are pushed to meet your full potential while you are supported – sometimes by tough love – through the hard days. I think I am known for asking tough questions, having high expectations, and pushing students outside their comfort zone. I am the professor who gives extra credit for failure and someone who will help you with whatever you need. I do not expect or even want perfection. Instead, I expect and want each individual to push themselves into uncomfortable spaces so that they grow as a scholar and as a person.
José L. Encarnación, music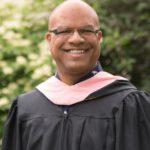 Lawrence's director of Jazz Studies studied saxophone, flute and clarinet at the Free School of Music in San Juan, Puerto Rico, completed his bachelor of music degree at the Berklee College of Music in Boston, and received his master's in music from the Eastman School of Music, where he later taught as a professor of jazz saxophone.
What or who inspired you to pursue a career in music?
My initial inspiration was my family and culture, since music in a Puerto Rican family has a strong presence. I grew up listening to music, in recordings as well as seeing family members, including my father, playing a combination of Latin percussion instruments at family gatherings, church and community. As I got older, I started to explore other music besides my folkloric roots. It was at this time I heard jazz, specifically saxophonist Dexter Gordon. From that moment I knew I wanted to do nothing else but be a professional musician. 
How are you approaching the new challenges of distance learning?
This is a challenging time for all humanity, and as an educator I commend students for living out these uncertain times with grace and maturity. My approach to the new challenges of distance learning is with love, compassion, and flexibility. I'm assessing every student's needs, then adapting to what is possible, understanding that there will be limitations under the circumstances. The most important thing is that they are mentally, emotionally, and physically healthy and in a safe environment.
What do you hope your students would say about your teaching style?
I hope my students would say that my teaching style is individualized. I want to really know my students so that I may inspire them to grow as musicians as well as individuals. Truly knowing them will give me the sense of how to best prepare them for success and how to go about being their best selves. My goal for my students is for them to leave Lawrence with the skills, tools, and confidence to succeed when times are great, but also for times such as now.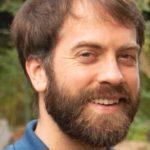 A member of the economics faculty since 2017, he has done research and taught in the areas of development economics, social policy, and effective altruism, and has studied economies in Latin America and Brazil.  He earned a bachelor's degree from Princeton University and a master's degree and Ph.D. from the University of Wisconsin-Madison.
What or who inspired you to pursue a career in economics?
As an undergraduate politics major, I was interested in how different countries design social policies to fight poverty. As I learned more, I realized that I was mainly interested in economic research and I was drawn to empirical evaluations of the effectiveness of programs. I've continued pursuing this interest, using empirical methods to evaluate the effectiveness of anti-poverty programs on different social groups. Most people agree that we should reduce poverty, but deep disagreements arise over how to best accomplish this. I like the economic research that helps us design more effective and broadly-supported policies.
How are you approaching the new challenges of distance learning?
Fortunately for me, I'm teaching our intermediate macroeconomics course, which has a wealth of online resources that I am taking advantage of. Aside from adjusting how I teach with distance-learning, I'm developing a lot of new materials to help my students understand the effects of coronavirus through the use of macroeconomic models and current health and economic data. For example, we will develop a model of infectious disease growth and use it to learn about flattening the curve and herd immunity while tracking current health statistics. We will discuss how this crisis might impact long-run growth and explore how economies recover from crises. 
What do you hope your students would say about your teaching style?
I hope that students find my classes to be challenging, fair, and fun. I try to push students to learn a lot while maintaining clear standards and offering plenty of support. Economics provides an interesting framework that allows us to better understand and improve the world, and it's easy to motivate the content with relevant contemporary and historical examples.
Jonathan Lhost, economics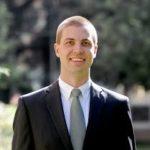 He joined the Lawrence faculty in 2014 and has pursued interests in industrial organization, game theory, and microeconomics, among others. He has a bachelor's degree from Amherst College and a master's degree and Ph.D. from the University of Texas. 
What or who inspired you to pursue a career in economics?
A Law & Economics course I took at Amherst College first sparked my interest in pursuing a career in economics. I enjoyed the application of economic theory to legal issues. The course's professor inspired me to become a professor at a liberal arts college as well.
How are you approaching the new challenges of distance learning?
Remote learning during a global pandemic is unprecedented. I have students all over the world, in different time zones, and in a wide range of circumstances. I know some students will be in some pretty difficult situations. My main goal is to do what I can to help all students make it through the term successfully. I've structured my courses in a way such that students can learn the material but without the added stress and fear of failing the class due to circumstances beyond our control. Flexibility will be important for everyone.
What do you hope your students would say about your teaching style?
It is my hope that students leave my courses believing they can accomplish things they previously didn't believe they could do and with the confidence to tackle interesting problems. I hope that students will look back years after graduation and find what we've done together at Lawrence useful as they put their liberal arts skills to the test.
Lavanya Murali, anthropology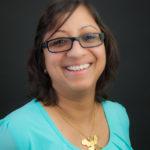 A member of the Lawrence faculty since 2010, her areas of study have been in linguistic anthropology, sociolinguistics, and gender and sexuality, among others. She has bachelor's and master's degrees from the University of Delhi and a master's and Ph.D. from the University of Iowa.
What or who inspired you to pursue a career in anthropology?
There are two people who are largely responsible, I'd say. One was my high school sociology teacher, Dr. Madhu Sharan, who was one of the best teachers I've ever had. Sociology in India draws a lot on social anthropology; they're pretty closely taught. I loved her classes, and I absolutely fell in love with social anthropology and sociology. I haven't looked back from that, really. The other was my father, S. Murali. He loved people, he loved culture and history, he loved a good argument. He'd drag us to museums, ruins, exhibits, and so on constantly—I suppose we'd either have come out of it hating that sort of thing or loving it, and I loved it. 
How are you approaching the new challenges of distance learning?
My goal, as an anthropologist, is to inculcate in my students empathy and compassionate observation and analysis. That means I have to be empathetic and compassionate myself. These are stressful times, and my classes don't need to be an additional source of stress. As I told them, we're going to acknowledge that these are not normal times in the ways in which we teach and learn from each other. But I also want some things to stay normal, in terms of Lawrence culture — fun, community, closeness, flexibility, and care for each other. My goal has always been for learning to be hands-on, student work to be expressive and meaningful to them, and for my classroom to be a low-stress zone. This changes none of that — it only strengthens those commitments. 
 What do you hope your students would say about your teaching style?
Ha! They have a lot to say about it, and they're definitely not shy about sharing it with me. But I hope that they would say it was fun, relaxed, and real. It's possible to be approachable and fun and still pedagogically comprehensive, and that's what I shoot for. I care deeply about my students, about their well-being, and about their intellectual growth.
An award-winning writer and poet, she has been on the Lawrence faculty since 2014. Much of her academic focus has been in poetry and creative writing, including contemporary American poetry and 19th century poetry. She earned her bachelor's degree in English and creative writing from the University of Tennessee, her master's degree in creative writing from Old Dominion University and also holds a master's of theological studies from the Candler School of Theology at Emory University. She earned her Ph.D. in English and creative writing from the University of Missouri.
What or who inspired you to pursue a career in English/poetry/creative writing?
I knew I wanted to be a writer from an early age. I didn't know anyone who was a writer. Actually, I'm pretty sure for a long time I thought only dead people could be writers, but still the desire was there. I think it must've come from reading. As soon as I learned to read, that's what you'd find me doing — in my room, on the porch, at the supper table, in the hayloft of the barn, in the top of a pine tree I had climbed. I liked books not only for their stories; I liked them for their sentences, and their images, and the words themselves. The library was my natural habitat. As soon as I learned to write, I was always scribbling, not necessarily to make anything finished, just to explore my thoughts and emotions and to play around with language.
How are you approaching the new challenges of distance learning?
It's a stressful time, and we need to take care of ourselves and one another, so I'm proceeding with flexibility, kindness, humor, and collaboration as my watchwords. We're all new at doing this, and I hope we can try everything with a light touch. This term is challenging, but it's also an opportunity for creativity, so I'm looking forward to trying lots of things I've never tried before in the classroom.
What do you hope your students would say about your teaching style?
I hope they would say that most of my jokes are funny . . . though you never know. I think they might mention my energy and enthusiasm, my high standards (true), and my particularly Appalachian brand of tough love (also true). I think they would say that my classes offer many elements of surprise, and that as a teacher I'm rigorous, yet playful, and often just plain wacky. There's a bit of running around the room, and sometimes there are props like puppets and bonnets, as the occasion dictates. I hope they would say that while I expect a lot from my students, I am also prepared to give a lot.