Mile of Music is back, and with it comes a return of the Music Education Team, led by Lawrence Conservatory of Music faculty, students, and alumni.
The COVID-19 pandemic put the annual all-original music festival on hold last year, but it's returning to downtown Appleton Aug. 5-8 for Mile 8. Launched in 2013, the Mile of Music festival has become one of the signature summer events in the Fox Cities, drawing upwards of 90,000 people to outdoor venues, bars, and coffee shops over four days. Pandemic-related adjustments are being made this week, including a larger percentage of the more than 600 live music sets taking place outdoors. 
Some of the performances will again land on the Lawrence campus, with both Memorial Chapel (masks required) and the lawn in front of Ormsby Hall (listed as the Lawrence Listening Lawn on the Mile 8 schedule) in play. The festival, presented by Willems Marketing & Events, stretches for a mile along and near College Avenue, from the Lawrence campus on the east end of downtown to Richmond Street on the west end.
The festival schedule—admission to all performances is free—was released over the weekend and can be found here.
Lawrence has played a key role in the festival's success from the beginning, with instructor of music education Leila Ramagopal Pertl '87 serving as music education curator, leading a robust Music Education Team that connects with festival-goers for an array of interactive music experiences that augment the live shows. She will again get a leadership assist from Jaclyn Kottman Kittner '12, a teacher at the Lawrence Community Music School who serves as the director of operations, and Dean of the Conservatory Brian Pertl '86.
A bevy of other faculty, students, and alumni will be part of the team. Among the 25 featured interactions: Balinese gamelan and angklung (pitched bamboo rattles) taught by I Dewa Ketut Alit Adnyana, a gamelan master, and Sonja Downing, professor of ethnomusicology at Lawrence, and angklung teacher and author Indah Erdmann; Nestor Dominguez '15 is back to teach mariachi, joined by Jando Valdez '24, who recently led the formation of a Mariachi Ensemble at Lawrence; and Brazilian samba drumming and Ghanaian Ewe drumming and dancing courtesy of Alex Quade '22, Kenni Ther '16, and Mindara Krueger-Olson '22.
The music education events will take place in various settings throughout the downtown, including the green space outside of Memorial Chapel and the lawn north of Brokaw Hall known as The Grove.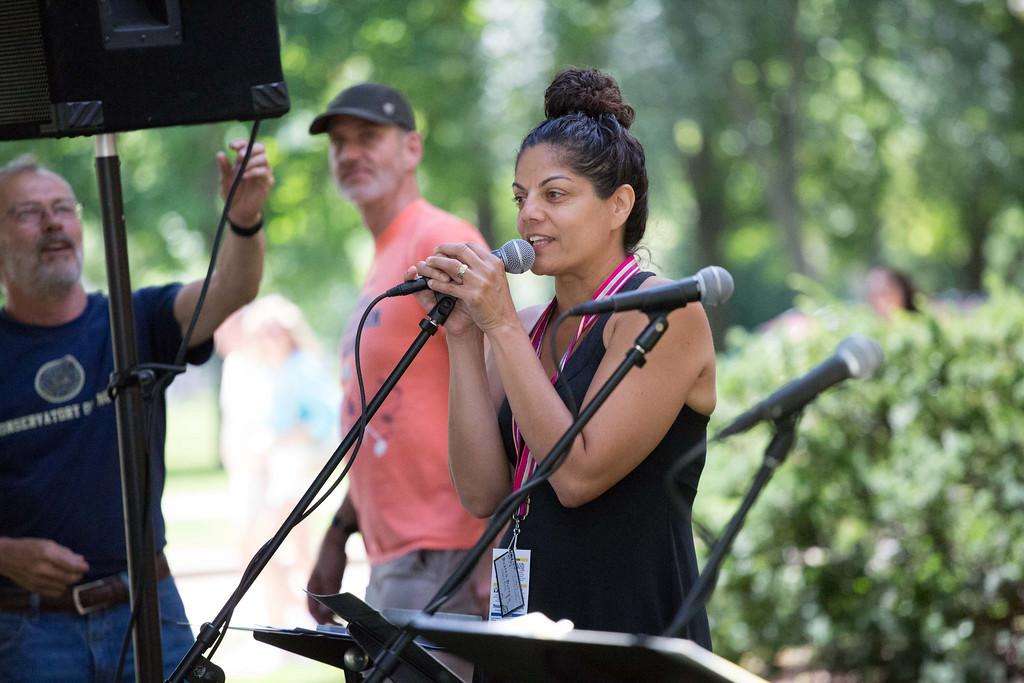 "This year, because of COVID safety concerns, we are not including any activities that include group singing or playing brass or woodwind instruments," Ramagopal Pertl said. "There will, however, still be plenty of powerful music-making to explore. We want our sessions to help participants find ways to heal from the stress and isolation of the pandemic. So, a main focus this year will be to empower personal and collaborative expression through songwriting, drawing, drumming, and movement."
"Everyone is equally valued and heard"
Bernard Lilly Jr. '18, who performs as B. Lilly and will again be a performer during Mile of Music, will lead songwriting workshops, as will Wade Fernandez, also a Mile 8 performer.
The majority of the music workshops are for all ages and are being supported by community partners Heid Music and the Community Foundation for the Fox Valley Region.
"I'm elated to once again lead a songwriting/song-making workshop," said Lilly, a talented Chicago-based recording artist who will juggle his music education duties with five performances (two on Thursday, three on Friday) during Mile of Music.
He called the workshops an opportunity to connect with the community on a more intimate level.
"In our sessions, everyone is equally valued and heard regardless of age, gender, race, and musical experience," he said. "It's truly a safe space. Our multi-generational rooms create an atmosphere that is welcoming, vulnerable, open, and available to the moment. In my opinion, that is the formula for creativity to commence."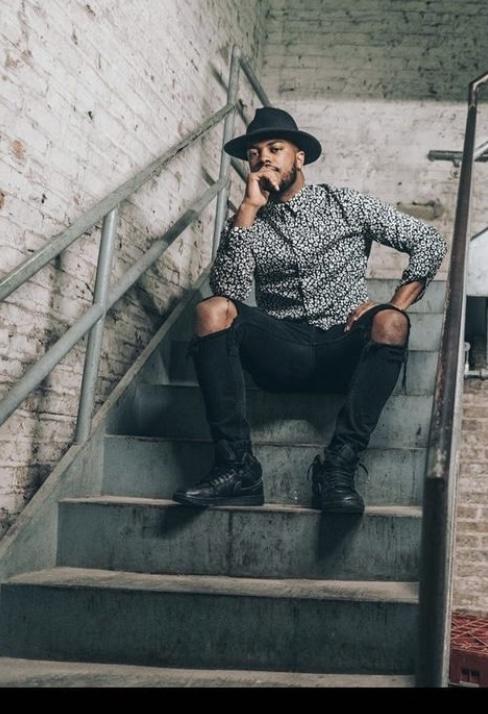 The songwriting workshops, and, really, the entire roster of interactive experiences, are built on collaboration and conversation. That is something that is special for those leading the workshops as well as those on the receiving end, Lilly said.
"It's therapeutic and, for me, powerful to witness," he said. 
The Decoda Chamber Music Festival, running from July 28 to Aug. 6 at Lawrence, will include multiple Mile 8 performances, and its instructors and students will partner with the Music Education Team to present interactive sessions. This is the first time the Decoda festival has been held in Appleton, and Michael Mizrahi, a professor of music and a founding member of the Decoda collective, said the opportunity to connect with Mile of Music was a driving force in bringing it here. Read more about the Decoda festival here.
In a partnership between the Decoda festival and the Music Education Team, some of the Decoda students are working with Lilly, creating arrangements of his song, Dear America.  They have been collaborating for the past week and will perform with Lilly at 11 a.m. Friday at OuterEdge.
Brian Pertl called the collaboration "particularly powerful" and a joy to watch unfold in real time.
"The classical musicians from the festival are learning so much from Bernard," he said. "It's really beautiful."
That communal relationship feels that much more important this year as we inch toward something resembling normalcy, even as the pandemic continues to keep us from being fully immersed in our surroundings.
"At a time when we are just emerging from being isolated from community, collaboration and self-expression in music-making become deeply important," Ramagopal Pertl said.
The student connection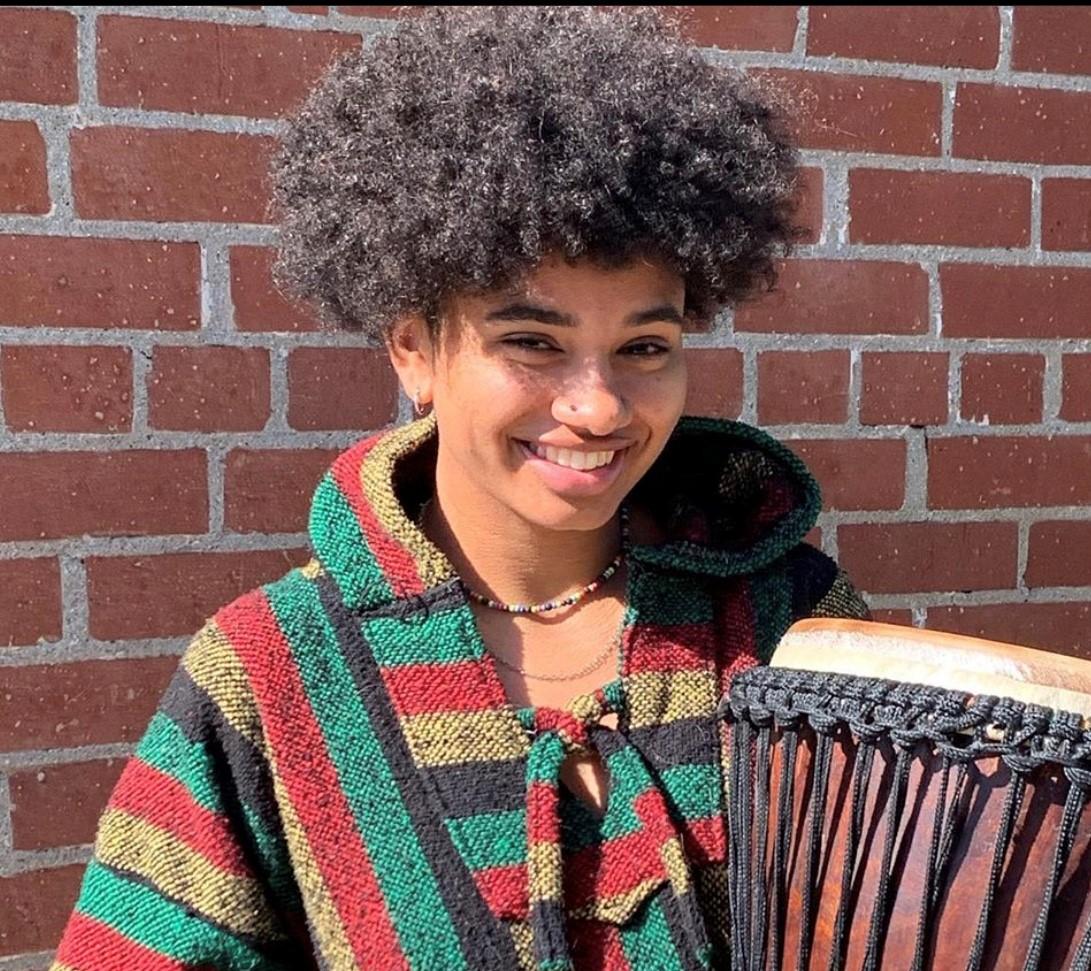 Moreau Halliburton '22 will be among the Lawrence students joining the Music Education Team. She will partner with Ramagopal Pertl to present Art-istry of Music and Body Percussion! workshops.
The Art-istry of Music will give participants the opportunity to interpret live music through drawing and then have musicians "play their drawings," Ramagopal Pertl said. The Body Percussion! sessions will explore our ability to make music in the simplest of ways.
"We are excited to show the greater Appleton community the power of connecting through song and rhythm using our beautifully diverse bodies," said Halliburton, who has a self-designed major in music identity studies. "I fell in love with body percussion because you can play music anywhere with anyone."
This is Halliburton's first chance to take part in Mile of Music. It's an experience she didn't want to miss before she graduates in June.
"I think this kind of music and arts outreach is important because I believe in the magic of community-building through music," she said. "I also appreciate the connections built between LU students and faculty and the Appleton community through Mile and the playful work done there. This past year has been really difficult for me to connect to the Appleton community because of COVID-19, and now, more than ever, I appreciate and want to find as many of these opportunities as I can before I graduate."
More music
Sarah Phelps '07, meanwhile, will focus her energies on the Mile's youngest participants, presenting Beyond Singing Storybooks with Melissa Fields, an Appleton Area School District teacher. Keira Jett '18 and Betsy Kowal Jett, the Conservatory's community programs manager, will present workshops on songwriting for teens and storybook sound exploration for younger children.
"These workshops, along with many others, presented with COVID safety in mind, will bring back a joyful, engaging, and much-needed sense of community through something we all share—our musical birthright," Ramagopal Pertl said.