Five new tenure-track faculty members will join Lawrence University for the start of the 2019-20 academic year, boosting the school's academic prowess across multiple fields of study.
The appointments include Abhishek Chakraborty, statistics; Estelí Gomez, Conservatory of Music (voice); Vanessa D. Plumly, German; Relena Ribbons, geosciences; and Austin Segrest, English. 
The new hires were announced by Provost and Dean of Faculty Catherine Kodat.
"I am delighted to be able to welcome five new tenure-track faculty to Lawrence this coming fall," Kodat said. "These impressive new colleagues represent the best in their fields and will allow us to continue building on our strengths in mathematics, the sciences, and the humanities in the college, and in the voice program in the conservatory."
The tenure-track hires include:
Abhishek Chakraborty, statistics
A candidate this spring for a Ph.D. in the Department of Statistics at Iowa State University, Chakraborty holds a master's degree in statistics from the Indian Institute of Technology (IIT) in Kanpur, India, and a bachelor's of science degree in statistics from St. Xavier's College in Kolkata, India. He ranked fifth out of 200 entrants from 100 different countries in the Prudsys AG Data Mining Cup 2016, and placed 28th out of 193 entrants in 2018. He worked as a graduate teaching assistant at Iowa State.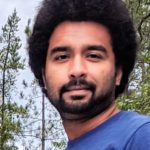 His research experience has focused on developing statistical methodologies for analysis of complex data sets, with broad work in the fields of machine learning, data mining, predictive modeling and the application of Bayesian variables.
"Abhishek joins a newly renamed Mathematics and Computer Science department as our second specialist in statistics," Kodat said. "His research interests in data mining will fortify course offerings in data science as well as statistics more traditionally understood — an exciting contribution for a department in the midst of a renaissance."
Computer Science major at Lawrence
Mathematics major at Lawrence
Estelí Gomez, voice
A soprano, Gomez joins the Conservatory of Music amid impressive success as a recording artist and performer. She is a vocalist with Roomful of Teeth, which won a 2014 Grammy Award with its debut CD. Also, she was a vocalist on Silk Road Ensemble's 2017 Grammy-winning CD Sing Me Home, featuring members of Roomful of Teeth. She was nominated for a 2017 Gramophone Award as soprano soloist on the Seattle Symphony's release of Carl Nielsen's Symphony No 3.She holds a master of music degree from the McGill Schulich School of Music and a bachelor of arts degree in music from Yale.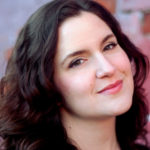 Roomful of Teeth has performed at Lawrence twice, once in 2014 and again in 2017. The eight-piece a cappella ensemble has been much lauded in vocal circles since debuting in 2009. Gomez, who has sung in more than 20 languages, has taught in private voice studios since 2006, mostly in New Haven, Connecticut, Montreal and New York City.
"A founding member of the celebrated vocal ensemble Roomful of Teeth, Estelí exemplifies the twin commitments to excellence in teaching and performance that characterizes our conservatory faculty," Kodat said.
Voice Studio in the Conservatory of Music
Vanessa D. Plumly, German
Plumly comes to Lawrence from State University of New York at New Paltz, where she is a German lecturer and program coordinator in the Department of Languages, Literatures and Cultures and a Women's, Gender and Sexuality Studies faculty affiliate. She has been there since 2015. She earned her Ph.D. in German Studies in 2015 from the University of Cincinnati. She holds a master of arts degree in German Studies from the University of Kentucky and a bachelor of arts degree in German and History from Bethany College in West Virginia.
Plumly earned the 2018 German Embassy Teacher of Excellence Award from the American Association of Teachers of German (AATG). She was a Fulbright Research Fellowship Alternate in 2013.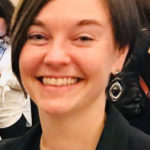 "Vanessa's research interests in Afro-German culture, film, and gender and sexuality studies will enrich many areas of our curriculum beyond German: Ethnic Studies, Film Studies, and Gender Studies, to name three," Kodat said. "She joins us as our third Mellon Faculty Fellow for a Diverse Professoriate."
German Studies at Lawrence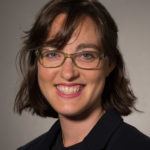 "Relena's appointment to the Geosciences department gives us additional expertise in important areas of environmental research, among them soil ecology and biogeochemistry," Kodat said. "And we are always happy to welcome another marathoner to the Lawrence faculty family."
Lawrence's geosciences major
Austin Segrest, English
A visiting assistant professor of English at Lawrence since 2014, Segrest holds a doctorate in literature and creative writing (poetry) from the University of Missouri and a master's from Georgia State University. He has received fellowships from the Provincetown Fine Arts Work Center, the Sewanee Writers' Conference and the National Endowment for the Humanities, and previously served as the poetry editor of the Missouri Review.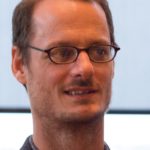 "We now have three accomplished, actively publishing writers who are either tenured or on the tenure track in our English department, a great boon for our student writers in both the college and the conservatory," Kodat said.
English offerings at Lawrence