There has been a special blend of music in the air in Appleton each August since Mile of Music was founded in 2013. 
From the debut six years ago through the upcoming seventh edition, Lawrence University has been tightly connected to the all-original music festival every step of the way, most notably by leading the robust music education component, but also providing performance spaces and counting its alumni among the performing artists.
Mile of Music returns for Mile 7 Aug. 1-4, with 900 performances taking place in 70 venues along a mile stretch of College Avenue in the city's downtown. Nearly 50 music education workshops will be included, organized by the Music Education Team (MET), allowing festival-goers to get interactive instruction in diverse forms of music and dance. 
I talked with Brian Pertl, dean of the Lawrence Conservatory of Music, and Leila Ramagopal Pertl, a Lawrence instructor in music education and the festival's music education curator, about the five deepest ties between Lawrence and Mile of Music.
1. Lawrence's fingerprints have been on Mile of Music from the start
In the spring of 2013, Mile of Music co-founders Dave Willems and Cory Chisel approached Brian Pertl with a vision of using the new festival as a way to support music education in the community. Pertl referred them to Ramagopal Pertl, whose passion for music education led her to the motto, "Music is a birthright." 
She suggested the new festival incorporate hands-on music-making workshops, an idea that proved to be brilliant. The music education component was a hit from the get-go, and has grown far more robust in the six years since that debut. It has solidified Mile of Music's reputation as a special community learning experience. 
"It's what sets this festival apart from probably any other festival in the world, that there's this priority on allowing people in the community to learn," Ramagopal Pertl said.
Lawrence alumni reconnect with the Appleton community during the annual Mile of Music festival, participating in music education workshops and performances.
2. Music Education Team has a Lawrentian vibe
The Music Education Team is responsible for organizing and leading the Mile's music education workshops, which give festival guests the opportunity to discover their musical selves through a variety of music and dance instruction. It continues this year courtesy of a grant from the Bright Idea Fund within the Community Foundation for the Fox Valley Region. 
The MET is made up of professional artists and educators with a knack for engaging a crowd. The team is heavy on Lawrence participation, from music faculty to alumni to students; the latter can receive class credit for participating. 
See the music education workshop schedule here.
The seven members of Porky's Groove Machine, all Lawrence alumni, are a big part of the MET. The Minneapolis-based funk band, also a popular festival performer, has been returning for the festival for five years, in large part because of the opportunity to engage with people in the workshops. Each of the band members — Matt Lowe '14, Marshall Yoes '14, Eli Edelman '14, Nick Allen '14, Luke Rivard '15, Ilan Blanck '16 and Shasta Tresan '17 — are tied in to music education on some level, making the music workshops they do here and elsewhere a natural extension of their passions.
"Mile of Music is what really prompted us to think, 'Oh, we can do this as a group together,'" Lowe said. "I would attribute that to Brian Pertl and his wife, Leila, who are the star music educators of the world. They taught us a lot of what we know and how to do things, and we're definitely inspired by them."
Other alums also are returning to lead workshops, Corey Torres '12 and Bernard Lilly '18 among them.
Porky's Groove Machine keeps the funk rolling. See more here.
Meet the full Music Education Team here.
The festival's workshops range from mariachi, hip-hop and samba to Afro-Cuban drumming, P-bone funk and Balinese angklung.
Last year, the 25-member Music Education Team led nearly 50 music education events that were attended by more than 7,000 festival-goers. By the end of this year's festival, more than 25,000 people will have participated in the interactive events since they were launched during Mile 1.
Ramagopal Pertl said connecting people to the music — as participants, not just passive listeners — has proven to be a draw.
"It's really important for people to come and feel what it's like to make music in collaboration with other people around you," she said. "Not only are you probably rediscovering something that was yours to begin with, but you have a greater understanding of why artists on the Mile play music. That was important for us here on the MET."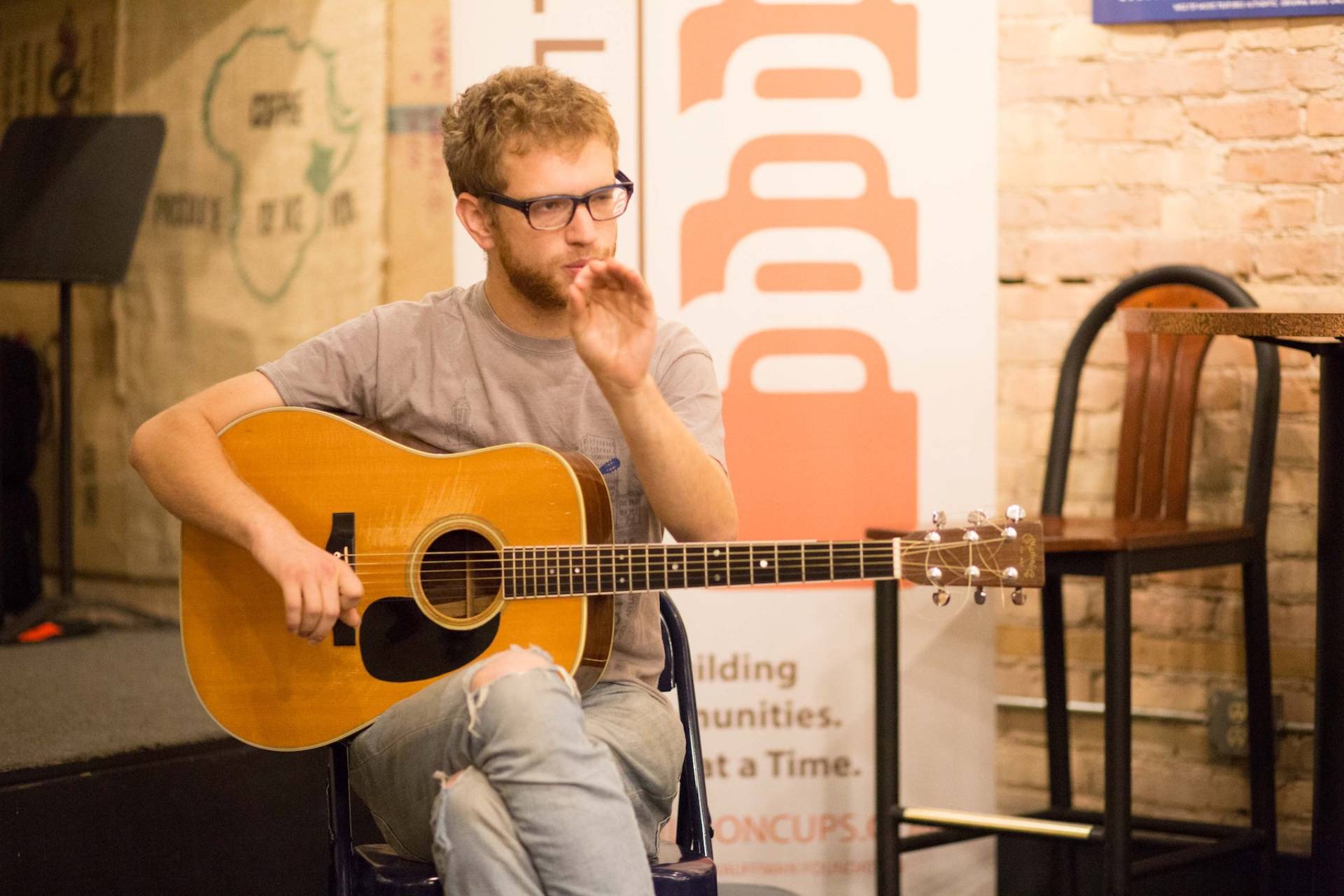 3. Lawrence alumni on stage at Mile of Music
Lawrence alumni have graced the Mile of Music stages since the festival's founding. Porky's Groove Machine is coming back to the Mile this year in full costume to put on a funk-inspired show, and Lilly, performing as B. Lilly, will showcase his signature blend of R&B, jazz, hip-hop and gospel, in addition to leading a songwriting and performance workshop. 
Both have been popular draws at previous Mile of Music festivals. Both also return to Appleton frequently to perform, their fan bases helping to establish this as a second home.
The Mile of Music performance schedule has just been released. See it here.
Porky's will perform at 9:30 p.m. Friday, Aug. 2 at Deja Vu Martini Lounge, 519 W. College Ave., and 7:40 p.m. Saturday, Aug. 3 at Emmett's Bar and Grill, 139 N. Richmond St. They'll also be performing on the Mile of Music bus at 10 p.m. Saturday.
B. Lilly will perform at 7:40 p.m. Friday, Aug. 2 at Fox River House, 211 S. Walnut St., and 6:40 p.m. Saturday, Aug. 3 at OB's Brau Haus, 523 W. College Ave. He'll also be on the Mile of Music bus at 9:30 p.m. Saturday.
For more on B. Lilly, Porky's Groove Machine and other Mile of Music performers, including a chance to sample their music, visit here.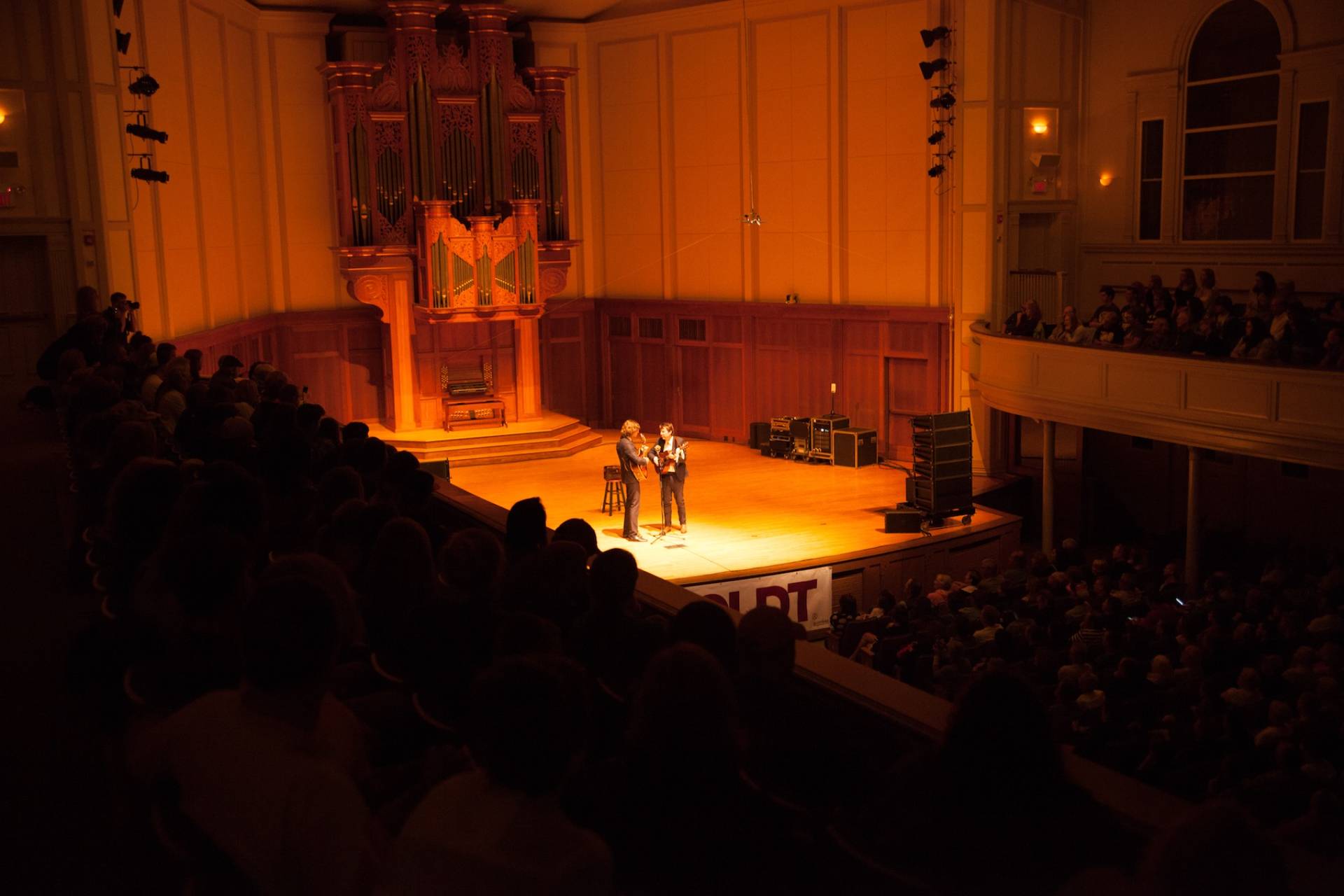 4. Lawrence venues anchor the east end of the Mile
State-of-the-art performance facilities and beautiful green spaces make the Lawrence campus a great place to host music events. 
Each year, Lawrence provides Mile of Music with venues for concerts and music education workshops. These include Stansbury Theater and Memorial Chapel, the latter being one of the festival's main stages where artists from around the country enjoy resonant sound quality and intimate performance experiences. 
Memorial Chapel, one of the festival's Main Stages, will host more than 25 performances between Thursday and Saturday, including start-your-day medleys featuring three artists each at noon Thursday, 11:30 a.m. Friday and 11 a.m. Saturday. Some of the notables scheduled for the chapel stage include Dan Rodriguez with The Talbott Brothers (6:45 p.m. Friday), King Cardinal (8:40 p.m. Friday), a combo of Tanya Gallagher, Paul Childers, Megan Slankard and Bascom Hill (6:30 p.m. Saturday) and Hugh Masterson (8 p.m. Saturday).
Harper Hall and outdoor green spaces such as The Grove and the Conservatory Green often host music education events on the east end of the Mile.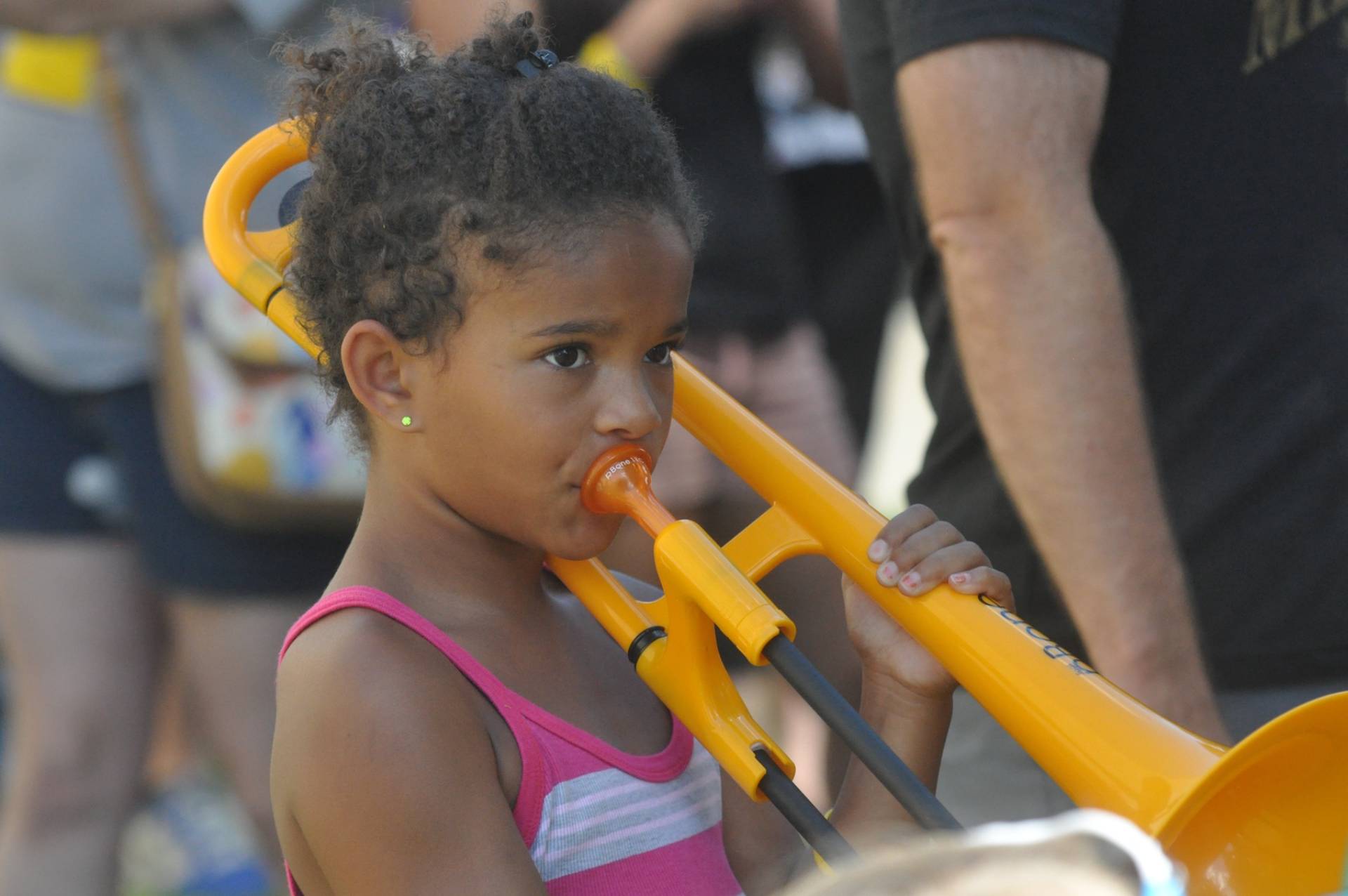 5. Bonding over shared philosophies of community engagement
Lawrence and Mile of Music both emphasize community, a connection that has brought success since their partnership began in 2013. As part of that, the Music Education Team has put an emphasis on diversity, sharing instruments and music from across cultures in interactive, intimate settings.
"Our MET team has a deep commitment to celebrating the diversity of cultures and music-making that exists right here in our community," Pertl said. 
For the first time this year, Mile of Music will represent Native American and Asian-Indian music with workshops on Native American flute and dances of India.
Mile of Music is all about using music to create community. And Lawrence's work in creating a close-knit community on campus has extended to its partnership with Mile of Music.
"Lawrence's commitment to building community through music and music education perfectly aligns with the mission of Mile of Music," Pertl said. "The seven-year partnership between Mile and Lawrence has helped redefine Appleton as a city that deeply values art, music and music education."