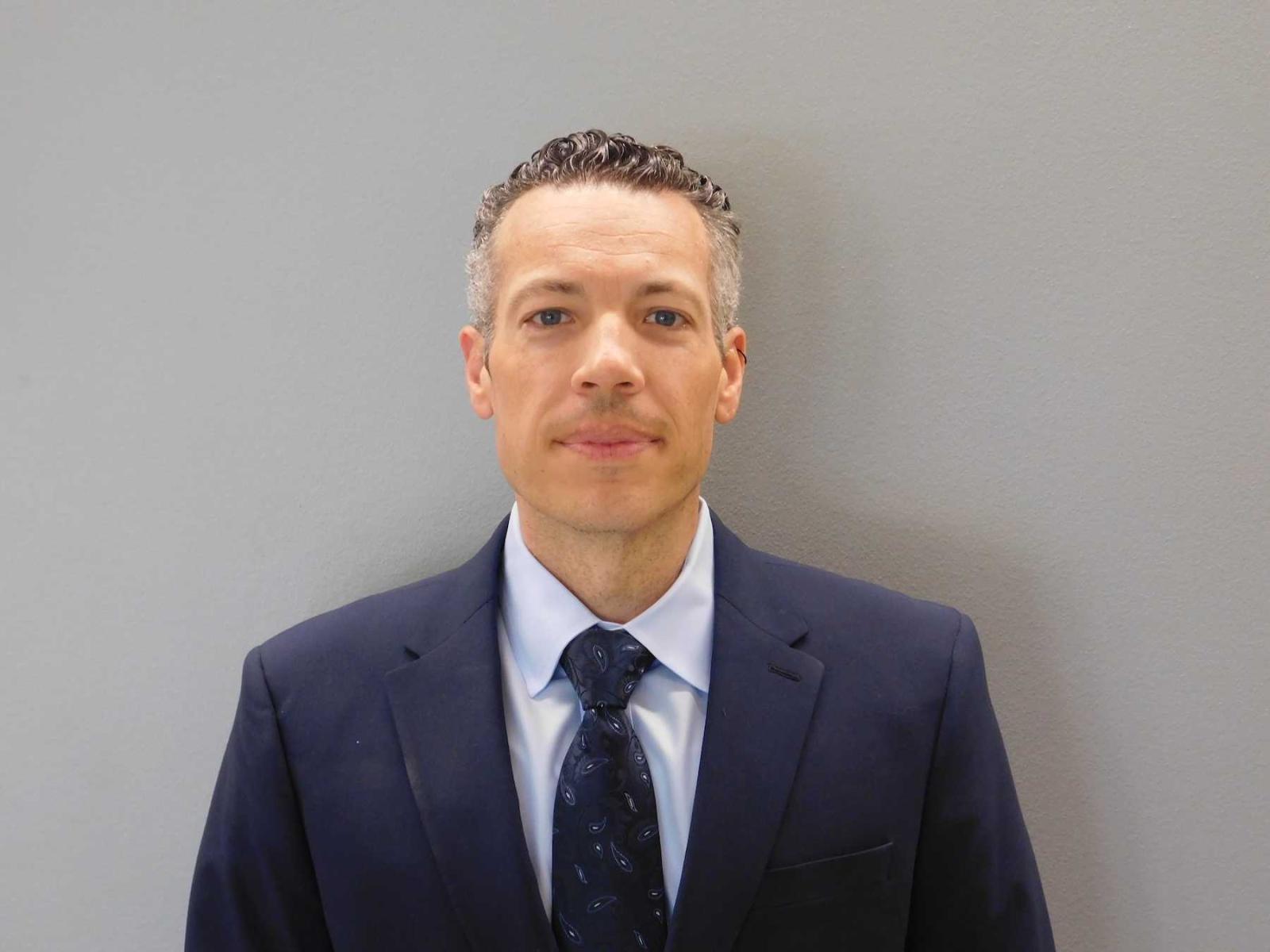 Jason Imperati is the new leader of the Lawrence University Department of Athletics.
Chief of Staff and Secretary to the Board of Trustees Christyn Abaray announced today that Imperati has been selected as the new Director of Athletics after a nationwide search.
"This really felt like home," Imperati said of his visit during the interview process. "It's just a wonderful opportunity, and I can't thank the search committee enough for making this happen. The trust and support everyone has given me has been a beautiful thing."
A native of Long Island, N.Y., Imperati comes to Lawrence from Bowie State University in Maryland, where he served as Senior Associate Athletic Director for Compliance and Equipment Management. 
"Jason impressed every step throughout the process," Abaray said. "He brings a breadth of experiences and skill set from several institutions with an emphasis on the student-athlete experience. I was encouraged by his self-designated 'bigger picture to smaller picture' mindset because it illustrated his commitment to the institutional mission and how athletics fits within it. Additionally, his emphasis on relationship building and departmental strategy will serve Lawrence well as we enhance the athletics experience for our students. I am excited to work alongside Jason moving Lawrence athletics forward."
Imperati brings a wealth of athletic administrative experience to Lawrence. He has worked at Bowie State since January 2020. The 37-year-old Imperati supervised all aspects of the NCAA Division II compliance program at Bowie State and coordinated the recruitment activities of prospective student-athletes with head coaches. He also worked with the office of Enrollment Management to maximize institutional resources and manage and maintain all equipment inventory for the department.
"His main emphasis was in compliance, and the coaches and staff really loved the work he did and how he went about doing it," said Bowie State Vice-President of Athletics and Recreation Clyde Doughty Jr. "You've got a real strategic mind there that understands what it takes to run an athletic department. He's going to be a great asset. We hate losing him, but we're excited about him taking the next step as an athletic director."
Imperati worked with Doughty at New York Institute of Technology (NYIT) from 2010-15 where he served as the Athletics Compliance Officer. Imperati oversaw all Division I and II compliance matters as well as the Athletic Department Scholarship Budget for all 12 NCAA-sponsored programs at NYIT.
Imperati worked at the University of the District of Columbia from 2015-20 as the Associate Athletic Director for Internal Operations. In addition to managing the operational budget for the department, he was the project manager for a $1.5 million gymnasium renovation in 2019. Doughty then brought Imperati to join him at Bowie State in 2020.
"When the opportunity came about at Bowie State, I reached out to him. He did the same phenomenal job that he had done at NYIT," Doughty said. "I'm so proud of him and being able to work with him and all that we've accomplished is a testament to his devotion to being a better professional."
The head football coach at Bowie State, Damon Wilson, worked closely with Imperati and believes he will excel in his new role at Lawrence.
"I think he's going to be an outstanding AD," Wilson said. "He puts student-athletes first. That is a thing in today's athletics that is extremely important. He's a guy who's going to get in and roll up his sleeves. He's not afraid to the do the dirty work. Jason's a guy the coaches will love because they will be able to have open conservations with him."
The positive changes happening at Lawrence were part of what drew Imperati to the position.
"What really attracted me was the transition in leadership. President (Laurie) Carter is new and being able to report to Christyn, who has the background in athletics," Imperati said. "One of the things that stood out during the interview process was it was so seamless. It felt instantly like I was a part of the staff. I really felt like there was buy-in and support for athletics." 
Imperati said meeting with the coaching staff displayed their fervent devotion to their teams, their student-athletes and the institution.
"They are passionate about their sport, but they are more passionate about Lawrence and Lawrence athletics," said Imperati, adding he will need to learn all he can about Lawrence and its people as he begins his journey in Appleton.
"It's a listen-and-learn approach. I've got to get to know everybody. I need to understand the community, our alumni and the student-athletes," Imperati said. 
"It needs to be a collaborative effort with a lot of people. It's a we thing, not a me thing. We need to do things to get us to the national level and put us on the map."
Imperati takes the reins of an athletic department that features 22 teams across three conferences. The Vikings compete in the Midwest Conference in all but four sports. Men's and women's hockey are part of the Northern Collegiate Hockey Association, and men's and women's fencing compete in the Central Collegiate Fencing Conference.
Lawrence won three Midwest Conference titles during the 2021-22 academic year. The men's and women's cross country teams swept the conference titles for the first time in school history in the fall of 2021, and baseball won its first league title since 1980 in May. Cross country star Cristyn Oliver qualified for NCAA Division III Championships, and the baseball squad won the Midwest Conference Tournament to earn its third NCAA Division III Tournament berth in school history.
"It's building continued success and sustaining success. It's not just how we get there, but how do we stay there," Imperati said. "How we get there is the evaluation piece and putting together a strategic plan, aligning the university's plan with the athletic department's plan."
The road to Lawrence began for Imperati as a student at Farmingdale (N.Y.) State College, where he earned a bachelor's degree in management technologies in 2007. Imperati went on to Dowling College where he received a bachelor's degree in sports management in 2009 and a Master of Business Administration in management and leadership in 2011. Imperati also served as an intern in the Molloy College Department of Athletics and was a graduate assistant in the Dowling Department of Athletics.
Imperati will begin his duties in early July, but he was excited about the possibilities the moment he left the Appleton campus.
"When I left on my flight, I thought, if they call, I'm taking this job," Imperati said. "It's all about people. It's a great group. The vibe is there. The passion is there. It's a great day to be a Viking."