Welcome home, Lawrentians.
We're talking to you, alumni — in particular those of you who have signed up for Lawrence University's 2019 Reunion Weekend. Nearly 800 of you will be back on campus this weekend, retracing old memories, reconnecting with friends and mentors and embracing new experiences.
We have drafted a helpful guide to hopefully get you excited about your return to campus. This isn't the actual Reunion Weekend guide — the official booklet with a full itinerary will be handed out upon arrival or is accessible online — but we've pulled together some highlights, some tips to help you enjoy your stay in Appleton and some reminders of things that may have changed since you were last here. 
If you're on campus this weekend (June 13-16), we hope our guide will help you wrap your head around all the possibilities. If you chose to sit this one out, we hope it'll get you thinking about next year. The light is always on.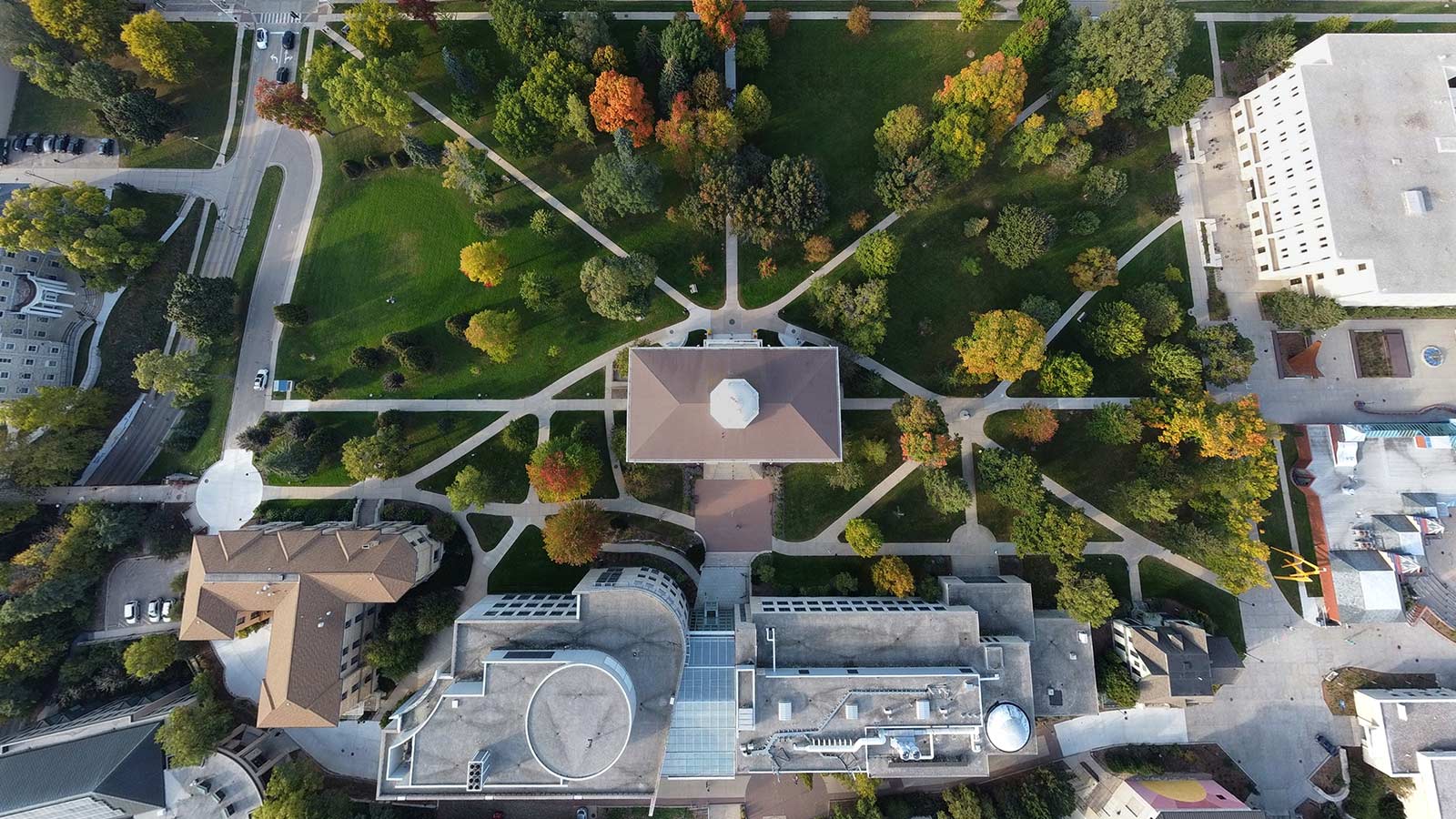 Consider the possibilities
There are dozens of activities, classroom sessions, gathering points, photo ops available during Reunion Weekend. You can't hit 'em all. But here are 10 to get the conversation started.
1) Alumni College, all day Friday, multiple locations. One of the great draws of Reunion Weekend is the chance to engage in smart conversation on significant topics, led by faculty and/or alumni with expertise. This year's topics range from The Great Migration and Chicago's Bronzeville Neighborhood to climate change, Harry Potter, Sherlock Holmes, and The Beatles, among others. See a full listing on the Lawrence website.
2) Alumni Pride Reception, 4:30 p.m. Friday, Diversity and Intercultural Center, Memorial Hall.This is the third annual reception, but this one comes with some news. It'll be co-hosted by the Faculty/Staff Pride Group and the newly formed Lawrence University Pride Alumni Network. The latter is a new initiative. Look for conversations about it at the reception and more detailed info to be released in late summer or early fall.
3) Supper club-style dining, 6-8 p.m. Friday, Warch Campus Center. We can't take you all out to a supper club, but we can bring the supper club to you. Think fish fry, prime rib, and a full salad bar. Embrace your Wisconsin self, and save room for dessert.
4) Alumni Recital, 8 p.m. Friday, Memorial Chapel. A whole lot of talented musicians have come through the Conservatory of Music. Some will put their skills on display for fellow alums, including Karen Leigh-Post '79 (mezzo soprano), Laura Caviani '84 (jazz piano and vocals), and Kirsten Lies-Warfield '94 (trombone). 
5) Viking Room, cash bar, after 8 p.m. Friday and Saturday, Memorial Hall. This is the 50th anniversary of the VR opening as a bar. It was an on-campus hangout before that, but it didn't become a full-service bar accessible to those of drinking age until the spring of 1969. Perhaps you carved your name into one of the booths all those years ago. Or bartending was part of your student work experience. Or you're hankering for one of the VR's specialty drinks (a Lawrentian, anyone?). Cheers to your return.
6) Parade of Classes, 10:30 a.m. Saturday. It's a march into Memorial Chapel for the 11 a.m. Reunion Convocation. The Convocation, complete with this year's Alumni Awards, is always cool. But being able to walk in as a class, that's even cooler.
7) All-Reunion Picnic, noon Saturday, in the plaza between Wriston Art Center and Seeley G. Mudd Library. We all love a good picnic. Food and a cash bar will be available. And, we think, a balloon artist of impressive skill. 
8) Boom! book discussion, led by history professor Jerald Podair, 1:30 p.m. Saturday, Harper Hall, Music-Drama Center. This is courtesy of the 50th reunion of the Class of 1969 because, well, they lived it. Boom, written by Tom Brokaw, explores the transitional events of the '60s. That's a sweet spot for Podair, who is all over 20th Century American history.
9) Alumni of Color Reception, 2:30-4 p.m. Saturday, Diversity and Intercultural Center, Memorial Hall. Hosted by Kimberly Barrett, vice president for diversity and inclusion and associate dean of the faculty, this marks a first-time event at Reunion Weekend.
10) Campus Tour, led by a current Lawrence student, 2:30 p.m. Saturday, departing from Alice G. Chapman Hall. If it's been a while since you were here, you'll want to be on this tour. Much has changed (see below).
Looking for best places on campus to take a photo? We've got that covered.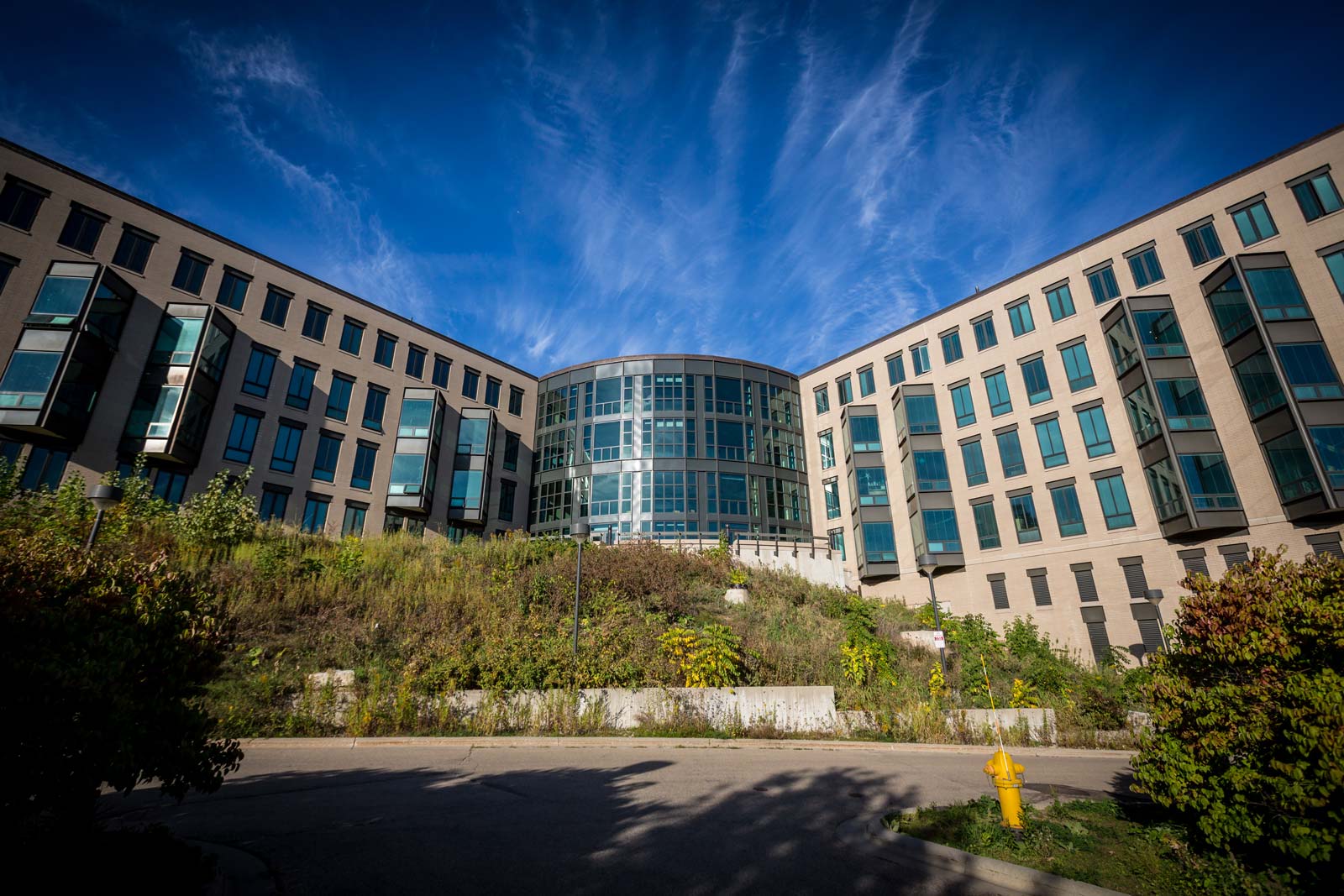 Well, that's different
If you are a 1994 graduate returning for the 25th anniversary, much has changed on the Lawrence campus. To keep you from mistakenly wandering into Chapman Hall, formerly Downer Commons, looking for lunch, we're highlighting four notable changes here since news broke that Nelson Mandela was elected president, Friends debuted, and O.J. took that ride in the white Bronco (yes, that was all 25 years ago).
1) A shiny new campus hub. Warch Campus Center is, without question, phenomenal. You will most definitely want to take a look inside as it's much more than just a dining hall. Built in 2009, it's become a centerpiece of campus, home to two dining facilities, a movie theater, a campus store, meeting spaces of all shapes and sizes, and a must-see river view. 
2) New places to learn. Two new buildings transformed the academic spaces on campus two decades ago. Briggs Hall, overlooking the Fox River, was built in 1997 to house instruction in mathematics and social sciences. Three years later, Science Hall was built, replacing Stephenson Hall of Science. It would be renamed Steitz Hall of Science in 2010. Both are worth a tour while you're on campus.
3) A new place to live. Hiett Hall, the most modern of the residence halls on campus, was built in 2003. Like Briggs, it is built into the hill on the north side of the river. It's the only residence hall with suite-style living quarters. Many of our alumni visitors will be staying there this weekend.
4) A garden for growing knowledge … and vegetables. You'll find SLUG (Sustainable Lawrence University Garden) along Lawe Street, just east of the Buchanan Kiewit Wellness Center. It's a living, breathing outdoor classroom, with lessons in sustainability, conservation, geosciences and so much more. Take a walk through the gardens to see the wonders of the earth being well tended.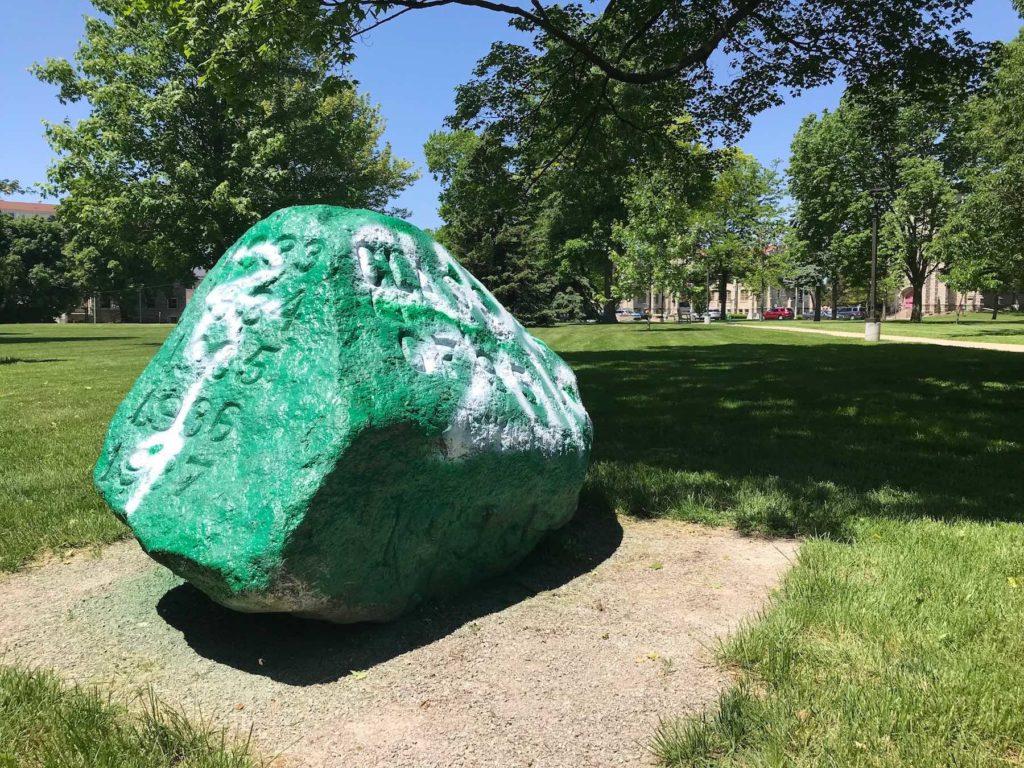 Bonus on-campus attraction I: The Rock is here. No, not The Rock of Hollywood fame, although that would be fun, too. We're talking about the 2-ton boulder that has been hauled, carved, moved, hidden, buried, lost, returned and painted since its initial arrival on campus in 1895. The Rock now rests in front of Main Hall, and for the first time will soon have signage that speaks to its significance as part of Lawrence's long and deep history. Pay it a visit. Paint it if you'd like.
Bonus on-campus attraction II: Bees are our friends. In your walks across campus, you'll find a couple of hexagon-shaped bee houses, one near Main Hall and one in the SLUG gardens, and an observational honey bee hive visible from the fourth floor of Warch. We love our bees and embrace their important roles in our ecosystem. There's a reason Lawrence was just given a Bee Campus USA designation by the Xerces Society. If you're sticking around until Sunday, there will be an official unveiling of the observation hive at 10 a.m., followed by a pollination-themed picnic at 10:30 a.m. on the Main Hall lawn. All are welcome.
Reminder: Share your experience while on campus by using the hashtag #LUReunion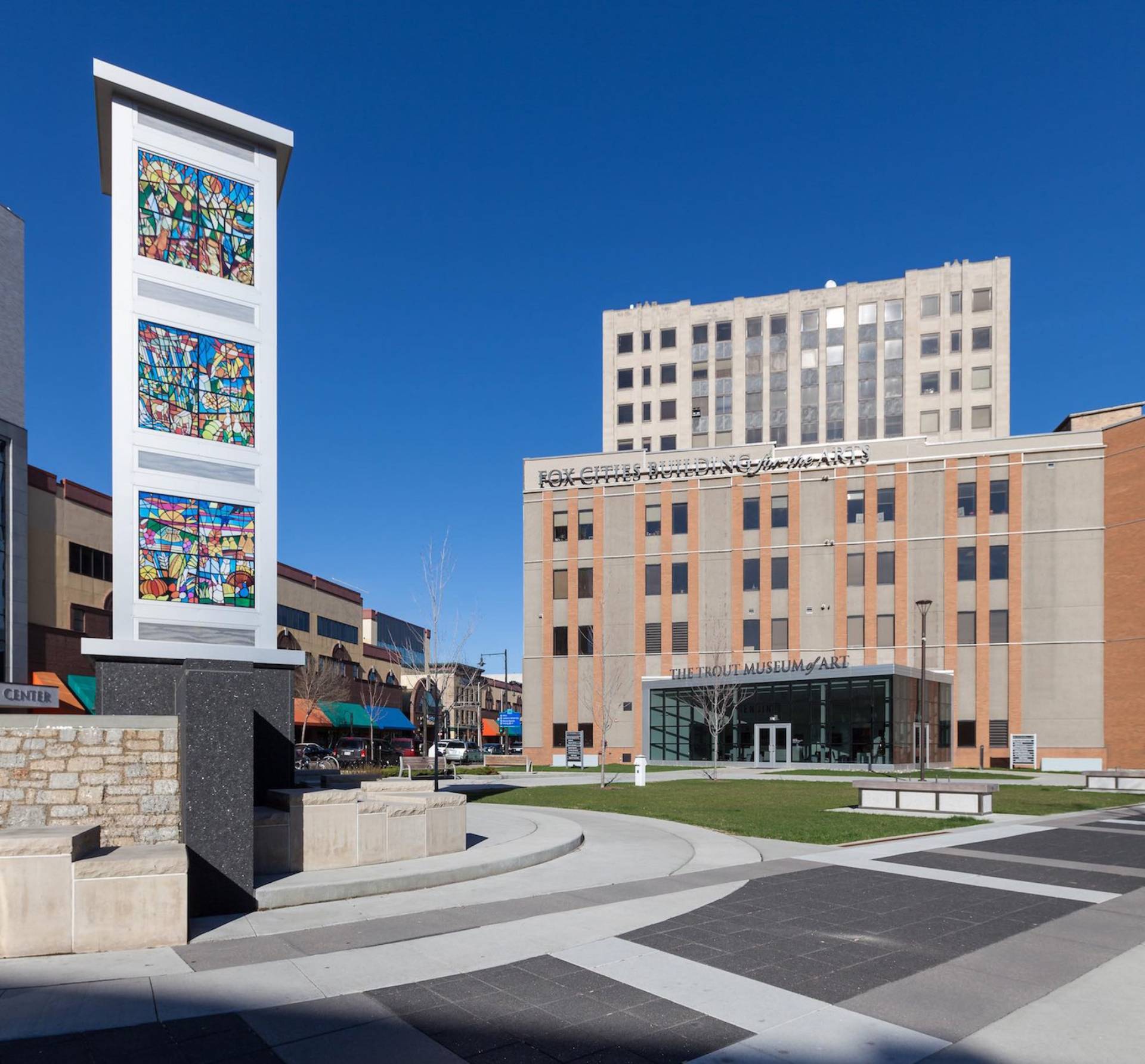 Things to do nearby
Lawrence is, of course, part of Appleton's downtown. If you want to explore a little while here, you're in luck. The timing is fortuitous for these four possibilities:
1) Downtown Appleton Farm Market: One of the most robust farmers markets in the state takes over College Avenue in the heart of the downtown from 8 a.m. to 12:30 p.m. Saturdays during the summer. It makes its 2019 outdoor debut this weekend.
2) Houdini Plaza concert: The plaza serves as an outdoor gathering spot in the center of the downtown. If you are in town on Thursday, check out the weekly Heid Music summer concert from 5:30 to 8:30 p.m. Ask Your Mother, a popular regional band, will perform. 
3) Fox Cities Performing Arts Center: If you haven't been here in 25 years, well, you've missed one of the most significant developments in Appleton. The Fox Cities PAC opened along College Avenue in the city's downtown in late 2002. It now hosts touring Broadway productions, concerts and a myriad of other arts offerings. If you want to check it out, area musicians will perform at 7:30 p.m. Saturday in a Tribute to Maury Laws. The noted composer and arts advocate, who lived in Appleton, died earlier this year at age 95.
4) Trout Museum of Art: The former Appleton Art Center transformed into the Trout Museum of Art in 2010. Located adjacent to Houdini Plaza, it regularly features both touring exhibits and art from its own permanent collection. Its newest exhibit, Fifteen Minutes: Homage to Andy Warhol, opens on Saturday and runs through late August. It's open 10 a.m. to 4 p.m. Saturday and noon to 4 p.m. Sunday.