Lawrence University closed out October with a sensational weekend courtesy of its men's and women's cross country teams and its men's and women's soccer teams.
Both cross country teams won their Midwest Conference Championships on Saturday at Tuscumbia Country Club in Green Lake, the first time both have been crowned champs in the same year in Lawrence history. Cristyn Oliver, a sophomore from Redondo Beach, California, won the women's individual championship, a first for Lawrence since 1998.
On the soccer field, both the women and men qualified for the Midwest Conference Tournament, both for the first time since 2011. The women did so in a thrilling double overtime win over Monmouth College on Ron Roberts Field at the Banta Bowl. The men, meanwhile, lost 1-0 to Monmouth but qualified for the tournament when Lake Forest fell to Grinnell.
It was a historic weekend for the Vikings, and one that points to the upswing Lawrence athletics programs are on.
"It was a great day to be a Viking," said women's soccer coach Joe Sagar, who has led a revival of the soccer program since coming on board in 2018.
The women's soccer win came with plenty of drama. Emma Vasconez, a sophomore from Huntley, Illinois, scored her first collegiate goal in the 105th minute, lifting Lawrence to a thrilling win in the second overtime and setting off a wild on-field celebration. Lawrence needed a win in order to qualify for the four-team conference tournament.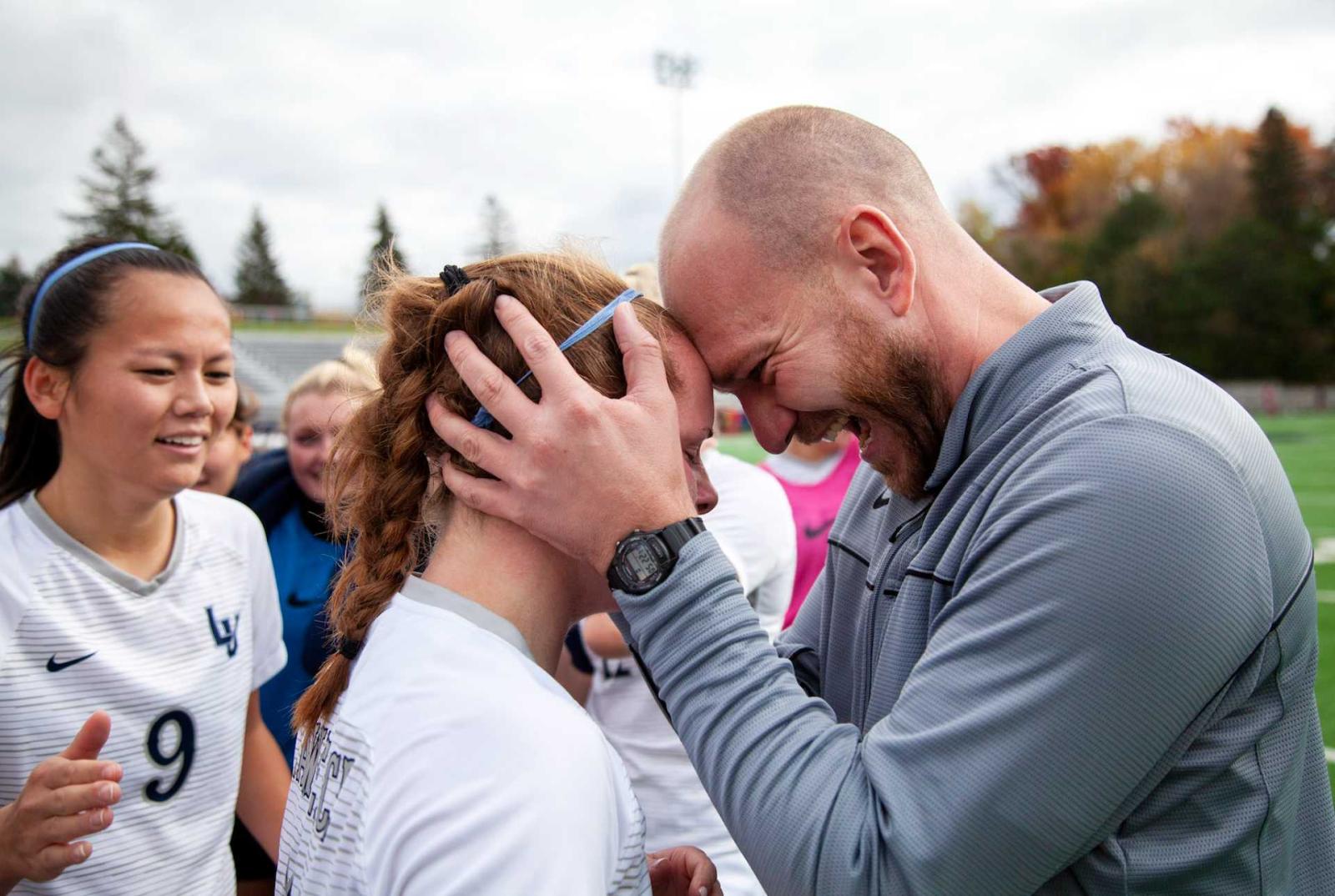 "I think the late goal is a testament to how hard we have worked all season, our dedication, and our willingness to never give up," Vasconez said. "I'm happy I was able to contribute to such a special moment and honor our seniors who have dedicated so much to our program. Being on the field and sharing an emotional moment like that with my team and coaches, and with our parents watching in the stands, is something I'll never forget."
Sagar called it an "amazing achievement" for a program that hit rock bottom when it went winless three years ago.
"It was such a perfect end to the regular season, and seeing Emma, who has been such a key part of our success this year, score her goal was exciting and emotional," he said. "Emma took a risk and was composed enough to put the ball into the goal and send us into the postseason for the first time in a decade. The happiness on all of the players' faces reminds us all of why sport is so important."
The women's and men's soccer teams will go into their respective conference tournaments as No. 4 seeds, and both will face top-seeded Knox College in the semifinals.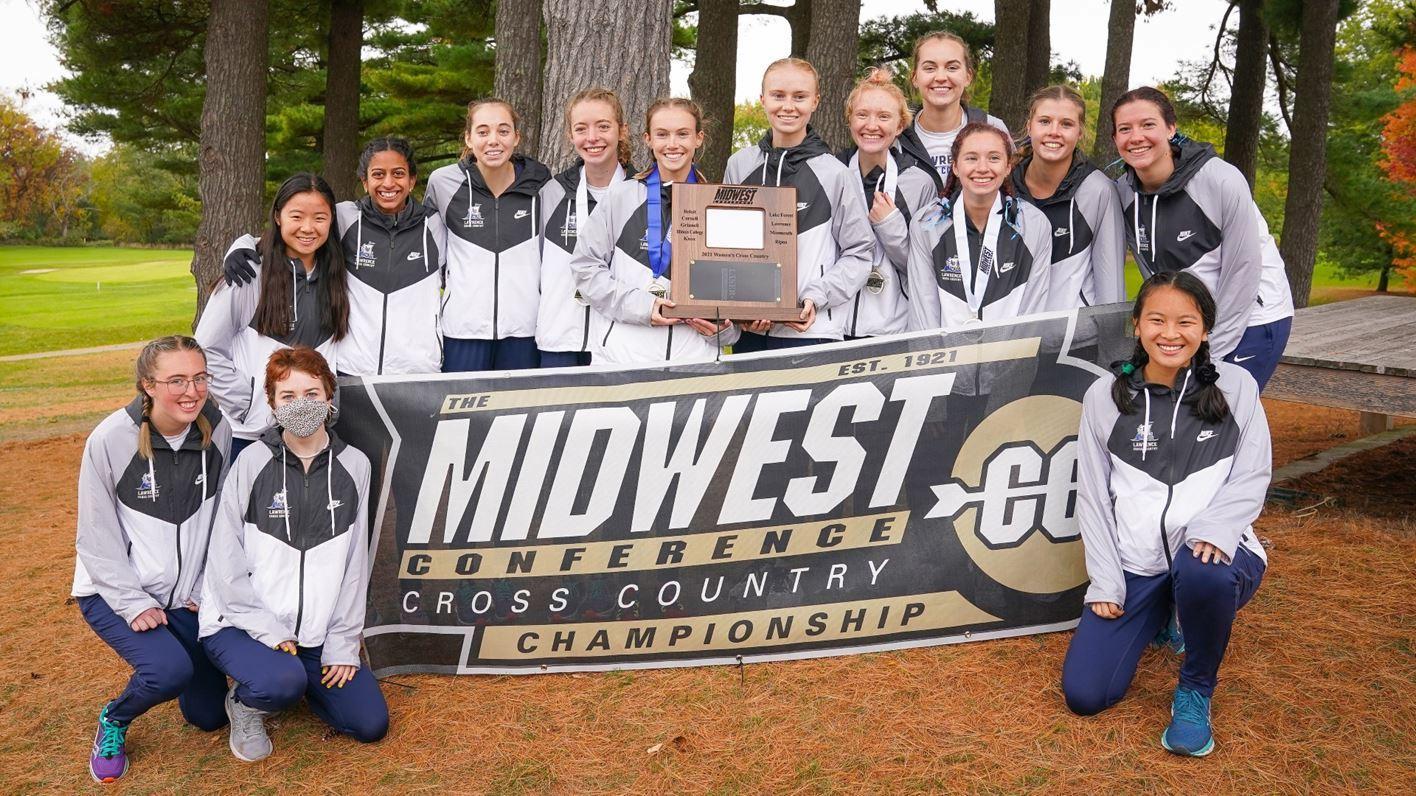 The cross country teams, meanwhile, wrote their own history on Saturday, the women securing a conference title for the first time since 2001 and the men claiming their first conference championship since 2011.
Oliver went where no Lawrence runner has gone in 23 years, winning the women's individual cross country conference championship. She did so by a whopping 48 seconds, putting up a time of 22:30.72 on the 6,000-meter course. Lawrence took the team title with 42 points, 20 points better than second-place Grinnell.
"Cristyn had a humongous lead right after the mile mark and just kept cruising," Coach Jason Fast said. "She's been like a machine. Once she hits the course, there's no stopping her."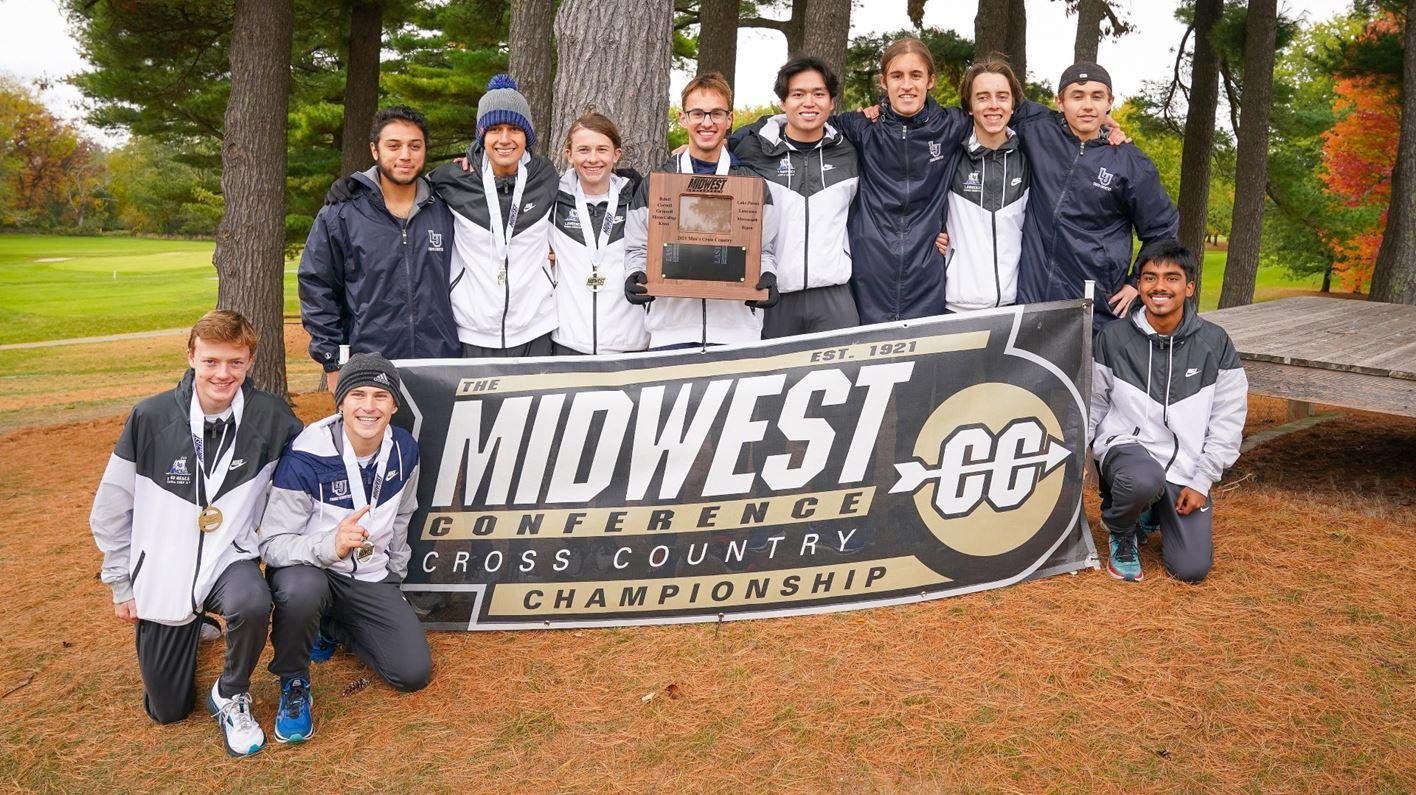 In the men's race, Lawrence took the team title with 46 points, four points better than Cornell College. Collin Beyer, a first-year from Portland, Oregon, led the Lawrence men, placing third over the 8,000-meter course in 26:15.44.

"I was telling them during the race that we're doing it," Fast said of his men's team. "They knew we were doing well, and when they finished they knew we ran really well. They had their best race of the year when they needed it."
Director of Athletics Kim Tatro called Saturday a milestone day, one Lawrence will build on moving forward.
"We couldn't be more thrilled with the success of our men's and women's cross country programs," she said. "To win both team titles and essentially secure every possible award at the Midwest Conference meet is unheard of. And to have both men's and women's soccer in the Midwest Conference tournament is phenomenal, especially when you understand the recent history of our programs. Our women's team didn't win a game in 2018 and Coach Sagar and the current women in our program have turned that around quickly.  In similar fashion, our men's team only won four games in 2018 and Coach (Will) Greer and the men in our program are to be commended on the strides they have made to improve our program."
For more action from the Vikings' incredible weekend, including wins for the men's and women's swimming and diving teams, see the Lawrence Athletics web site.
Joe Vanden Acker, director of athletic media relations, contributed to this report.