In celebration of the 175th anniversary of Lawrence University's founding in 1847, the Department of Athletics chose the top 25 moments in Lawrence sports history.
We've been counting them down over the past two weeks on the Lawrence athletics website—five at a time from No. 25 to No. 6, then individually for the top 5. All leading to No. 1: The 2005-06 men's basketball team, building on momentum from a deep NCAA tournament run the year before, posts a 22-0 regular season and becomes the No. 1 ranked NCAA Division III team in the nation.
Joe Vanden Acker, director of athletic media relations since 1999, led the project, seeking guidance from Rick Peterson, sports information director from 1979 until he moved into Lawrence's Office of Communications in 1993 (he retired in 2019), and Kim Tatro, longtime coach and former director of athletics.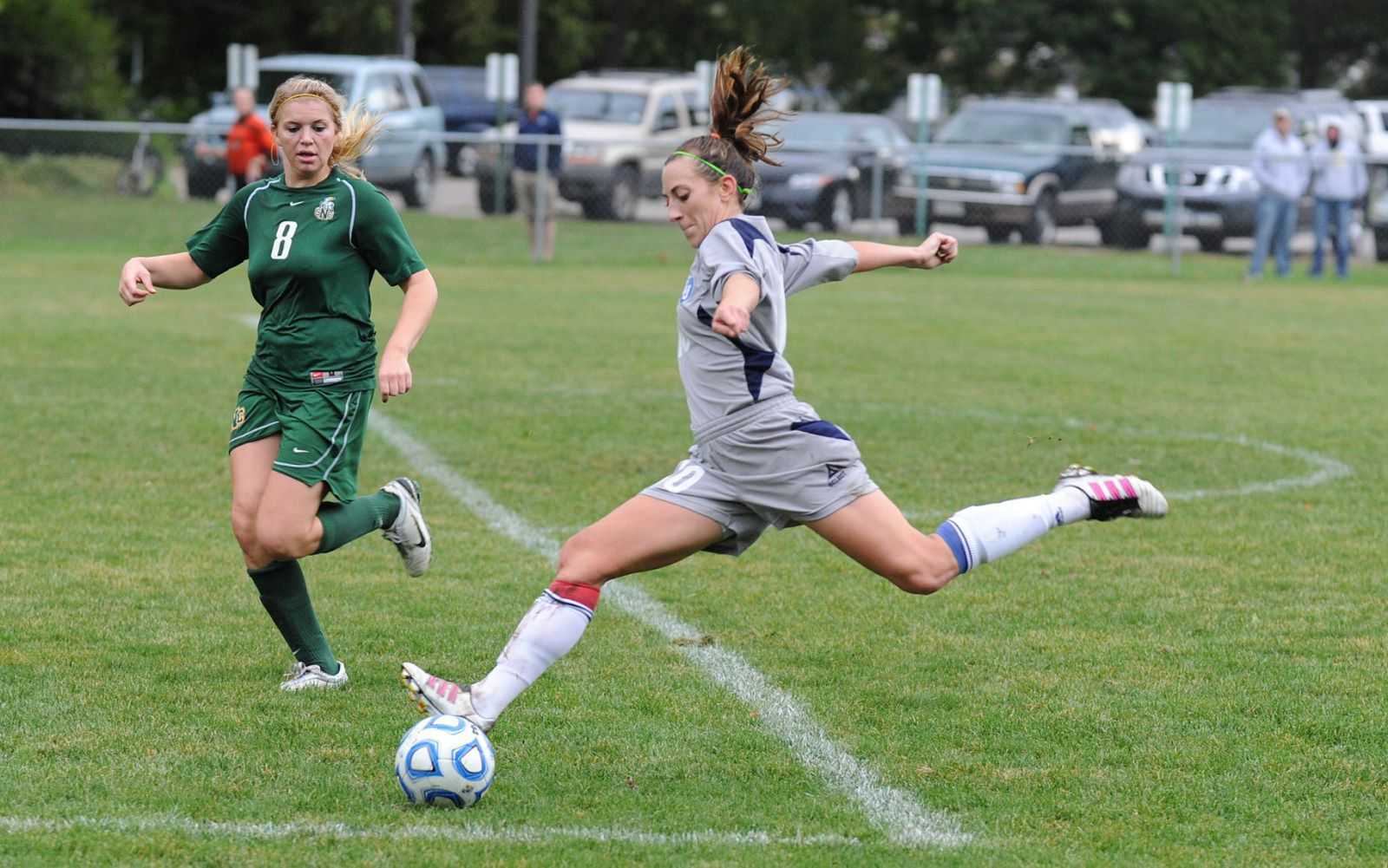 "There were many events that were obvious choices, but as we started going through the first rough draft, we all added events to the list," Vanden Acker said. "I kept coming back with more and more choices, and I considered making it a top 50 at one point. Instead, we included a pretty large group of honorable mention choices."
Vanden Acker dug through records from the archives that stretch back to the 1930s.
"It was easy to come up with a lot of quality events, but the hard part was, how do you rank them?" he said. "We really looked at it in a few ways. One was the historic nature of the event. A first-time national championship, for example, or something that Lawrence hadn't done before or since—winning three straight league titles in football or sweeping the conference titles in cross country. Two was the unique nature of the event. The first time Lawrence football was played on television, as Rick described what a huge deal that was when it happened, or Mallory Koula setting NCAA records in women's soccer. Three was the impact the event had on the campus and the community. For me, that would encompass the craziness around men's basketball in the last 20 years or the great success of football in the late 1970s and early 1980s."