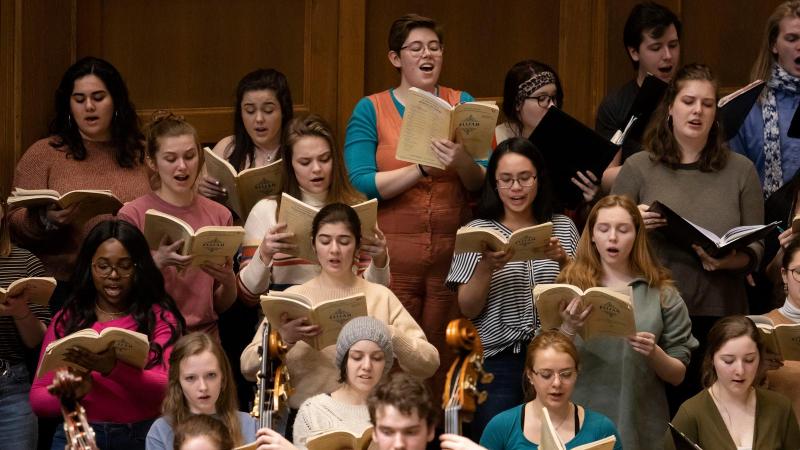 A select women's ensemble comprised of primarily first and second-year students. Perform a wide range of unique and challenging repertoire that includes traditional women's literature, world folk literature, and contemporary work. You can also perform and record new compositions by both established and emerging composers from both Lawrence and around the world. Cantala annually joins forces with the Lawrence University Concert Choir, Viking Chorale and Symphony Orchestra in performances of choral-orchestral masterworks.
The name Cantala is the result of merging of two Latin words. "Cant" is the Latin root for "to sing" and "ala" translates as "wings." The intended meaning is: "on wings of song."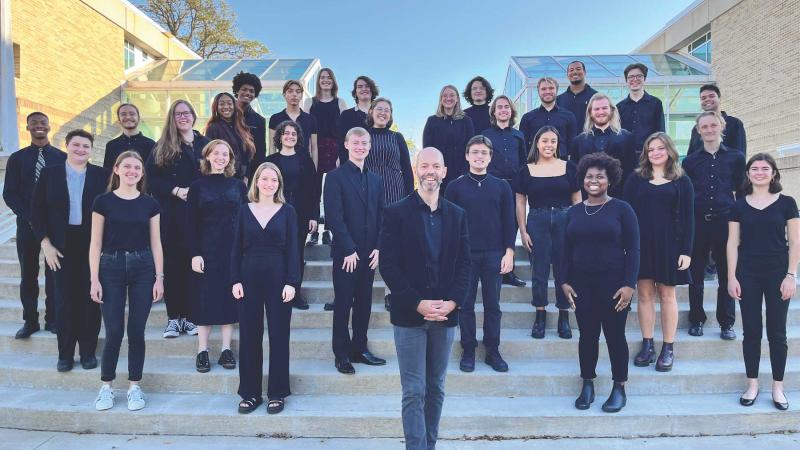 Concert Choir is a highly advanced mixed voice (soprano, alto, tenor, bass) ensemble that provides training for the aspiring professional singer. Experience a rich array of repertoire, performing both traditional and contemporary secular and sacred choral literature to the highest standards. This award-winning ensemble is regularly invited to perform at prestigious conferences and events including the American Choral Directors Association meeting.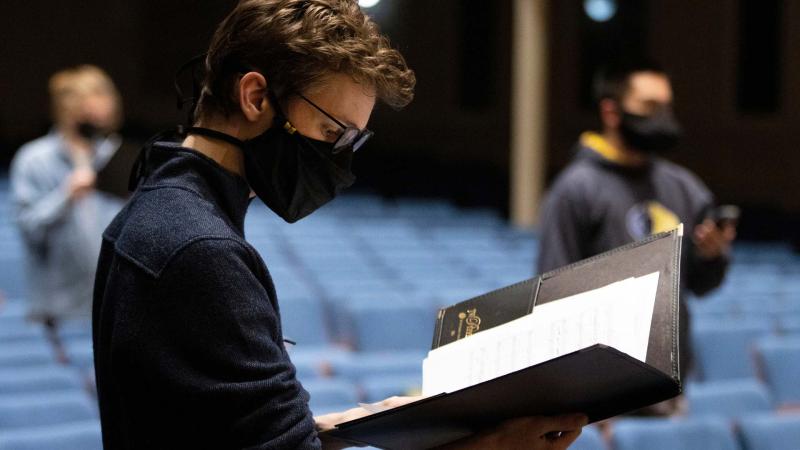 Sing past and current repertoire for lower voices at the highest level of artistic excellence as part of Bass Clef Ensemble. This is a select ensemble of basses, tenors, and countertenors drawn from members of Viking Chorale.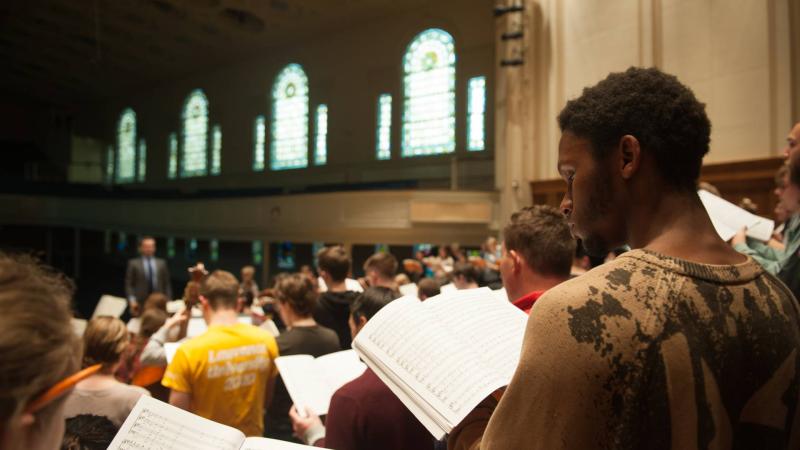 Spark the joy of ensemble singing! All students with an interest in singing are invited to participate in Viking Chorale, no experience or audition required. Sing in all major campus concerts and perform in the multi-ensemble oratorio that takes place each year. A balanced rehearsal schedule helps you manage your academic demands while preparing you to perform at a high artistic level. Discover a supportive, fun, and community-focused ensemble experience as you sing a wide variety of repertoire from choral classics to contemporary masterworks.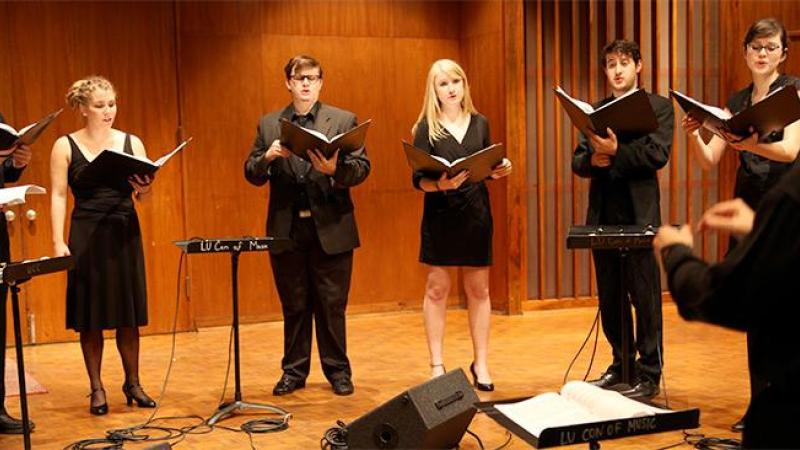 Explore jazz, a cappella, world, and popular repertoire in this high-level mixed voice ensemble. Known as LUVS, Lawrence University Vocal Spectrum is comprised of 8-16 soprano, alto, tenor, and bass singers. Build skills in a range of styles and techniques while exploring and discovering deep connections between disparate musical genres. You'll have opportunities to perform and take part in workshops with notable artists like Bobby McFerrin and Diana Krall.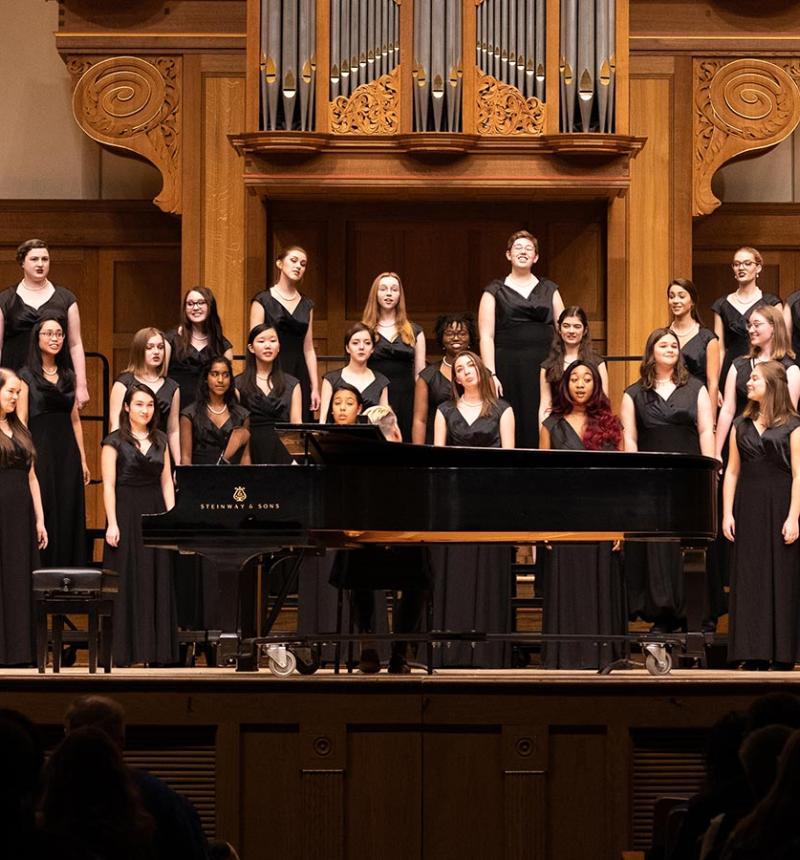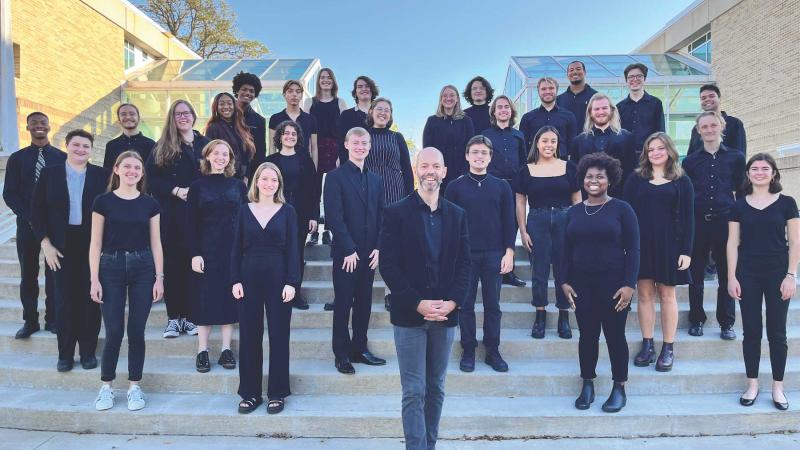 Music & Arts
The Lawrence University Concert Choir and Cantala have been selected to perform at the American Choral Directors Association's Midwest conference. Only 16 choirs from a 10-state region are accepted after a thorough auditioning process. 
A musical life awaits. Take the next steps by applying and auditioning.
The best way to find out if Lawrence is the university for you is by visiting.