Study the intersections of health, wellness, and policy.
The health and society minor is an excellent way to explore your interests in human health or as a companion with cooperative degree programs in health care.
Professors from the humanities and social and natural sciences lead health and society courses.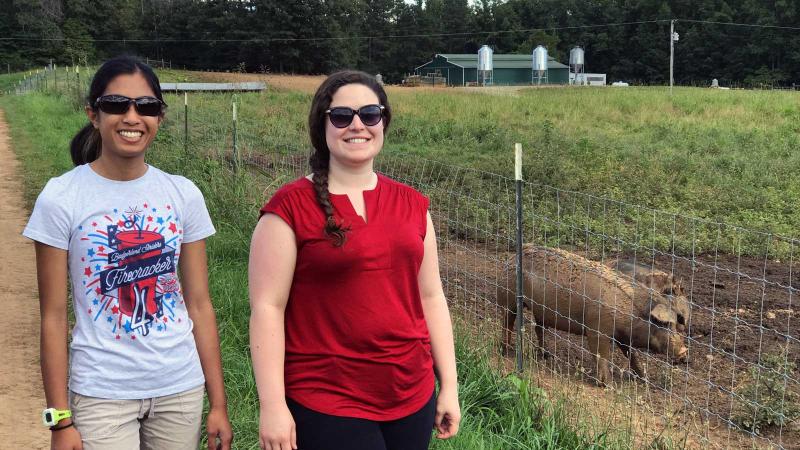 Hands-on experience
---
Undertake an internship, paid employment, further training, or volunteer work in the area of health care delivery, policy, or other work with vulnerable populations.
Thinking of a career in health care? Lawrence's pre-professional program in health care can help you get started. Learn more.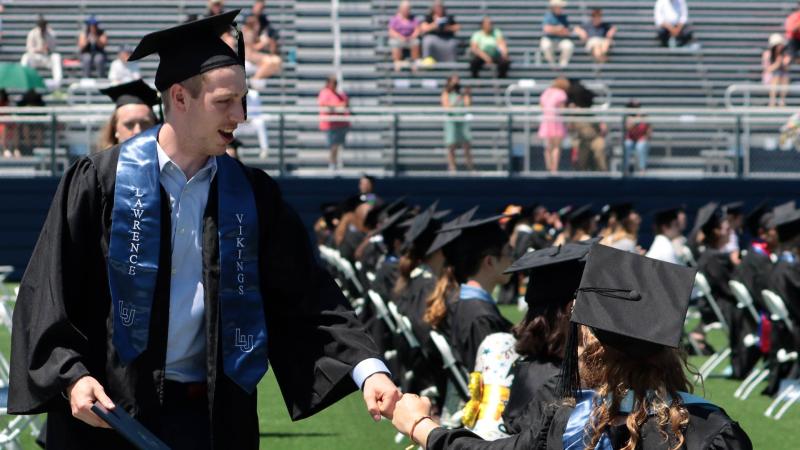 Health and Society Outcomes
---
Health care and health services are ever-growing essential fields. As a health and society student, you'll be encouraged to explore what area of patient-centered health care, public health, health policy or administration, or medical research calls to you.
On Any Given Day...
...discover an array of opportunities that await you at Lawrence University.
The best way to find out if Lawrence is the university for you is by visiting.
Your virtual tour starts at the Arch but be sure to check out Briggs Hall, to explore social science learning spaces.