In addition to a broad range of language courses, you can also learn about the diverse history and cultures of China and Japan.
View the requirements for a major in Chinese language and literature or a minor in Chinese or Japanese language.
Learn more about the expertise of Chinese and Japanese faculty members.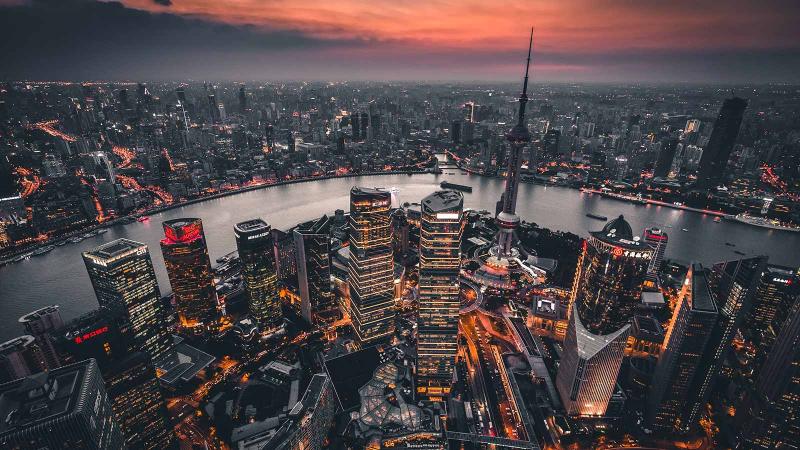 Go Global
---
You can go deeper and explore China or Japan yourself through several study abroad options. Visit Asia with one of Lawrence's affiliated programs.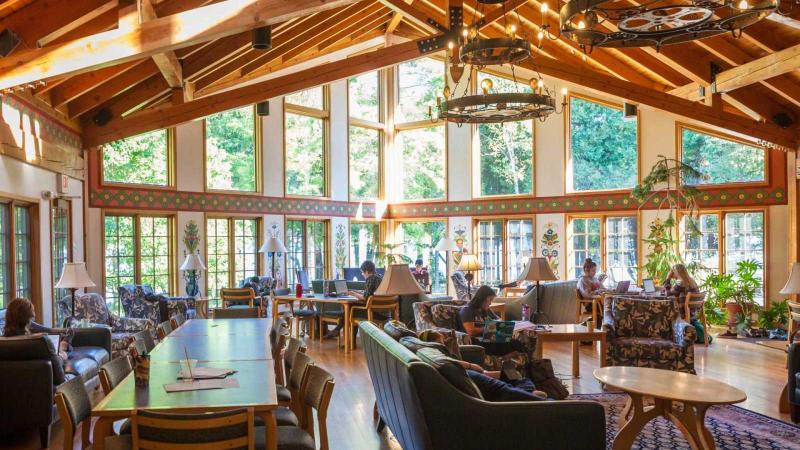 Full Immersion
---
Take part in immersive weekend language retreats at Björklunden, Lawrence's beautiful estate on the shores of Lake Michigan.
The Chandler Senior Experience
As a senior, you'll spend an one-term independent study that culminates in the completion of a substantial paper or project derived from previous coursework in your areas of interest. If you are sufficiently advanced in your Chinese language skills, you are encouraged to use some Chinese language sources in carrying out your research.
Recent Senior Experiences include:
An Analysis of Chinese Practices of Financial Management
Lives of Sustenance Farmers, Migrant Workers and Individuals of Minority Ethnic Groups in Southwest China
Creative Writing in Chinese: Nirvana High
Hands-on History
---
Interact with important artifacts as you explore Lawrence's broad and deep collection of Japanese woodblock prints.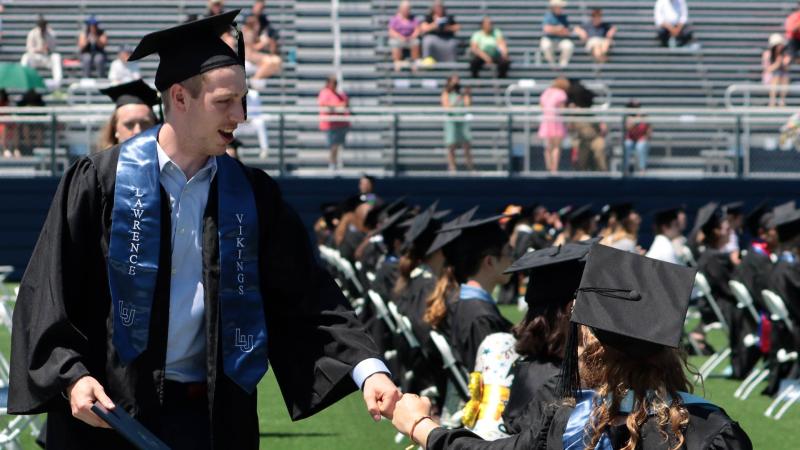 Chinese & Japanese Outcomes
Linguistic and cultural proficiency prepares you for a global career or graduate study.
On Any Given Day...
...discover an array of opportunities that await you at Lawrence University.
The best way to find out if Lawrence is the university for you is by visiting.
Your virtual tour starts at the Arch but be sure to check out Main Hall, to explore language learning spaces.