Read more about the broad array of chemistry classes available.
Explore requirements for a major or minor in chemistry, and learn more about double majors and certifications.
Learn more about the chemistry faculty and their special expertise in fields like environmental and medicinal chemistry.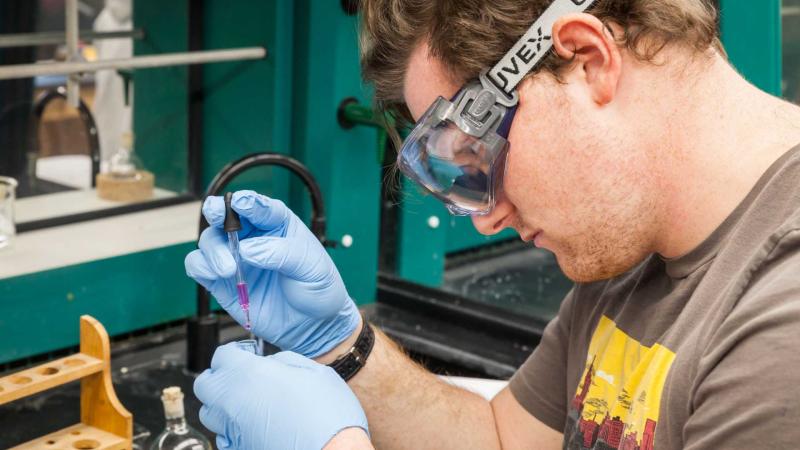 Chemistry, Geared Up
---
Expand your lab skills with Lawrence's graduate-level facilities, including nuclear magnetic resonance (NMR), Electron Paramagnetic Resonance (EPR), liquid chromatography, Raman and IR spectroscopy and much more.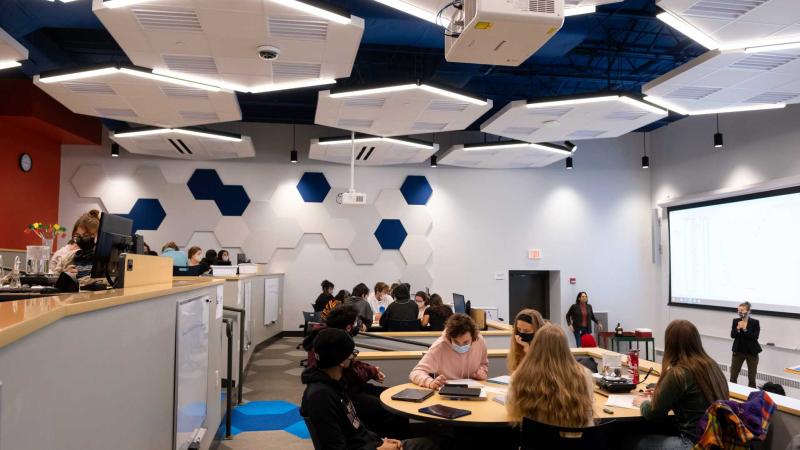 Community of Chemists
---
Join an inclusive community of chemists and take advantage of all our new Science Learning Commons has to offer for collaborative chemistry opportunities.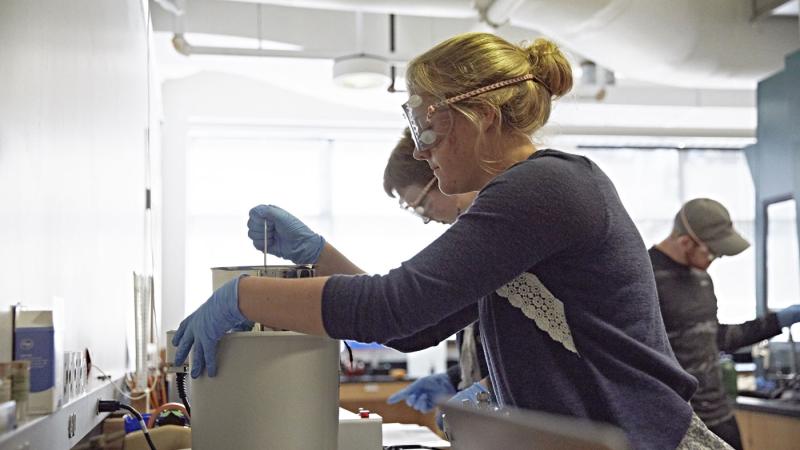 Hands-on Learning
---
Turn theory into practice with rich class and lab offerings. Synthesize new drug compounds in organic chemistry lab, or consult with a local business to solve a chemical problem in Instrumental Analysis.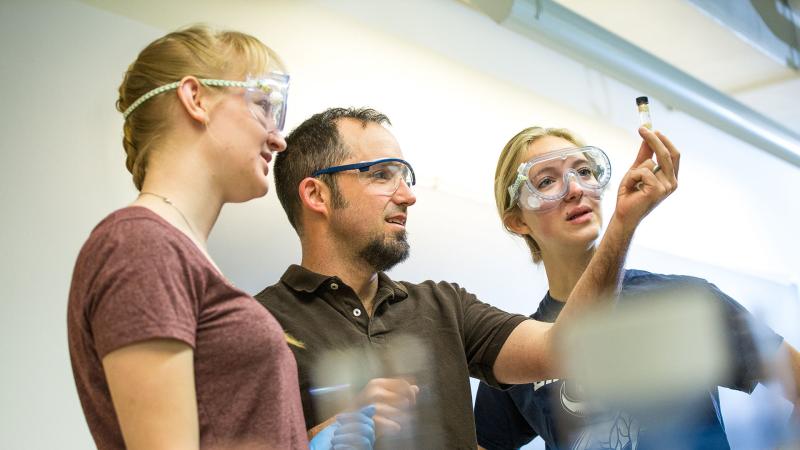 Show Your Work
Get opportunities to present your work at national science conferences, showcase the power of chemistry in the community, and even author papers for journals. 
The Chandler Senior Experience
Your Chemistry Senior Experience consists of a series of three seminars: Perspectives on Chemistry, Chemical Literature and Senior Seminar which requires a presentation based on research.
Recent Senior Experiences include:
Mapping Ozone and Methane in Western Pennsylvania around Natural Gas Wells

Lingering lead in today's world: Lead analysis of water using anodic stripping voltammetry

Light! More Light!: An Investigation of Radical Photophysics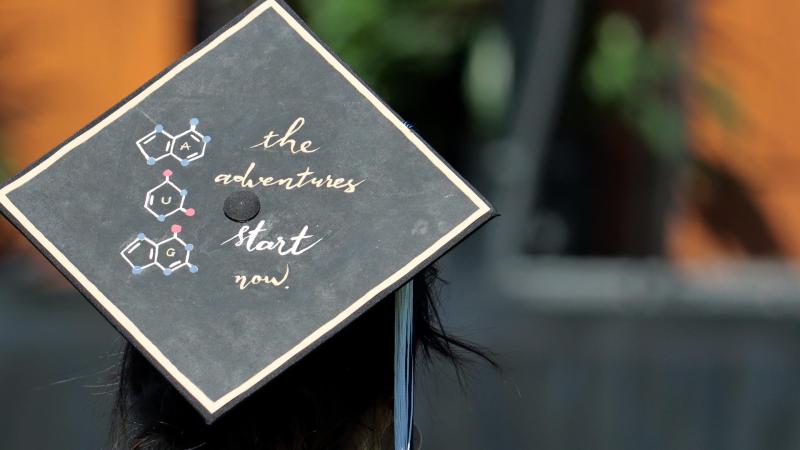 Chemistry Outcomes
Lawrence's American Chemical Society (ACS) approved program builds a foundation for advanced study and scientific careers.

On Any Given Day...
...discover an array of opportunities that await you at Lawrence University.
The best way to find out if Lawrence is the university for you is by visiting.
Your virtual tour starts at the Arch but be sure to check out Steitz Hall, to explore physical science learning spaces.