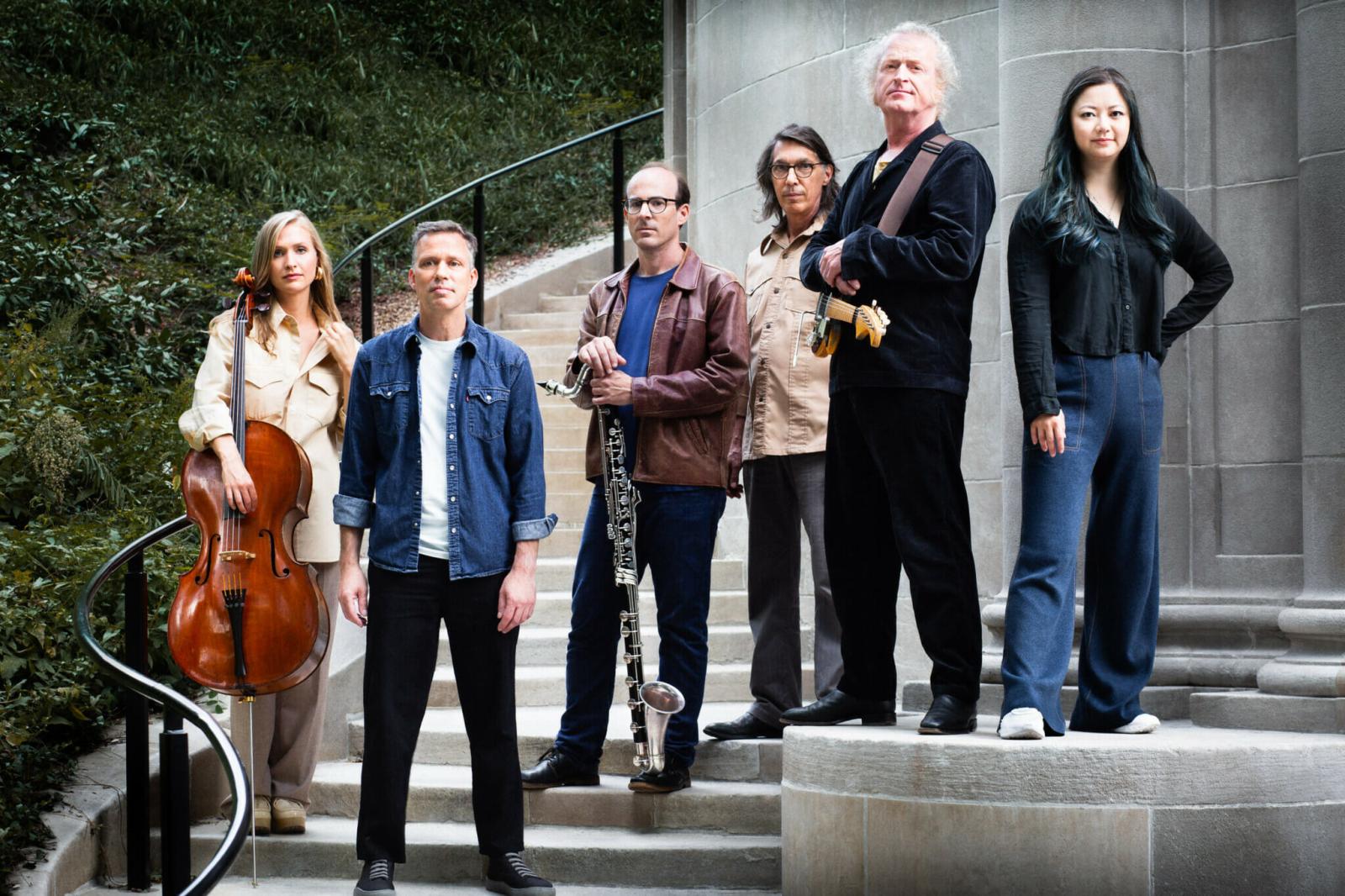 Bang on a Can All-Stars
2021-2022 Season
Bang on a Can is dedicated to making music new. Since its first Marathon concert in 1987, Bang on a Can has been creating an international community dedicated to innovative music, wherever it is found. With adventurous programs, it commissions new composers, performs, presents, and records new work, develops new audiences, and educates the musicians of the future. Bang on a Can is building a world in which powerful new musical ideas flow freely across all genres and borders. According to The New York Times, the group plays "a central role in fostering a new kind of audience that doesn't concern itself with boundaries. If music is made with originality and integrity, these listeners will come."
---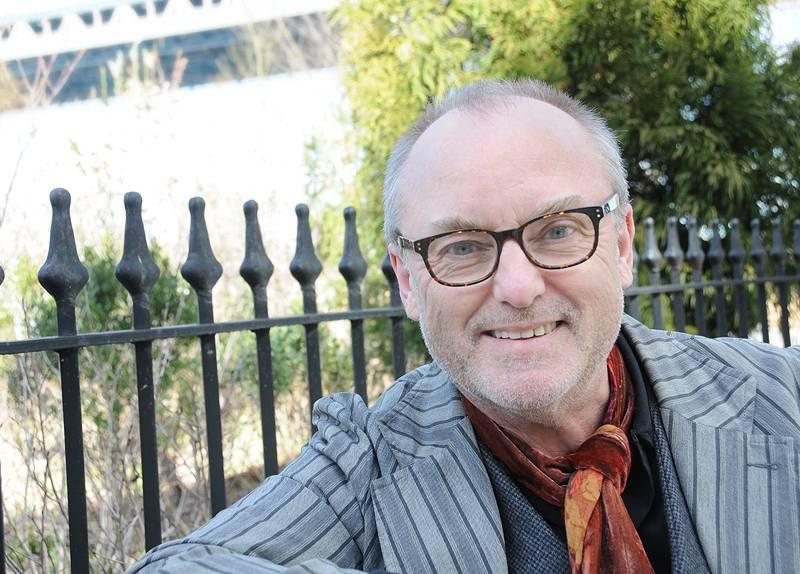 Jacob TV Residency and Performance
2020-2021 Season
Dutch "avant pop" composer JacobTV (Jacob Ter Veldhuis, 1951) started as a rock musician and studied composition and electronic music at the Groningen Conservatoire. He was awarded the Composition Prize of the Netherlands in 1980 and became a full time composer who soon made a name for himself with melodious compositions, straight from the heart and with great effect. "I pepper my music with sugar," he says.
The press called him the "Andy Warhol of new music" and his "coming-out" as a composer of ultra-tonal, mellifluous music reached its climax with the video oratorio Paradiso, based on Dante's Divina Commedia.
JacobTV's so called boombox repertoire, works for live instruments with a grooving sound track based on speech melody, became internationally popular. With about a 1000 performances worldwide per year, he is one of the most performed European composers. In 2007, a three-day JacobTV festival took place at the Whitney Museum of American Art in New York City. His never-ending reality opera, THE NEWS, is constantly updated and various editions were performed in Chicago, Rome, Amsterdam, Hamburg, and New York.
---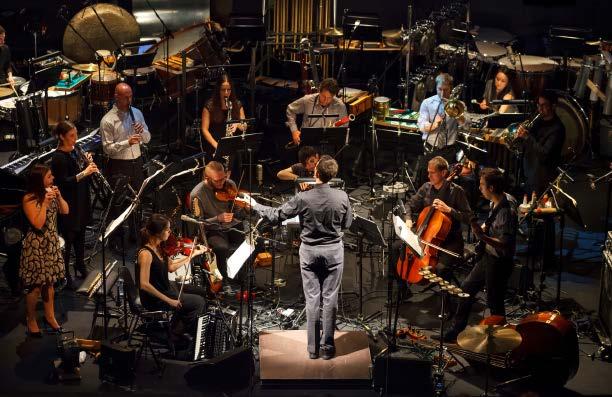 Alarm Will Sound
2018-2019 Season
Alarm Will Sound is "one of the most vital and original ensembles on the American music scene" (The New York Times). A 20-member band committed to innovative performances and recordings of today's music, they have established a reputation for performing demanding music with energetic skill.
With classical skill and unlimited curiosity, Alarm Will Sound takes on music from a wide variety of styles. "Stylistically omnivorous and physically versatile" (The Log Journal), their repertoire comes from around the world, and ranges from the arch-modernist to the pop-influenced. Since its inception, Alarm Will Sound has been associated with composers at the forefront of contemporary music. The group itself includes many composer-performers, which allows for an unusual degree of insight into the creation and performance of new work.
Alarm Will Sound is the resident ensemble at the Mizzou International Composers Festival. Held each July at the University of Missouri in Columbia, the festival features eight world premieres by early-career composers. In 2013-14, Alarm Will Sound served as artists-in-residence at The Metropolitan Museum of Art.
Alarm Will Sound may be heard on 13 recordings, including its most recent, Splitting Adams, and the premiere recording of Steve Reich's Radio Rewrite. Acoustica, their genre-bending, critically-acclaimed album, features live-performance arrangements of music by electronica guru Aphex Twin.
---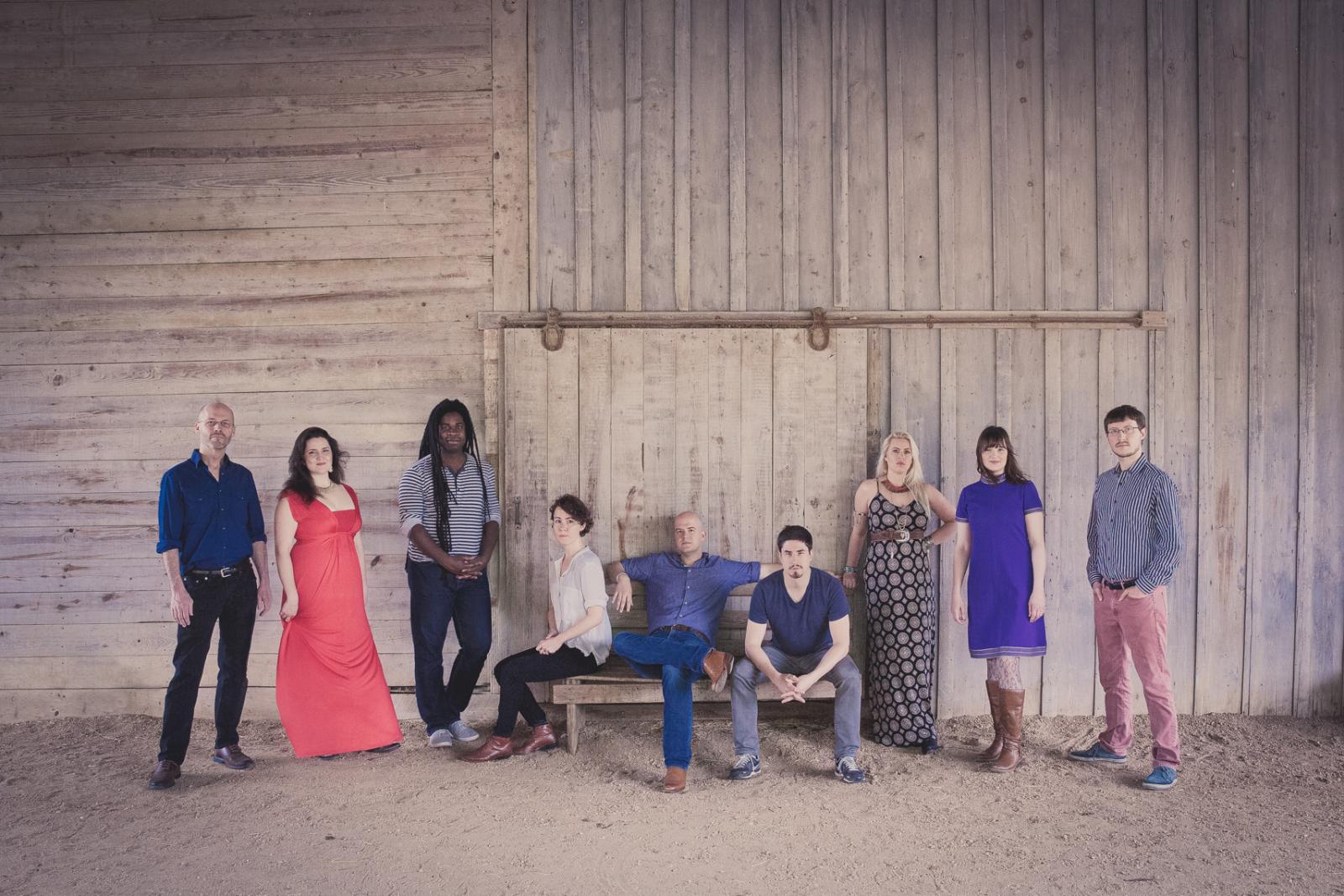 Roomful of Teeth
2016-2017 Season
Roomful of Teeth is a GRAMMY-winning vocal project dedicated to mining the expressive potential of the human voice. Through study with masters from singing traditions the world over, the eight-voice ensemble continually expands its vocabulary of singing techniques and, through an ongoing commissioning process, forges a new repertoire without borders.
Founded at Williams College by music professor Brad Wells, its members are classically trained singers who draw on techniques and genres as disparate as yodeling and Tuvan throat singing. The ensemble works closely with contemporary composers in creating an ecstatic, entirely commissioned repertoire. NPR declares, "their singing is fiercely beautiful and bravely, utterly exposed."
The group has collaborated with a variety of composers, including Judd Greenstein, William Brittelle, John Luther Adams, Terry Riley, and 2015 Pulitzer Prize recipient Julia Wolfe. In March 2015, they performed "Drone Mass," a world premiere by the Icelandic composer Johann Johannsson, whose score for the film The Theory of Everything was nominated for an Academy Award.
---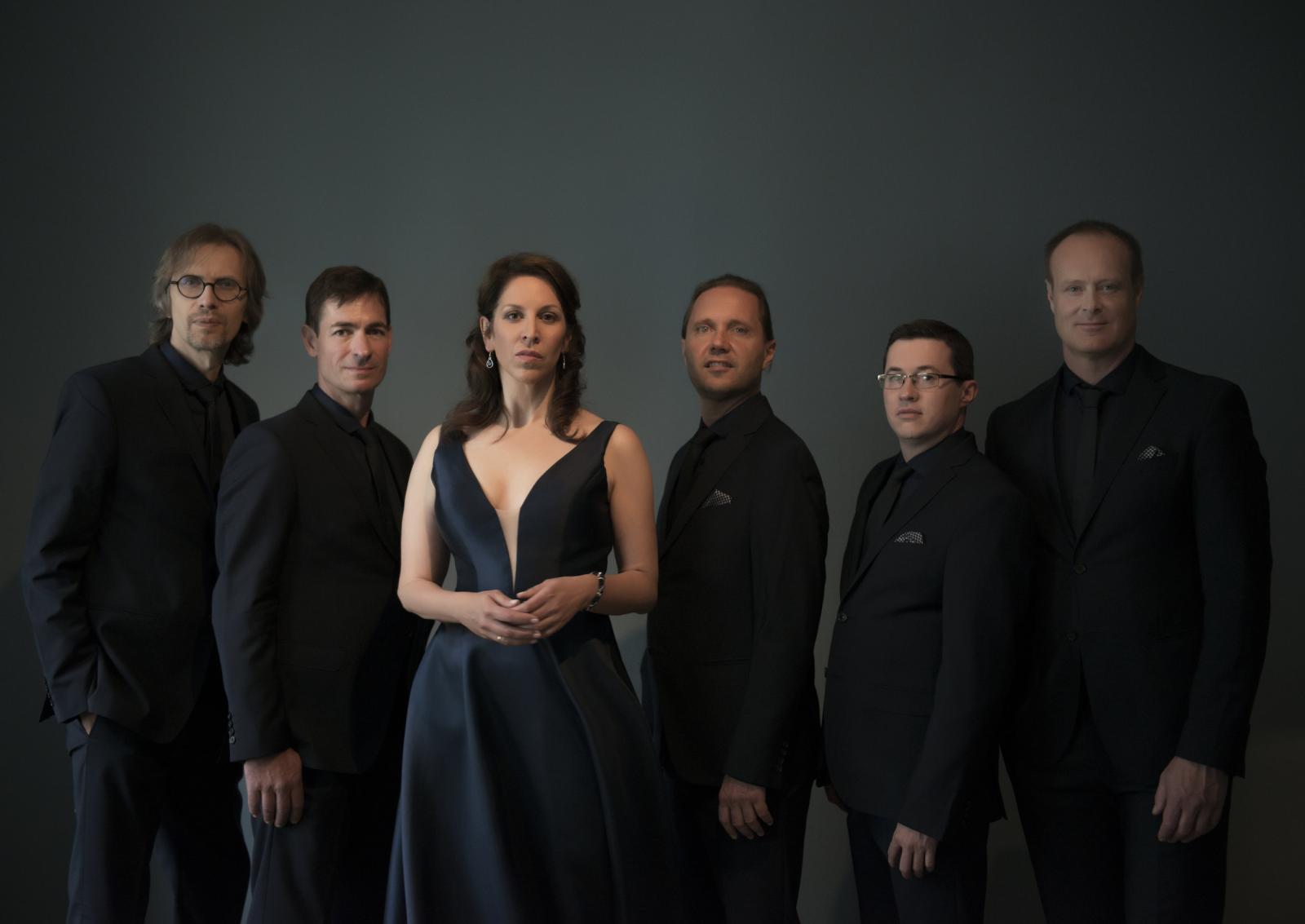 Singer Pur
2015-2016 Season
Singer Pur Pure Singing), hailed as one of the finest vocal ensembles in the world, brings its unique sound and superb musicianship to Lawrence in The Sound of Beauty, a program of the most beautiful choral music being composed today. The three-time winners of the Echo-Klassiek Prize—the German "Grammy"—performed an all-a cappella program that ranges from contemporary compositions inspired by the great Renaissance cathedral choirs of Europe to the music of Sting. Founded by former members of the renowned Regensburg Cathedral Boys' Choir, the vocal sextet has dazzled audiences in more than 40 countries worldwide, including world premiere performances at Europa Cantat, Schleswig-Holstein Music Festival, York Festival of Contemporary Music, and the Schwetzinger Festspiele.
---