As campus traditions go, the 50-hour sleep-deprived, mind-bending adrenaline rush that is the Great Midwest Trivia Contest is tough to beat.
Those who don't play may never understand.
Those who do play, well, pick your descriptor. Addictive. Obsessive. Weirdly soothing.
Lawrence University's annual deep dive into obscure, insignificant, irresistible trivia is upon us. The 54th edition of the Great Midwest Trivia Contest kicks off at the very specific time of 10:00.37 p.m. Jan. 25 and closes at midnight Jan. 27.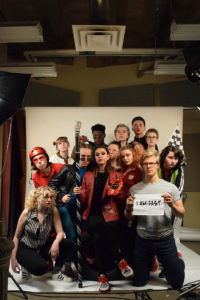 ...
read more
Lawrence University students, faculty and staff were out and about in big numbers Monday as they responded to the call to service in honor of the teachings of Dr. Martin Luther King Jr.
They took part in multiple volunteer efforts at area Boys and Girls Clubs, Feeding America, Brewster...
read the rest of this story