Indian classical music will be highlighted when Nirmala Rajasekar takes the stage Wednesday, Oct 25 in the second concert in Lawrence University's 2017-18 World Music Series.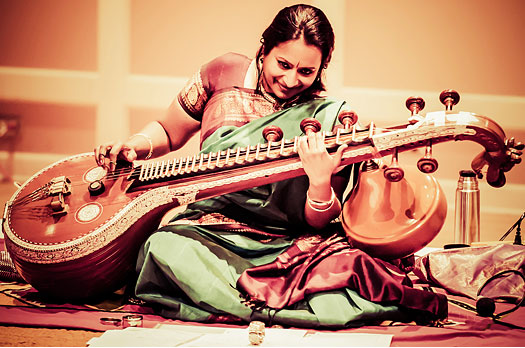 Master veena artiste Nirmala Rajasekar
Rajasekar will be joined by renowned violinist, violist, composer and educator VVS Murari; Sri Murugaboopathi, a.k.a. Boopathi, one of the world's most celebrated mridangam players; and acclaimed khanjira artist KV Gopalakrishnan.
Tickets for the concert, at 8 p.m. in Harper Hall of the...
read more
In an effort to address real-world sustainability challenges, establish sustainability as one of its core values, and establish best practices in sustainable campus operations, Lawrence University is looking to transform itself into a living laboratory through a series of new institutional...
read the rest of this story