Foreign film fans are in for a treat. Lawrence University's 6th annual Latin American and Spanish Film Festival April 26-29 features eight films from seven countries in four days.
Each film, shown in Spanish with English subtitles in the Warch Campus Center cinema, is free and open to the public. All the films are rated R, for mature audiences only.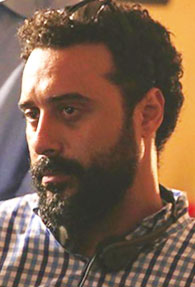 Director Arí Maniel Cruz
In addition to screening some of the best international films from the 2015-2016 season, including several regional premieres, the festival features a visit by award-winning Puerto Rican director Arí Maniel Cruz.
"Since launching the Latin American and Spanish Film Festival in 2011, it has gotten better and...
read more
Musician/composer/educator Zakir Hussain, widely considered one of the world's foremost masters of the Indian tabla, brings his unique talents to Lawrence University Wednesday, April 26 for the university's 2016-17 World Music...
read the rest of this story