News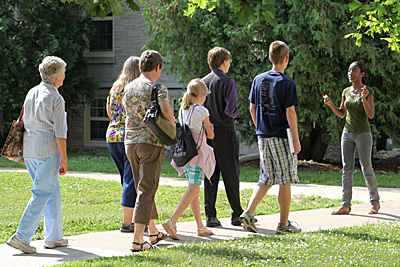 Taking a campus tour is one of the best ways for prospective students to get a true feel for what Lawrence is all about.
Interest in Lawrence University among prospective students has never been higher.
With more than a month to go before the May 1 National Candidates Reply Date, Lawrence already has attracted the largest and most competitive applicant pool in the college's 168-year history. Running more than 10 percent ahead of last year's numbers at this same time, Lawrence has received 2,969 applications to date, surpassing last year's record of 2,748 applications.
Despite a shrinking number of college-bound students nationally, this marks the third consecutive year Lawrence has attracted a record...
read more
Lawrence University music students dominated a pair of recent piano competitions, sweeping the top two honors in both.
...
read the rest of this story
News Archive