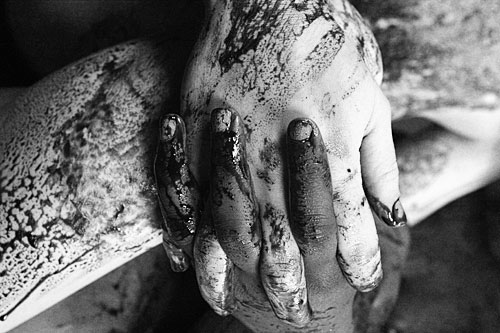 Final Form: Desolation by Malcolm Lunn-Craft.
The creative talents of 12 Lawrence University student art majors will be showcased in the annual Senior Major Exhibition opening Friday, May 26 in the Wriston Art Center galleries. The exhibition, which is free and open to the public, runs through July 2.
Media in the exhibition includes ceramics, digital art, installation art, painting and drawing, photography, printmaking, sculpture and virtual reality...
read more
A pair of Lawrence University seniors will explore effective forms of student activism in the final presentation of Lawrence's 2017 cultural competency series.
...
read the rest of this story