Lawrence University has announced ambitious new plans aimed at attracting and supporting high achieving, low- and moderate-income students as a member of the American Talent Initiative (ATI).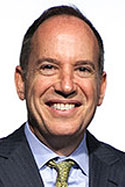 President Mark Burstein
Lawrence was among the first colleges to join the ATI, a Bloomberg Philanthropies initiative led by the Aspen Institute's College Excellence Program and Ithaka S+R.
Each participating institution is working toward the overall ATI goal of enrolling 50,000 additional...
read more
With two of the country's biggest holidays of the year — Christmas and New Year's — on the horizon, the one thing no one wants to toast this holiday season is the dreaded hangover.
...
read the rest of this story