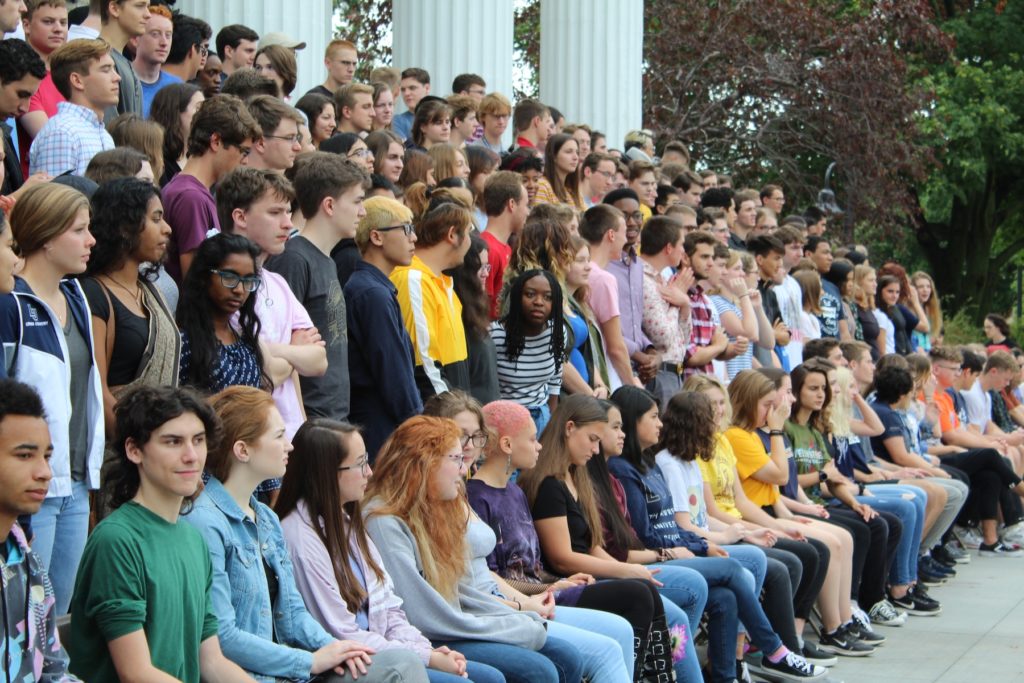 First-year students get situated earlier this week for the annual class photo in front of Lawrence Memorial Chapel. The photo shoot is a Welcome Week ritual.
Story by Isabella Mariani '21
Lawrentians come from all reaches of the United States, and from all over the world.
The Class of 2023 is no different. Members of the class — 390 strong — have their own experiences to weave into the deep and vibrant Lawrence tapestry.
 "...
read more
Story by Ed Berthiaume / Communications
Lawrence University is ranked among the Best Value Schools in the country in a report released Monday by U.S. News & World Report.
Citing a combination of academic...
read the rest of this story