While growing up in New York City, Eli Cauley lived in a home without a television. Unlike many kids his age, he wasn't raised with an X-Box or PlayStation at the ready.
But that never stopped his passion for playing and making games.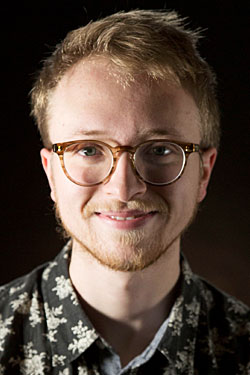 Eli Cauley '18
"When people ask me about games, I immediately perk up. I love playing and I especially love creating them," said the Lawrence University senior. "But if I'm asked 'what do you like playing?,' I trip. I don't really play 'Grand Theft Auto' or the newest 'Call of Duty,' not even '...
read more
Monica Rico's work as a public history practitioner has been recognized by the Outagamie County Historical Society.
Associate Professor of History at Lawrence University, Rico has been named the 2018 recipient of the historical society's annual Lillian F. Mackesy Historian of the Year...
read the rest of this story