News
When Appleton's four-day Mile of Music kicks off "Mile 3" of its handcrafted artisan festival Thursday, Aug. 6, Lawrence University's facilities, educators and alumni musicians will be in the thick of the home-grown festival's budding success.
More than 200 artists from 21 states and Canada— bands as well as solo performers — delivering more than 800 live performances at 60 venues along College Avenue and the Fox River will turn downtown Appleton into a veritable non-stop concert Aug. 6-9.
Organizers estimate the four-day festival will draw 40,000-50,000 attendees.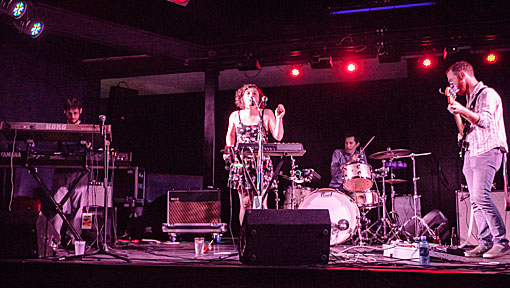 Bright Kind — Alex Bunke '09, Eric Klosterman '10 and Jeanna Salzer — brings its soul...
read more
Cited for its "outstanding liberal arts curriculum, knowledgeable and caring faculty, an administration that treats students like adults and charming setting," Lawrence University once again has earned a spot in former New York Times education editor Edward Fiske's annual guide of the top...
read the rest of this story
News Archive