News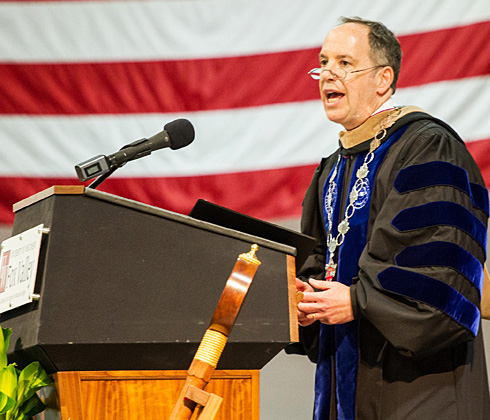 Lawrence University President Mark Burstein served as principal speaker at UW-Fox's 2015 commencement ceremonies. Photo by Max Hermans.
Lawrence University President Mark Burstein told graduates at UW-Fox Valley that "striving for inner character – to be kind, brave, honest or faithful – is as important or maybe more for your success than the degree you receive tonight" during the college's spring commencement ceremonies.
Burstein served as the principal speaker May 20 for the Menasha campus' annual graduation exercise held in the UW-Fox Fieldhouse, during which 224 Associate of Arts and Science...
read more
What's better than winning a Student Music Award from DownBeat magazine? How about winning two.
The Lawrence University jazz studies and improvisation department has double reason to celebrate after DownBeat's announcement of the winners of its 38th annual Student Music Awards....
read the rest of this story
News Archive