News
A pair of singers from the Lawrence Academy of Music Girl Choir will represent Wisconsin at the 2016 "Let Freedom SING!" Girlchoir National Convention.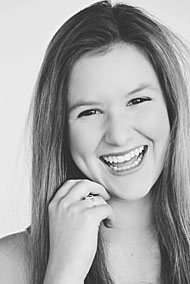 Elena Anderla
Elena Anderla of Appleton and Haley Corcoran of Kaukauna will serve as singer delegates at the six-day choral festival July 24-29 in Philadelphia. The festival will be held at the same time in the same city as the Democratic National Convention.
"The fact that these two conventions are taking place at the same time is no coincidence," said Steven Fisher, founder and artistic director of...
read more
For the second year in a row, Lawrence University earned gold honors in the annual Council for Advancement and Support of Education (CASE) Circle of Excellence competition....
read the rest of this story