Two Lawrence University seniors have been named national recipients of prestigious Thomas J. Watson Fellowships, setting them up for a year of global travel and immersive learning.
Ricardo Jimenez '21, a biology and music performance (trumpet) double major from Barrington, Illinois, and Ben Portzen '21, a music composition major from Rosemount, Minnesota, were announced as part of the 53rd class of Watson Fellows, making them the 75th and 76th Lawrentians to be awarded a Watson since 1969.
This marks the first time Lawrence has had two Watson recipients in the same year since 2005.
"The Watson is all about chasing one's dreams," said Brian Pertl, dean of the Lawrence Conservatory and lead advisor for the school's Watson applications. "This year, perhaps more than any other, it feels good to know that two Lawrentians will travel around the globe to do just that."
The Watson provides $36,000 in funding for a year-long wanderjahr of independent travel and exploration following college graduation.
Jimenez will travel to China, India, Mongolia, and Brazil, exploring the ways voice can help people rediscover their roots: "How do we communicate beyond language?" he said in his proposal. "How do the ways we express ourselves inform who we are and where we belong? I will explore these questions through the voice, singing around the world to engage with the life and culture of the voice, as well as my own roots."
Portzen will travel to Japan, Nepal, France, Germany, and Iceland to explore how art can help inform our journey: "What role can art play in imagining and building a more equitable, sustainable, and compassionate future?" he said in his proposal. "I will explore how — across a variety of traditions, locales, and media — art makes space for the unknown to be embraced, and transformed from feared into fascinating."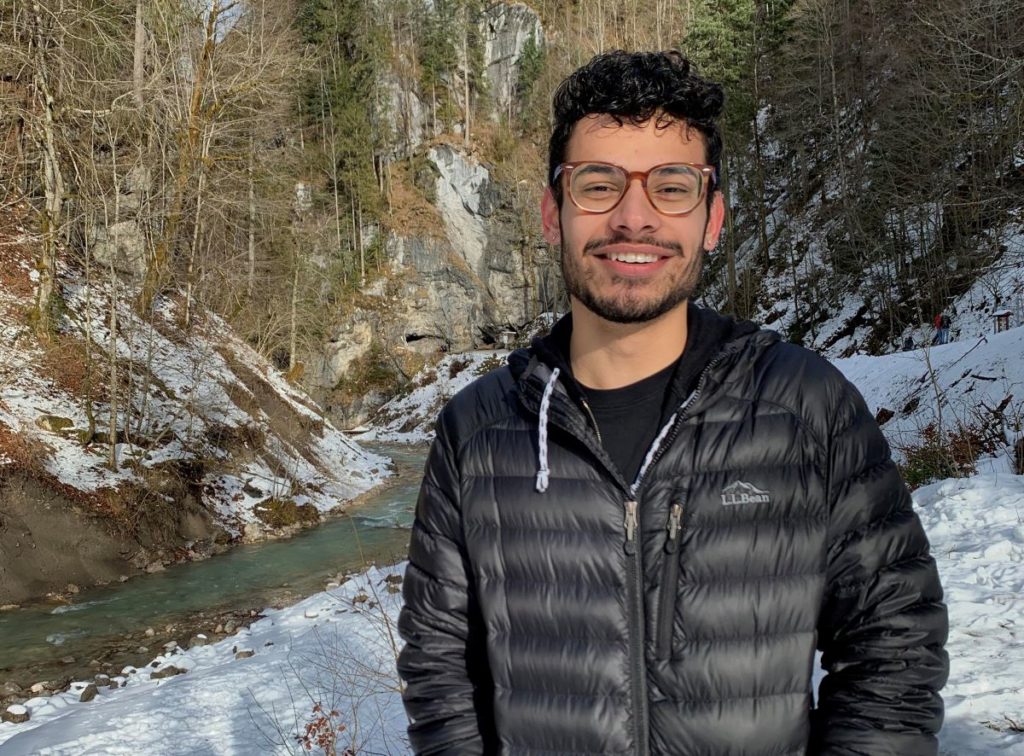 Jimenez has excelled in the Conservatory as a trumpet player, but he also found his voice in jazz and Latin-influenced music with encouragement and guidance from Director of Jazz Studies José Encarnación and lecturer of music Janet Planet.
The Chicago-born Jimenez has family roots in Puerto Rico and he said his journey to understand how singing can express who we are and where we are started for him as far back as pre-school. When he sang a song in class in Spanish, a teacher scolded him, telling him he could only sing in English.
"That was a very humiliating moment and it's just stayed with me," Jimenez said. "It was so powerful to me that I actually stopped speaking Spanish for a number of years. I wanted to fit in. In a way, some of my cultural identity died that day."
By the time he got to high school, he was singing, but only privately, only with his family as an audience. But when he arrived at Lawrence as a trumpet player, he was encouraged to sing as well, to embrace salsa and the other Latin music he adored.
Two years ago, Encarnación redirected the Lawrence University Jazz Band into a Latin Jazz/Afro-Cuban ensemble. The group went on to earn a coveted Downbeat award in the Latin Group category, and Jimenez was inspired.
"He allowed me to sing and play percussion and that was like the most alive and the most myself that I had ever felt on a stage," Jimenez said. "That's how I knew there is something really powerful to this and I have to figure out if this is just me or if this is something that perhaps is innately human, that all cultures and people share."
That led him to the highly competitive Watson application. The news came earlier this week that he had been accepted.
"It was such a surreal experience," he said of getting the message from the Watson Foundation. "It was something I was not expecting just because I know it's so competitive and I know the kind of applications they get are from some of the brightest young minds around the country. I was humbled, to say the least."
Portzen: "I'm still riding high"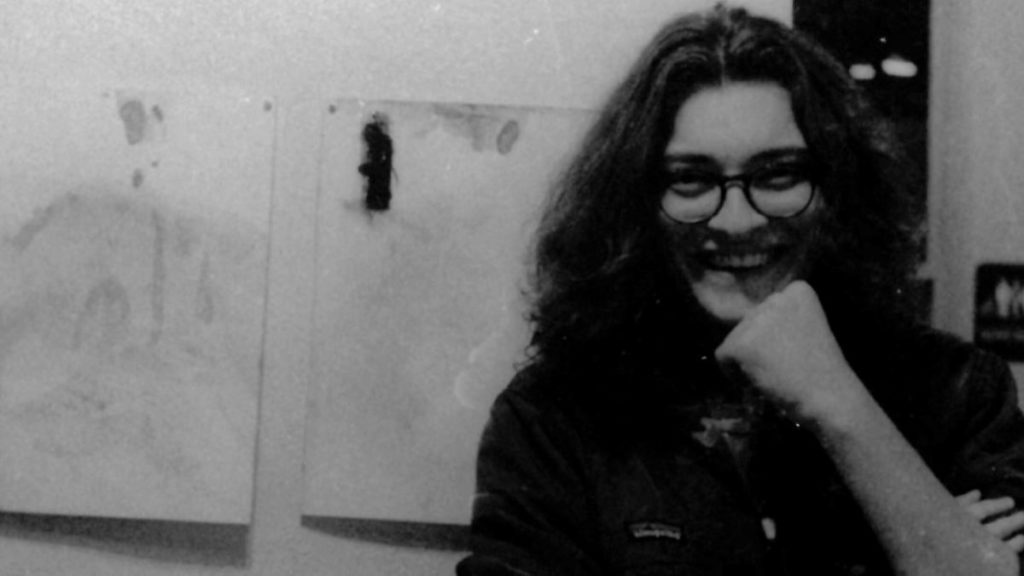 Portzen's Watson journey will be all about discovery. He said he's fascinated by the unknowns in our lives and the ways art can help define and inform our journeys.
"My project takes as its departure point the intersection of art and the unknown," he said. "In my four years at Lawrence, studying composition, improvisation, art history, and dance, I've found this relationship increasingly compelling both intellectually and personally."
Gaining insights through the arts can lessen the fear that often accompanies the unknown, Portzen said. He hopes his exploration of different cultures and locales will shed light on that concept.
"While I am deeply passionate about exploring this in my own art-making, what drove me to channel this passion into a Watson Fellowship is the recognition that in our world of globalized unknowns – from environmental degradation to racial injustice to global pandemics – expansive creativity is not a luxury but a necessity as we imagine a more sustainable, equitable, and compassionate future for our world," he said.
"As I immerse myself in the unique artistic cultures of Japan, Nepal, France, Germany, and Iceland, studying everything from the relationship between light and shade in traditional Japanese architecture to artificially intelligent music making in France, my aim is to experience art's role in this process; its power to keep us in touch with our humanity, to inspire and challenge, to heal – to take us into the unknown with arms open ready to embrace it."
Portzen said he was a bit late getting word that he had been named a Watson Fellow. For two weeks he had been checking his phone constantly, awaiting a yes or a no. When the announcement was made on Monday, he didn't see the message immediately, instead finding out in a congratulations Facebook message from Meghan Murphy '19, Lawrence's most recent Watson winner.
"Twenty-four hours later, I'm still riding high on the news but have already gotten to work solidifying plans with my contacts in each country," Portzen said.
Jimenez and Portzen are among 42 graduating seniors selected for Watson Fellowships out of 158 finalists. The recipients come from 22 states and eight countries.
The announcement of the 2021 Watson class comes even as the COVID-19 pandemic persists. If international travel conditions are deemed safe, all of the fellows are expected to depart Aug. 1. If conditions do not allow that, the fellows will be granted a deferral period.
Watson Fellows are selected from 41 private colleges and universities across the United States that partner with the Watson Foundation. More than 3,000 Watson Fellows have been named since the inaugural class in 1969.
The Watson Foundation dates back to 1961, created as a charitable trust in the name of Thomas J. Watson Sr., best known for building IBM. It works with students to develop personal, professional, and cultural opportunities that build their confidence and perspective to be more humane and effective leaders with a world view.
Being a Watson Fellow is a special life-changing opportunity, said Pertl, himself a Watson Fellow in 1986.
"Ricardo has a special knack for building community through his music," he said. "This will serve him well as he explores the world, and himself, through song. And Ben, he is part philosopher and part composer with a wildly playful approach to the creative process.  When he told me he wanted to explore how art-makers could explore the vast unknown, hold space for the vast unknown, I knew he had found his perfect Watson."