Looking to enjoy the outdoors within walking distance of the Lawrence University campus?
Here are five trails—of various lengths, mostly along the beautiful Fox River—and four nearby parks. All have easy access from campus and are worth exploring any time of the year. (Note that this doesn't include all of the exciting things to come, including a major upgrade of Lawrence's own Riverwalk Trail between Lawe and Drew streets. Stay tuned; we'll be sharing details soon.)
First, the trails for walking, running, or biking near campus:
Lawe Street Trestle Trail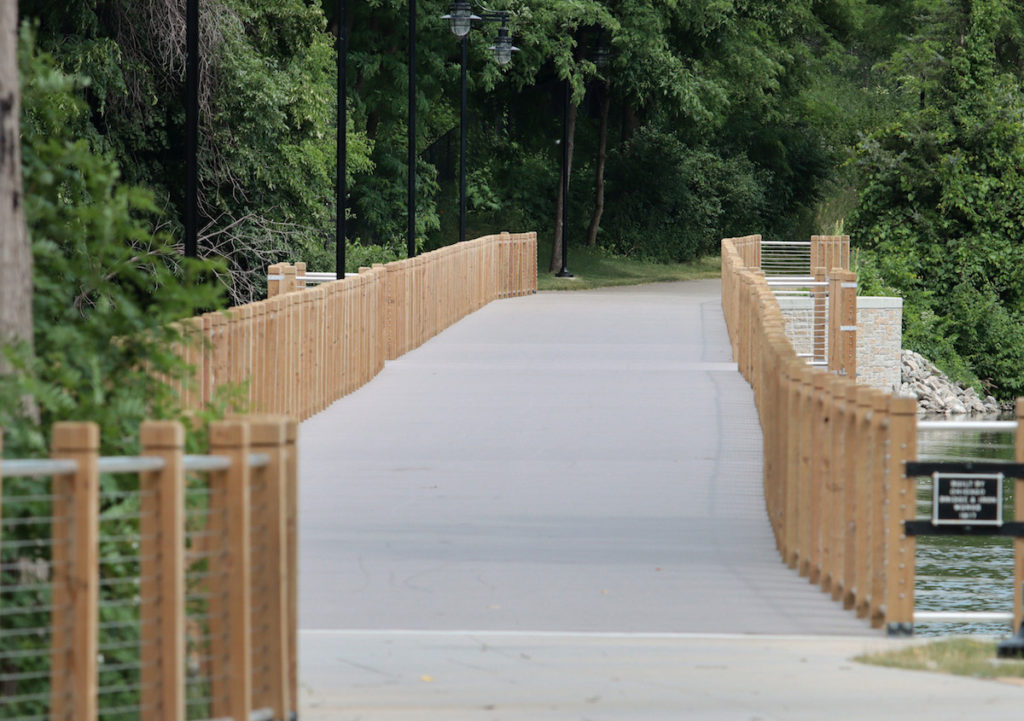 This is the newest addition to the trail system that is near the Lawrence campus, having opened in September. The City of Appleton transformed the abandoned railroad trestle into a 10-foot-wide trail that spans the Fox River at the southern edge of campus. Complete with LED lighting, the trestle trail is 575 feet long. It stretches from Lawe Street south of the river to E. John Street on the north bank, and provides access to the North Island Trail—immediately across the river from the Lawrence campus—and the nearby Newberry Trail. From Lawrence, it's easily accessible along Lawe Street, south of the Warch Campus Center, and along E. John Street, just east of campus.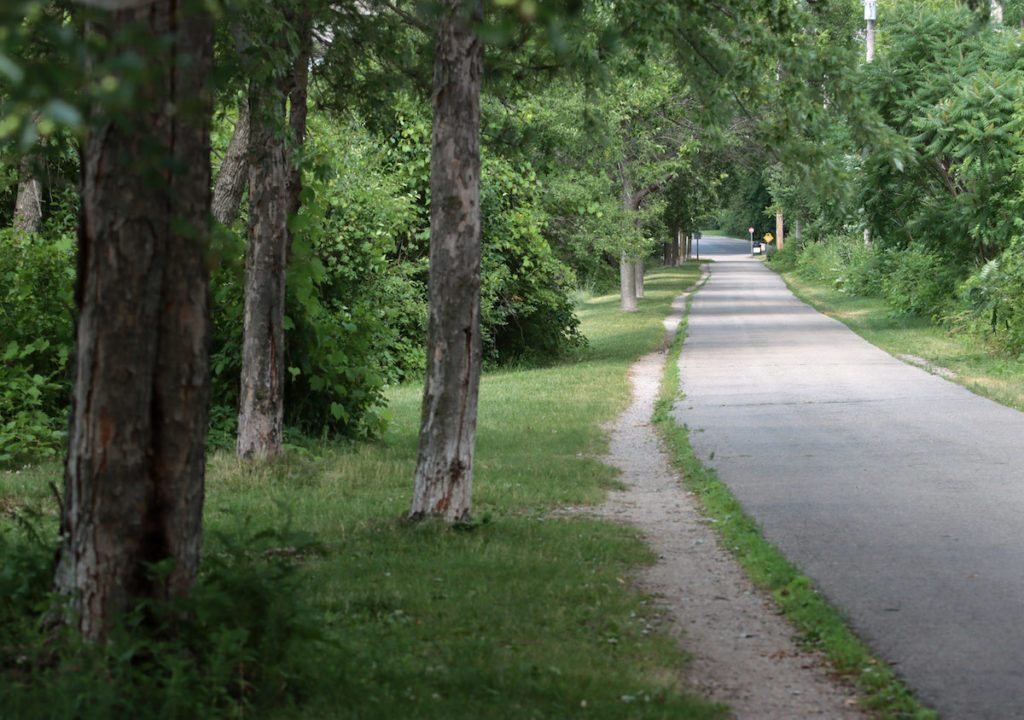 A beautiful stretch of trail, Newberry Trail runs 2.4 miles along the Fox River. It's easily accessible from campus along Lawe Street, cutting through wooded property and providing gorgeous river views. Photo opportunities are plentiful. To the east, the trail connects with Telulah Park and then the CE Trail. To the west, it connects to S. Olde Oneida Street and the refurbished industrial flats.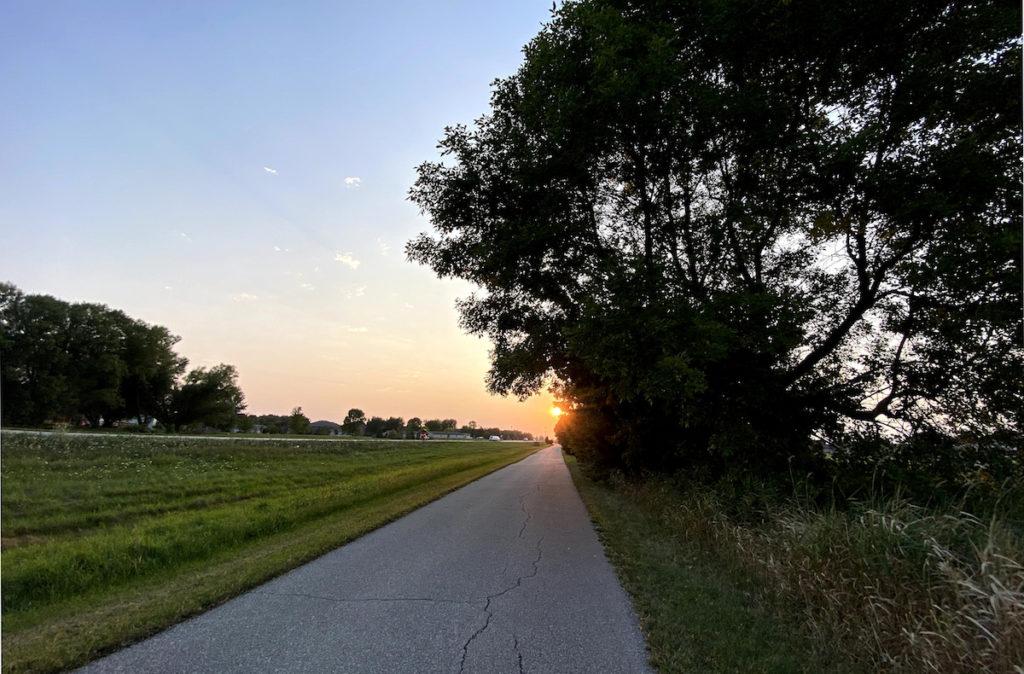 This trail features more than six miles of dedicated asphalt running along County CE from the east side of Appleton to Kaukauna. It can be accessed from campus by following the Newberry Trail to the east. Once you pass Telulah Park, the trail will cut through a neighborhood before beginning its long stretch running parallel with the county highway. Plenty of open country and scenic stops along the way, as well as trail access to a bike shop for any repair or refueling needs. A recent addition to the trail on the Kaukauna end provides improved access to the Fox River Trail, which extends north to Green Bay.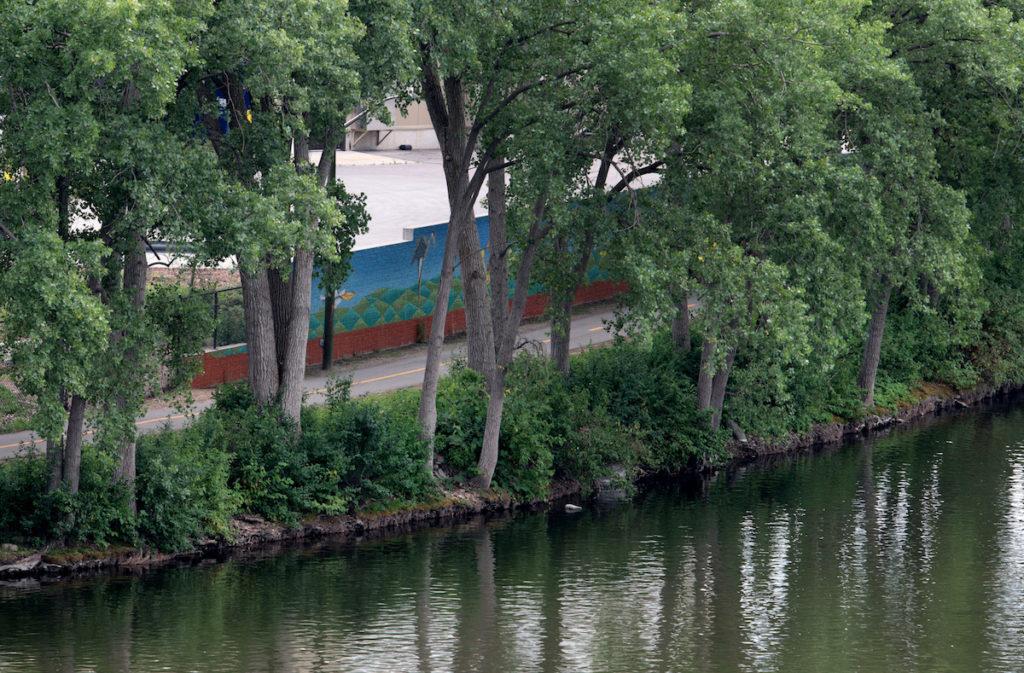 This trail is a nearly half-mile loop immediately across the Fox River from the Lawrence campus. It's an easy connection to the Newberry Trail and provides gorgeous views of the campus from across the river. Great spots for scenic pics of campus. And perfect for that mid-day walk-and-talk.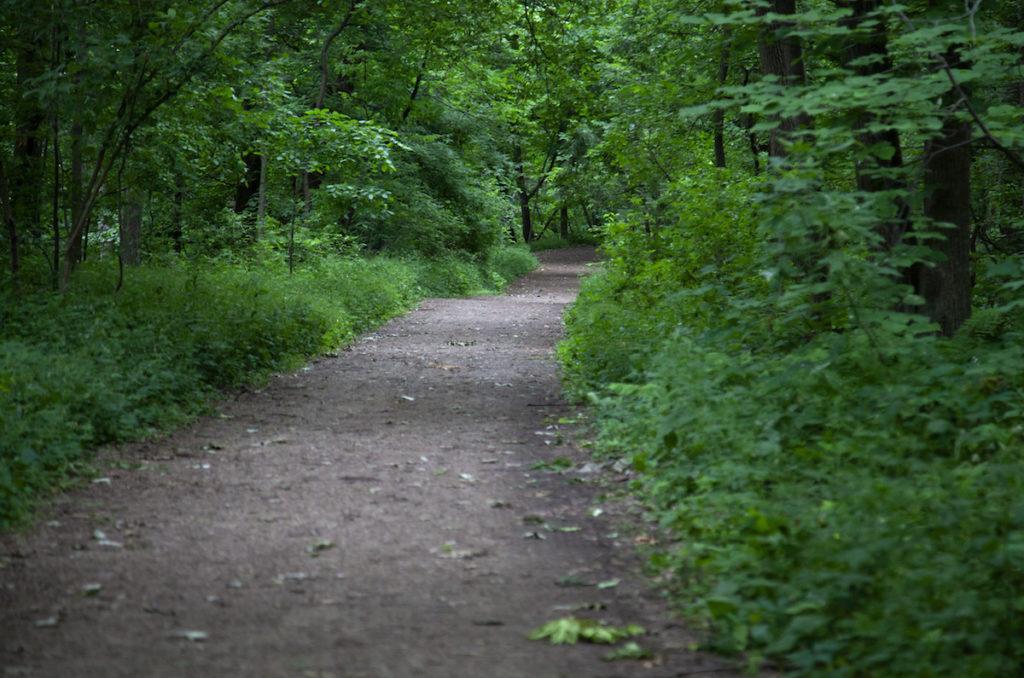 A nearly half-mile trail that runs through Peabody Park and connects to Rankin Street and Wisconsin Avenue to the north. It's a short trail, but it's a handy and scenic connection if you want to visit the part of the city that includes the spacious and beautiful Riverside Cemetery and the Refuge Foundation for the Arts, a nonprofit artistic haven operated out of a converted monastery that often partners with Lawrence's Conservatory of Music. You can connect to the trail at Peabody Park, which is located along the river less than a mile north of campus, along N. Green Bay Road.
Quick note: There are many other trails in the area. We're highlighting only those with close proximity to campus. To see a map of all of the Fox Cities trails, go here.
Did you know? Fox Valley groups and municipalities are planning $24 million worth of trail upgrades between now and 2025. See details on plans here, courtesy of the Community Foundation for the Fox Valley Region.
And now four parks within an easy walk from campus: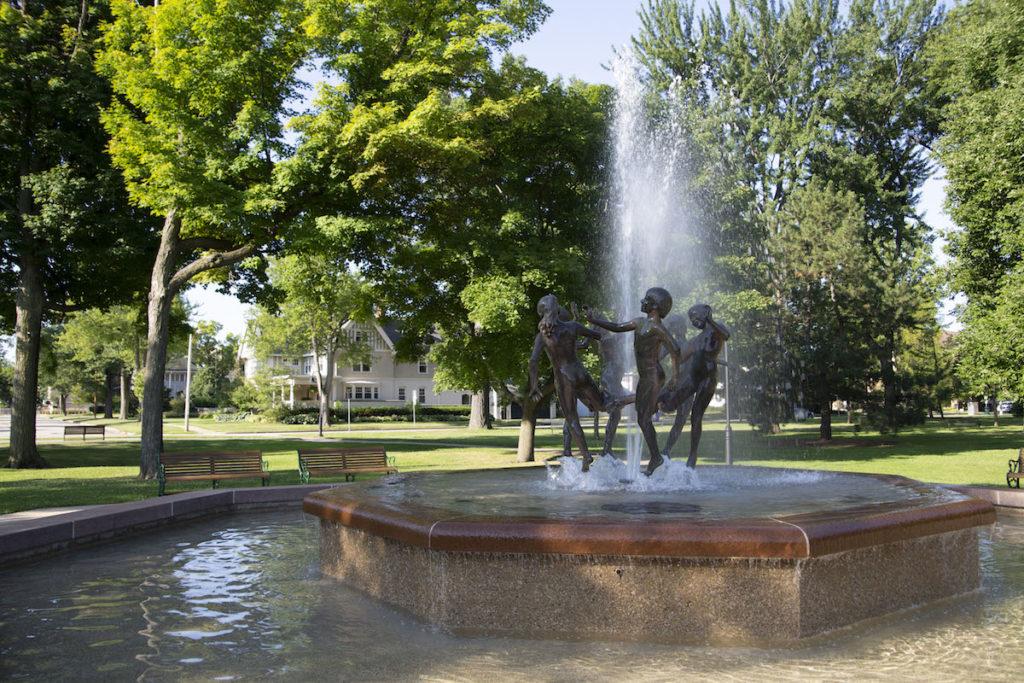 This eight-acre park is almost an extension of the Lawrence campus. It's located immediately north of campus and is home to numerous annual festivals and art fairs. It features a beautiful fountain adorned with a sculpture of dancing children. It's surrounded by historic homes that make up the City Park Historic District.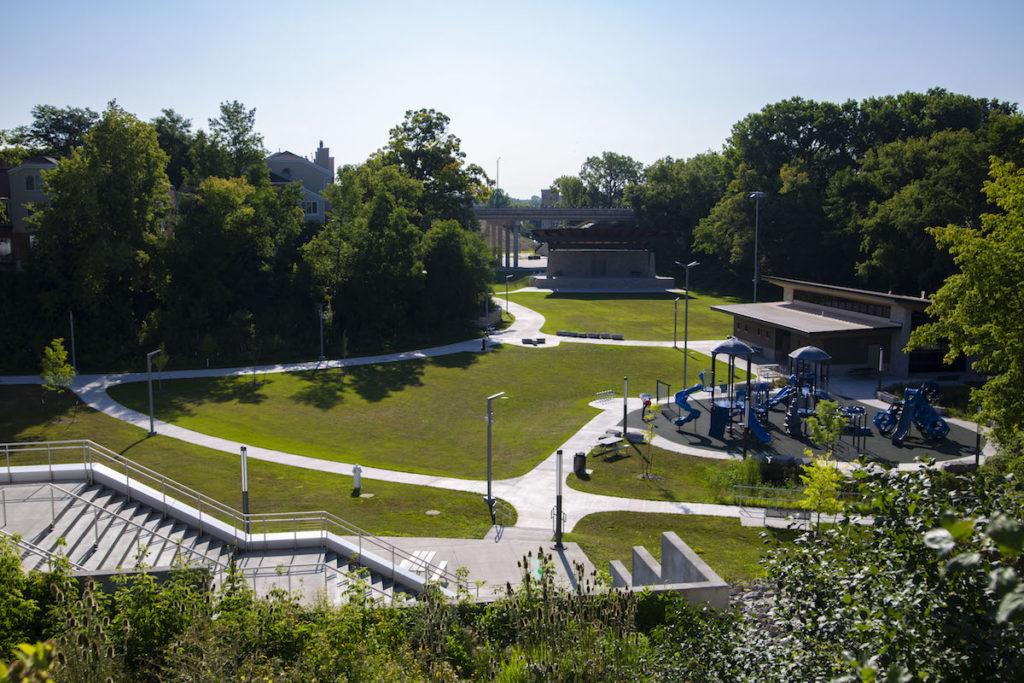 Located a few blocks west of campus, this park is built in a ravine on the south edge of the city's downtown. It recently underwent a major renovation, reopening in the summer of 2019. It's nestled against the Fox Cities Exhibition Center and features, among other amenities, a large amphitheater. Look for live music and festival opportunities in the spring, summer, and fall and ice skating in the winter.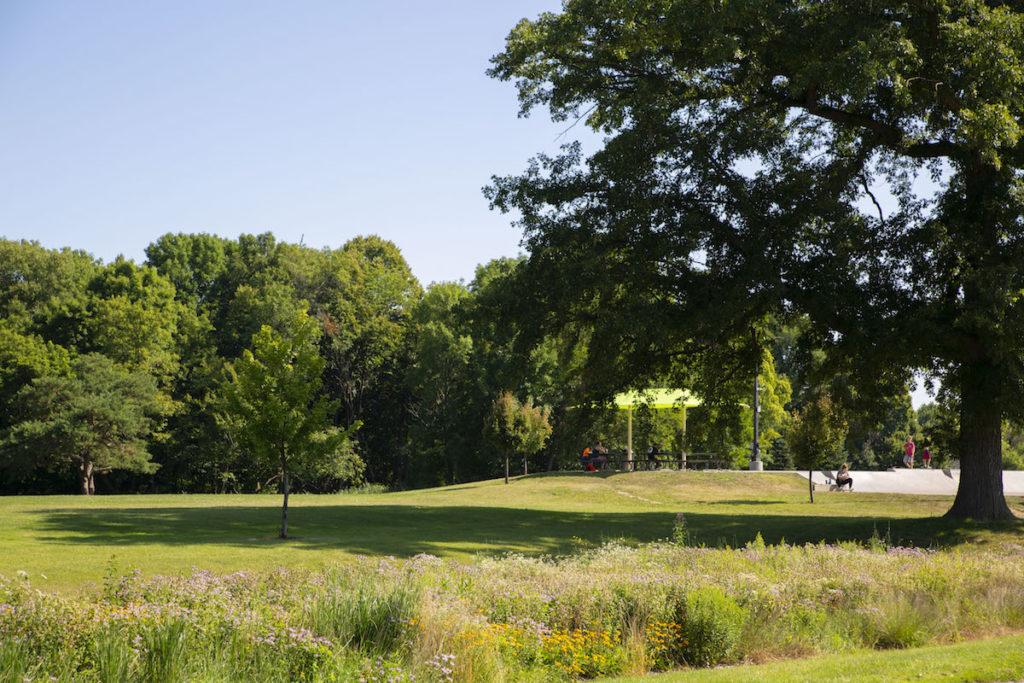 At 38 acres, this is Appleton's second largest park. It's located a mile from campus. A trail along the river, which allows for fishing opportunities and a kayak launch, connects to the Newberry Trail. The park includes a skate park and a disc golf course, among other amenities. There are two easy routes from campus to get there: Walk or bike across the College Avenue bridge and hang a left on Walter Avenue or head south on Lawe Street and take the Newberry Trail to the east.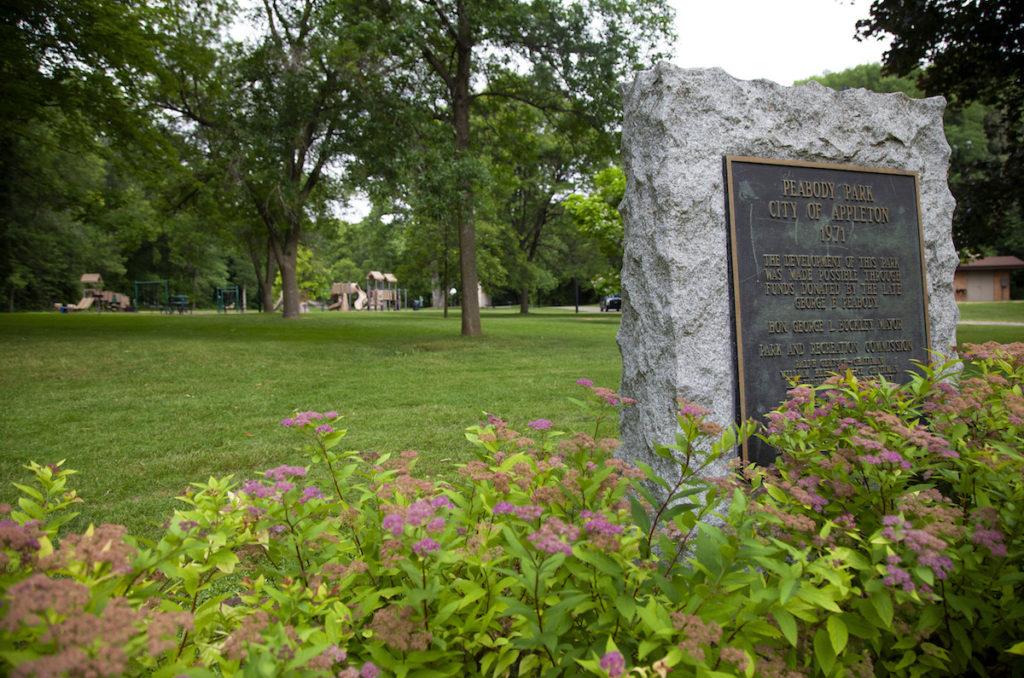 This park, one of Appleton's oldest, stretches from the river up through a beautiful ravine. It's accessible from campus by a short, scenic walk or ride to the north along N. Green Bay Road. It's a great day-trip get-away within a mile of campus.
More parks to visit: These are our favorites, but there are other beautiful Appleton parks to explore not far from campus. Check out information on Lutz Park, Pierce Park, Arbutus Park, and others here.