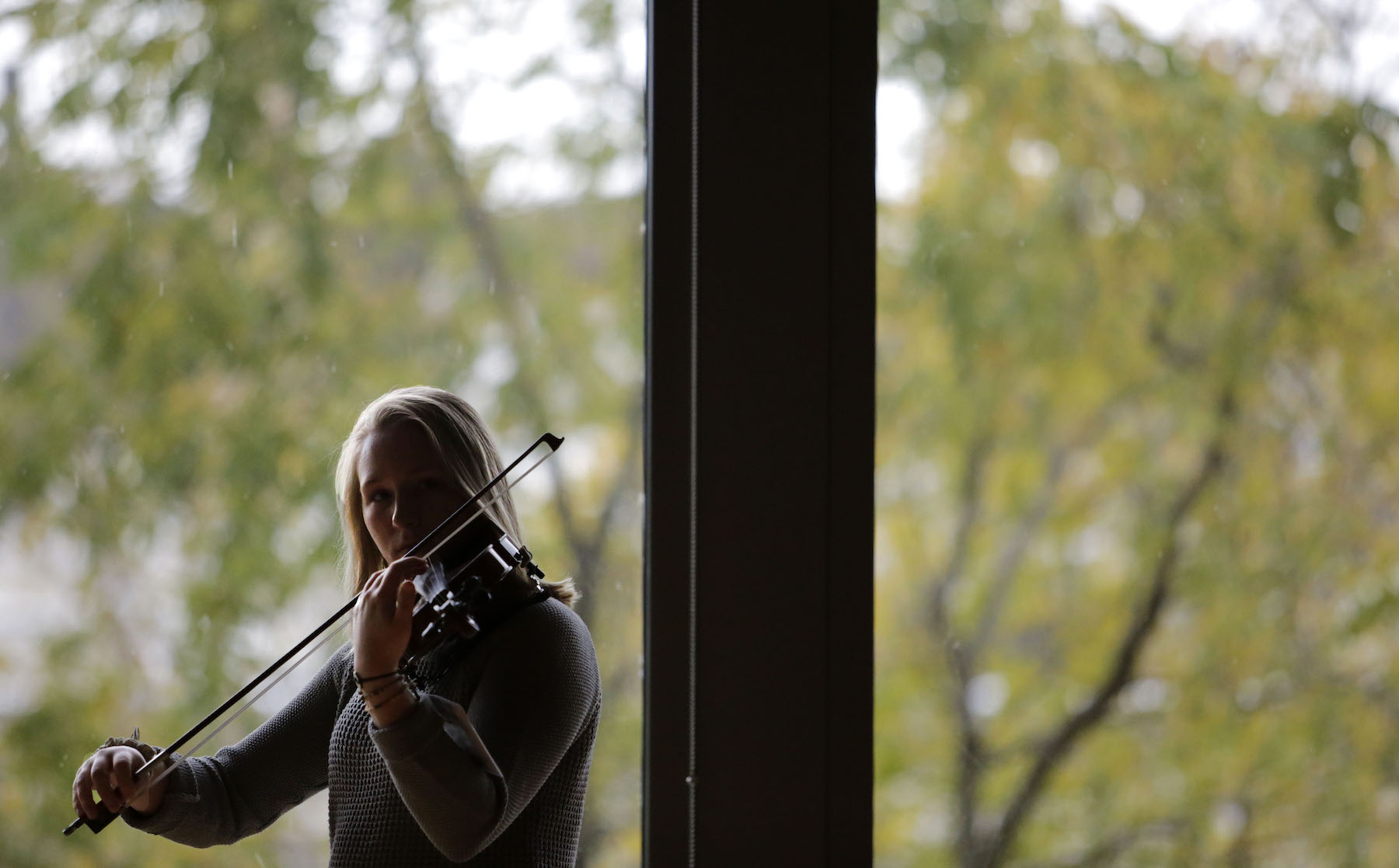 If you missed the performance of "Ten Thousand Birds" on Sunday — or would love a second look in a new setting — you are in luck.
The piece from Pulitzer Prize-winning composer John Luther Adams was performed Sunday by Lawrence Conservatory of Music students in Warch Campus Center (originally planned for Main Hall Green, it was moved indoors due to inclement weather). It will get a second performance at 1 p.m. Sunday at the Green Bay Botanical Garden, located 30 miles north of Appleton.  
Here's a photo gallery of scenes from Sunday's performance in Warch.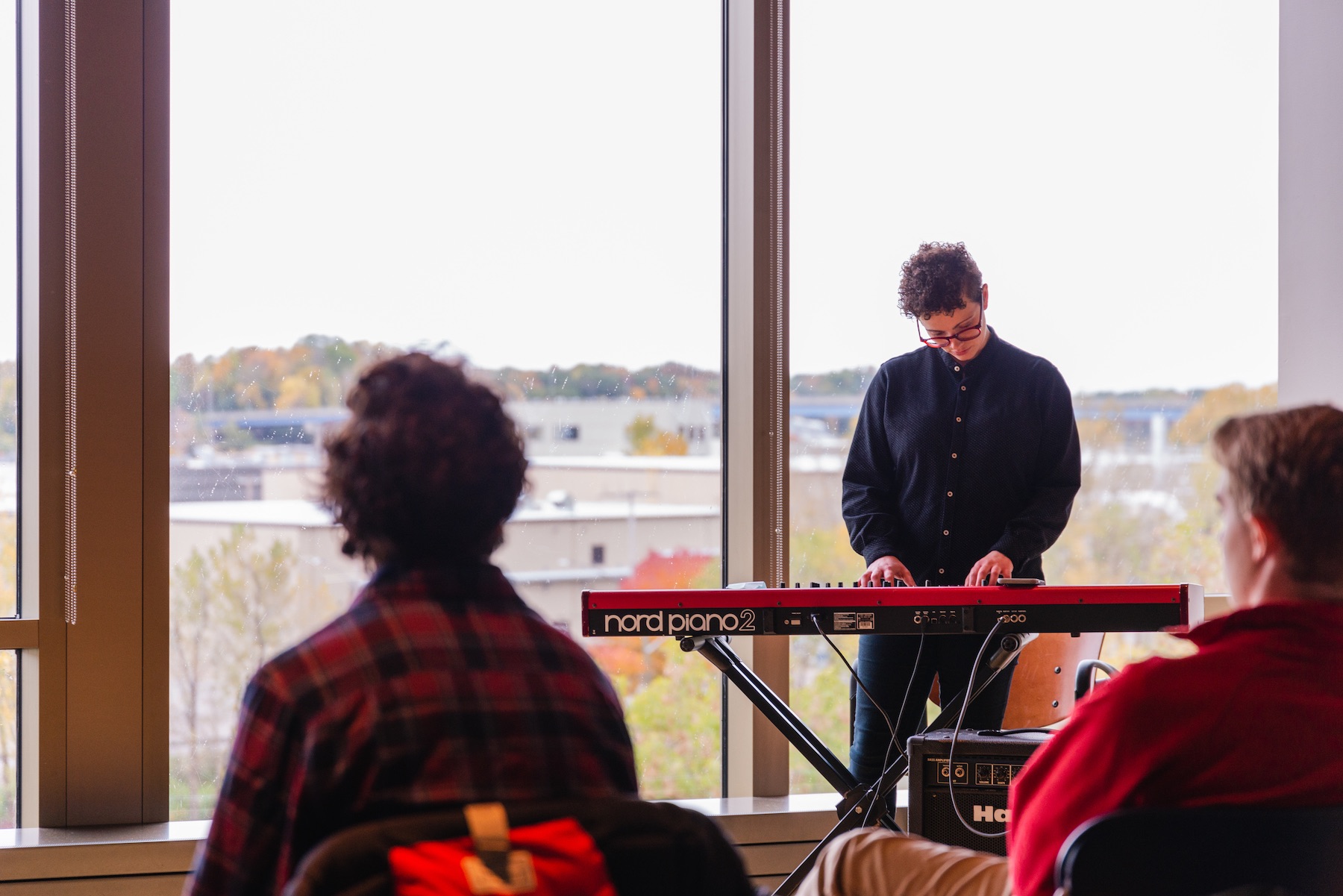 "Ten Thousand Birds" is a soundscape experience of bird songs and other natural sounds, played by 40 musicians on percussion and wind instruments, strings and piano, a celebration of music and nature. It's designed to feature natural sounds from the region where it's being performed. In this case, it'll be the sounds of animals native to the Midwest or which migrate through the region.
Audience members are free to move about, walking amongst the musicians and choosing their own pathways through the concert in order to create an individual experience of the music. 
Directors of the Lawrence University New Music Ensemble, Michael Clayville and Erin Lesser, brought "Ten Thousand Birds" to campus after premiering it with their award-winning group, Alarm Will Sound. The group commissioned Adams to write a piece for them in 2014, intrigued by the "sound worlds" he so masterfully creates in his compositions. What they received was a "folio" of bird songs, an open-ended score that was intended to be performed outdoors, and arranged in any way the ensemble wished.
Take a listen to a snippet from rehearsal of "Ten Thousand Birds."