With elementary, middle, and high schools across the country moving instruction online, there's an urgent need for online tutoring at all grade levels.
Kristi Hill, director of the Center for Community Engagement and Social Change, is overseeing Lawrence's portion of the program, in partnership with St. Norbert College and the University of Wisconsin-Oshkosh.
"After sending out a virtual volunteer interest survey, 53 Lawrentians expressed interest in volunteering to provide online tutoring," Hill said.
Training for the interested students is already under way.
Implementing the program quickly is key as so many students have been displaced from their schools.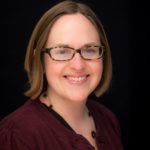 "We are hopeful the program will start to address the educational equity gap that is likely to occur due to school closures," Hill said.
The program was created by Dr. Bola Delano-Oriaran, associate professor of teacher education at St. Norbert College, who invited her colleague, Dr. Marguerite Penick-Parks, graduate program coordinator and professor at UW-Oshkosh, to collaborate on this program. St. Norbert and UWO launched the program with more than 100 of their students signing up. To date, five other colleges and universities are involved in the collaborative program with more than 600 registered families.
Lawrence students are expected to participate in the program through May 29.
Families, both locally and across the country, can sign up for the tutoring for their children at go.lawrence.edu/VITAL. They must have basic internet service, and acceptance will be on a first-come, first-served basis. Students will be assigned the same tutor for the duration of the program.
The Appleton Area School District is assisting Lawrence in launching its portion of the volunteer project.