For the four Lawrence University students who are studying abroad during spring term in Dakar, Senegal — part of the school's Francophone Seminar program— the immersion in daily life in the west African country is invaluable. 
"All of our courses are either in French or Wolof, and the people around the Baobab Center are always chatting with us and pushing us to learn new phrases in Wolof or French, so we are truly immersed in the language and culture," said Greta Wilkening '21.
Accompanied by Dominica Chang, the Margaret Banta Humleker Professor of French Cultural Studies and an associate professor of French, the students are staying with host families, studying at the Baobab Center, being immersed in local customs and languages and working on independent study projects.
We asked Chang to tell us a little about the program and we asked the four students to share their experiences halfway through the 10-week term. Their responses are below.
Dominica Chang, a brief introduction:
"Hello! Bonjour! Asalaam Alaikum! Na nga Def? I teach French at Lawrence and am leading this spring's Francophone seminar in Dakar, Senegal. 
"Lawrence University's Department of French and Francophone Studies is proud to lead a long-term study abroad experience for students to Dakar, Senegal. This program, which first began in 1996, is unique for many reasons: not only does a member of the department's faculty accompany students for the entirety of their stay (both teaching French language and taking courses from local instructors with them), but participants experience complete cultural and linguistic immersion in Senegal, a francophone country with deep ties to France but with its own distinctly rich and proud history and culture. 
"While in Dakar, The Baobab Center (African Consultants International) is a home base resource center that arranges family home stays and service learning opportunities, provides cultural orientation workshops and language instruction in Wolof, and organizes cultural excursions in Dakar and other cities and villages in Senegal."
More on the Francophone Seminar program can be found here.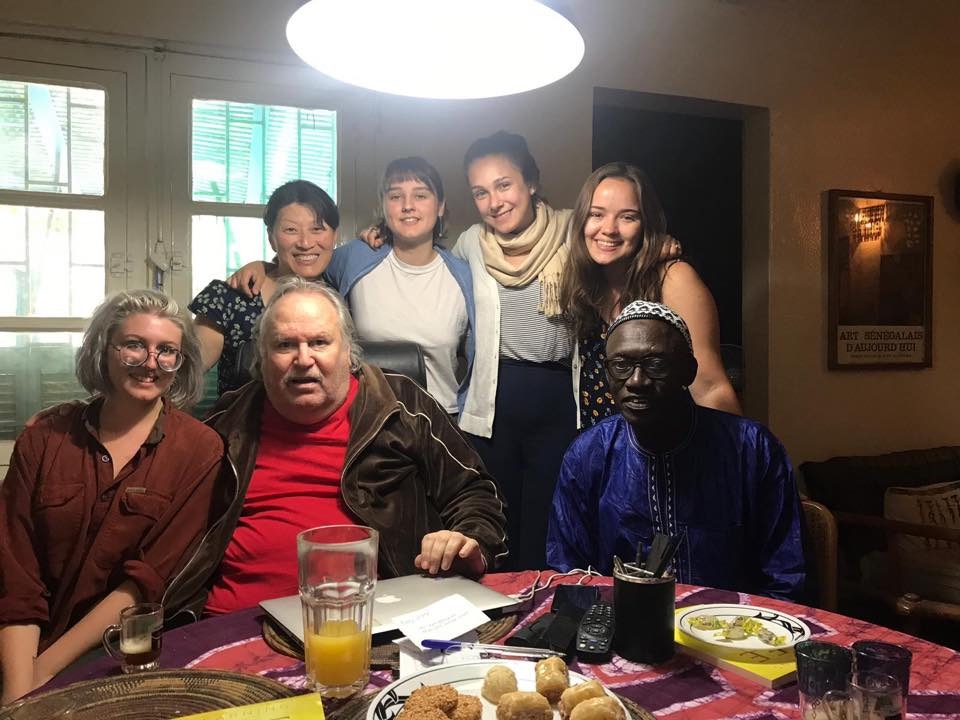 Meet the students:
Bronwyn Earthman '21 is a biology and French major from Minneapolis:
"My host family here in Senegal has been a little bit different than I initially expected because my host mom is in France with her husband getting a medical treatment, and so I have been living with my three host brothers, Lucas, 23, Noel, 15, and Marco, 9. They are the best, and I've had a great time hanging out with them!
"The Baobab Center is our home base, where we have all of our classes. It's about a three-minute walk away from my house, which is so convenient! Africa Consultants International (ACI) was founded in 1983 by Gary Engleberg and Lillian Baer, and its mission is to promote intercultural understanding, social justice, health, and the well-being of the people. The center has two main floors with many classrooms, where we have classes with guest professors from the university, as well as with professors from the center and Dominica. The faculty and staff of ACI are so wonderful and helpful, and are definitely my favorite thing about the center. Every morning when I walk in the building, everyone greets me enthusiastically in Wolof and French, giving me the opportunity to practice both."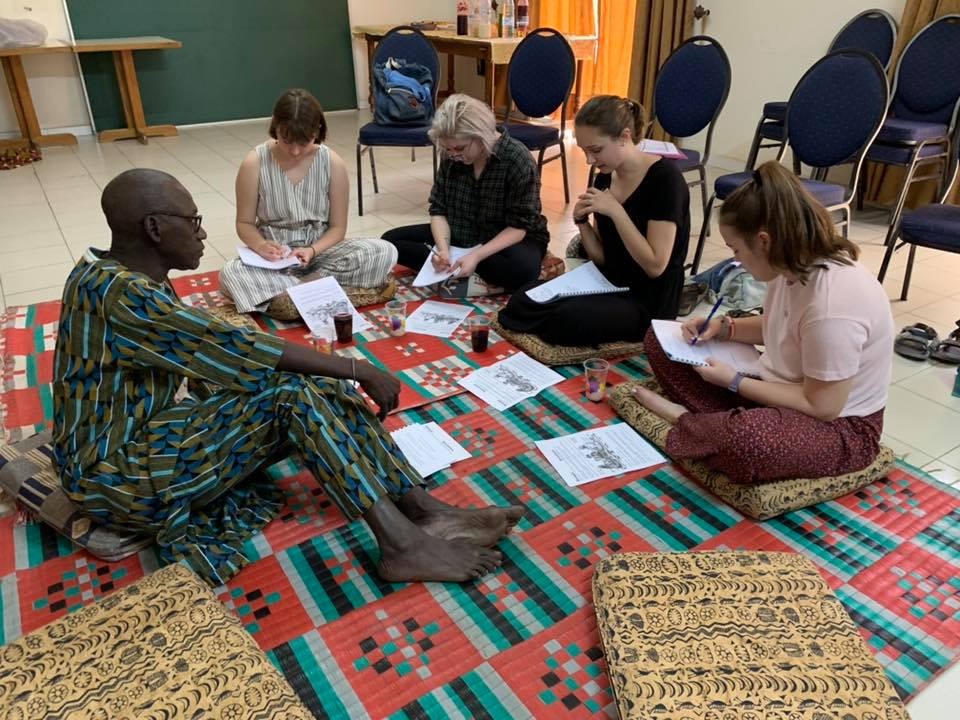 Miriam Thew Forrester '20 is double-majoring in English and government (international relations) with a French minor:
"My host family lives in the neighborhood of Mermoz. I live with my host mom (Gnagna) on her floor, but her son and his family live on the floor above us so I also have a little brother (Mouhammed) and a baby sister. My house is right on the VDN (one of the main roads in Dakar), so my walk to and from the Baobab Center is always interesting.
"One of my favorite things about Dakar is that there is so much to love; it's made it almost impossible for me to choose my independent project. I'm primarily interested in identity (and its creation, expression, transformation, transmission, etc.), and Dakar has a seemingly infinite array of possibilities for this. There's the graffiti, which is not illegal here and incorporates various aspects of Senegalese identity, culture, and traditional art forms while simultaneously pushing cultural norms. 
"The mix of the French and Wolof languages (as well as Pulaar and others) in daily life is incredible, and I'm currently beginning to conduct interviews focusing on the impact of language on identity here. Each interaction has offered something new, and I am so excited to continue exploring the culture here."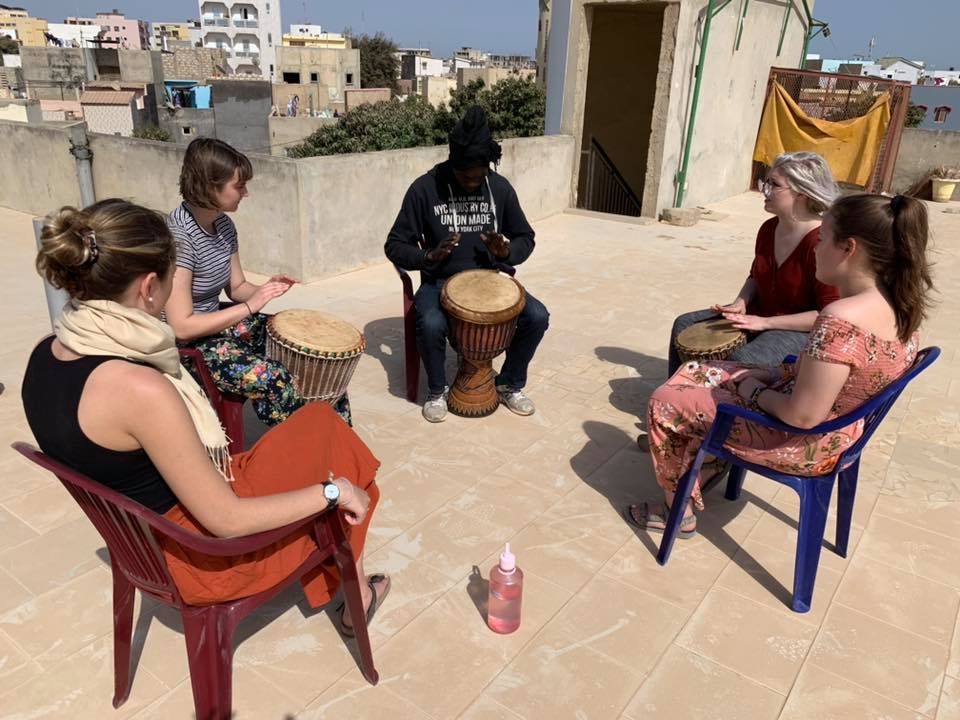 Tamima Tabishat '20 is majoring in global studies with a focus on cities and is pursuing a triple minor in French, German, and Arabic language studies. 
"I chose to study in Dakar to improve my French-speaking skills and to work on my senior project. During these 10 weeks, I am staying with a host family that lives very close to the center. My host parents, Chantal and Babacar, are very kind and I felt like a part of their home from the very first day. Chantal takes me with her to markets, family gatherings and church services, which have all been very enriching experiences. 
"For my service learning project, I have been researching the role of the second-hand clothing market in Senegal and its impacts on local tailors and the textile industry. Over the past few decades, used clothing from the U.S., many European countries, and China have flooded into Senegal by the ton and created an enormous second-hand clothing market where used clothing is sold for a fraction of its original price. Not only is this industry harmful to the environment, but it has destroyed local industries and jobs such as fabric production and tailoring as it has become more affordable for consumers to purchase second-hand items from overseas than locally made garments.
"Over the course of my time in Dakar, I hope to learn more about this global phenomenon through interviews with local tailors, second-hand vendors, fashion designers, and fabric shopkeepers."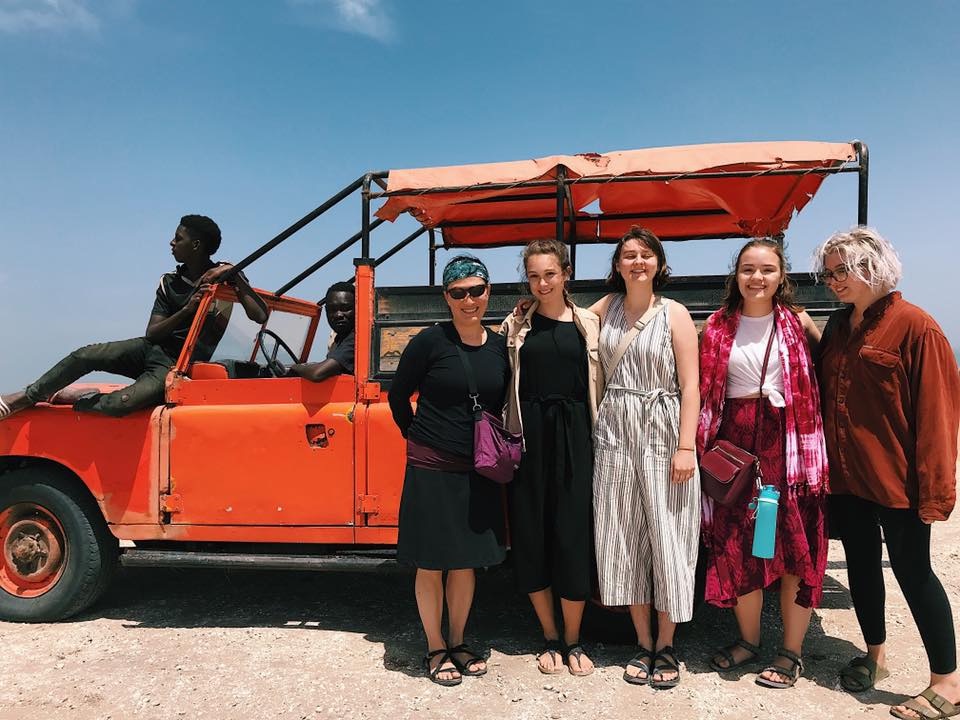 Greta Wilkening '21 is an environmental studies major with a French minor.
"I live with a host family near the Baobab Center, where I attend class. My family is quite large: about 18 people in total, though neighbors and friends will always drop by at any given time. My host family speaks mainly Wolof, the local language, and they are always helping me learn new phrases in Wolof. Three younger host-siblings are always ready to play with me, even after I return home from a long day of classes.
"At the Baobab Center, we take many different classes throughout the week. We take classes like Senegalese literature and history, political history, contemporary art, Islam in Senegal, Wolof, and music and dance. In music and dance, we are learning to play the kora, a stringed instrument, and are also learning a dance routine that we will perform at the end of the program."
Follow the Lawrence students' educational journey in Senegal, including more photos and video, on Facebook @lawrenceinsenegal.