As a pair of lifelong learners and educators, married couple Richard Zimman '73 and Valerie Cox know what makes a strong education.
Together, they have an abundance of experience at nearly all levels of education. Zimman was a middle and high school teacher for years before rising through the ranks to serve as superintendent of the Ripon Area School District until his retirement in 2013, after which he began a career in national education policy. Equally as impressive, Cox utilized her career in teaching high school at the Advanced Placement level to transition into becoming an instructor of education at the University of Wisconsin-Oshkosh.
Their careers have taught them what makes a solid education—which is exactly why they choose to support Lawrence, through their membership in the Legacy Circle and their roles as leadership supporters of the Lawrence Fund.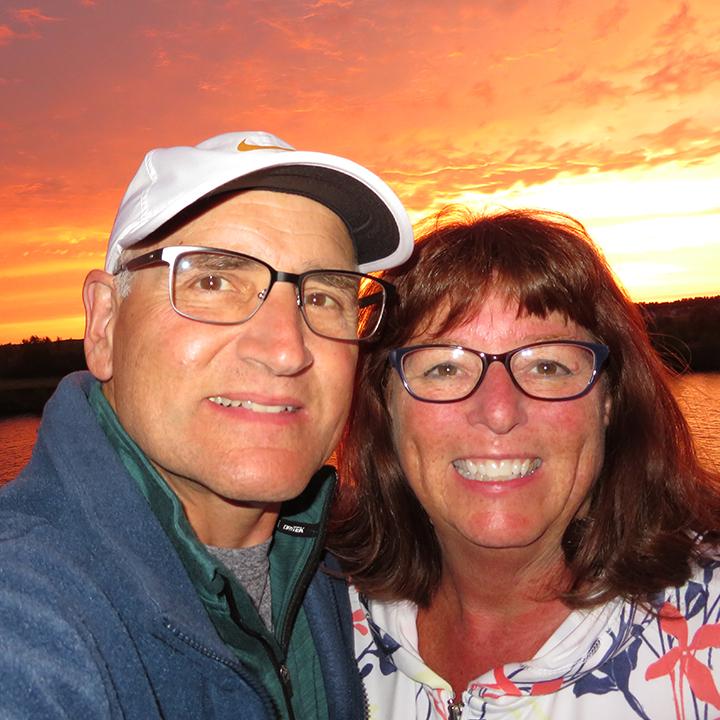 As students and educators, Zimman and Cox have seen firsthand what Lawrence does for its students. While attending Lawrence, Zimman developed his passion for learning and service which proved to be the foundation for his career in public education. Although not an alumna herself, Cox has worked closely with the university, supervising student teachers, presenting lectures and teaching in the AP Summer Institute on campus. Having participated in Lawrence's educational process from both sides, they have seen how Lawrence shapes its students into more knowledgeable, insightful, compassionate and accepting adults.
"We have been very fortunate in our lives, and Lawrence has played a significant role in that," Zimman and Cox stated. "If others before us had not had the foresight and willingness to donate so that Lawrence could be there for us, our lives would be lessened. We want to continue providing the same support for current and future students by paying it forward."
Zimman and Cox's most recent contribution to Lawrence took the form of a generous donation supporting the construction of the new Science Learning Commons—what Zimman and Cox referred to as a "shining example of what teaching and learning should look like in today's world." This modern and interactive classroom will allow for an active learning environment for introductory science courses, which has been shown to decrease failure rates by 36%.
"We hope that others will look at a couple of public school history teachers who helped Lawrence modernize its science classrooms just because it needs to be done for the future of our society and feel inspired to make their own unexpected contributions to Lawrence to pay it forward," Zimman and Cox stated. "It's the right thing to do for the college that was there for us and will need to be there for future students looking for their own Lawrence experience."