History has a way of repeating itself.
As a Lawrence theater and English double major who is doing her Senior Experience in conjunction with the Department of Theatre Arts' production of Richard III, Haley Stevens '20 hopes audience members remember that famous adage as they watch the action unfold this week on the Cloak Theatre stage.
Written almost 400 years ago, it might not initially be obvious how the themes and content of Richard III could be relevant to a modern audience. But when looking at today's political climate, some of Richard III's key plot points—betrayal, power struggles and rumor campaigns, to name a few—may not seem so foreign, she said.
"I want the audience to feel like this is weirdly familiar, like unexpectedly familiar," Director Timothy X. Troy said, echoing Stevens' assessment. "It's not necessarily a happy thought. It happens every day in rehearsal as we're working our way through scenes. We're like, man, that just happened last week. … But that's true of all great literature. Each era finds its way into it. These were people who lived through a tumultuous time. And guess who we are?"
For the cast and crew of Shakespeare's Richard III, the past five weeks of rehearsal are finally coming to fruition. Set to open on Thursday night, Richard III will be performed in Cloak Theatre at 8 p.m. Feb. 20–22, with an additional 3 p.m. matinee Feb. 22.
With an abridged script that has condensed the original four-hour play into 90 minutes of action, the production, subtitled "I am Myself, Alone," tackles the challenge of analyzing the choices individuals make, both in a historical context and today.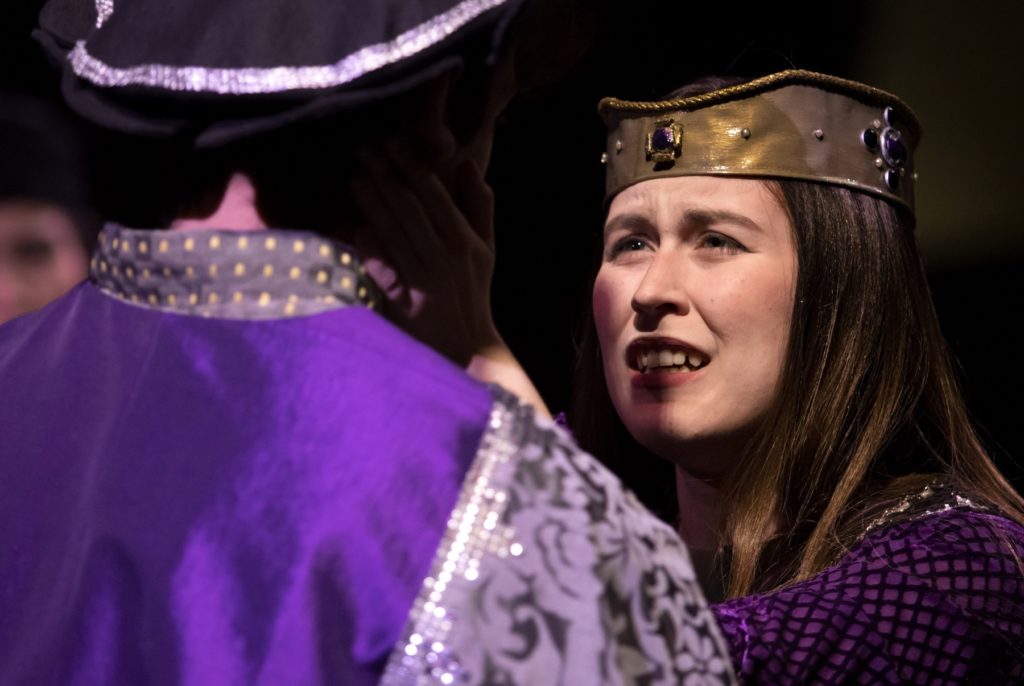 The production tells the story of Richard III, an English nobleman who will do virtually anything to ensure his rise to the throne following a 30-year civil war—no matter the cost. In order to condense the play to 90 minutes, an effort spearheaded by Olivia Gregorich '17 and Troy, the team had to choose one primary thematic point of view to depict in depth. Settling on the concept of human agency and the factors that restrict it, this production explores the challenging idea of how individuals can make the best decisions for themselves when their options are inherently limited.
Although this concept can easily be understood by a modern audience, placing it in its proper historical context adds an additional level of depth to the production. This historical understanding was enhanced in 2012, when the body of the real Richard III was discovered and exhumed.
As part of the first generation of productions of Richard III since then, the production team has been able to rediscover the play and utilize information about Richard III that previously could not have been confirmed. Having this new knowledge allows the team to explore the production in a new light.
First, it is now confirmed that Richard III truly had a disability, which had previously only been rumored. Christopher Follina '20, the actor who plays Richard and a theater and religious studies double major doing this production for his Senior Experience, also has a disability, which allows for a more influential and nuanced interpretation of Richard's character, according to Troy.
Written only a few generations following the real events that occur in the play, original Elizabethan audiences would have been able to recognize the character of Richmond as their queen's grandfather and would likely have had grandparents who fought in the civil war.
"It's kind of the equivalent of watching a play around Vietnam or World War II," Stevens said. "It's something that happens even now when we're generations removed from great conflict and then a play portrays it in order to bring back the understanding of what other people, your ancestors, could have gone through."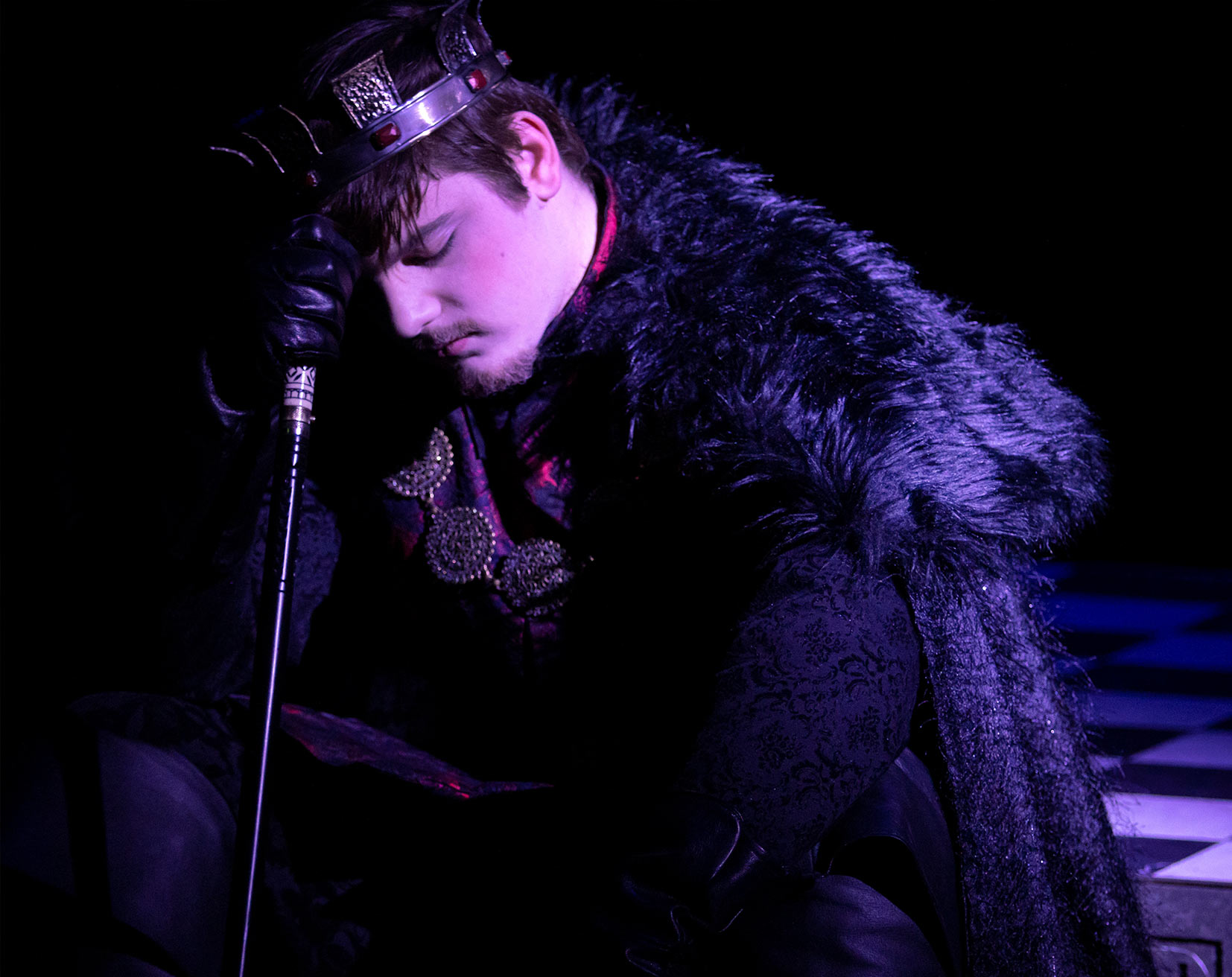 Although this weekend's audience will not have the same close connection to the characters and events of the play as the Elizabethan audience, Troy and Stevens both believe the universal themes and patterns depicted in Richard III can be transferred across time and found in every period of history—including this one. The specific players and timelines may change, but the fundamental story remains the same.
"When you do the show, you keep the story alive," said Alec Welhouse '23, the actor playing the Duke of Buckingham. "You don't let the story die. If we weren't doing this show, I don't think anyone at Lawrence would be talking about King Richard or anyone like that. But since we're doing it, it sparks that interest again. It gets people interested in Shakespearean times and makes you want to learn more about it."