We're just a couple of short weeks away from Lawrence University's 2019 Commencement, the 170th in the school's storied history.
Here are 19 things to know as you prepare for the big day.
1. Sunday morning celebration: The ceremony on the Main Hall green will begin at 10 a.m. on Sunday, June 9. All comers are welcome. The big tent that usually covers the seating area is not available this year, so it'll be an open-air event. An alternate indoor site on campus — with limited seating — will be prepped for use should the weather be such that an outdoor ceremony is not possible. Watch for details on the Commencement page of the Lawrence website.
2. A class of brilliance: More than 330 students are expected to take that magical walk across the stage. Of those, 288 are bachelor of arts grads, 28 are bachelor of music grads and 15 are combo B.A./B.Mus. grads. Another 11 are participating in the ceremony but not receiving degrees until December.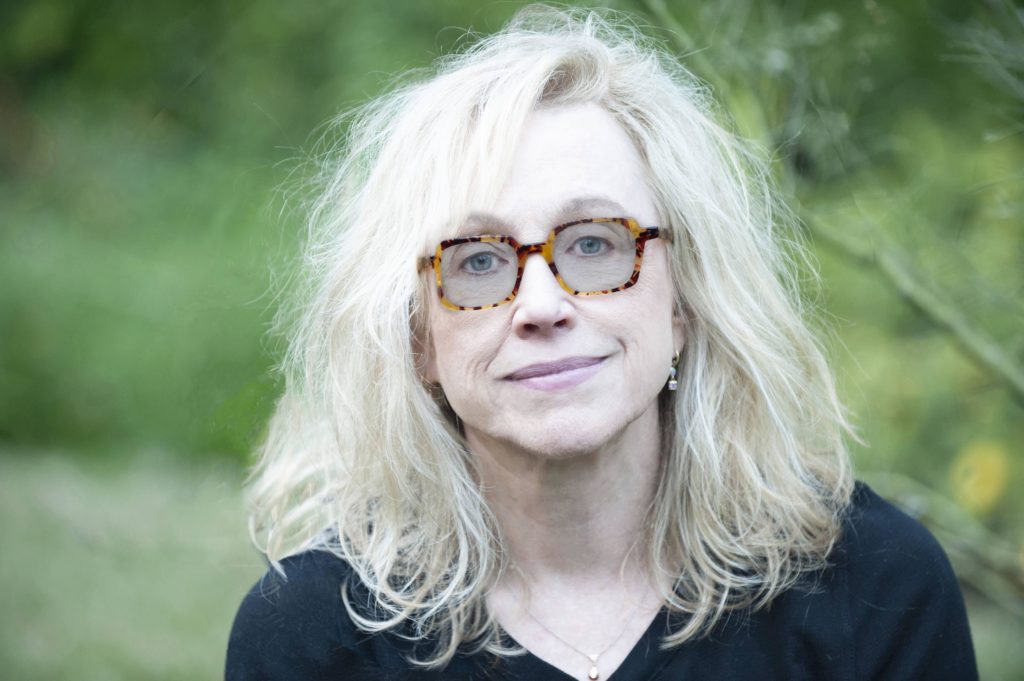 3. A speaker from stage and screen: Commencement speaker Lee Shallat Chemel '65 will return to campus with stories to tell and wisdom to mine from an impressive career directing theater and television productions. Her deep love of theater was first sparked during her time at Milwaukee-Downer College and then Lawrence. After more than 15 years directing theater, most notably during a 10-year stint as conservatory director at South Coast Repertory in Orange County, California, she transitioned to the small screen, directing for such notable TV shows as "Family Ties," "Murphy Brown," "Arrested Development," "The Bernie Mac Show," "Gilmore Girls" and, most recently, "The Middle."
4. From the senior class: Commencement also features words of insight and wisdom from a member of the senior class. This year's speaker, selected by her peers, will be Jordyn Pleiseis '19, an anthropology major from Milwaukee.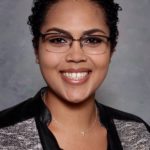 5. Saying goodbye: Honoring retiring faculty is always a significant — and often emotional — part of Commencement. The Lawrence community will be celebrating two long-serving tenured faculty as they bid adieu to the classroom, Bruce Hetzler, professor of psychology, and Kenneth Bozeman, the Shattuck Professor of Music in the Conservatory of Music's voice department. Both have taught hundreds (maybe thousands) of Lawrentians during their celebrated four decades-plus at Lawrence.
6. Livestream available: A livestream of the ceremony will be available for viewing in real time. It's an opportunity to watch the ceremony online if you can't be in attendance. The livestream can be accessed at the time of the event from the Commencement page.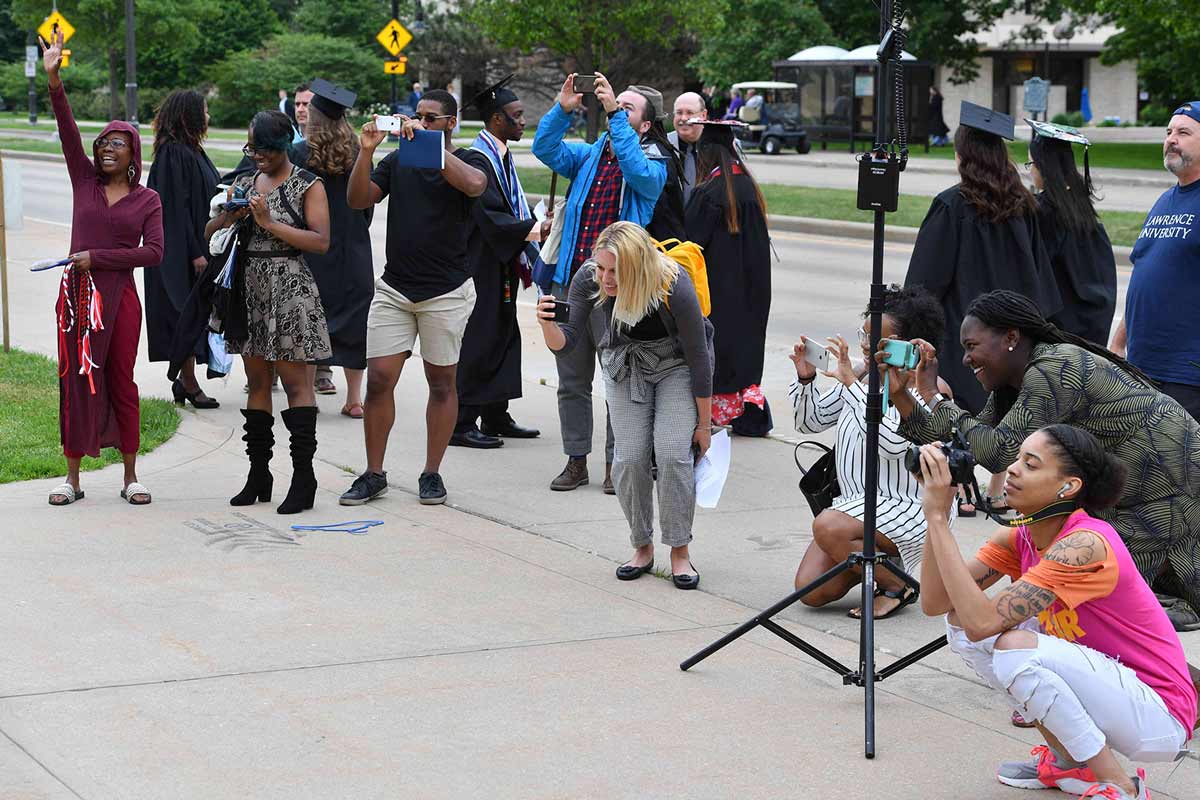 7. Smile, you're on camera: Yes, there will be plenty of opportunities for family and friends to take photos of their graduates. There are lots of picturesque locations across campus.
8. Talent on display: Commencement weekend is a chance for seniors to show some skills, with a Senior Art Exhibition in the Wriston Art Center Galleries set for Friday (10 a.m. to 6 p.m.), Saturday (10 a.m. to 6 p.m.) and Sunday (noon to 4 p.m.) and a Commencement Concert featuring members of the Class of 2019 planned for 7:30 p.m. Friday in Memorial Chapel. Look for a reception following the concert in Shattuck Hall, Room 163.
9. Spiritual journey: On Saturday, the 11 a.m. Baccalaureate Service, a multi-faith celebration of the spiritual journey of the Class of 2019, will be held in Memorial Chapel. Assistant Professor of Religious Studies Constance Kassor will deliver the address. It's presented for seniors and their families.
10. Picnic moves indoors: The annual Commencement weekend picnic at noon on Saturday, held on the Main Hall green in past years, has been moved inside the Warch Campus Center. Seniors and their families, as well as faculty and staff, are invited. Following the picnic, President Mark Burstein will host a reception for seniors and their families at the president's home from 1:30 to 3:30 p.m.
11. In search of parking: Parking is available in the city parking ramp just west of campus. Some street parking is available around campus but availability can't be guaranteed. Here is some helpful parking info from the City of Appleton.
12. There will be awards: As per tradition, several of Lawrence's most cherished awards will be handed out to faculty during the Commencement ceremony — the University Award for Excellence in Teaching, Award for Excellence in Scholarship or Creative Activity, and Excellence in Teaching by an Early Career Faculty Member. The winners are not announced until Commencement.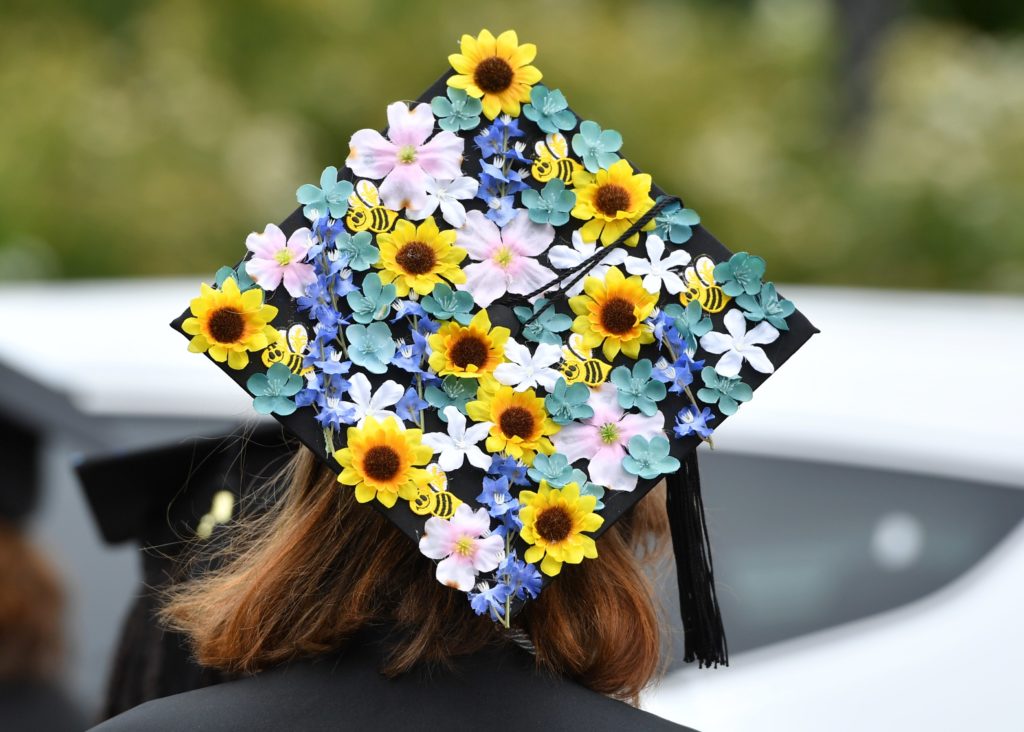 13. Dressed for success: The regalia of Commencement is among the great traditions of higher education — the gowns, the caps, the hoods, the cords all signaling a particular accomplishment along the journey of academia. 
14. Music to come and go: Speaking of grand traditions, the music of the processional and the recessional will embrace this group of graduates, courtesy of the Lawrence University Graduation Band. Andrew Mast will again conduct as the band performs Crown Imperial by William Walton for the processional and Procession of the Nobles by Nikolai Rimsky-Korsakov for the recessional.
15. Familiar and new faces: Led by President Mark Burstein, there will be familiarity in the ceremony. Kathy Privatt, the James G. and Ethel M. Barber Professor of Theatre and Drama, will again serve as faculty marshal. David C. Blowers, chair of the Board of Trustees, will offer the convocation for the second year in a row. Provost and Dean of Faculty Catherine Kodat will present the faculty awards. One notable change will come in the opening and closing words, a duty handled for many years by Howard E. Niblock. He retired last year, and that honor now falls to Linda Morgan-Clement, the Julie Esch Hurvis Dean of Spiritual and Religious Life.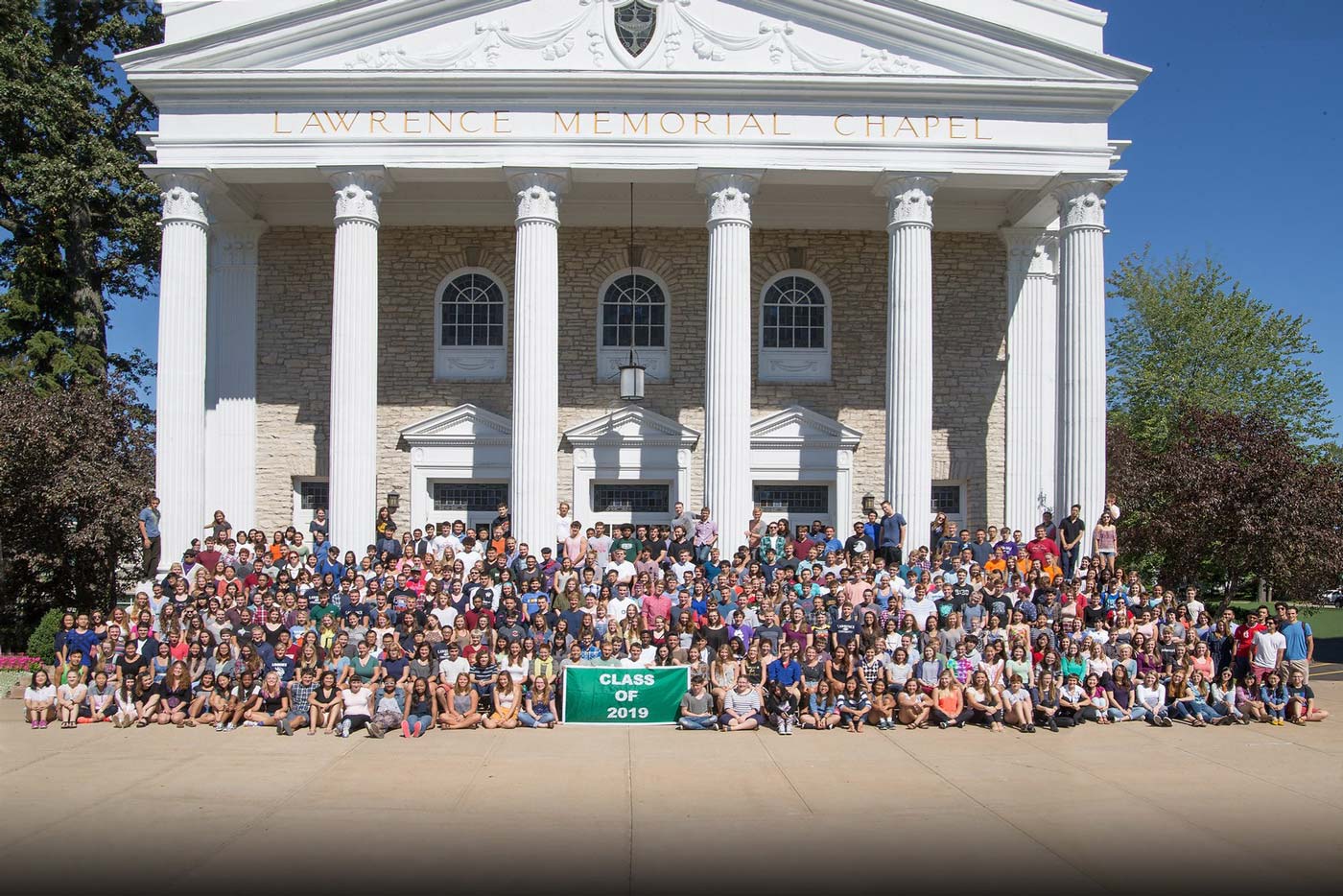 16. Class colors: Look for plenty of green to be on display during Commencement. The tradition of assigning a color — red, green, yellow, or purple — to each class at Lawrence has its roots in Milwaukee-Downer history. It was reinstated at Lawrence in 1988 and has continued since. The color of the Class of 2019 is green.
17. Conferring of degrees: That magical moment when the graduates' names are called and they make the walk across the stage and the degrees are conferred is the heart and soul of any Commencement ceremony. Handling those duties for bachelor of music recipients will be Burstein and Dean of Conservatory Brian Pertl '86. Handling for bachelor of arts recipients will be Burstein and Kodat.
18. A parade of another sort: A parade of graduates isn't the only parade during the June 8-9 weekend that might get your attention. The 68th annual Flag Day Parade will march through downtown Appleton beginning at 2 p.m. Saturday. It will affect traffic in the downtown area as thousands of onlookers line the streets to watch the state's oldest Flag Day parade. It'll start on Oneida Street at Wisconsin Avenue, make its way to College Avenue, then proceed through the downtown, turning north at Drew Street and ending at City Park. 
Parade on June 8-9 weekend
19. A Juneteenth celebration: Speaking of city events near campus, you may also want to note this one on your calendar. Appleton's ninth annual Juneteenth Celebration will take place from noon to 6 p.m. Sunday in City Park, providing a possible post-Commencement destination. It also will affect parking near the campus in the afternoon hours.