Lawrence University has announced its 2023-24 Performing Arts Series, featuring performances that will showcase talented jazz, classical, brass, string, and world music artists.
Season tickets go on sale July 1; single tickets go on sale Sept. 15. Tickets for Memorial Chapel performances are $30/adults, $25/seniors; tickets for Harper Hall performances are $15/adults, $10/seniors; all are free for students with a school ID. Season tickets are "create your own" series of four or more concerts, with a 15% discount.
See more on Lawrence's Performing Arts Series
The lineup includes:
Founders, 7:30 p.m. Sept. 22, 2023, Memorial Chapel: Founders is a songwriting collective comprised of Ben Russell, Brandon Ridenour, Hamilton Berry, Yoonah Kim, and Greg Chudzik. They combine classical and folk music with original compositions and pop arrangements.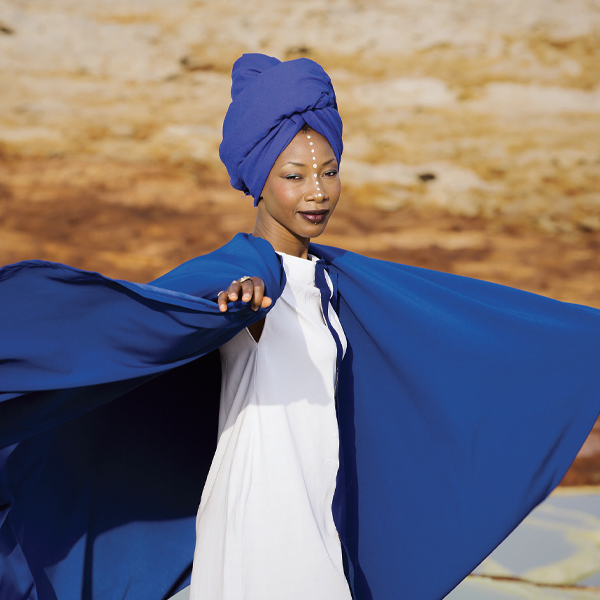 Fatoumata Diawara, 8 p.m. Oct. 4, 2023, Harper Hall: Fatoumata Diawara is a renowned African musician, celebrated for her innovative and authentic sound. Fenfo, her Grammy-nominated album, showcases her storytelling abilities, addressing universal themes of respect, love, migration, and building a brighter future.
Boston Brass, with Lawrence University Wind Ensemble and Symphonic Band, 7:30 p.m. Oct. 14, 2023, Memorial Chapel: For over 30 years, Boston Brass has offered a distinctive musical experience, blending classical arrangements, jazz standards, and original brass compositions.
Alicia Olatuja Quintet, 7:30 p.m. Nov. 3, 2023, Memorial Chapel: Vocalist, composer, and arranger Alicia Olatuja gained global recognition for her stunning vocal performance during President Obama's second inauguration. Olatuja combines the earthy with the sublime. Her debut album, Intuition: Songs from the Minds of Women, celebrates female composers.
Magos Herrera Quartet, 7:30 p.m., Nov. 4, 2023, Memorial Chapel: A dazzling jazz singer-songwriter, producer, and educator known for her sultry voice and unique presence in the Latin American jazz scene, Magos Herrera's style blends contemporary jazz with Ibero-American melodies and rhythms, transcending language barriers.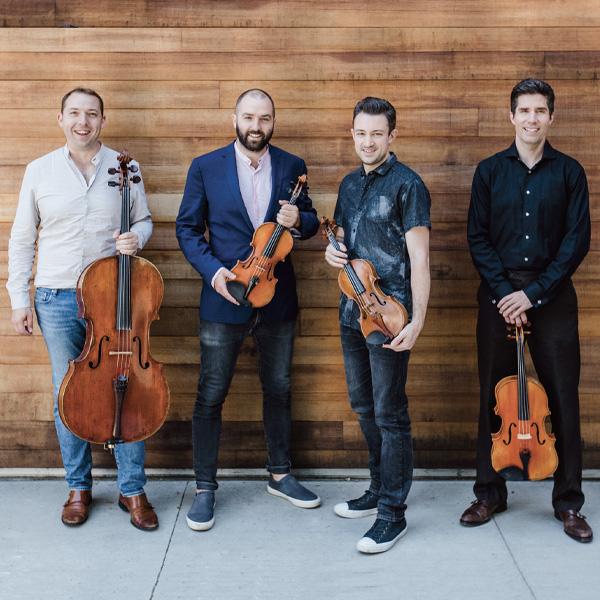 Escher String Quartet, 7:30 p.m. Feb. 2, 2024, Memorial Chapel: The Escher String Quartet is acclaimed for their insightful music and beautiful tones. They have been recognized as a former BBC New Generation Artist and have received the Avery Fisher Career Grant.
Heron Valley, 8 p.m. Feb. 14, 2024, Harper Hall: Hailing from Scotland, Heron Valley's style is rooted in Scottish and Irish traditional music. The four-piece group features Abigail Pryde on fiddle, guitar, and vocals; Keith Morrison on keys; Alastair Maclean on bagpipes and whistles; and Callum Cronin on bass and guitar.
Blue Note Records 85th Anniversary Celebration, starring The Blue Note Quintet, 7:30 p.m. Feb. 17, 2024, Memorial Chapel: Blue Note Records celebrates their 85th Anniversary with a U.S. Tour featuring The Blue Note Quintet, honoring the label's history and showcasing their current roster. Led by Gerald Clayton, a six-time Grammy nominee and renowned pianist, the group includes Joel Ross on vibraphone, Immanuel Wilkins on saxophone, Kendrick Scott on drums, and Matt Brewer on bass.
Zakir Hussain with Sabir Khan and Debopriya Chatterjee, 7:30 p.m. April 6, 2024, Memorial Chapel: Two-time Grammy Award-winner Zakir Hussain enjoys fame not only in his native India but the world over. Hussain's 2023-24 offerings include a Classical Indian trio with Sabir Khan on sarangi and Debopriya Chatterjee on bansuri, two of India's most accomplished traditional instrumentalists.
David Portillo, tenor with Craig Terry, piano, 7:30 p.m. April 26, 2024, Memorial Chapel: Praised by Opera News for "high notes with ease, singing with a luxuriant warm glow that seduced the ear as he bounded about the stage with abandon," American tenor David Portillo has established himself as a leading classical singer of his generation.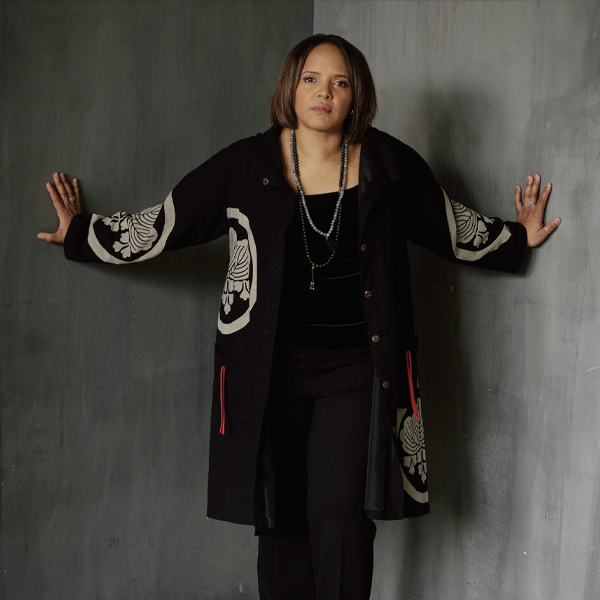 Terri Lyne Carrington: New Standards, 7:30 p.m. May 10, 2024, Memorial Chapel: Terri Lyne Carrington, an interdisciplinary artist and NEA Jazz Master, is a multiple Grammy Award-winning musician, activist, and educator. Over the past decade, she has advocated for inclusivity and amplified the voices of women, trans, and non-binary individuals in jazz. Her latest project, New Standards, aims to showcase women composers in unprecedented ways. This fall, New Standards will be released as a lead sheet book of jazz compositions exclusively composed by women, an album featuring 11 selected pieces from the book performed by an all-star band and special guests, and a multi-media exhibition.
Lawrence's Performing Arts Series is sponsored by Wisconsin Public Radio.