Bailey Underwood '20, Isaac Wippich '21, Molly Ruffing '22, and Enna Krnecin '23 have a few things in common when it comes to their college paths.
All four are proud Lawrentians. All four hail from Kaukauna, a 10-minute drive east of the Lawrence University campus. All four are distance learning from their Kaukauna homes during spring term. And all four can point to a generous Kaukauna family as an impetus to their Lawrence journeys.
Four years ago, when Tom '93 and Mary Paulson and their three children, Sarah, Nick '14, and Erik '16, committed $2.5 million to create a Lawrence scholarship fund, the dream was for four Kaukauna students to be attending Lawrence as Paulson Scholars year in and year out.
That dream has been building since 2016, one scholarship at a time. This marks the first year Paulson Scholars can be found in each of the four classes at Lawrence.
Underwood, the first recipient, is a fourth-year biology major. Wippich is a philosophy and psychology double major who was a visiting student at the University of Oxford in England before the COVID-19 pandemic brought him home. When he graduates next year, he will be the first in his family to earn a bachelor's degree. Ruffing is a second-year student pursuing a psychology and English double major. And Krnecin is part way through her first year with her options wide open.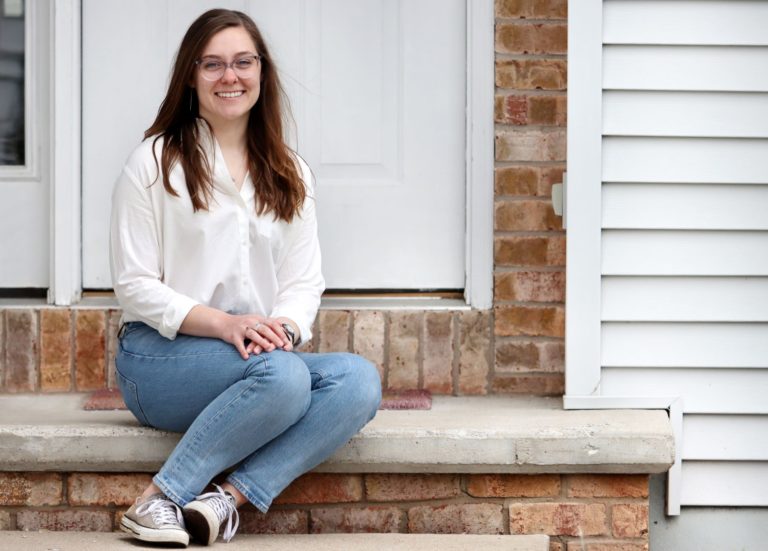 "Not only did the Paulsons make it financially feasible for me to attend college, they shared genuine compassion and support every step along the way," Wippich said. "They brought us Scholars out to dinner and engaged with us about our passions with sincere curiosity."
Similar thoughts are echoed by each of the Paulson Scholars, each of whom say the Paulsons helped them realize a dream of attending Lawrence. The annual scholarship provides the full demonstrated financial need for four years to a Kaukauna High School graduate attending Lawrence. If no Kaukauna students are eligible or interested, the scholarship expands to other Fox Cities students. It focuses on high-need applicants.
Tom Paulson said he and his family, so grateful for how Lawrence has impacted their lives, made the decision to create a scholarship fund after Lawrence launched its Full Speed to Full Need (FSFN) financial aid initiative as part of the Be the Light! campaign. The $85 million FSFN target has been reached, the university announced Monday.
The timing was right, the need was there, and the chance to support students in their Kaukauna hometown just felt right, Tom Paulson said.
"It just seemed like a great opportunity, and almost a responsibility to pay it forward."
The commitment has been more than financial. The Paulsons annually invite the Paulson Scholars to dinner. They stay in touch, and offer advice, solace, and mentoring as needed.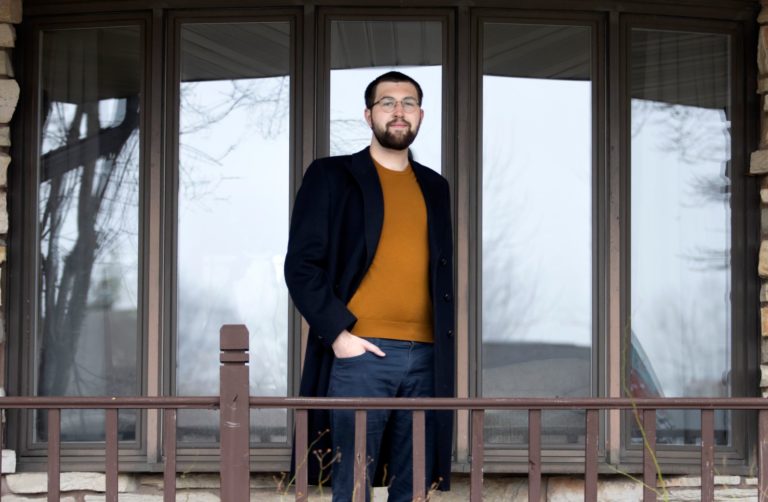 Tom Paulson graduated from Lawrence in 1993 at age 32, completing a winding path that included going to school while working full-time and supporting a growing family. Two of his children, Nick and Erik, would later graduate from Lawrence.
"The Paulsons are genuinely interested in how to continue to improve Lawrence and also how we are all doing as individuals," Ruffing said. "They remember who we are and what we're passionate about and urge us to continue to reach our full potential."
For Underwood, the opportunities she's had at Lawrence go well beyond the classroom. The research she's been able to do within the biology department is just the start.
"I was lucky enough to pursue my own research and experience the scientific process truly from beginning to end, and I'm seeing it in my Senior Experience project," she said. "This would not have been possible had I gone to another school and had I not had the Paulson family supporting me. They have truly become a second support system, for which I am so thankful. Because of Lawrence, I can truly say I'm a scientist, but also a flautist, a Francophile, a psychology geek, and so many other things because the education Lawrence provides allows me to be all of those things."
Krnecin, meanwhile, said attending college would have been "much more difficult and complicated" if not for the Paulson support. "Without their help, I would not be at Lawrence," she said.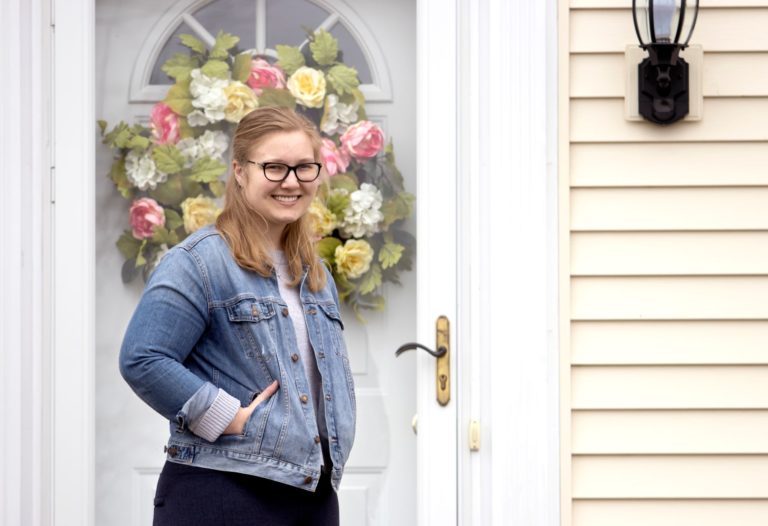 Tom Paulson's unlikely path through Lawrence
Tom Paulson's own Lawrence journey came about in a non-traditional way. He was working full-time at the Institute of Paper Chemistry, then located in Appleton, and took advantage of a tuition agreement between the Institute and Lawrence, whereas he could take a course per term on the dime of the Institute. He did that for six years, starting in the mid-1980s. But when the Institute relocated to Atlanta, the tuition agreement ceased.
"I was kind of out on my own, wondering how I was going to find my way through the rest of my degree," Paulson said. "I had senior status but I would still have probably three-plus years of part-time schooling. It was incredibly expensive doing it that way.
"I had a growing family. We were a family of four at that time. That really wasn't feasible and it looked like I maybe wasn't going to make it."
That's when then-chemistry professor Jerry Lokensgard stepped up and said he and others would work with Paulson to see him through to graduation.
"I think the operable word was 'we'," Paulson said. "He was invested in this, which is really amazing to me. He had already talked to the financial aid department and talked to professors and looked my schedule over and did a lot of leg work on his own."
They found a path where Paulson could juggle full-time work and school to complete his degree in a year.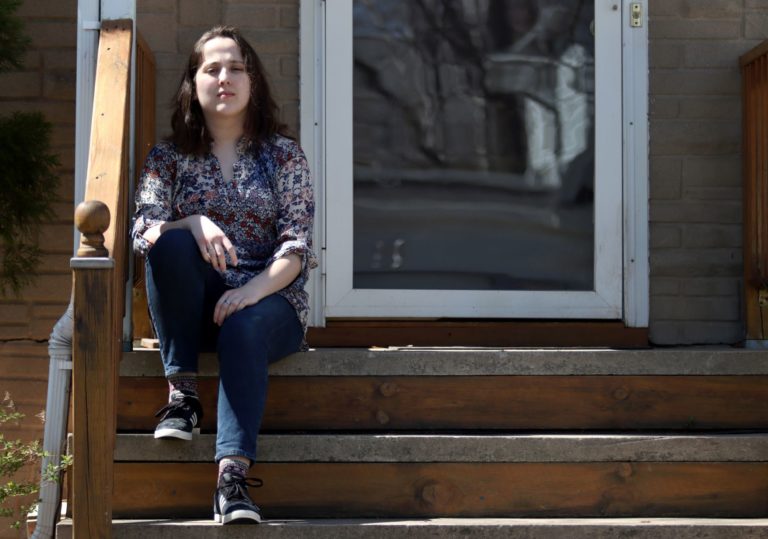 "I just don't think this could have happened anywhere else," Paulson said. "It was incredibly humbling that he did all this. So, we ended up doing exactly that, enrolling full time for a year. And I had to continue working. My wife and I had just had our son, Nick, so we were struggling financially, as young couples do, but the financial aid that came through and the generosity of complete strangers really made it happen."
Paulson would get that degree, setting him on a career trajectory that would include two successful business start-ups.
"It was really the most transformative, humbling, busy, crazy year of my life," Paulson said of that 1992-93 academic year. "But, not only the financial support, but support from my professors was amazing. If I needed to miss a lab because I was traveling with my work schedule, they'd allow me to do it at night or on weekends. It seemed like a team effort to get me through this. To me, that's the Lawrence difference."
Seeds had been planted
Tom Paulson said he and Mary had talked for years about giving back to Lawrence when the time was right. When Nick and then Erik attended Lawrence, they both had transformative experiences that further solidified the family's commitment to the long-term health of Lawrence.
"When Nick and Erik were both at Lawrence, we started talking as a family about this idea," Tom Paulson said of making a financial commitment to the school.
They settled on the idea of an ongoing scholarship fund to support students from Kaukauna. It became part of the Be the Light! campaign, which to date has raised more than $208 million toward the $220 million goal.
For more information on the Be the Light! campaign, see here.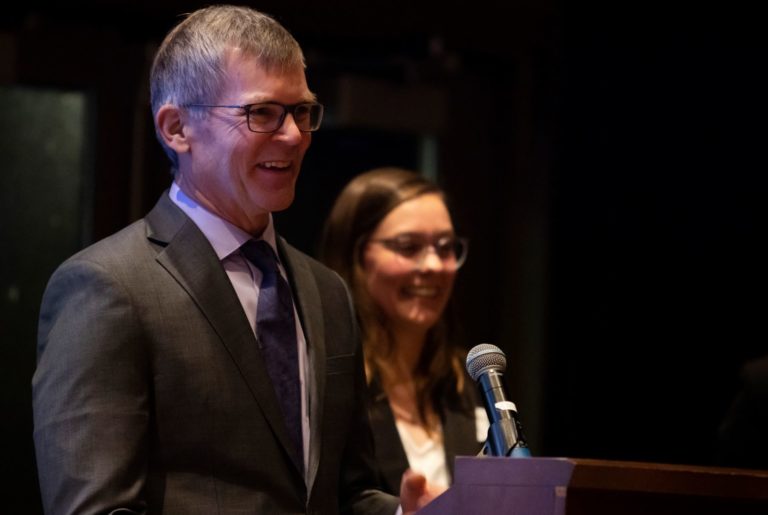 "It was a great thing for us as a family," Tom Paulson said. "The kids know this is money that is somehow coming out of their pockets down the road. That was a real powerful motivator for us. The ability to sit down as a family and openly discuss this.
"Everything came together as a real magical moment. A match came in, the Be the Light! campaign was here, and everything just flowed together. I am overwhelmed at the response to the campaign, and I love the fact that we're involved."
For the four students now benefiting from the Paulson decision, the generosity is not taken lightly.
"It's a wonderful experience having donor support from such caring people, and I honestly cannot imagine my Lawrence experience without the Paulson family," Ruffing said. "It has made me truly feel valued and part of a community greater than just the current student body."