Israel Del Toro's advocacy for bees — fun fact: there are upwards of 100 different species of bees in Appleton alone — is no secret.
The Lawrence University assistant professor of biology has been championing bees and the untold benefits they bring to our ecosystem since he arrived on campus three years ago. He launched the Appleton Pollinator Project to turn homeowners and gardeners into citizen scientists, helped install and study pollination sites across the Fox Cities, and pushed students in his biology lab and campus environmental clubs to work to improve the on-campus habitat for bees.
Now Del Toro is stepping up that advocacy to another level, working to get Lawrence designated as a bee-friendly campus via Bee City USA, an initiative of Xerces Society. There are currently 70 campuses across the country that hold the bee-friendly designation.
All expectations are that Lawrence will be No. 71, and only the second in Wisconsin.
Del Toro submitted Lawrence's proposal in early May, spotlighting the school's sustainability push, the efforts to eliminate invasive species that work to the detriment of bees, the planting of bee-friendly wildflowers, the ongoing research activities and the educational outreach on and off campus.
"The goal is to use the campus as this big lab to try to figure out what the best practices are for managing bee diversity in urban landscapes," Del Toro said.
To help connect Lawrence faculty, students and staff with the wonders of honeybees, Del Toro donned a protective suit last week and released bees into an observational hive set up on the roof of the Warch Campus Center, visible from behind the safety of glass on the building's fourth floor. 
"It'll be an active colony that we hope will last for three years," Del Toro said.
"People can't actually touch the bees but the hives themselves have a plexiglass window so you can look inside and see the bees doing their bee thing and building honeycomb and foraging and dancing."
A formal unveiling of the observational hive will be held in June, complete with a bee-inspired picnic featuring foods that require bee pollination — think apple pie, blueberry treats and avocado smoothies. Stay tuned for time, date and details.
Bee science
The observational hive at Warch offers an up-close look at the honeybee, the best known of the bee species that are here, but that's just the start of the bee-focused educational opportunities on campus.
There are 10 different bee species known to be on Main Hall green, mostly housed in the hexagon-shaped pollination box just southeast of Main Hall. But another 32 species are known to inhabit S.L.U.G. (Sustainable Lawrence University Gardens), where students actively maintain a bee-friendly space with blooming flowers, native wildflowers and the ongoing removal of invasive plants.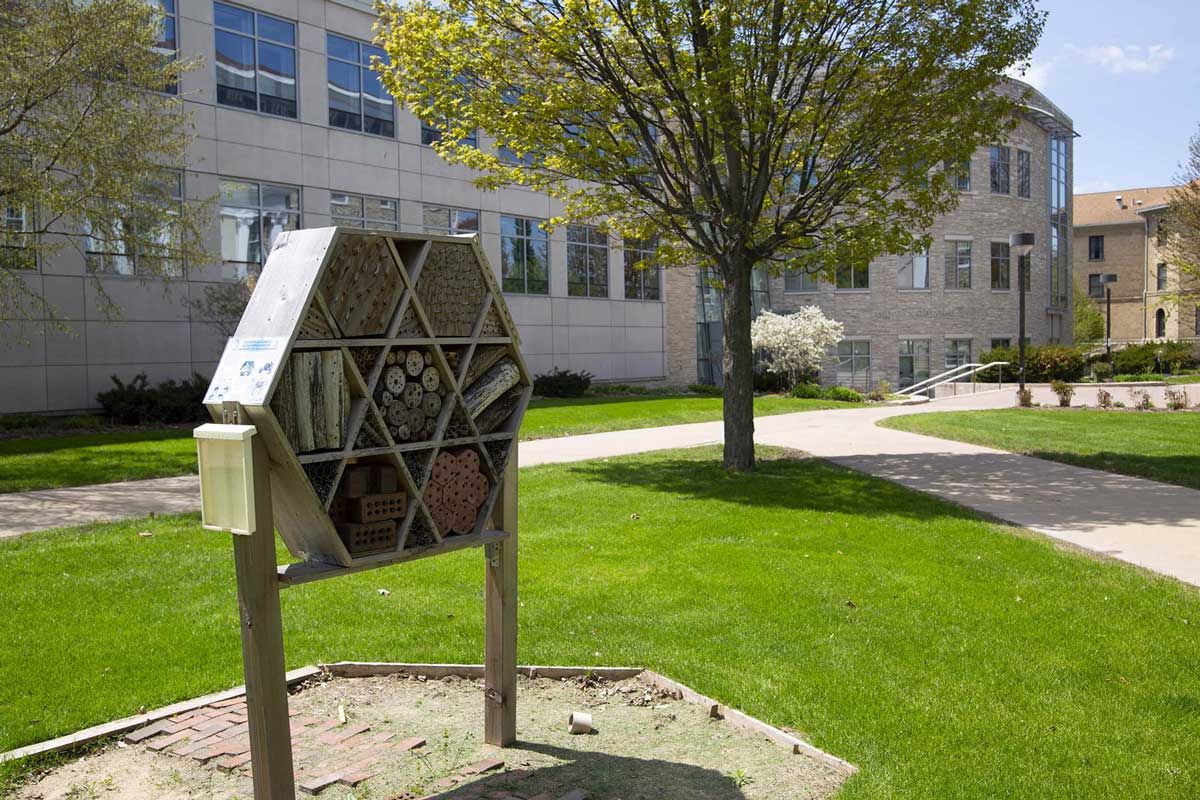 Del Toro is also working with City of Appleton officials to get the city designated a Bee City. It's all part of the efforts to educate people on the ecosystem importance of bees and the dangers that exist when we're not being good stewards of the land.
"It reflects some of the important values of Lawrence," Del Toro said of the bee-friendly campus and city efforts. "Lawrence has always been very progressive thinking. Sustainability is a big issue now. We want to make sure that in the time of climate change and biodiversity loss, we are a leader in setting the proper example. If all we can impact is our little 88 acres on campus, well, that's a great starting point. We can lead by example. I think that's a really great example of the ethos of Lawrence."
As long as we can get past the misconceptions about bees — no, they are not looking to sting you — it's also good for student recruitment, Del Toro said.
"I would hope something like this is drawing students who are more sustainably focused and are thinking about issues like conservation and ecology and conservation biology," he said.
Lawrence's biology and related offerings
Lawrence's geosciences and related offerings
Hands-on learning
That sort of thinking drew in Maggie Anderson '19 , a farm girl from northern Minnesota who came to Lawrence with an interest in biology and found the field work that was part of the Del Toro-led bee studies to her liking. She'll graduate in June, then head to the University of Minnesota to pursue a doctorate while researching bees in prairie ecosystems.
"I didn't necessarily come in with an intent to study bees, but it kind of became apparent soon after I got here that that was something I was really interested in," Anderson said.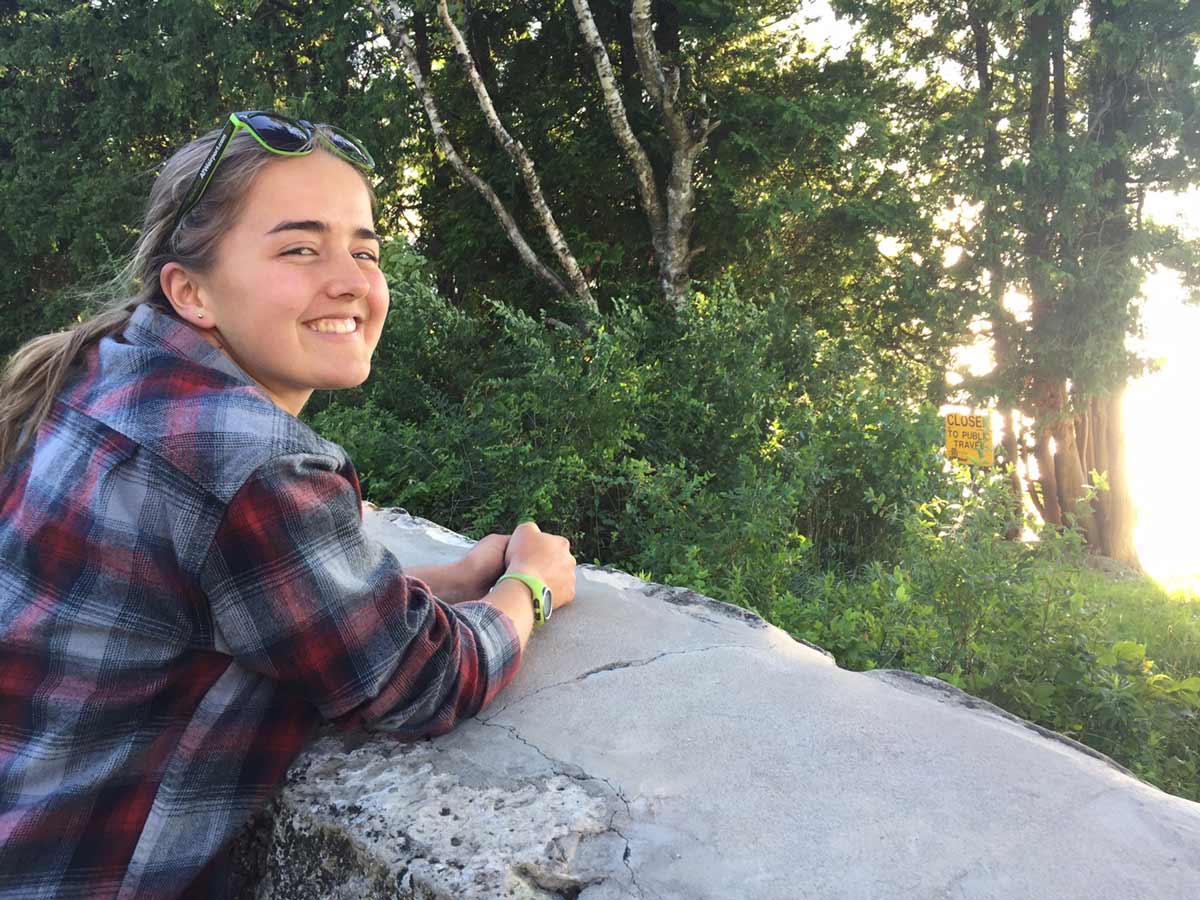 What she got at Lawrence in terms of hands-on research opportunities was "really more than I expected," she said.
That kind of scientific research doesn't start and stop with bees, though. Ecological-focused work is happening across departments at Lawrence, from biology to natural sciences to environmental sciences, where faculty and students are working on studies in such wide-ranging but critical areas as aquatic ecosystems, endangered plants, bat conservation, soil ecology, and hydrology, to name a few.
"This is one tiny thing we do," Del Toro said of the bees. "We're doing a lot of cool science. What that means for our students is they get to go on this ride with us as we're doing really cutting-edge science."
Del Toro and his wife, Relena Ribbons, a visiting assistant professor of biology who will become a tenure-track faculty member in the fall, have been leaders in the citizen science project, an effort launched last year to build nearly 60 garden beds in back yards across the Fox Cities. The garden beds, designed to grow vegetables, are split in two, one half pollinated by insects, the other half cordoned off by mesh to keep bees and other insects out.
The homeowners keep the veggies in exchange for providing data from their gardens. Del Toro, Ribbons and their students then analyze the results as they come in.
"What we found from last year's research is that bees are probably contributing to a market here in the Fox Cities that's worth roughly $80,000 to $100,000 a year in pollination ecosystem services," Del Toro said. "That's based on the amount of produce that gets pollinated by bees in our back yards."
For Anderson, the interaction with the community has been as enlightening as the work with the bees.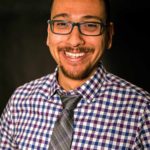 "It's given me a lot of really great research experience, but also communication experience," the senior biology and music double major said. "Working with people is a really undervalued part of science, especially in the conservation field that I want to go into. You have to work with people a lot, and you have to know how to communicate."
Her fellow students, Anderson said, have embraced her bee research and the idea of this being a bee-friendly campus.
"In this campus environment, people really do get that," she said. "People really do understand that we are up against a lot of environmental issues when we talk about bees in terms of habitat loss and bees just not having enough resources in an urban setting. We need to make a nice, available on-campus habitat for bees, and students and staff to my knowledge have been really, really supportive of that."
Today (May 20) is World Bee Day. And National Pollinator Week arrives on June 17, just in time for Del Toro's pollination-themed picnic. No better time to salute these researchers as they create the biggest buzz on campus.
Did we mention there will be pie?