Three recent Lawrence grads talk about
anxieties, changed plans, delayed successes
as they job-hunted in the time of COVID
Launching into a post-college career is no easy thing in the best of times. Now do it amid a global pandemic, the job market suddenly fractured, travel frowned upon, interviews only by Zoom, the family's basement turned into a makeshift workspace.
"There are six of us in the house working or studying," said De Andre King '20, who pursued software engineering jobs from the basement of his family's New York City home in the months following his June 2020 graduation from Lawrence University. "It meant stuffing a towel under the door to make sure no noise was coming into the room while I was doing the interview. I had to position my table to where the water meter behind me wasn't showing. It took a lot of planning."
King is far from alone, of course. We're closing in on a year since COVID-19 complicated things for new and soon-to-be graduates, adding urgency to the work of Lawrence's Career Center and importance to connections forged with the school's alumni.
In some ways, strange as it might sound, the pandemic has lowered the temperature a bit on the pressure to land that perfect job out of school, said Grace Kutney, associate director of the Career Center.
"What I hear from a lot of students, and one of the reasons their shoulders are so tense, is that they feel like they are doing something wrong if they give themselves permission to explore during that first year or two after graduation," she said. "But I think because of the pandemic, people kind of knew things were going to be weird. I think their families understood that things were going to be weird. And there was the anticipation of bracing themselves for it. … So, it takes a pandemic to be, 'Oh, it's OK to find something that is maybe short term.' But if you look at the statistics nationally, taking a position for a year or two and then shifting to something else is normal; it's totally normal."
With that backdrop, we caught up with three recent Lawrence graduates, all of whom leaned heavily on the Career Center and other campus resources as they navigated these uncertain days before landing jobs. Their journeys are all different, but with some shared threads.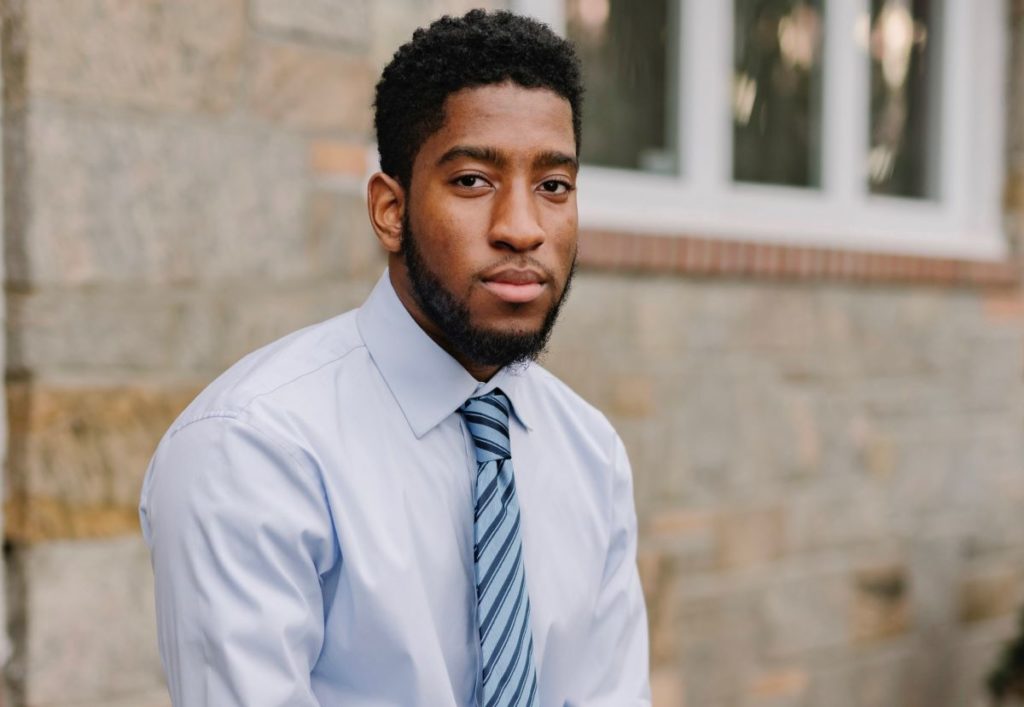 De Andre King '20: "It took me a little while to pick myself back up"
King was in Atlanta in early March for the fourth and final round of interviews for an internship with a music company, a software engineering position the computer science major believed would set him on his post-college path.
He nailed the interview. Then everything came crashing down.
The recruiter pulled him aside with a warning. The spread of COVID-19, having recently arrived in the United States, was exploding. The internship was about to be nixed.
"Literally, that world for me was ending," King said. "And then to check back into reality and see that the world as we know it was possibly ending as well, it was really tough. I was really, really banking on that opportunity. In all of my job-searching experiences, it was something down to the T what I wanted to do."
He returned to Appleton just as Lawrence was announcing that it would be going to remote classes for Spring Term, and King joined his fellow seniors in scrambling to say goodbyes and honor their college experiences while taking finals amid chaos and tears.
"I wasn't even able to be fully present for those moments because I was so worried about what was going to happen next," King said. "Once that opportunity in Atlanta fell through, I was down and out. I'm not going to lie; I was really disappointed and it took me a little while to pick myself back up and keep going. I think I took two or three weeks off before starting back on my job search."
After going home to New York, he reconnected with the team at Lawrence's Career Center. Kutney would help guide him through an all-out blitz of job applications, making new connections with alumni, updating application materials, and identifying opportunities that were shifting by the day as companies tried to make sense of life in the pandemic.
"It wasn't starting from the ground up again, but more so making a pivot and seeing what worked and what didn't work up to that point," King said.
He worked through his resume and application letters with Kutney. He circled back with Michelle Cheney, his former advisor in the Career Center who had moved to a position in the Annual Giving office. He reconnected with Cory Nettles '92, a Lawrence trustee who had been a mentor to him, picking his brain on networking and other skills. He talked with Gary Vaughan, coordinator of Lawrence's Innovation and Entrepreneurship program, who had been an important conduit to the Atlanta interviews.
"In the earlier search, I was more specifically looking toward the music industry and the music tech industry," King said. "But after that opportunity fell through, I widened my scope of industries to look into.
"Michelle and then Grace, they were amazing. They took the time to really review each of my materials — my cover letter, my resume, my LinkedIn, my Handshake profile. They also provided me with the tools that helped me manage my time better."
In all, King sent out about 200 applications.
His efforts eventually led him to Bloomberg LP, where he landed a job in October as a software engineer with the media company's Princeton, New Jersey office. In November, the Wall Street Journal featured him in a story about the hard work of job searches in the pandemic.
King, still working from the family's basement, has yet to set foot in the Bloomberg office, but he hopes it'll happen soon.
"I drove past it one day but I haven't been inside yet," he said. "Yea, I'm looking forward to going into the office."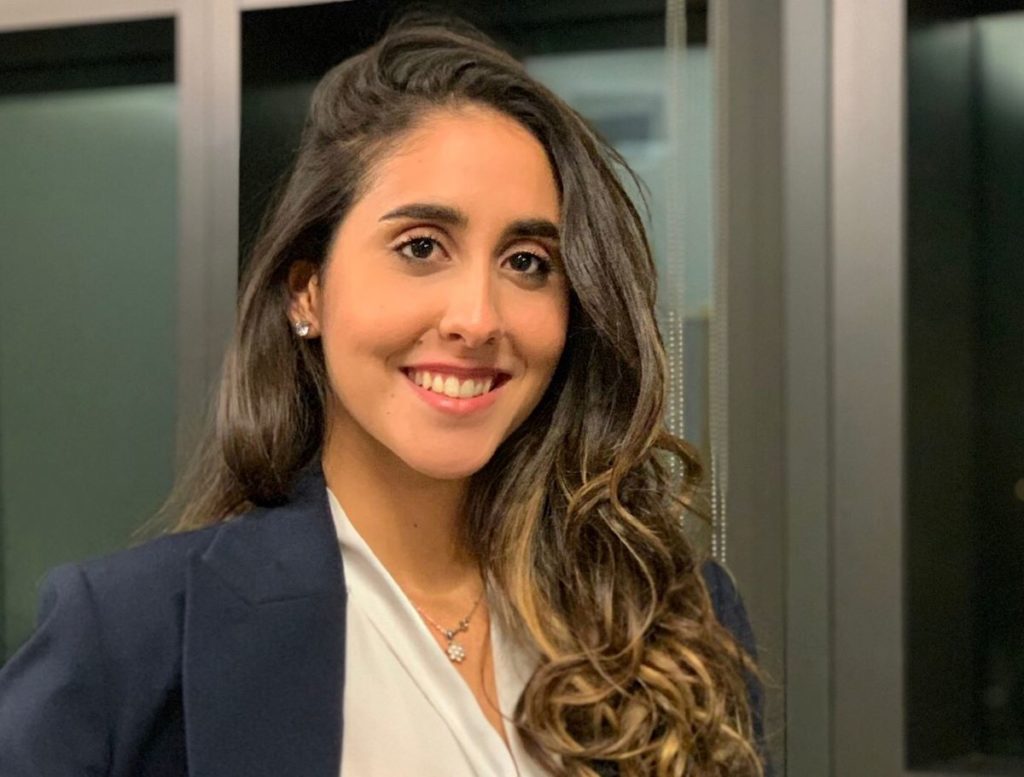 Maria Poimenidou '20: "You can fall into a spiral of worries"
Poimenidou has been in Houston since mid-September, working as a research assistant for the Experimental Therapeutics Department in Cancer Medicine at the University of Texas MD Anderson Cancer Center.
Like King, the pandemic not only added new levels of stress to the job search, it also delayed the process.
"While I was hoping that by graduation I would know exactly where I would be, my interviews and job offers were all pushed back until after graduation," Poimenidou said. "There is a lot of uncertainty that comes with that and you can fall into a spiral of worries, but the way I adapted to everything was by becoming more flexible."
She leaned even harder into her Lawrence experience and the resources in the Career Center. 
"One of the most valuable lessons you get out of Lawrence is learning how to be flexible and open-minded," said Poimenidou, biochemistry and economics double major. "While I waited for my job offers to come back, I reached out to alumni and applied for different unpaid internships that were not directly tied to the job sector I was interested in. I was fortunate to be able to take on an unpaid internship and grateful to receive two job offers by the end of the summer, one in Chicago and one in Houston." 
Advice from Kutney and Cheney was helpful, she said, keeping her focused on her priorities while letting go of things she couldn't control.
"Both Michelle and Grace were more than just career advisors, they were life coaches," Poimenidou said.
Her job interviews were all virtual, which Poimenidou said she found oddly comforting.
"To be honest, I enjoyed the virtual aspect of the application process because in a way it felt more personable," she said. "I had interviews with people that were in their homes and I was in mine, where I could hear their dog bark or some commotion in the background. It felt less intimidating and I actually had amazing, easy-going conversations."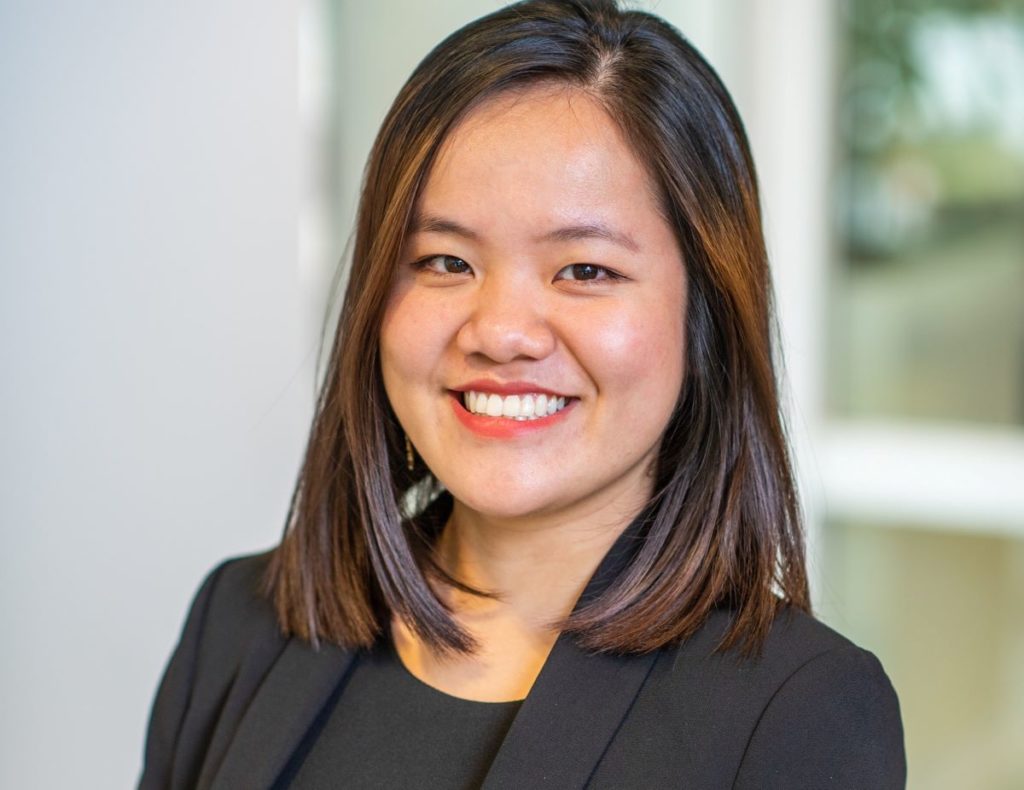 Hoa Huynh '19: "I've become much more comfortable in networking"
Huynh is set to begin a new job as a finance trainee with ING in the Netherlands in April. It follows a just-concluded internship with a small U.S. company based in Amsterdam, an internship she landed after the pandemic put her post-Lawrence plans in disarray.
An economics major at Lawrence, she had wanted to add another internship to her resume. She began looking to large companies, exploring data analytics, finance, and marketing opportunities. That all changed as the pandemic arrived, shutting down hiring at many companies.
"I did a lot of reflection about myself and talked to many people, including peers who were also struggling in the pandemic and those who already succeeded in job applications," Huynh said.
She reconnected with the Career Center and zeroed in on the finance field, where she already had some experience.
"I diversified the types of companies and applied to smaller businesses and startups," she said. "After changing strategy, I finally got the internship."
That led to the opportunity at ING, a multinational banking and finance company. Without the internship and the added experience, it would not have happened, she said, noting that she'd been rebuffed by ING prior to the internship.
"I think the pandemic has definitely made the job search more competitive than before, especially at the beginning when companies were also struggling with changes the pandemic posed," Huynh said. "I had to adjust my goals.
"More importantly, I had to be even more active in networking to build connections and gain more insights, to make sure that I could prepare the best resume and cover letters. Thanks to networking skills that Grace taught me during my time at Lawrence, I've become much more comfortable in networking and reaching out to people, and that hugely helped me land the traineeship at ING."
Huynh said she now hears herself echoing the lessons she learned via Kutney and the Career Center as she talks with peers who are launching job searches during the pandemic.
"Try to build connections, deepen the connections, and don't be afraid to show that you're vulnerable," Huynh said. "For those who are intimidated by networking, like I was in college, think of it simply as asking about other people's experiences and information; they would love to share that with you."
The pandemic is hammering home the important connections Lawrence students and recent graduates have in the Career Center, where Career Communities, Viking Connect and other recent innovations have improved life after Lawrence planning.
Numbers from Lawrence's 2020 class are not in yet, but Kutney said of the 2019 graduates, 95% are employed or continuing in their education. That is just shy of the 97% average over the past five years, which is good news in a pandemic that started eight months after that class graduated.
Mike O'Connor, the Riaz Waraich Dean for the Career Center & Center for Community Engagement and Social Change, said he was seeing an influx of student interaction even before the pandemic hit. It continues to grow. In September, more than 250 first-year students attended a Career Center orientation, and 150 first-year students paid follow-up visits, an all-time high.
The Career Center's Instagram account, where important career planning and job search information is shared, has seen an increase of nearly 700 student followers since fall 2019.
"What I say to students in the pandemic is, be prepared to pivot to industries that are hiring," O'Connor said. "Many are surging. Think tech, health care, even education. Related to that is skill-building for those opportunities. There are tons of ways to approach this, including remote opportunities and internships. And build your network; that is so key. Colleges with ready-to-tap alumni mentors and contacts are super valuable."
Those conversations are becoming more frequent in the pandemic, Kutney said. The message is often about staying calm and focusing on the next steps.
She talks to students about not stressing over the perfect job. Is the short-term need to earn a certain amount of money? Is the need to gain experience in a particular area? Is the need to be in a particular geographic area?
"In an ideal world, the position would fill all of those things," Kutney said. "But right now, in a pandemic, that might not be the case. So, we're really encouraging them to give themselves permission to go, 'This is what I'm focusing on for this season of time, and then I can shift.' That's part of releasing from their shoulders this burden that they have to have it all figured out before June."